Recipe: the Nordic karask (instant bread) aka kefir pastry with hemp seeds and maple syrup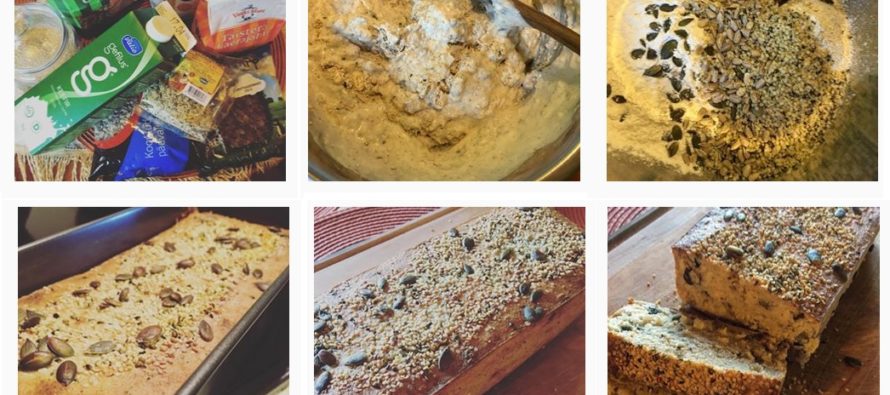 NordenBladet – An example of the Estonian national cuisine is barley bread karask, which is easy to prepare and one might even say this is the lazy man's bread. The classic karask is a pastry made from kefir, sour milk or butter milk, also from curd or yoghurt, barley or whole wheat dough pastry. Barley contains B-group vitamins (including folic acid) and E-vitamin, also barley helps lower the levels of cholesterol and gives you the feeling of fullness for a long time.
As for me, I always make karask from a mixture of three types of flour, with kefir, not using soda, yeast or any other leavening agent – the bread will rise nicely anyway. The crispy warm karask tastes wonderfully and it is far easier to prepare than the regular bread. You do not need the leaven and do not need to wait for the dough to rise. Today I will share with you one of my recipes for making barley bread karask.
Helena-Reet's home made hemp seed karask with maple syrup:
For a large loaf you need : 600-800g of 2,5% kefir, 300-400g barley flour, 150-200g oat flour (or buckwheat flour), 150-200g wheat flour (or corn flour), 2 eggs, 2-3 tablespoonfuls of maple syrup, 2-3 tablespoonfuls of linseed oil, 7-9 tablespoonfuls of pumpkin seeds, 5-6 tablespoonfuls of sunflower seeds, 2 tablespoonfuls of sesame seeds, 2 tablespoonfuls of pared hemp seeds, and pink Himalayan salt (add generously).
I add all ingredients with no particular sequence, then I gently mix everything together (so that eggs will blend in the flour) and then either fill the bread baking containers or add the little buns straight to the baking tray. Oftentimes when using the bread container, I remove the half baked bread, turn it upside down and then bake the soft base of the bread as well. The crunchier, the better. The bread is best when still warm and with some added herb butter. I prepare basil-spinach butter (mix smashed basil, spinach and butter. Also, you can add chopped garlic and wild garlic/bear leek to the mixture).
Note that the more seeds you add the more nourishing the pastry becomes. The calories in one loaf might be as many as 3000-4500 (in a 1 cm slice around 300-450kcal, therefore one or two slices will be quite enough for one meal). So what useful ingredients do you get from the pastry loaf? A barley bread karask prepared with this recipe will contain plenty of beneficial biotin, folic acid, phosphorus, calcium, sodium and B1, B6, B12, C, D and E vitamins.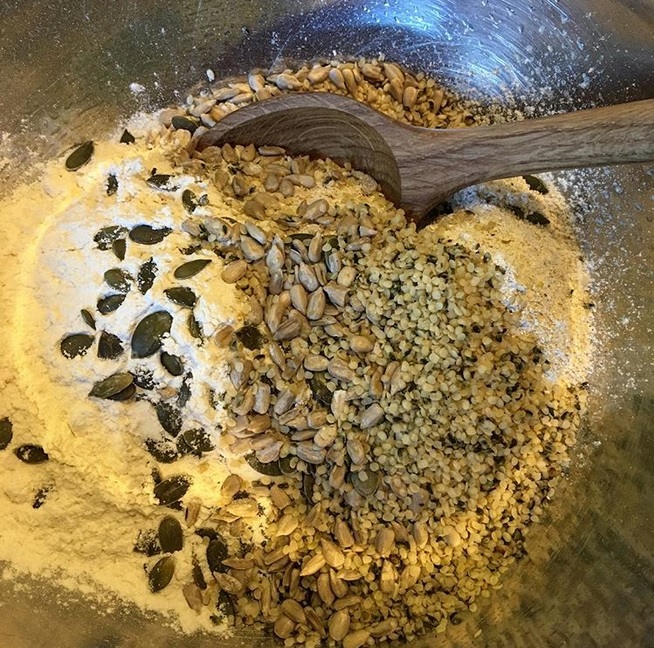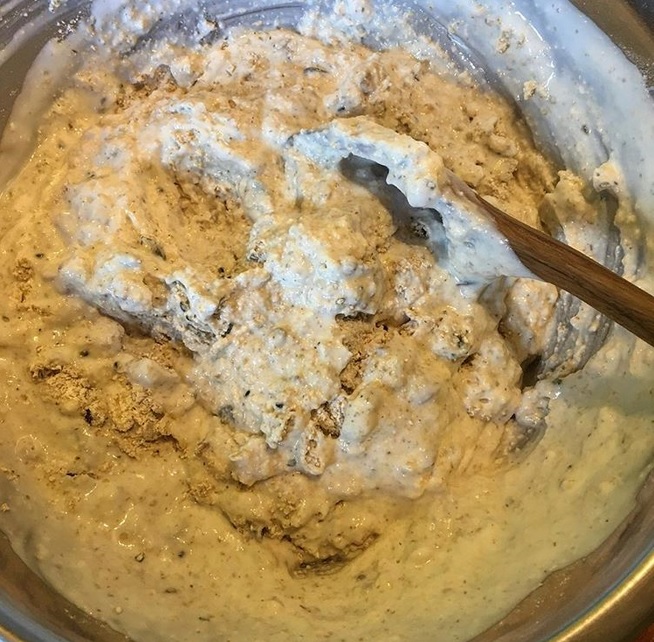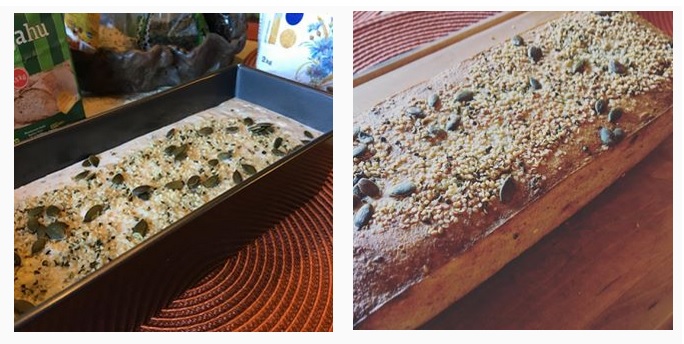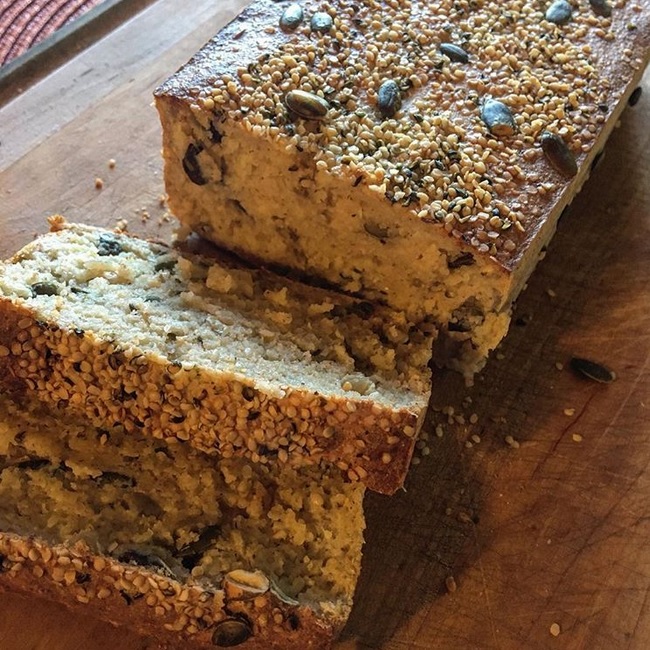 Photos: NordenBladet/Helena-Reet Ennet
---
---