Do you LOVE to sleep long? 7 PROVEN TIPS to prevent oversleeping!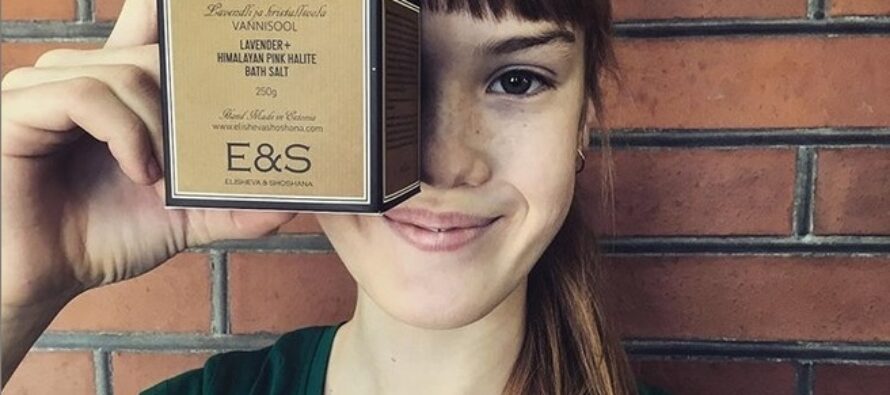 NordenBladet – Did you know that sleeping for too long or more than ten hours has a negative effect on your well-being, concentration and even on your appetite? According to sleep expert Olivia Arezzolo, there has been a lot of talk about the dangers of insufficient sleep, yet we must not forget the dangers of oversleeping.
Hypersomnia is a sleep disorder that disturbs your sleep-wake rhythm. Unbalanced circadian rhythm affects hormones, which in turn determine your energy level.
Although sleep should offer rest, sleeping too long can make you feel even more tired.
When you are tired both mentally and physically, it is difficult to stay focused at work and at school.
According to the sleep expert, research has shown that the mental capacity of those who sleep for too long suffers, including their concentration, mental agility, decision-making and memory.
If you sleep too long, your serotonin or happiness hormone levels will drop, which can lead to depression.
In addition, hypersomnia can be a cause of headaches.
Being in one position for a long time makes your body stiff and causes discomfort.
If you miss your regular breakfast, the resulting dehydration and low blood sugar level can lead to headaches.
Oversleeping makes you tired, thus it becomes more difficult to exercise. Studies have shown that those who sleep for too long are 21% more likely to gain weight.
How to prevent oversleeping?
– Try to go to bed at a certain time.
– Do not spend time in front of the screens, as the blue light will interfere with your sleep.
– Take a relaxing salt bath before going to bed. To maintain your body, we recommend using only natural, clean and high-quality goods of Nordic origin. The hand-made E&S Lavender and Himalayan Pink Halite Bath Salt by the Estonian handicraft cosmetics brand Elisheva & Shoshana is a natural bath supplement that rejuvenates, soothes, moisturizes and invigorates the skin with a wide spectrum of effects. It contains many antioxidants that give an extra shield for the organism and help attain and maintain healthy body mass. Crystal salt contains nearly a hundred valuable natural minerals that strengthen the organism, it regulates the function of sebaceous glands, boosts circulatory function and has an antibacterial effect. Lavender (Lavandula angustifolia) strengthens the capillary walls, reduces skin irritation, helps tackle dermal shortcomings, has a rejuvenating and naturally calming effect. It positively boosts wellbeing via regulating the stress hormone cortisol levels in blood.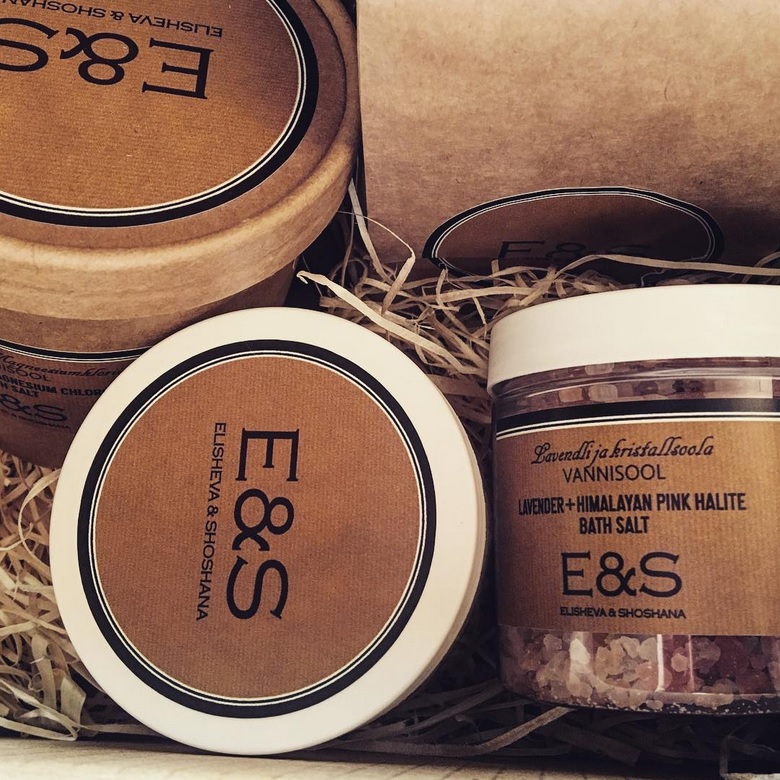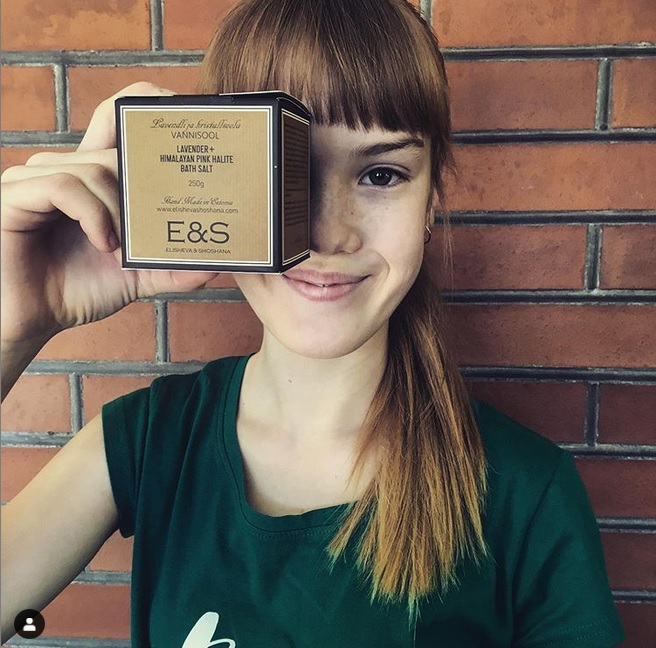 – Drink a soothing herbal tea (e.g. chamomile tea) about an hour before bedtime.
– Avoid magnesium deficiency. Magnesium helps the muscles relax. Magnesium Oil Natural STRONG 31% Body Spray from Elisheva & Shoshana, which offers top-quality natural cosmetics made in Estonia, is a 100% natural health product that relieves muscle tension, muscle cramps and balances the nervous system.
E&S magnesium oil spray is well-absorbed through the skin, within 5-15 seconds it has entered the cells. Ten doses of spray amount to 150-180 mg of the product ( 43-60 % RDA). About 95% of the applied magnesium enters the cells, the absorption through the skin is therefore preferred to oral intake in the form of capsules, powder or pill, also transdermal application of magnesium entails no gastric or intestinal burden. The product can be sprayed onto the tongue, however it does not have a pleasant taste.
Magnesium chloride (MgCl2) can help alleviate the following complaints: depression, anxiety, fatigue, headache, asthma, muscular tensions, painful joints, sleeping problems, spasms, intestinal complaints, accumulation of toxins (detox effect), excess weight, magnesium deficit. Magnesium chloride is an important factor in the elimination of toxic elements and heavy metals and helps recover the minerals balance in the organism, it regulates the cholesterol level and normalizes the values of blood pressure.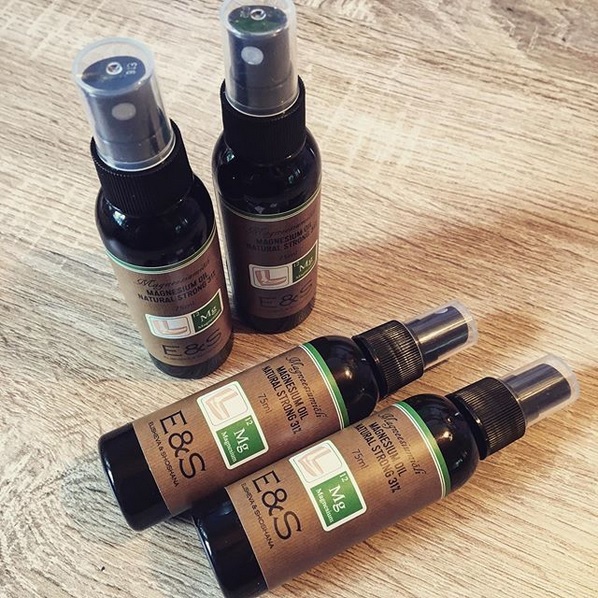 – Think about what is good in your life and be grateful for it.
– Try to meditate — it calms you and gives a good night's sleep.
Featured image: Elisheva & Shoshana – High quality cosmetics from Scandinavia
Source: NordenBladet.ee
---
---
Advertisement: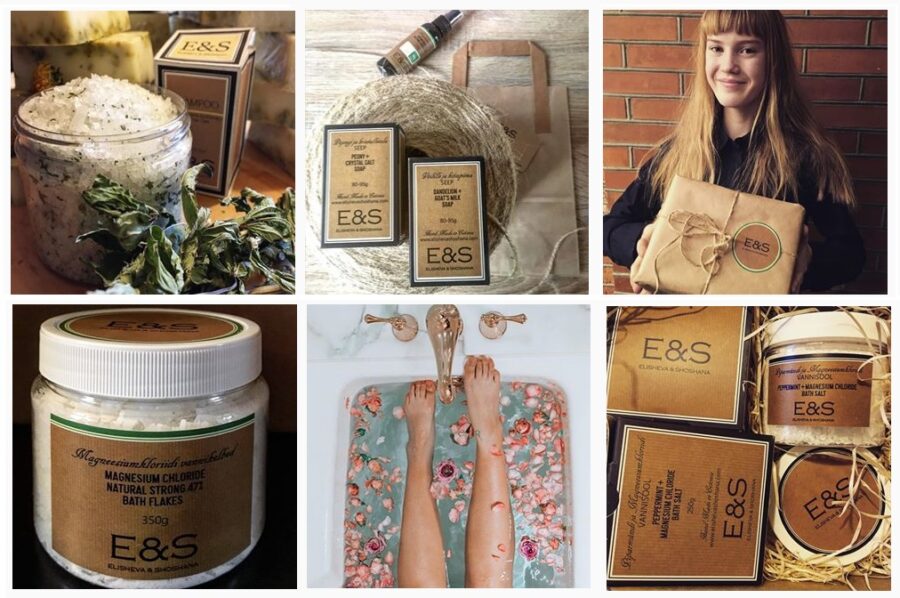 High quality & nature friendly luxury cosmetics from Scandinavia - ElishevaShoshana.com