Helena-Reet: Cashflow + list of completed tasks and all the fun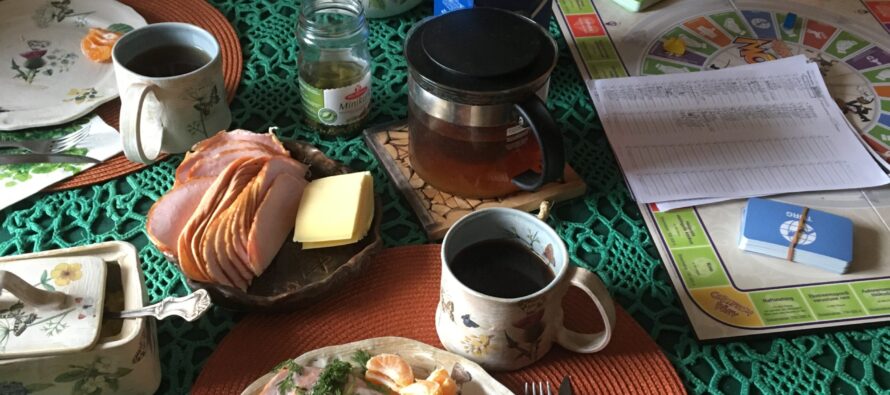 NordenBladet – Good morning! What a magical snowy day! A gardener need not train extra, since the workout happens at home – in the wintertime the snow plowing will do the trick and in the summertime the same with lawn mowing. The only worry is that there is so much snow that the bulk may begin to do damage to the roof and will be a great burden to trees and bushes. We have already ordered from Bauhof the snow collector (27 EUR) with a telescope handle, for the purpose of cleaning the roof – we'll find out if the tool is suitably functional for that task.
The weekend accommodated work as well as recreation.
The tasks that were completed:
✓ Many hours of snow ploughing
✓ cleaning and doing the laundry
✓ writing a book – I finished the second chapter of the children's book "His Highness Mouse the First"! Yeeah!
✓ I also painted – for the above mentioned children's book a dozen illustrations-paintings have now been completed (posting a few photos of the recent painting also here, see below)
✓ I also took some more pictures of the ceramics works handmade by myself for the upcoming exhibition in Estonian National Museum (ERM) (see images at Elisheva & Shoshana blog HERE).
✓ Articles and translations for NordenBladet + OHMYGOSSIP site pages
Fun:
✓ We bought the CashFlow game! It is even cooler than Monopoly! CashFlow is a social board game for grownups, creating skills for exiting the squirrel's running wheel. It teaches you how to develop a strategy for investments, using real estate, entrepreneurship, stock and precious metal. Briefly, it builds knowledge for handling finances and accumulating wealth! The task of participating players is to exit the 9 to 5 working life and attain a regular passive income. One must accumulate property and remove duties and make money work! A delightful game! I made coffee with whipped cream, also some sandwiches, bought some eclairs, and we kept playing for several hours! We didn't get to the end, but we surely continue on at some point.
✓ A visiting dinner (seafood evening with friends). That made an entire separate blog. It is available here: Helena-Reet: PHOTOBLOG + RECIPES! This is exactly what the dinner table looks when two top chefs invite you over for a Friday night!
✓ I visited my parents in Mõigu borough, and also my younger sister from the town of Tartu was visiting them, she had prepared rice-chicken salad and blueberry pie. By the way, my sister has a birthday today, the 8th of February! Congratulations! This weekend I am planning a journey to Tartu, a visit to ERM (Estonian National Museum) is pending, as well as birthday celebrations!. Already very much looking forward to it!
I shall now commence writing the third chapter for the children's book "His Highness Mouse the First". Then I'll do one pile of laundry, collect my children from school, and then some more of the snow ploughing is awaiting!
Have a nice Monday and have a great week ahead!
Hugs!
---
Advertisement: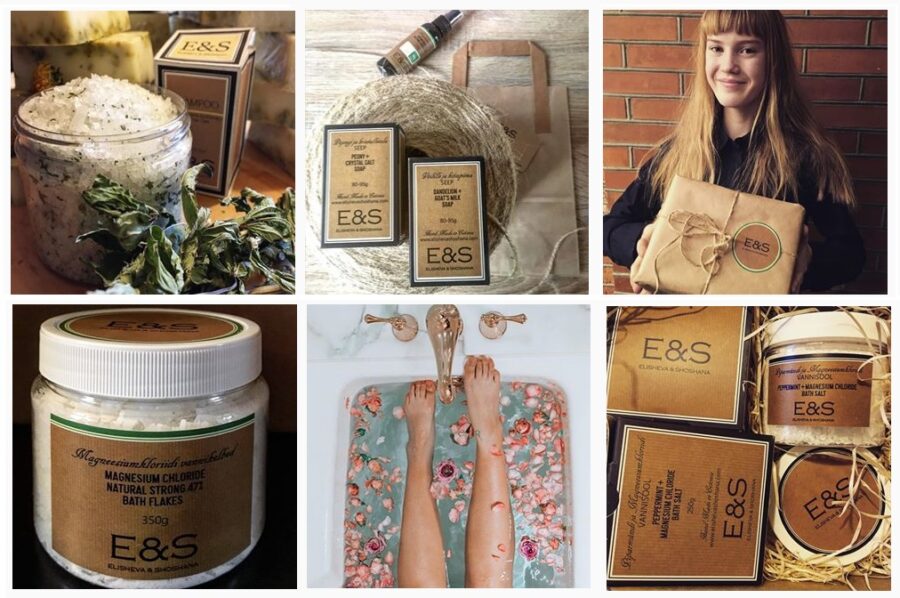 High quality & nature friendly luxury cosmetics from Scandinavia - ElishevaShoshana.com