Helena-Reet: COVID-test, vaccination, meals and E&S discount code!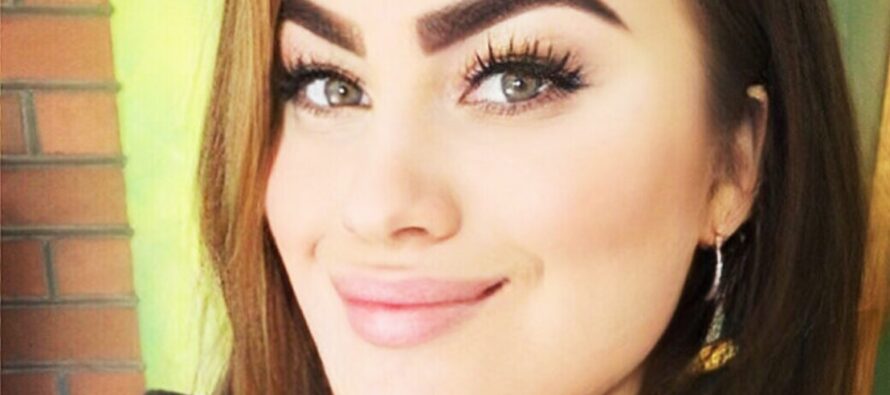 NordenBladet – A week has quickly passed again, and not as much of the daily blogging as desired has been realized. Days are just flying by so fast. And sometimes I contemplate whether it even makes sense to post blogs every day – what's so much new anyway – I raise my children, prepare the meals, clean the home, develop the websites as well as the Elisheva & Shoshana brand. Same old, same old 🙂
In the weeks ahead I will be visiting the Health Centre in Saku for vaccination. I will have the AstraZeneca vaccine administered in my arm for protection against COVID-19. First I took some time to reflect on my actual wish to be vaccinated, but then I decided to go for it. Just in case, I also visited SynLab to check out whether I perhaps have already suffered through the coronavirus ailment. The blood test with taxes cost slightly less than 20 euros and the test promptly indicated that I hadn't been ill with the virus and thus my organism hadn't yet produced the antibodies against it.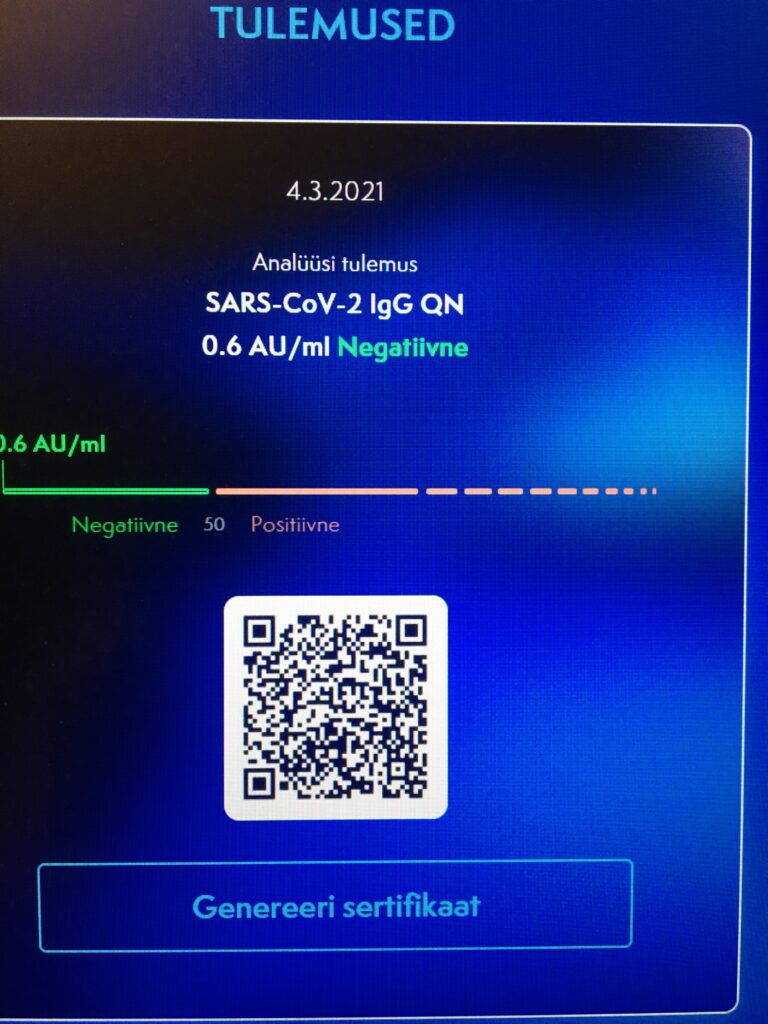 For some reason or other I keep taking photos of the dishes I have prepared. On a daily basis I spend many hours in the kitchen, I wish to afford my family the heartfelt homemade delicious meals. It does require a lot of time but as of now I am convinced that each minute that I devote to myself, my family, my children and my partner is pure gold in its value. We only live once, and once we're gone, on the large scale nobody cares how many companies exactly we had built.. Yet us living for the moment, being happy right here and now, being grateful and being pleased by the life we lead, matters.
Today's breakfast (a very typical one in our home) – oatmeal, beet, pickled tomato, dill, sour cream, and morning coffee. For dinner today I made the insanely gorgeous pumpkin-carrot puree with Kyiv cutlets (chicken cutlets).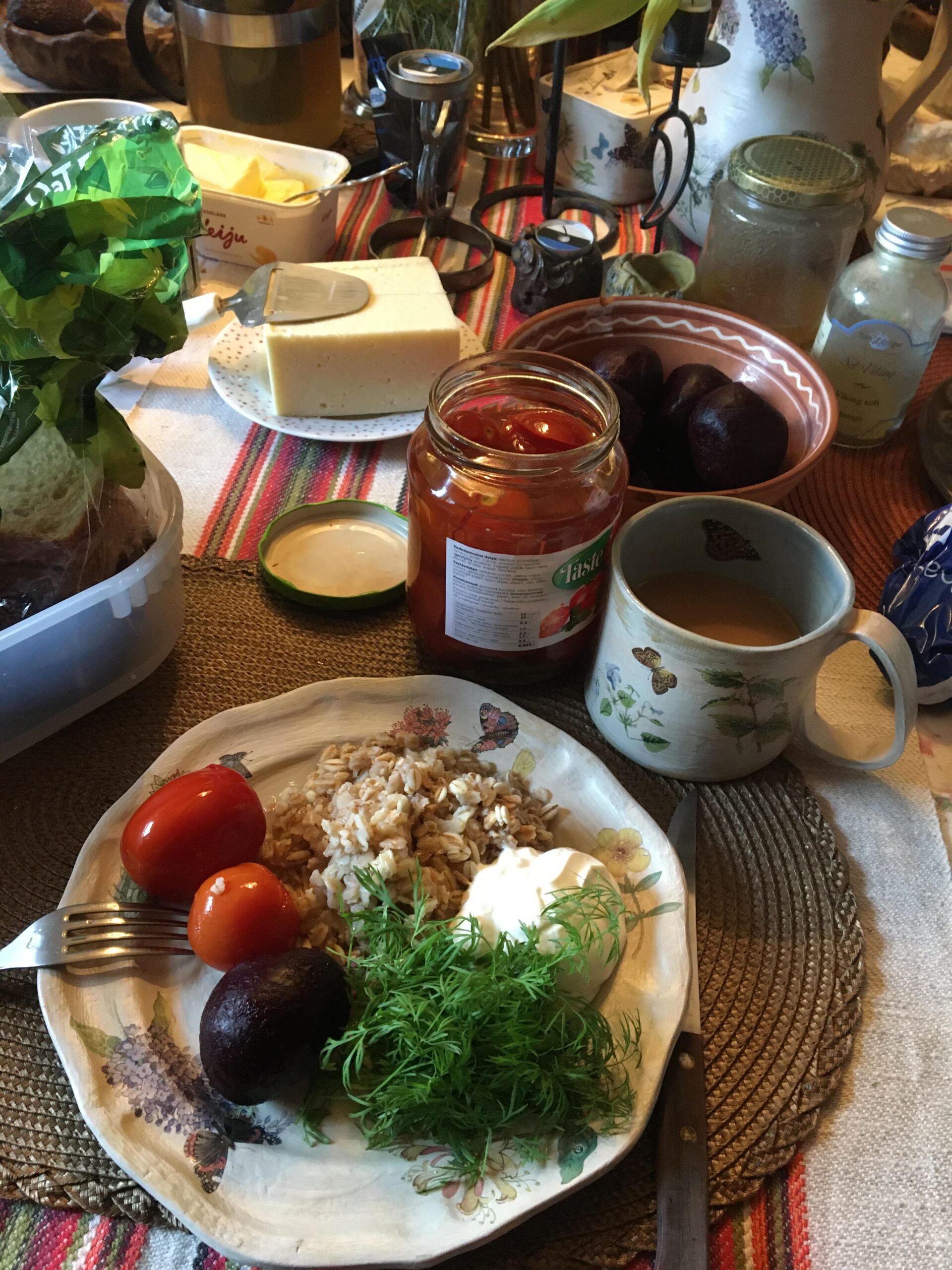 Recipe: Pumpkin puree
You will need: pumpkin, carrots, chilli pepper, tomato puree, little bit of salt
During the preparation of the pumpkin puree the most challenging part is the peeling of the pumpkin. Watch out that you avoid cutting your finger accidentally! Peel and chop the pumpkin and then place in a cooking pot, add the carrot and half a chilli. Choose the portions freely (pumpkin to carrot ratio generally most likely 1:1). Add water and boil until all is soft. Then pour into the same pot also the tomato puree and boil still some more. Now leave the mix to cool down a bit and carefully blend it into a puree – while still hot, the blending is very dangerous, as much as it is difficult.
Earlier this week I also went to the beauty salon. Every month once or twice I have my eyelashes and eyebrows done. Extra to that I regularly have the depilation, manicure, pedicure done, and once in a while also epilation. Sometimes I include massage and other wellbeing procedures. Recently I have been caring for my hair myself. I dye the hair and do the hair mask in three months time. Back some 20 years ago I had the best, thickest hair you had seen, however with long term negative stress during the years I lost most of my hair volume. At some point the situation was already rather unsettling. I found help nowhere, though I kept trying each product available on sale on the market, all brands, and all hair services. My individual personal hair situation urged me to create the Elisheva & Shoshana brand product , the Aloe Deep clean Detox scalp care shampoo (more info on that product can be found –> HERE). I am very proud of this product – years of testing and lab endeavours in collaboration with NordenApothecary, and the search for the finest ingredients, this all bears fruit today – the market has welcomed this top quality and super efficient scalp care product that actually helps! And this is not all – the product is still maximally nature friendly and natural! March is women's month, and I wish to share my joy with you. Therefore, everyone that has experienced hair problems, you can now purchase this product from the web shop with a -20% discount. Use the discount code HEALTHYHAIR. The code will be valid all through this March!
Hugs!
Do read also my previous blog posts (all posts are available in four languages – Estonian, Finnish, Swedish and English!)
---
---
Advertisement: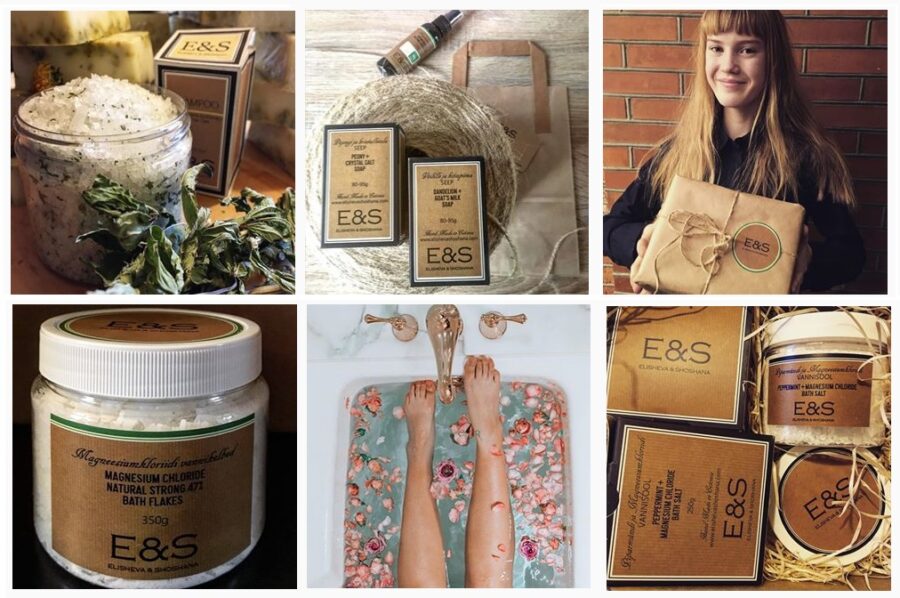 High quality & nature friendly luxury cosmetics from Scandinavia - ElishevaShoshana.com