Helena-Reet: Ivanka Shoshana's birthday VOL2, my concerns, new Arborvitae hedge + exciting guests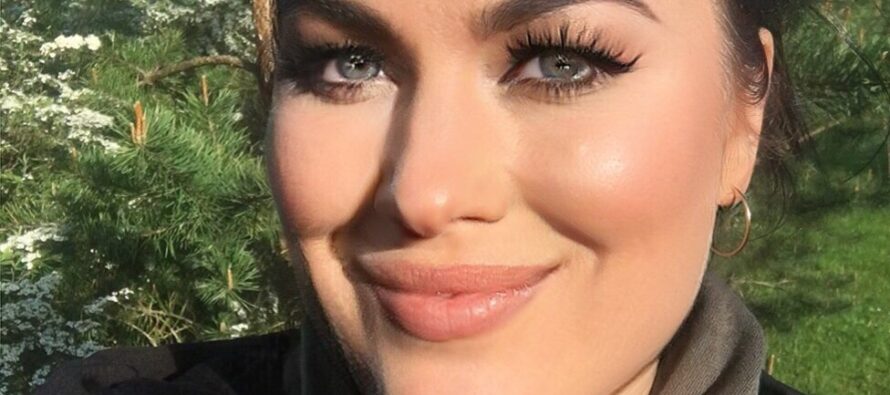 NordenBladet – Ivanka Shoshana had two different birthday parties this year – one on May 16, when we celebrated a joint birthday party with guests for Ivanka and Estella, and another one on May 23, the actual birthday of Ivanka. My darling is already 13 years old! And once more I made her cake, homemade banana-strawberry cookie-cake with whipped cream, the favourite dessert of the entire family. Auntie Katrin from America (daughter of my elder sister) sent her for her birthday the long desired "The Loud House" toys – Lana and Luna, which arrived in Estonia this week. Lisa, whom she also desired, was unfortunately out of sale at the Nickelodeon store. She is fond of Nickelodeon and says that when she turns eighteen she will visit the store for sure. It is great when people have desires, goals, be these then of any kind! I believe that the dreams you precisely visualize are those that lead us forward in our lives!
Most of the presents were already gifted earlier, back in May 16, so that on the accurate day May 23 she received a homemade cake prepared by me with love (I garnered it with Oreo cookies – her great favourites!) and I added a bit to the sum her dad gave her for birthday, and bought her this moment's favourite book of hers, Andrus Kivirähk's "Lotte from Gadgetville" part two: "Lotte and the Moonstone Secret". Back at home when I took a closer look at the book myself, I discovered that, uh oh, the second book was actually written not by Kivirähk but instead by Janno Põldma. The illustrations are still by Heiki Ernits this time as well. A great book! The trio, Andrus Kivirähk, Janno Põldma and Heiki Ernits have written themselves in history books with their Lotte saga just as much as has the Swedish author Astrid Lindgren along with the wonderful illustrator Ilon Wikland. They have accomplished one of my personal dreams – to write a children's book, make it into a movie, and on top of it all – create a theme park. It is an amazing achievement, I think! We went to Lotte-land with children when they were still small, actually I guess we might visit once more some time. 🙂
(blog continues after birthday pictures)
Now just look at my cat! Pandu the Cat does know how to enjoy life anytime. For the cat life is always full of luxury and joy, the cat just knows what is good and will sweep by all that which is not good. I wish I had these enjoyer-skills myself. What a luxury that would be! There are definitely some things to learn here! I often feel that I lack the skill to enjoy life. I wish to advance these skills.
Now back to daily life! Recently I have been battling with stress and depression and I feel I'm reaching a point where I perhaps cannot cope just by myself any further. I am nervous, easily irritable, and I am having panic attacks, I am saying things which I later regret, I am scared of the future, I feel responsible for things which are beyond my sphere of responsibilities, etc. NATURE and GARDEN have been the antidotes slightly alleviating my stress levels. Do a lot of physical work, heavy work, and it keeps your mind at a distance from stress – something like that… Usually I enjoy gardening, but lately I downright escape there – I tensely look for things to do to distract myself from my concerns.
Most certainly, this has had a positive impact on the garden 😀 Everything is so beautiful – simple but beautiful! I have pampered my garden lately, invested a lot of my time and energy into the garden. I see beauty in the blossoming apple tree, in the ladybird on a cornflower, in the little bee on top of plum blossoms. I am being honest with you, for me it is among the most enjoyable things when I have spent a lot of time in the garden and have completed a line of work there.. then I look at it and admire it. I do so several times, look and admire (although deep down I know that a week from now all of it will again be full of weed, and wild). This is country life. Wild, hard, simple, creative, unique.
Garden is the place where I tend to invest endless sums. The last major financial investment was arborvitae hedge. 200 new plants! Double is better! Now besides the spruce hedge there is also the arborvitae hedge around the garden! Setting the plants in place was huge work, but all worth it! The result is very beautiful and sweet!
The weekend also saw a moment with the guests… Years ago I used to work for a television magazine Nädal and did an interview with a married couple who had lived in the States, in San Francisco for many years. After the interview we stayed in contact on social media and we met once about ten years ago. Now they have again built a life in Estonia and it was good to meet them! We barbecued until the evening weather got colder and talked about everything that has been going on meanwhile! The last two pictures are from our evening (the dining table). 100% quality time!
This is all for now! Hugs!
Here you can read my other recent blog posts:
Helena-Reet: Children's birthday – menu, outfit and gallery!
Helena-Reet: Liberty to plan my own time is a luxury that I love above all!
Helena-Reet: Golden keychain that will open the gates of Heaven; yesterday's activities in the garden + mega tasty WILD GARLIC SALAD RECIPE!
Helena-Reet: Mother's Day + Month of May activities in the garden
---
Advertisement: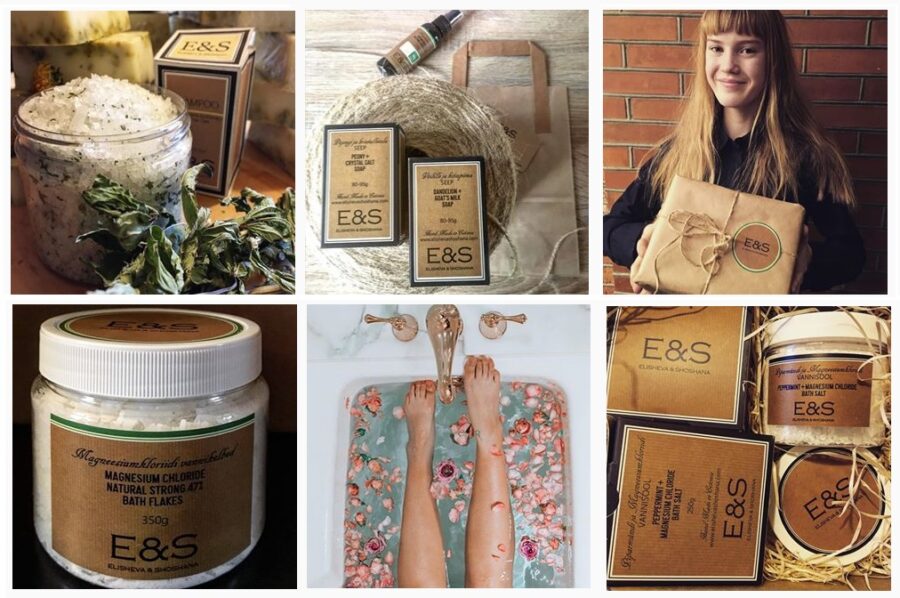 High quality & nature friendly luxury cosmetics from Scandinavia - ElishevaShoshana.com