Helena-Reet: With family in Naantali, Finland (Naantali SPA Hotel + Naantalin Matkailu OY)! + PHOTOS!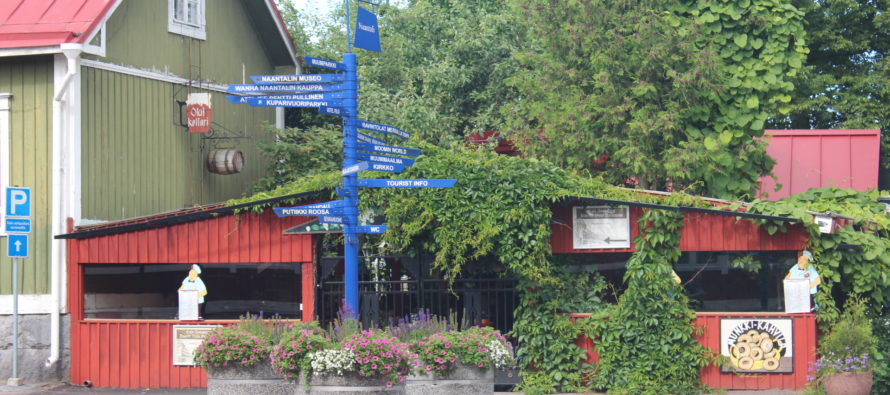 OHMYGOSSIP – Heipparalla! If only I would know exactly what that means, but we use it as conjunctive after our last trip to Finland – now it´s our private slang or so. My daughter Ivanka Shoshana (8) said "Heipparalla" after every cool thing she saw and for us it is now such a positive statement that we all use  if there is sth positive! Now, so, Heiparalla dear readers. We're back from our journey, and I strongly recommend this trip to everyone!
We had planned the trip for the children – we wanted to make 100% children´s trip, where all the steps which are taken into account were made thinking about the children, and we couldn´t come out with better ideas than Naantali in Finland! This place is all about children´s activities! We were in Finland (Naantali) for four days, and for every day I made a special program:
Day 1: Naantali Spa
Day 2: Moominworld
Day 3: Väski
Day 4: Kultaranta
We stayed in five-star "Naantali Spa Hotel" ☆☆☆☆☆ (Official Websites: Naantalispa.fi and Sunbornhotels.com, Matkailijantie 2, FI-21100 Naantali), which is part of the Sunborn Hotels chain. It is very close to Naantali´s city center and just a walking distance from Naantali´s main tourist attractions – Moominworld (Official Website: Muumimaailma.fi. Read my blog about Moominworld HERE) and Väski. The Naantali Spa Hotel lies near a beautiful lake and has a main building and side building, which is about 100 m from the main building. We stayed in a double deluxe room in the main building, which is the best solution if you travel with children because it is more convenient.
SPA, various children´s game rooms, restaurants and shops are all in the main building. The hotel is really nice and the location is wonderful! Naantali is really like a small fairytale town – very cute houses, a lot of nature and hiking trails, small sandy coastal strips, etc. Reminds me a bit of the Kuressaare city in Estonia. There are  all sorts of sports facilities in the hotel's courtyard – tennis, volleyball, playgrounds for children, a beach area, and a large convenient parking for cars. Very nice hotel!! It left us a very good impression, and in the future I would certainly love to visit other Sunborn SPA and Yacht Hotels as well!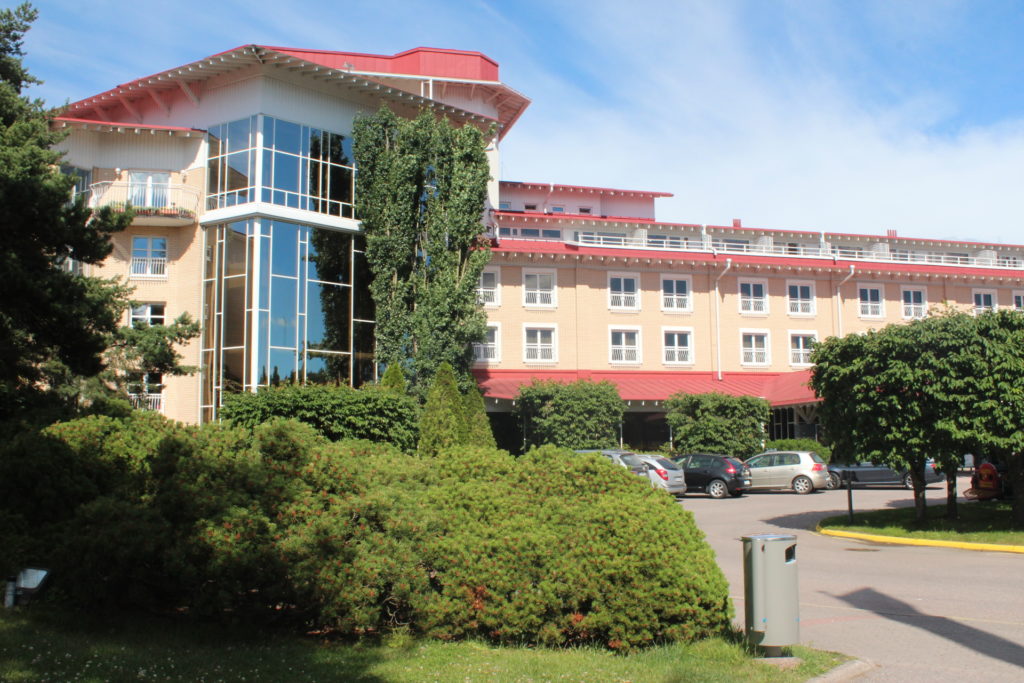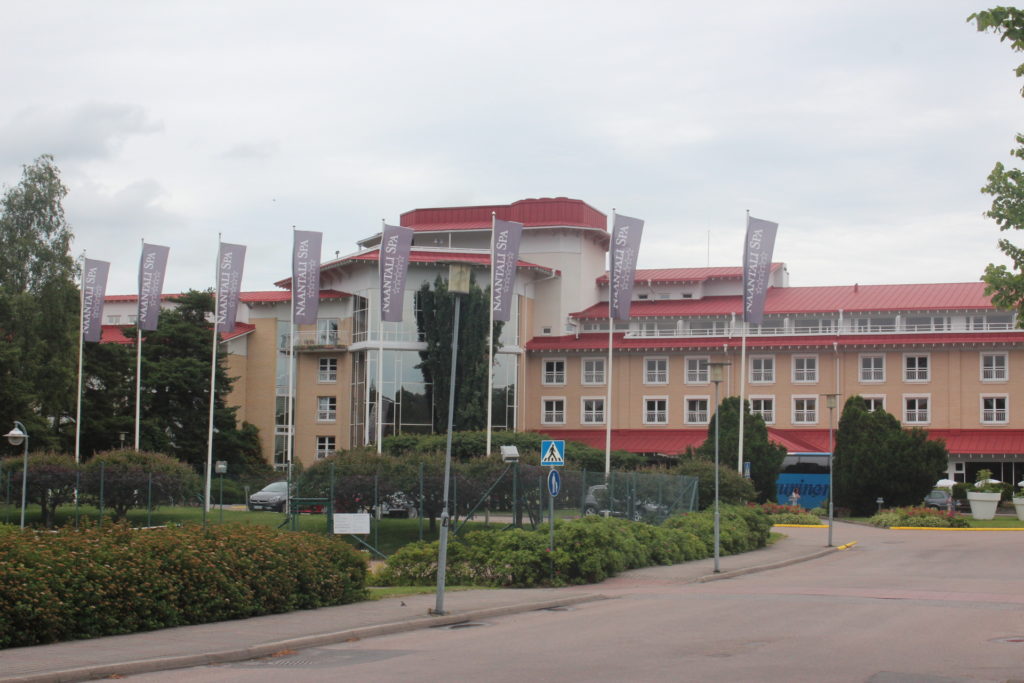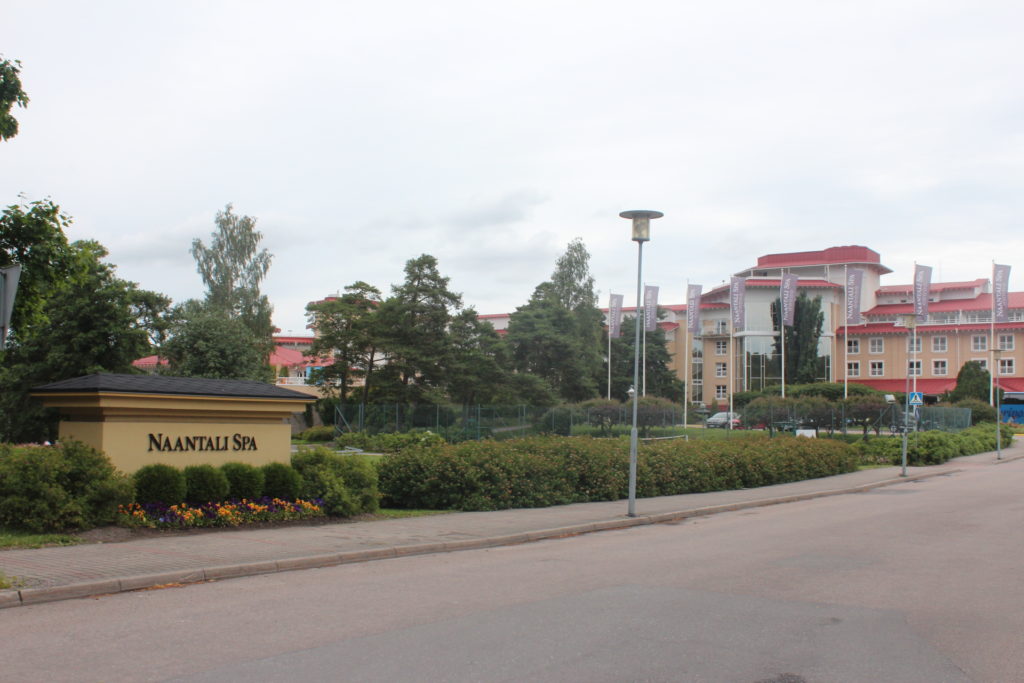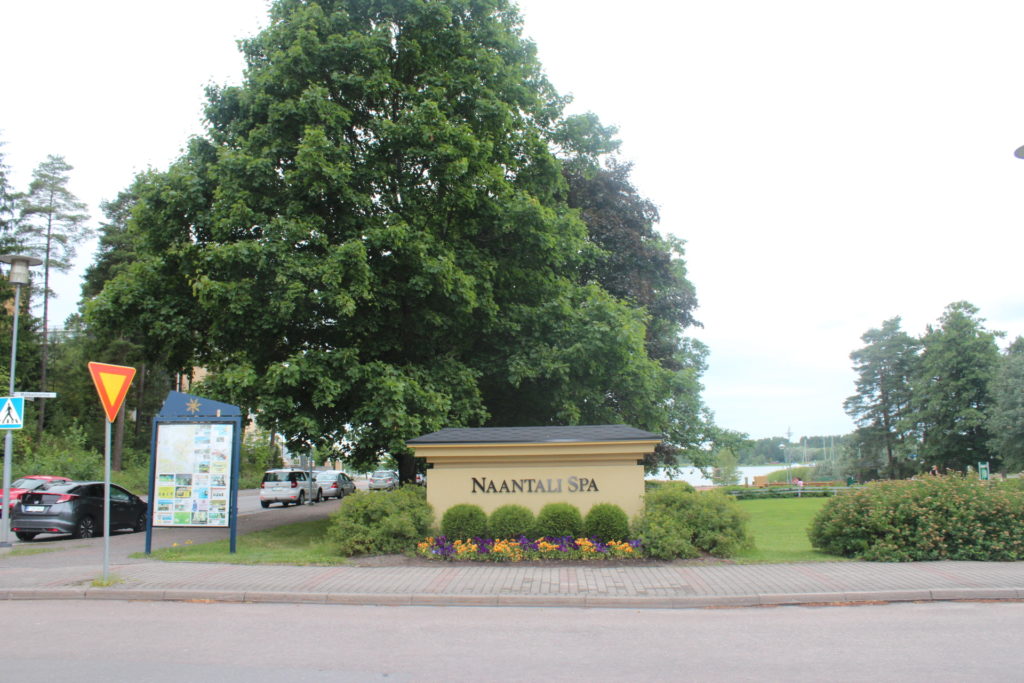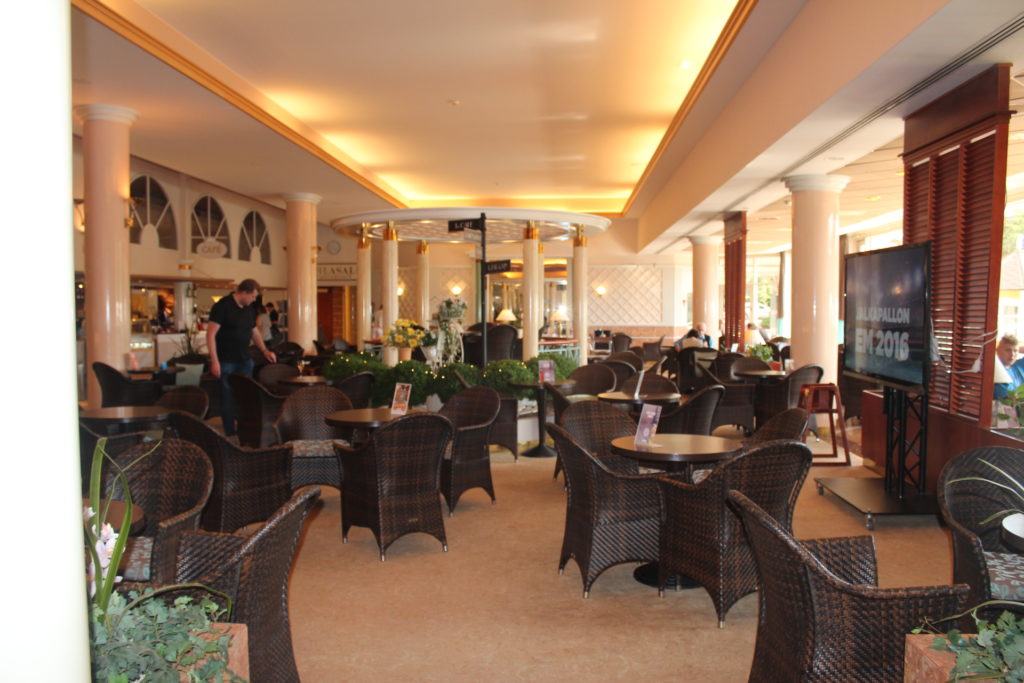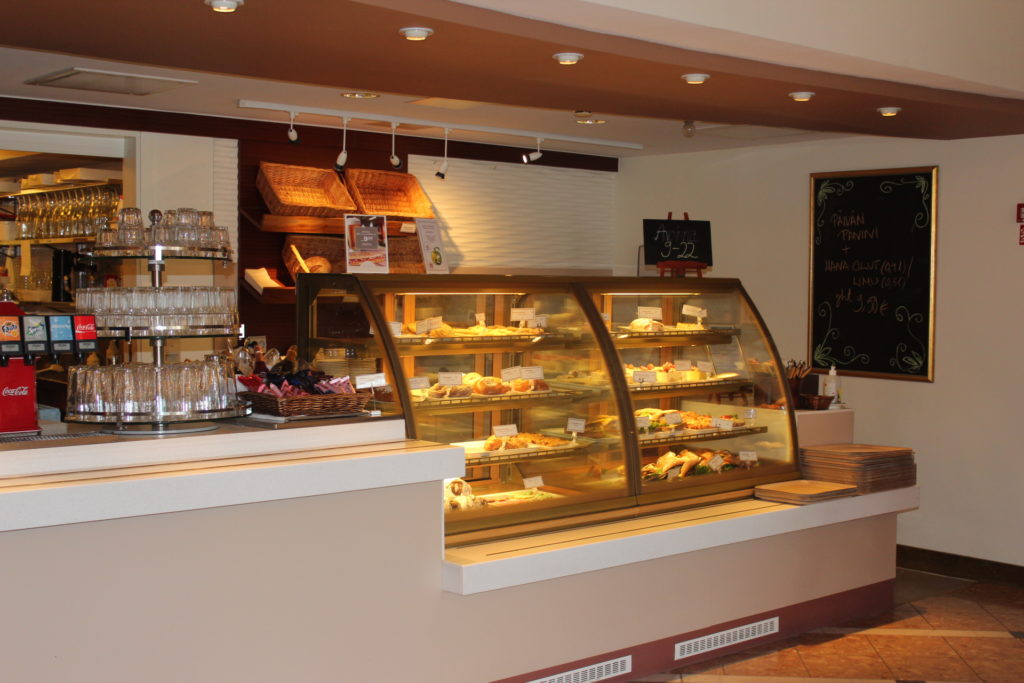 The hotel has many restaurants, shops and cafes .. Unfortunately, I didn´t take so many pictures inside the hotel (I suggest to view their website, there are very good and comprehensive galleries: Naantalispa.fi/en/gallery), but I want to say some words about the breakfast buffet. First, I love that it is open until 10:30. I hate to put the waking alarm just because you need to go to breakfast. Also, we loved that there were several halls and terraces – plenty of space and privacy! Last but not least – the food was very good 🙂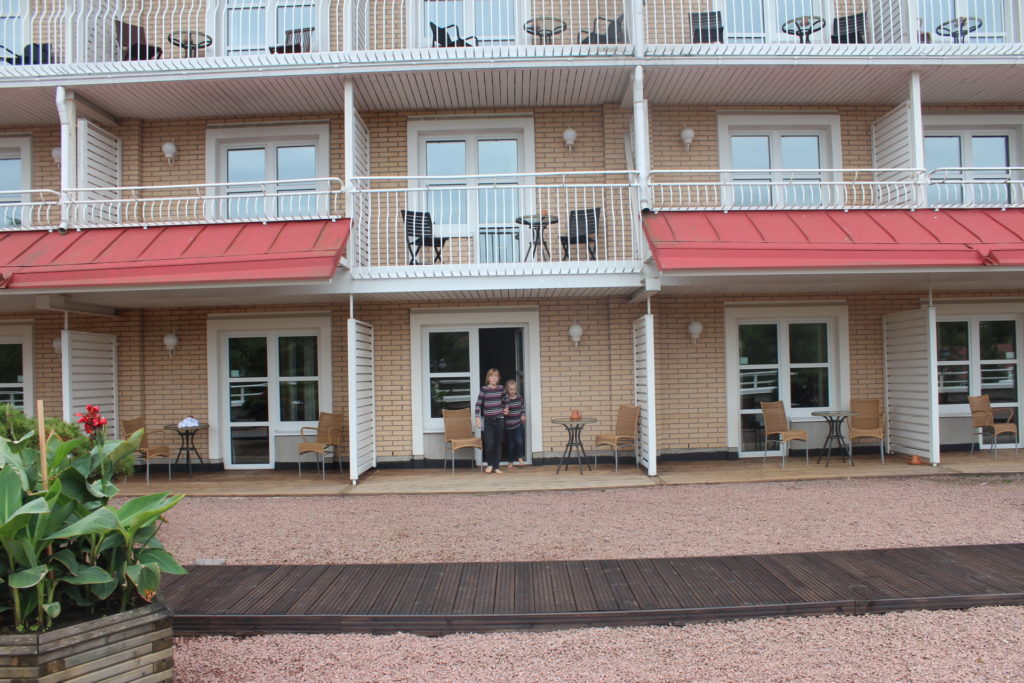 Our double deluxe room´s balcony was opened to the huge roof terrace at the back side of the hotel! Higher floors and balconies were smaller and fenced. One thing I noticed right away was the silence! I love quiet and peaceful places! Despite the fact that it was the peak season and the hotel have plenty of restaurants-bars, I did not hear any noise – not once! It would be creepy to relax if there is nonstop rock and roll, which you hear through the walls.
Fortunately, the hotel neighbors were polite as well… they either wasn´t there at all or we did not hear them. Anyhow, it was very cozy and silent. And also was positive, that despite the fact that there were ashtrays on terrace tables, nobody smoked! Nowadays, I do not think there are many people left who smoke anyway – everybody thinks about their health! So in summary, there were silence, peace and fresh air! Divine!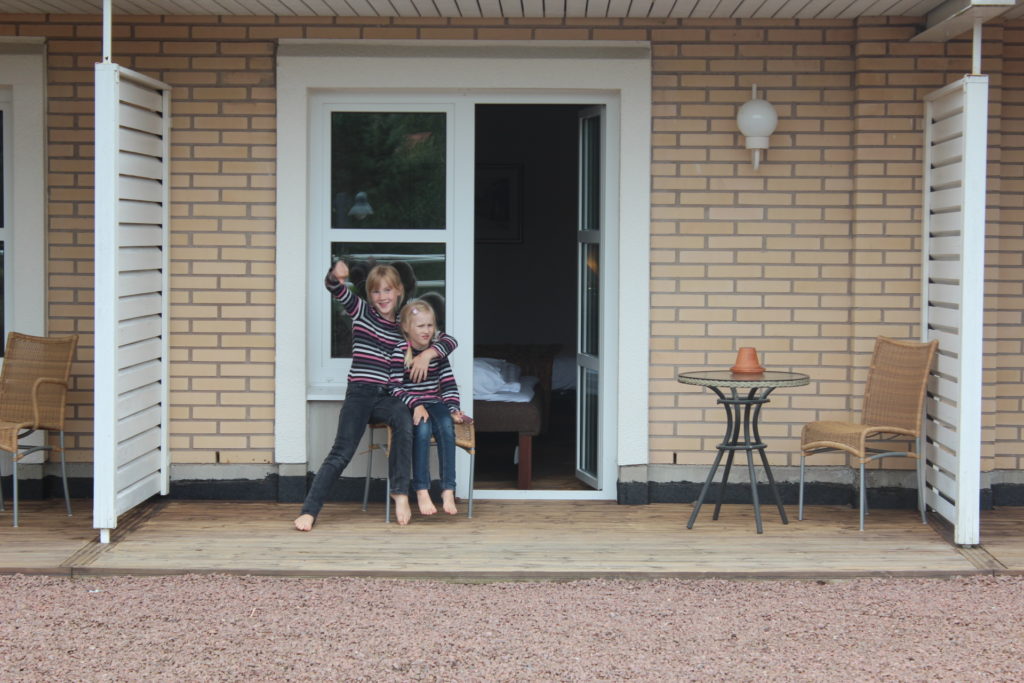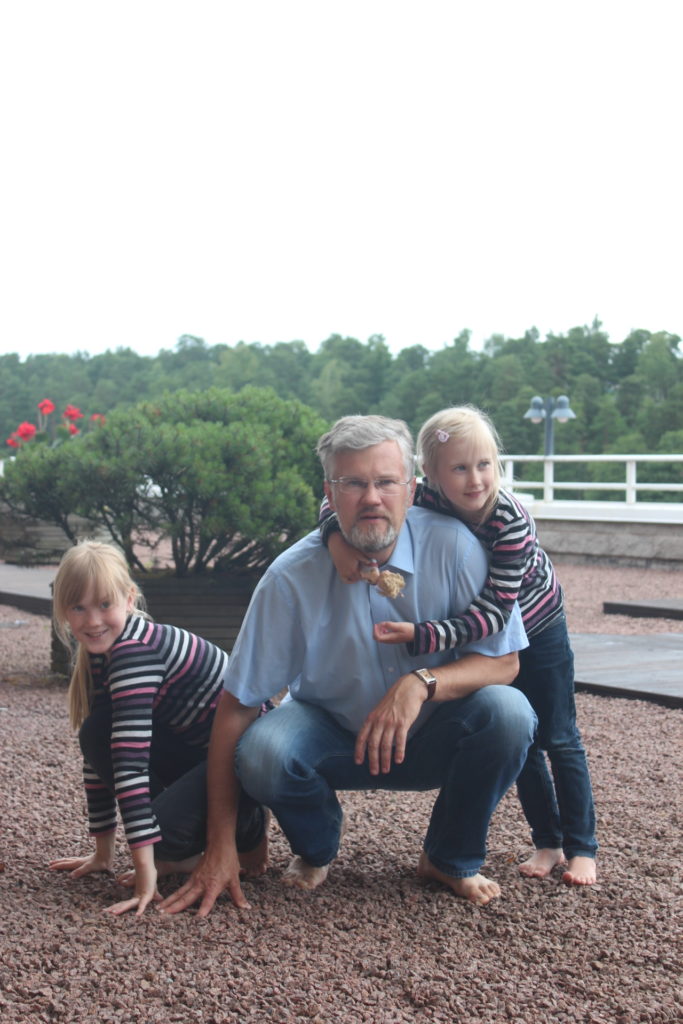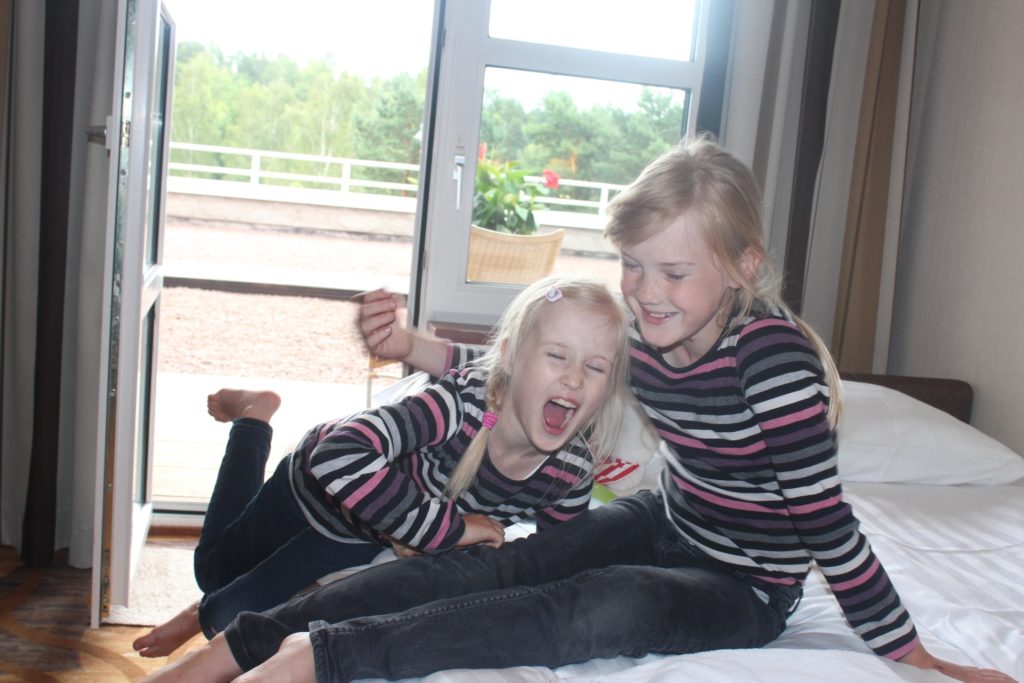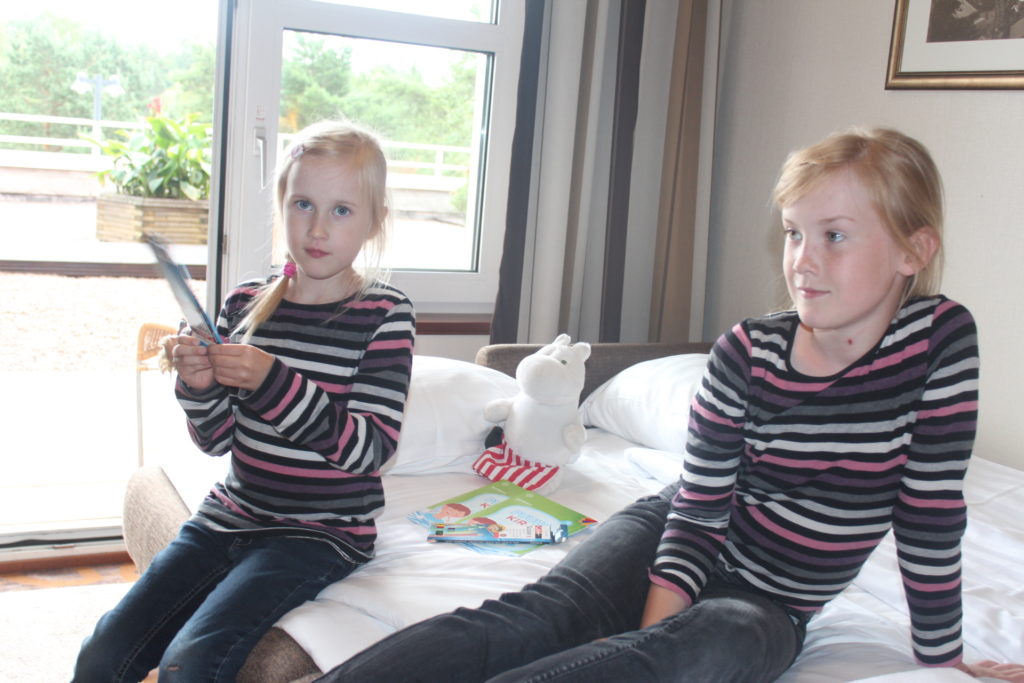 The hotel has Classic, Superior, Deluxe, Deluxe Double, Double Deluxe and Moomin-themed rooms and suites (see: naantalispa.fi/en/hotel/presidential-suite/). I chose a double deluxe room for us (see: naantalispa.fi/en/hotel/deluxe-room). Moominmamma, which you saw in the picture is ours, we took it with us from home. However, when we register ourselves into the hotel, the receptionist gave complimentary color book and crayons for both children. This, of course, immediately made them feel good (read: even better!).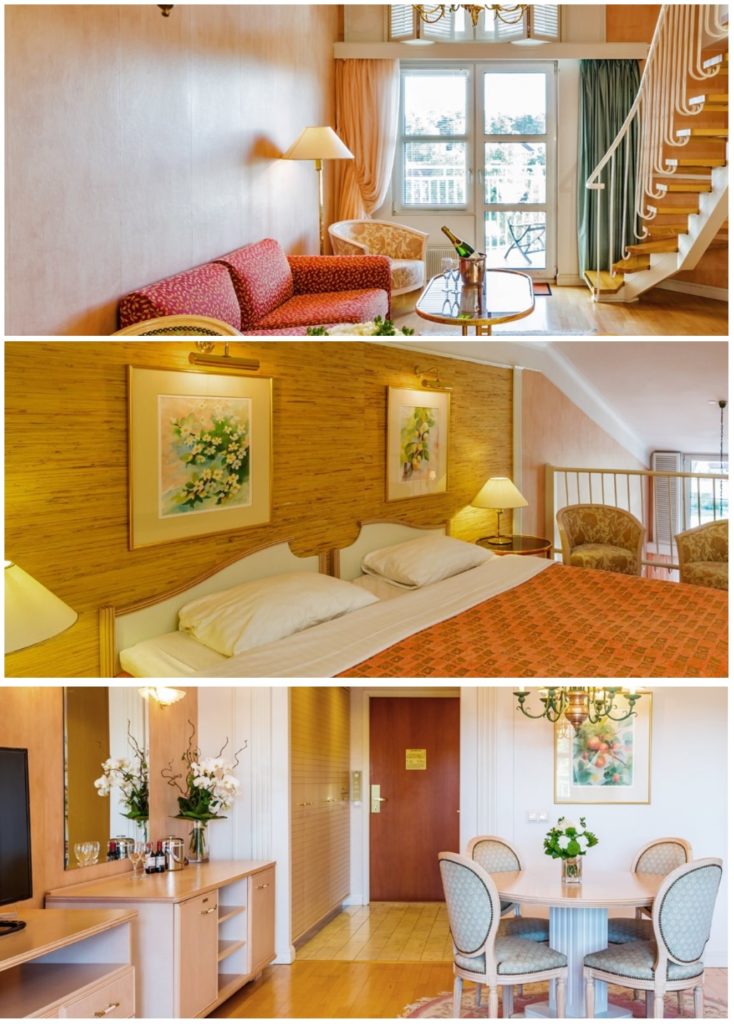 (Moomin room picture and 3x suite´s pictures are taken from Naantali Spa´s webpage!)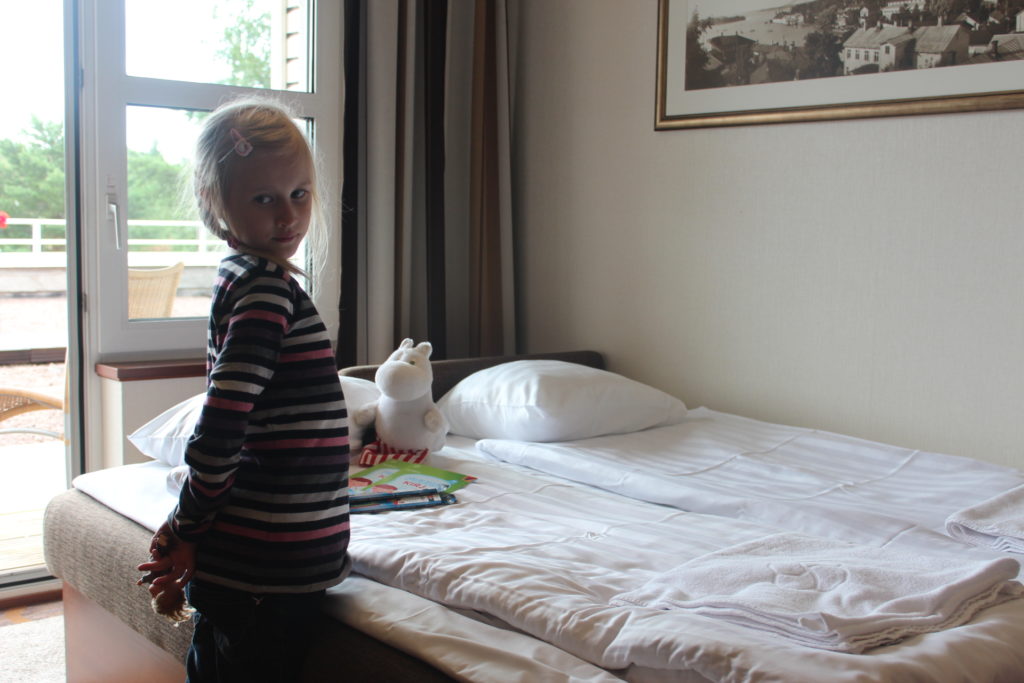 There were no complimentary drinks nor fresh flowers or fruits in the hotel room (I guess this privilege is only for those who will stay in the suite ???) – but there was mini bar/fridge. When I travel with children, I have always a little food box with juices and snacks with me, so it is very comfortable when there is a fridge where you can put your own stuff as well. The mini bar prices are of course (as in any other hotel – triple), so it is wiser to go to the store and buy your own stuff but actually the room service food menu was quite favorable.
Of cource, there were Wifi and TV – it is elementary. What I also like is when there are decent shampoos, balsams and lotions in the hotel´s bathrooms. And I do not know what greed in nice hotels always awakens in me, but I always have to take some bottles at home with me. As you can guess, I have a pretty nice collection of hotel shampoos thanks to this.
The room had enough space for four (two adults and two children), but there were only two dressing gowns for adults. We needed to rent Children´s robes from the SPA. There is a huge SPA at the hotel and without bathrobes it is very uncomfortable – most people changed in their rooms and went directly to SPA and back (wearing just a swimsuit and bathrobe). Very comfortable! I just love the SPA´s, I could live in the SPA´s!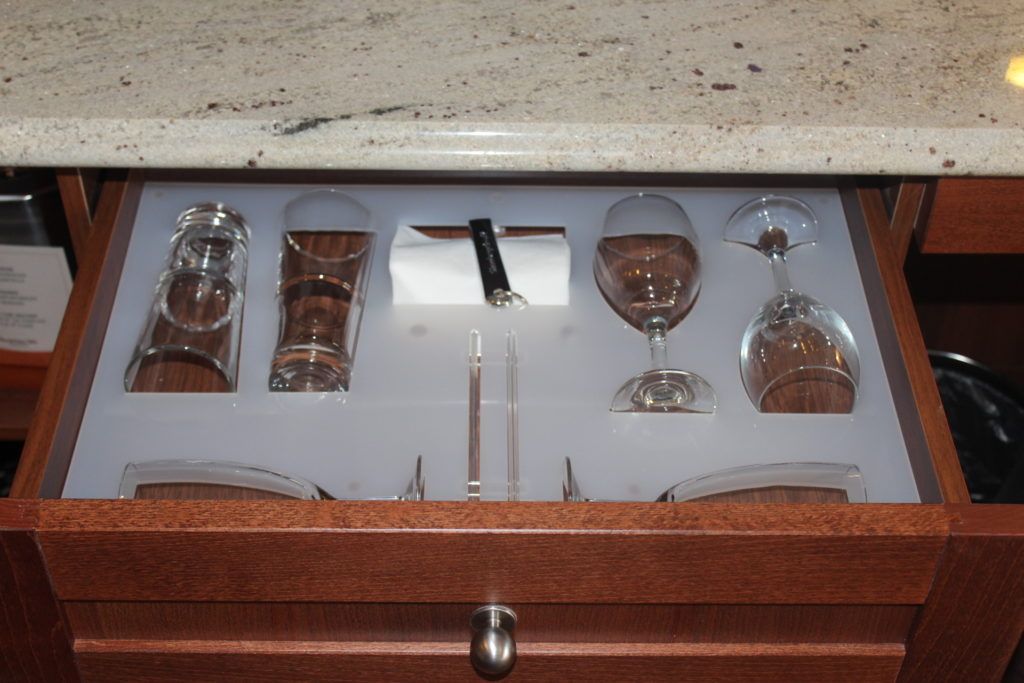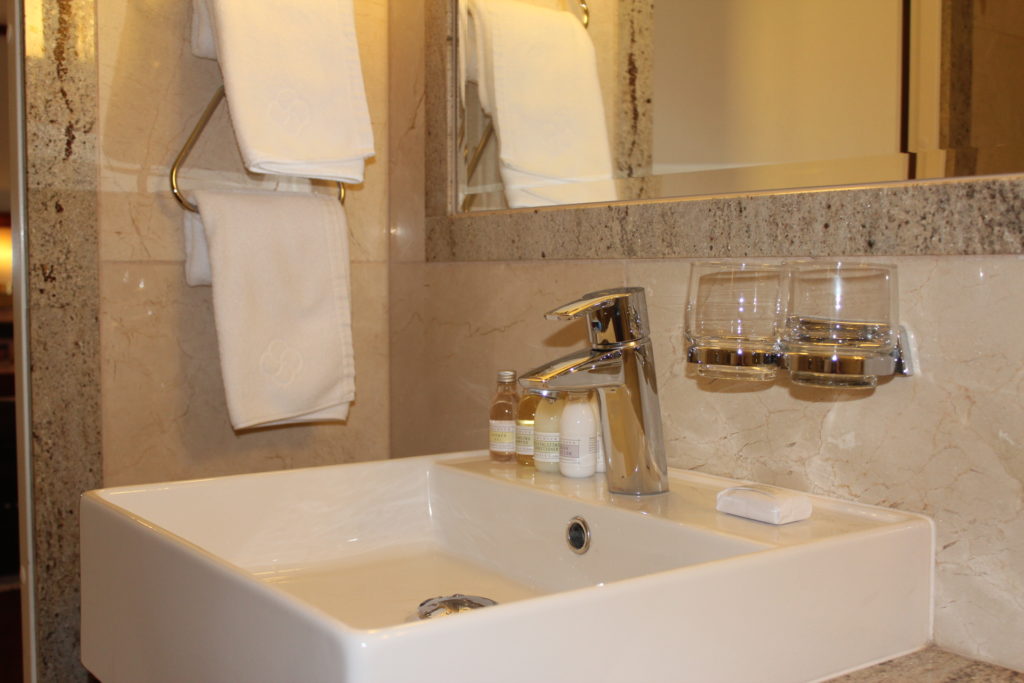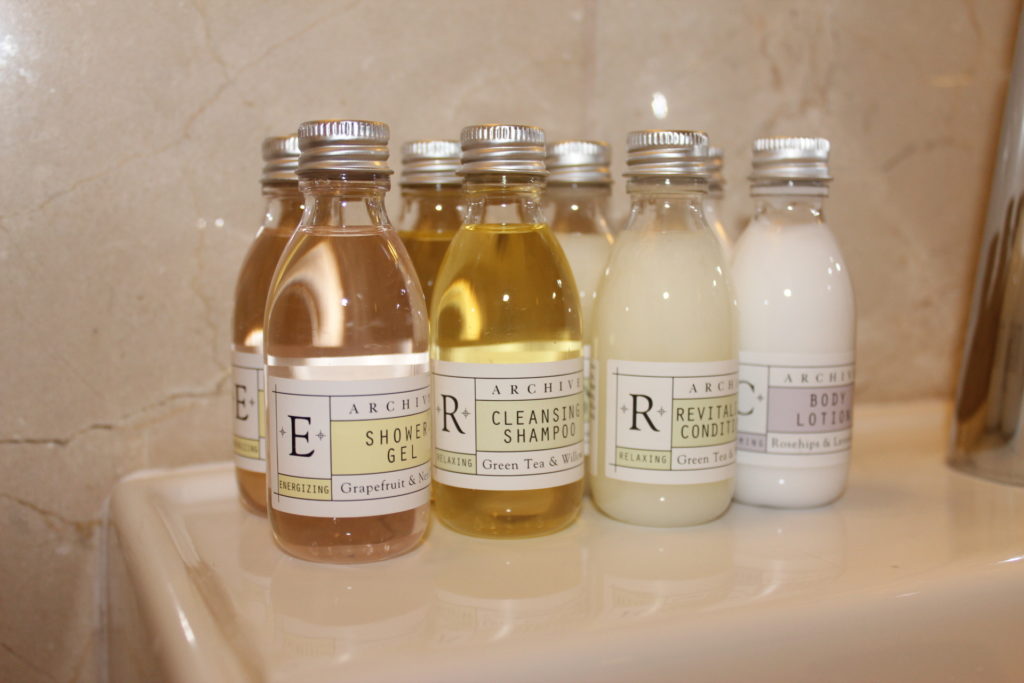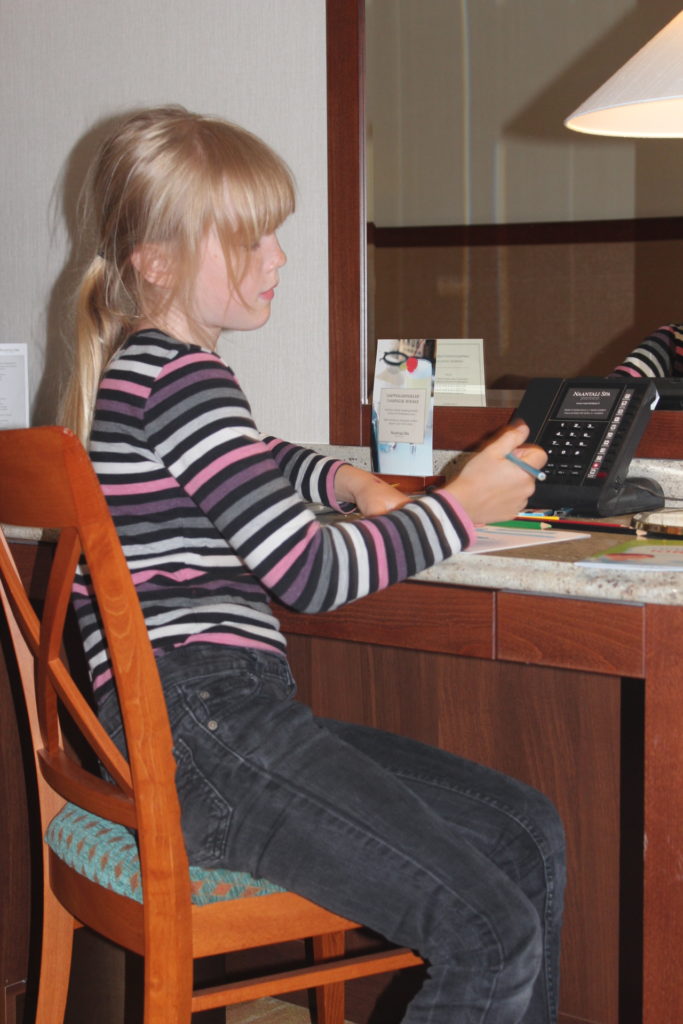 You can order a variety of treatments in Naantali SPA and spend time with various swimming pools and saunas. Specifically, there are 2 saunas (one Turkish bath and one ordinary sauna), two big hot tubs and two swimming pools with colder water, and an outdoor pool. Babies do not have a separate pool. In our family there are no babies anymore, but I just mention it.
For smaller children there are waists and some toys which they can take in the water. Also, there is a cafe where you can buy drinks, snacks and sweets and add them to your hotel bill, so you don´t have to take money with you. For hotel guests the SPA visit is free, and you can go between your room and SPA as many times as you wish during a day. Estella Elisheva (10) used this opportunity repeatedly and even before the sleeping time went to swim.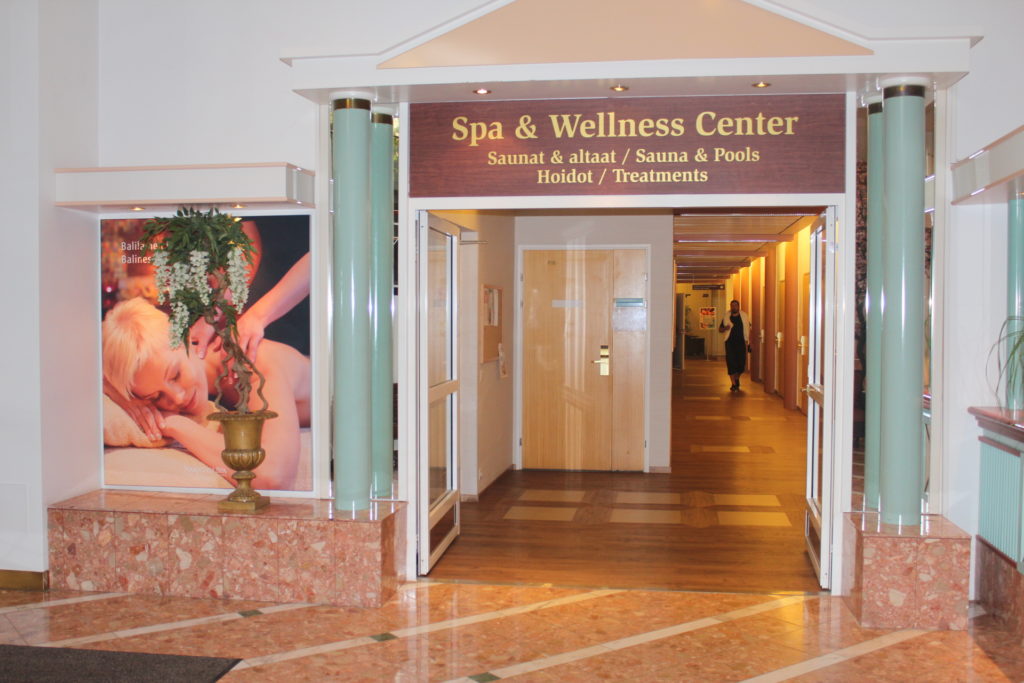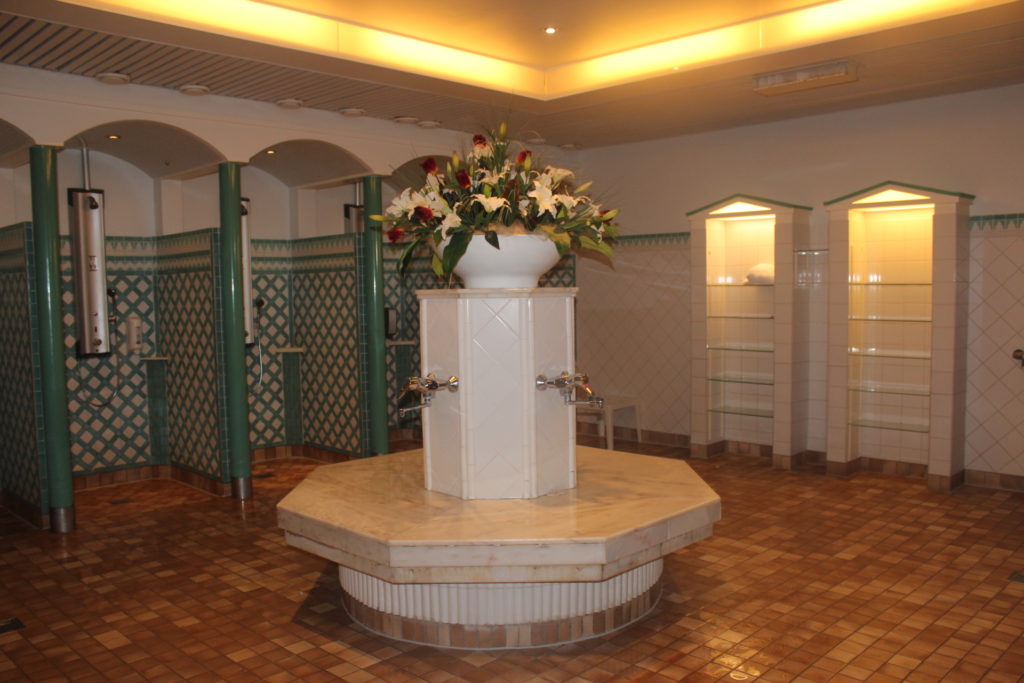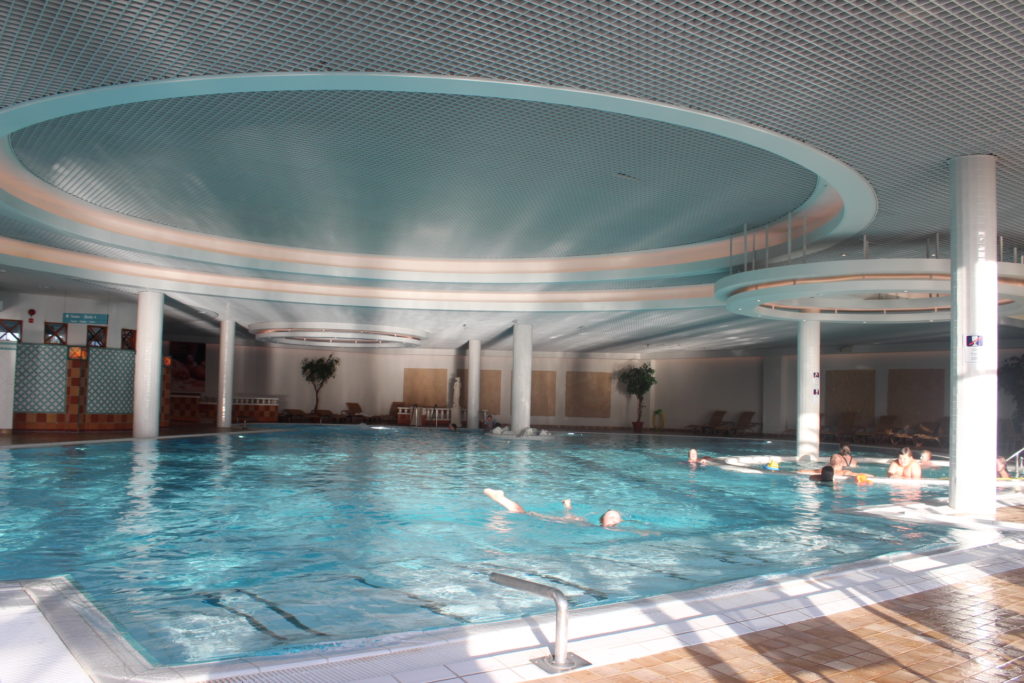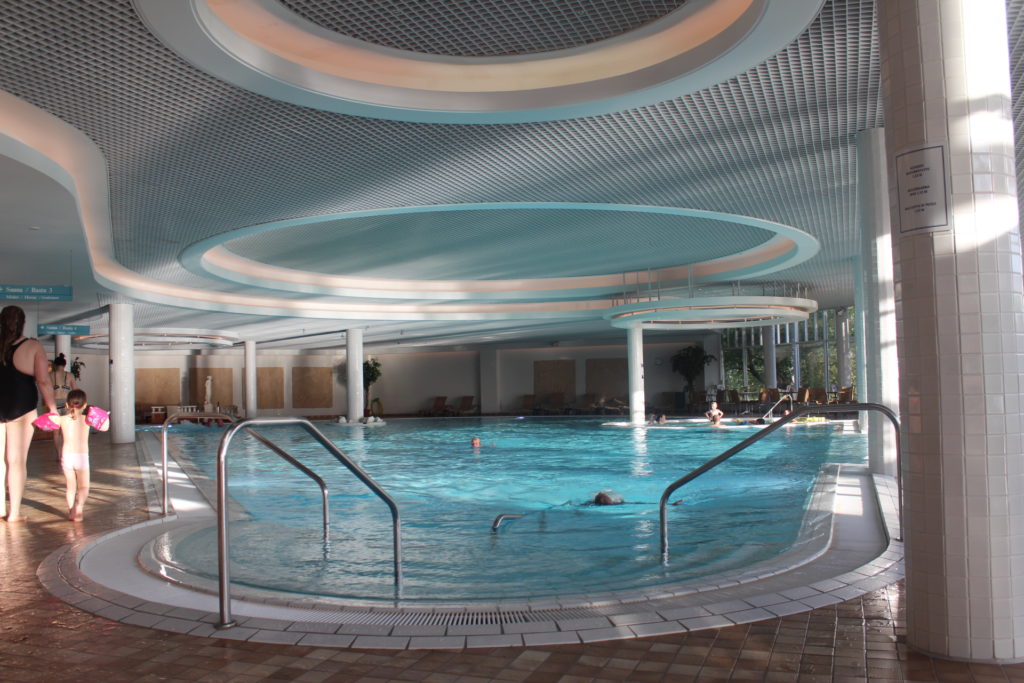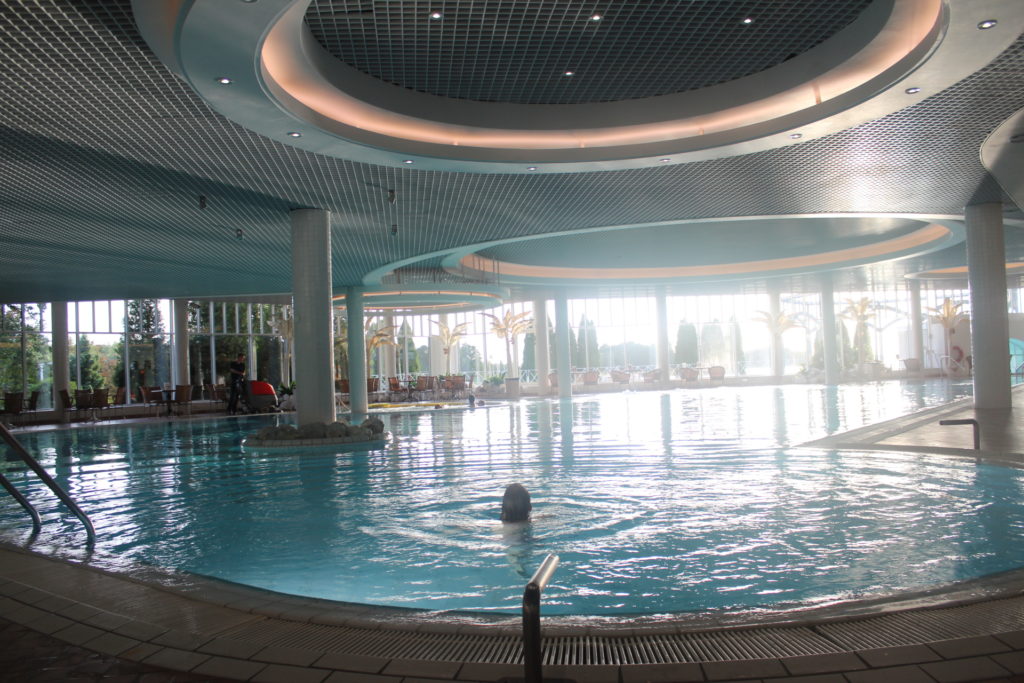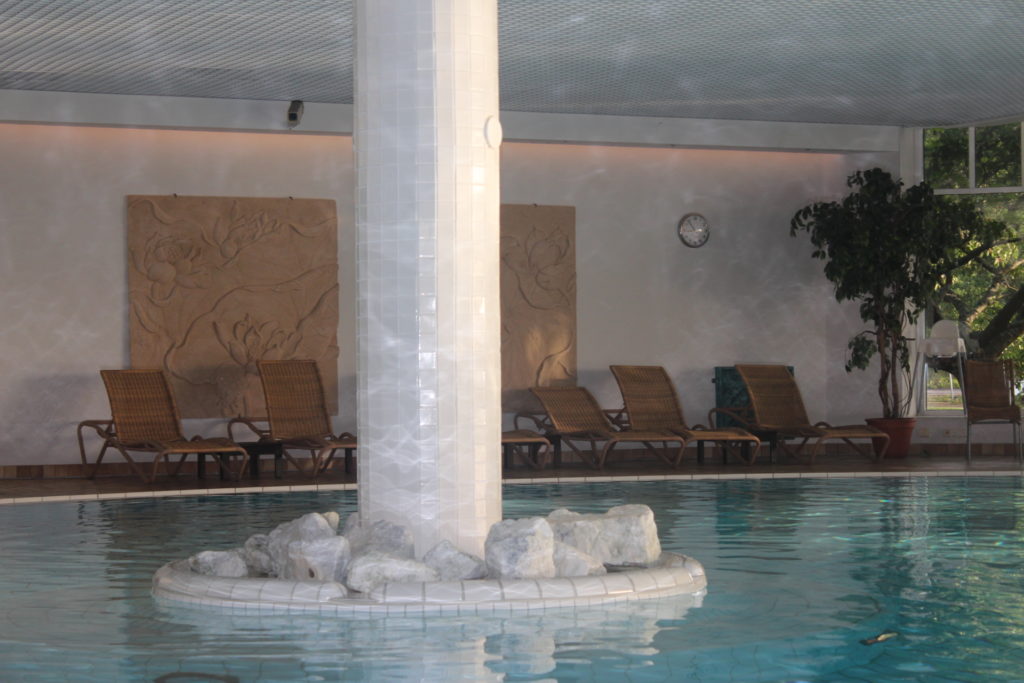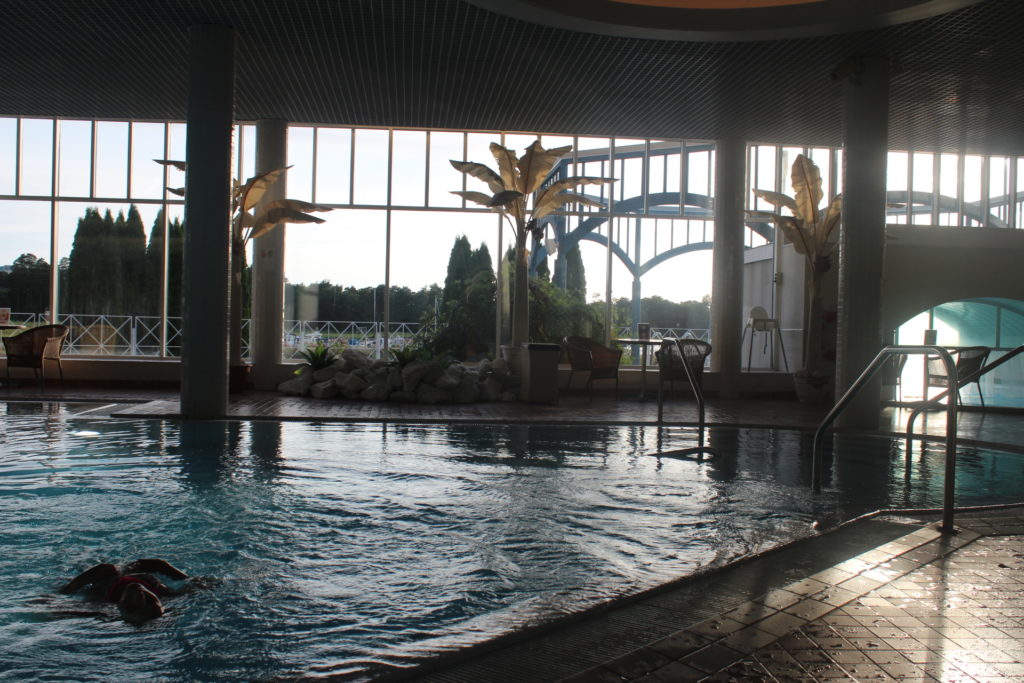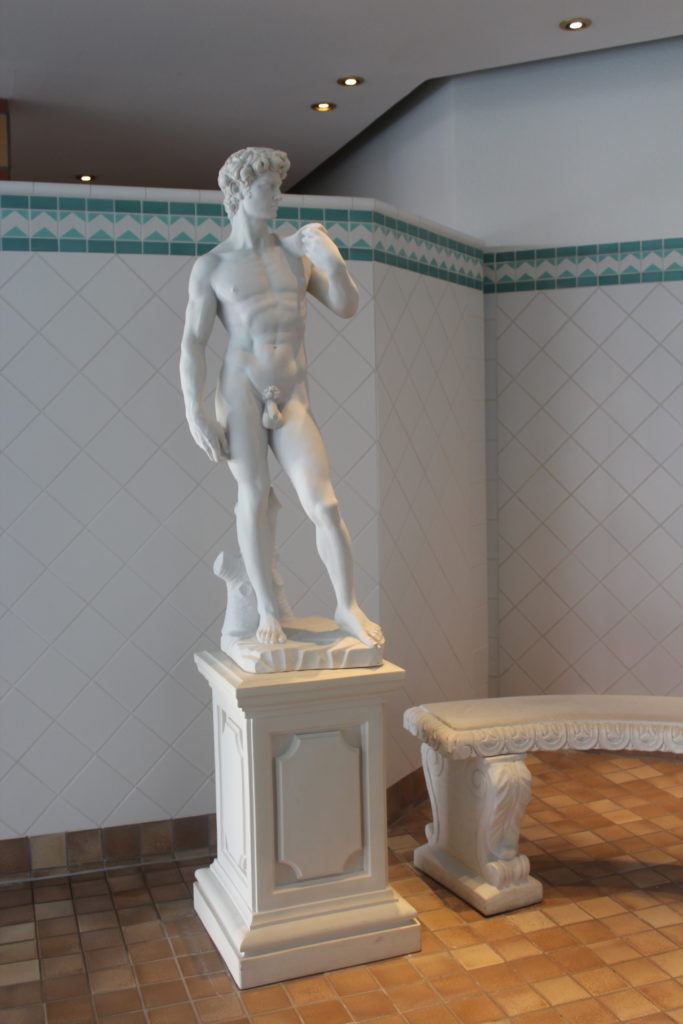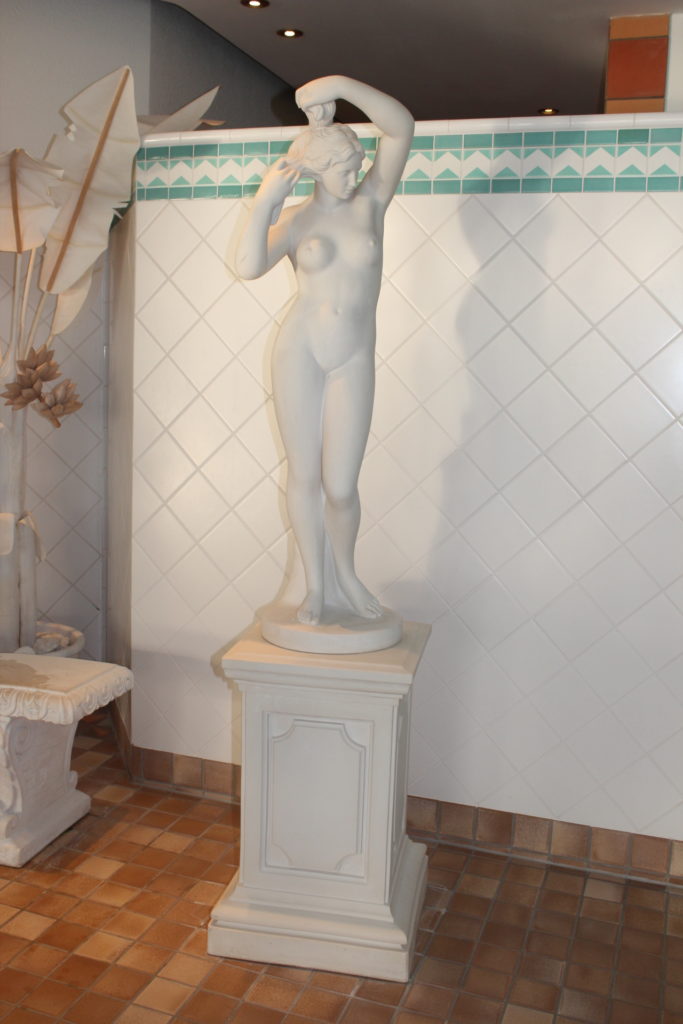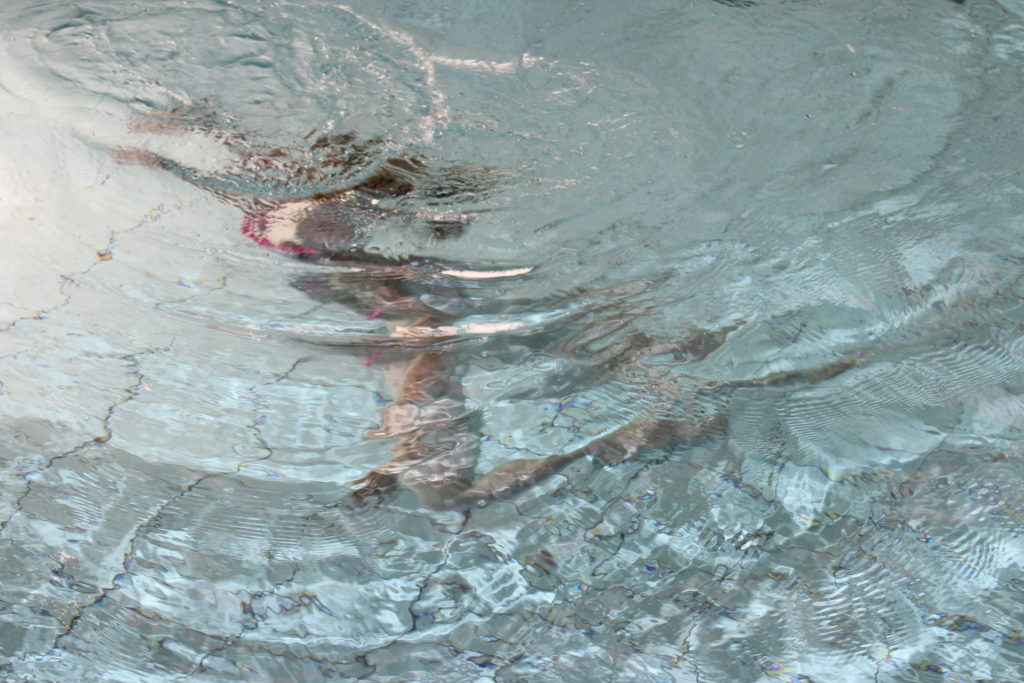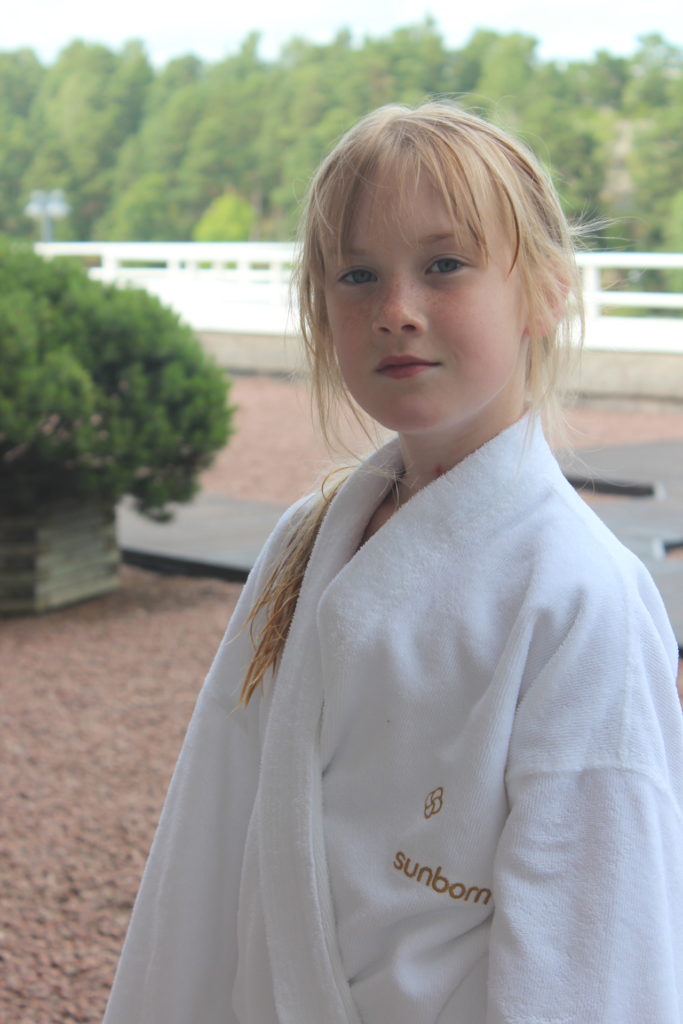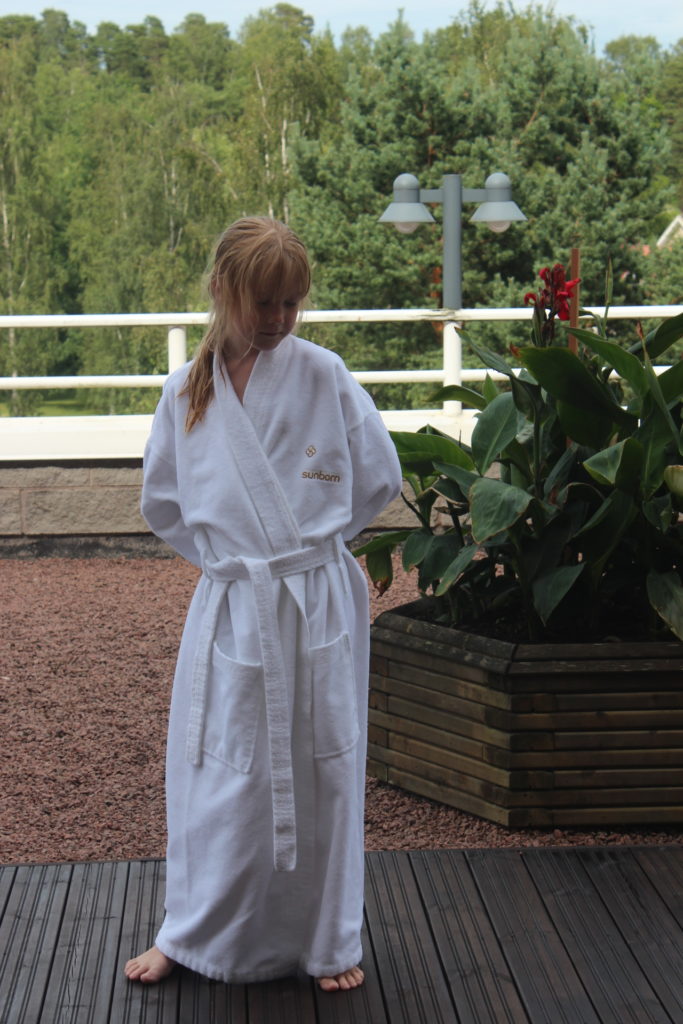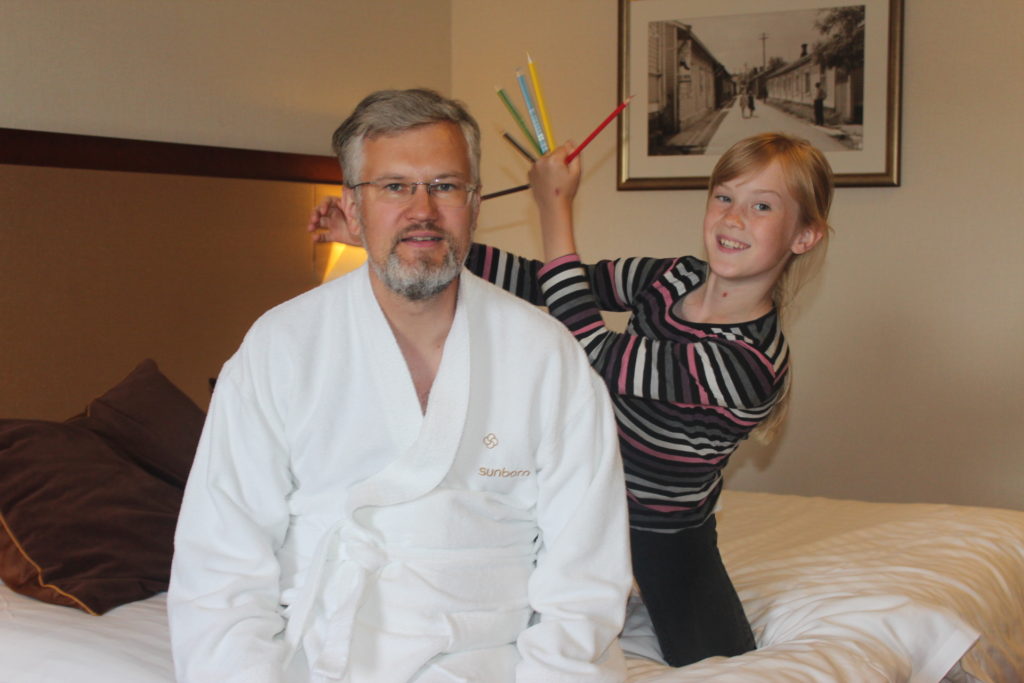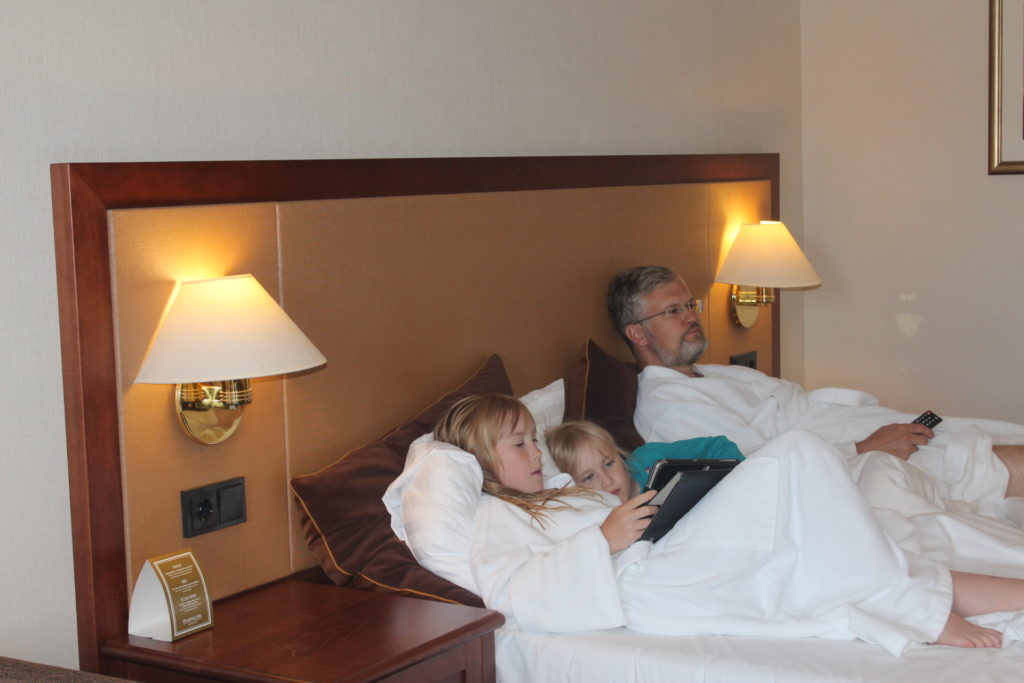 A small iPad and TV pause after a warm and pleasant SPA and before we went to discover Naantali.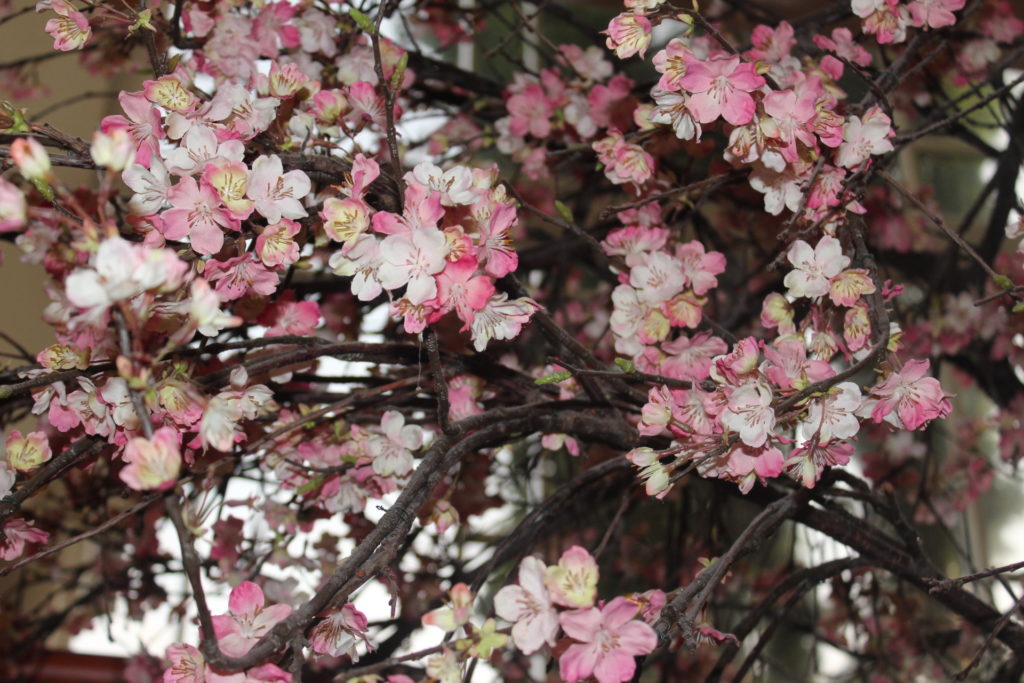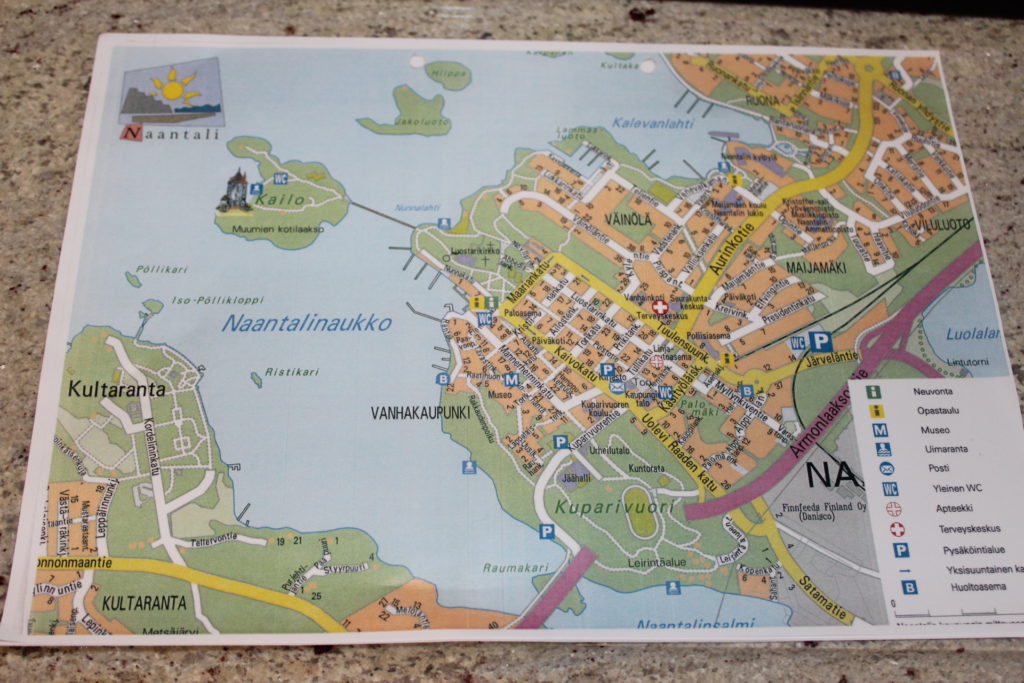 As you can see from the map, Naantali is a tiny place – everything is close. It is easy to walk from hotel to Naantali´s old town, but if you want, you can also take a little train. We chose to walk. There are very many beautiful houses in Naantali, it is a pleasure to walk. My first emotion was – we will move here! Haha.. but let me tell you… I almost always have this emotion when I travel in new beautiful places.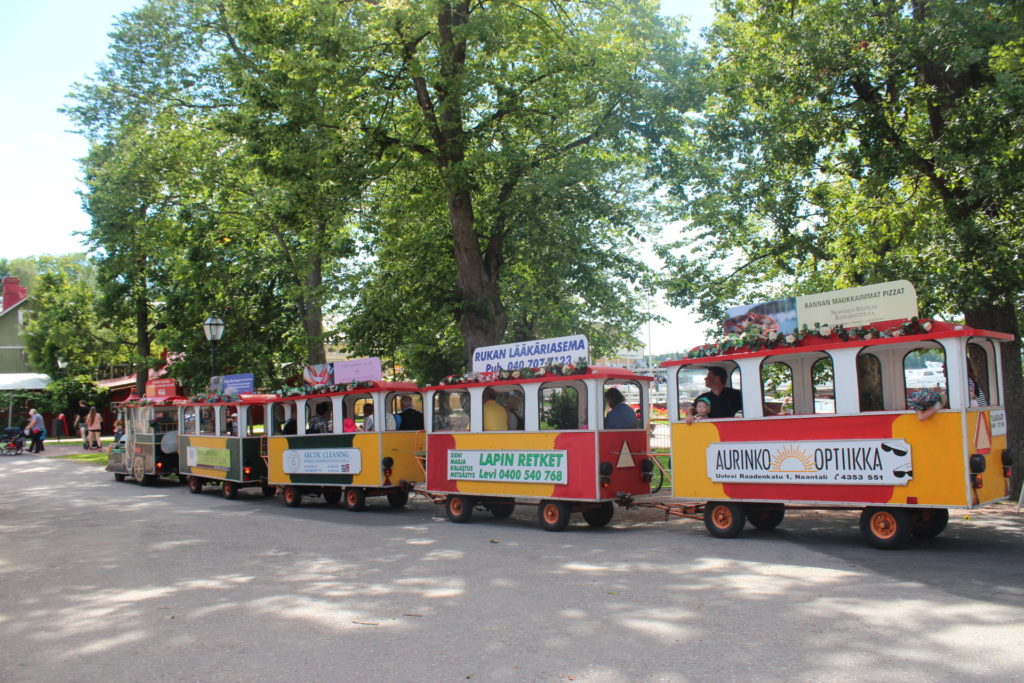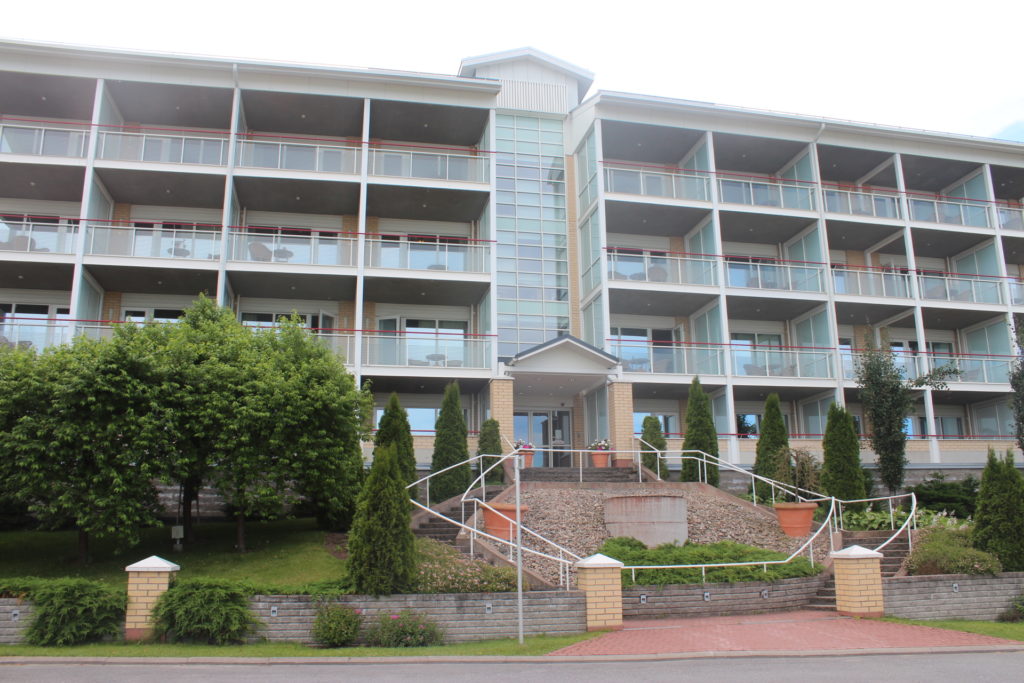 Naantali SPA second house.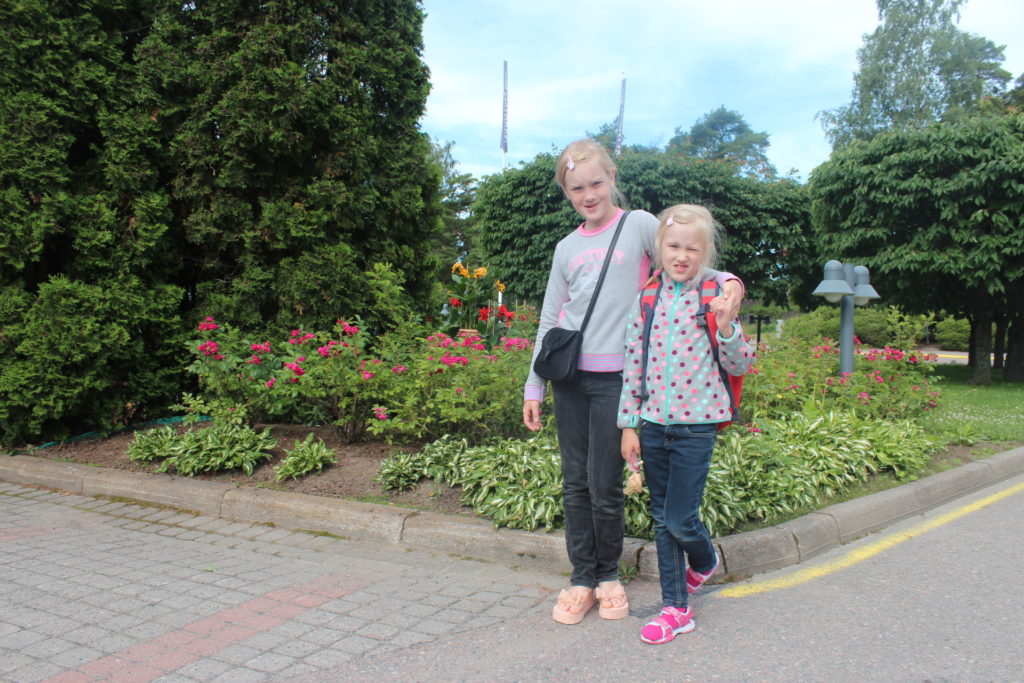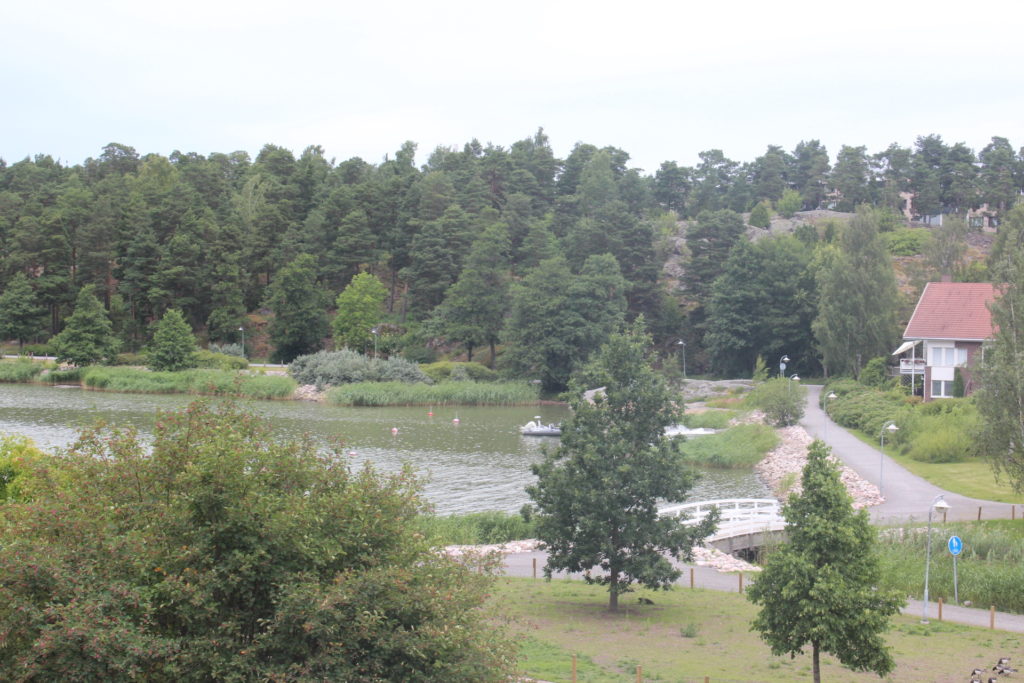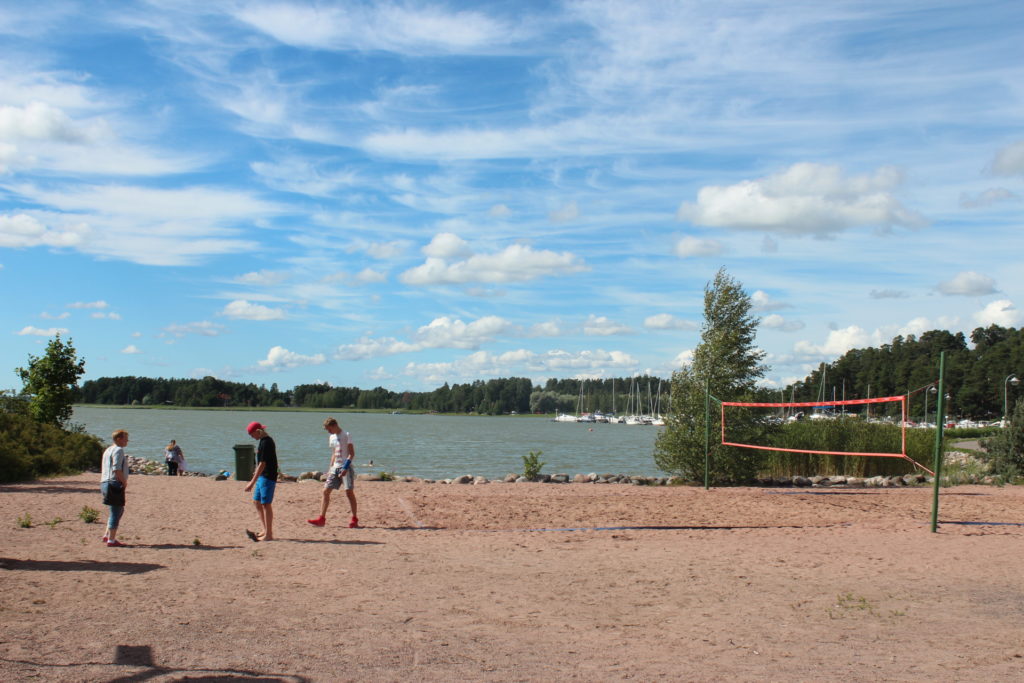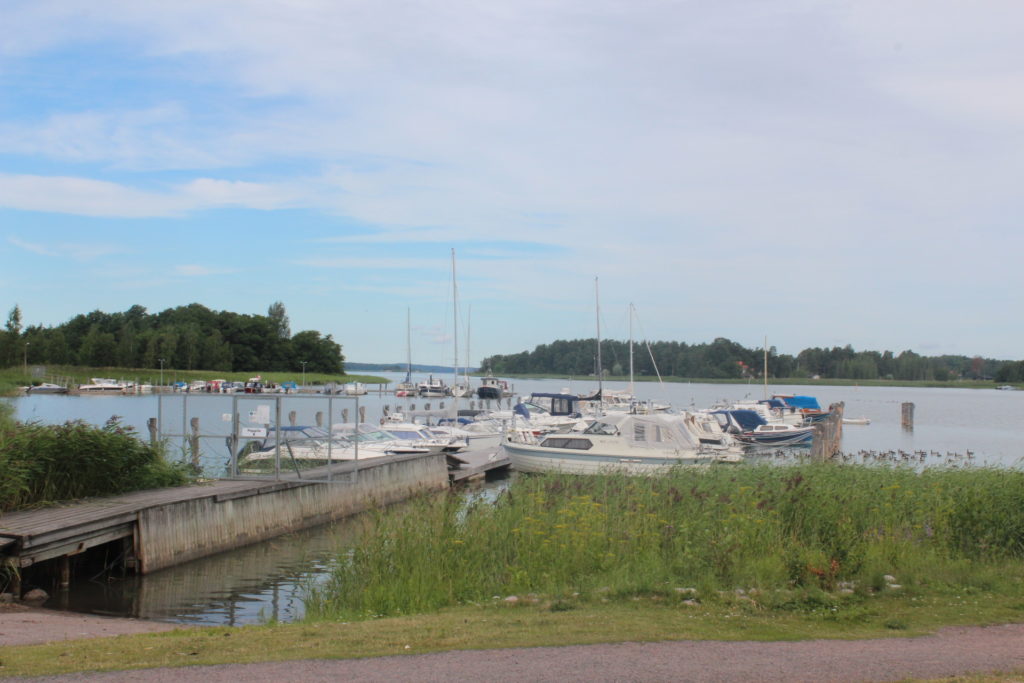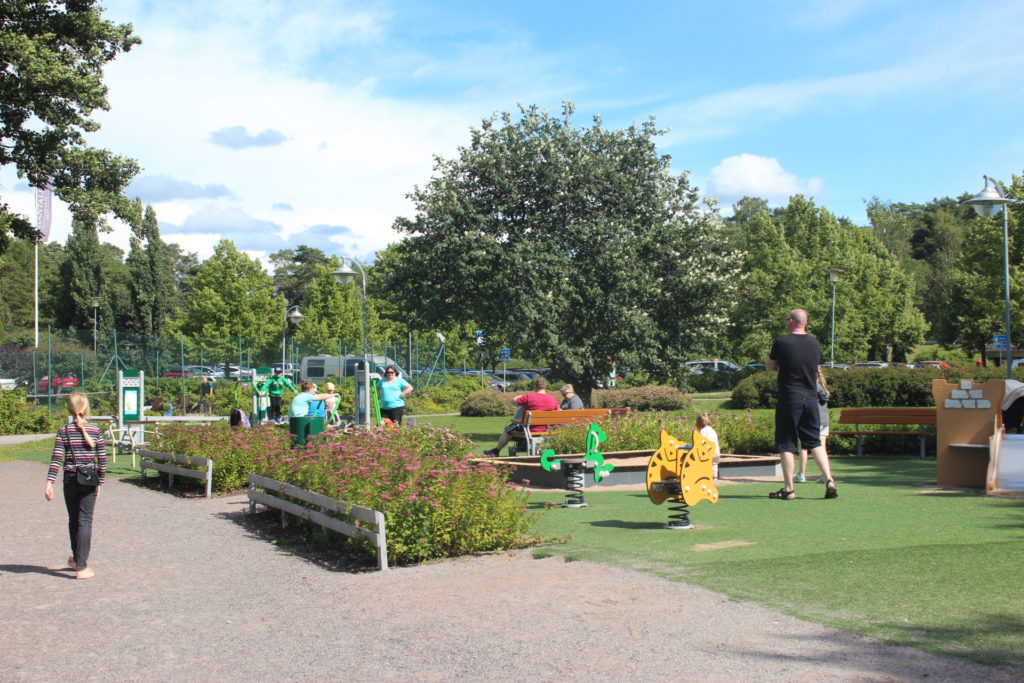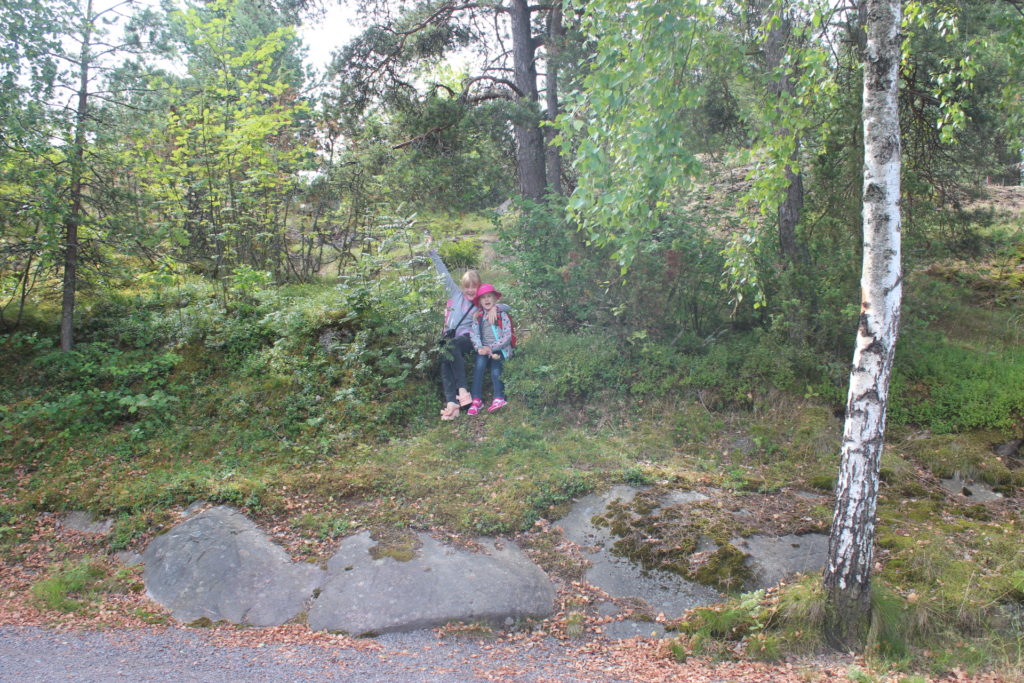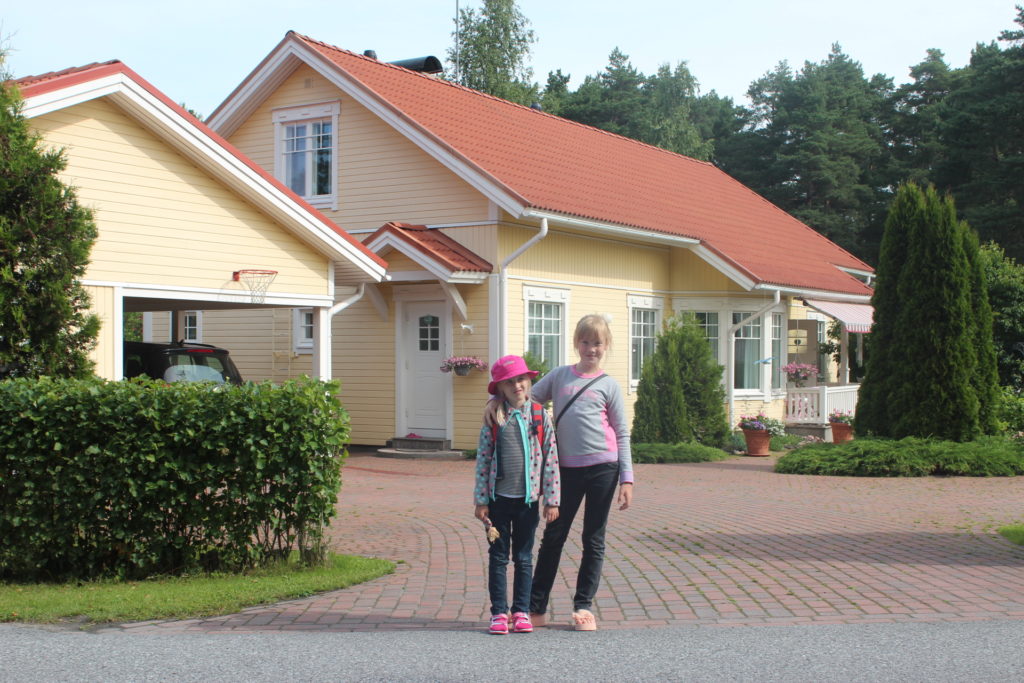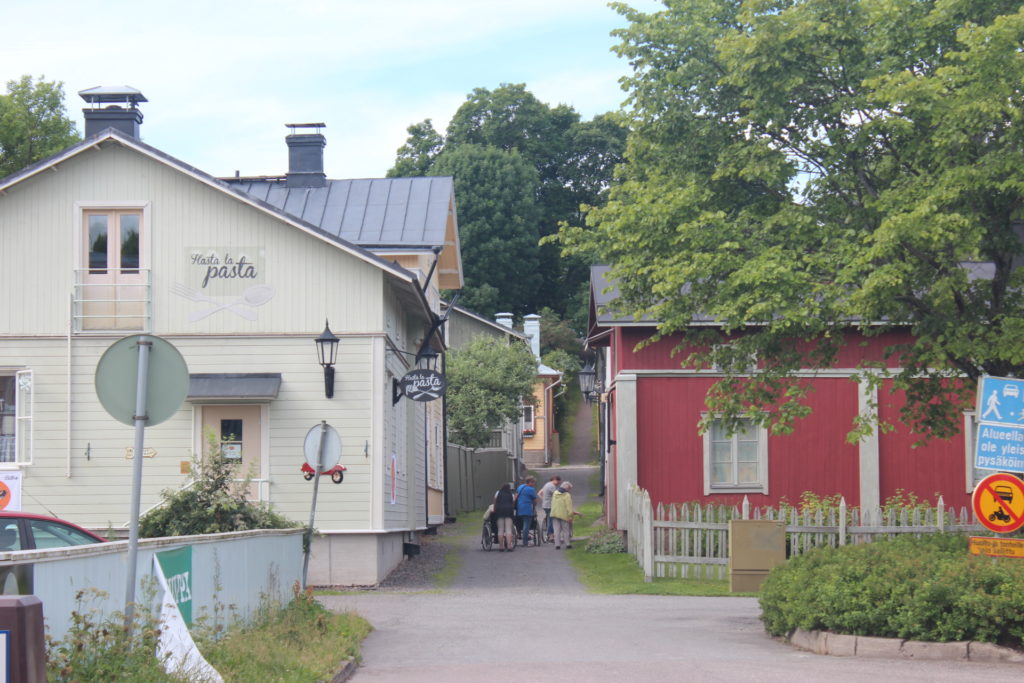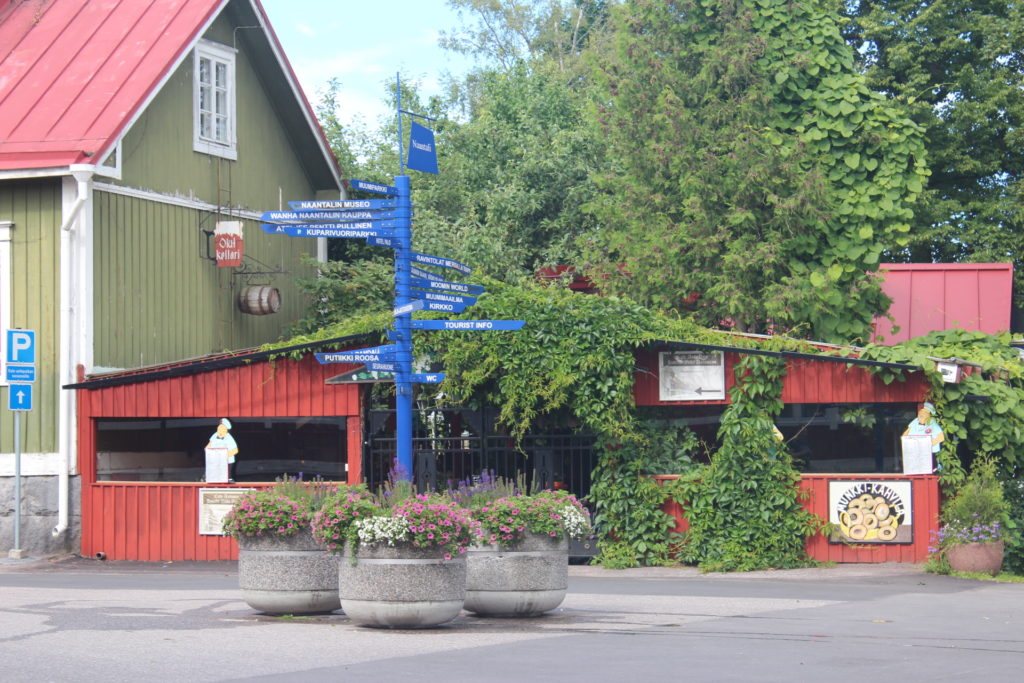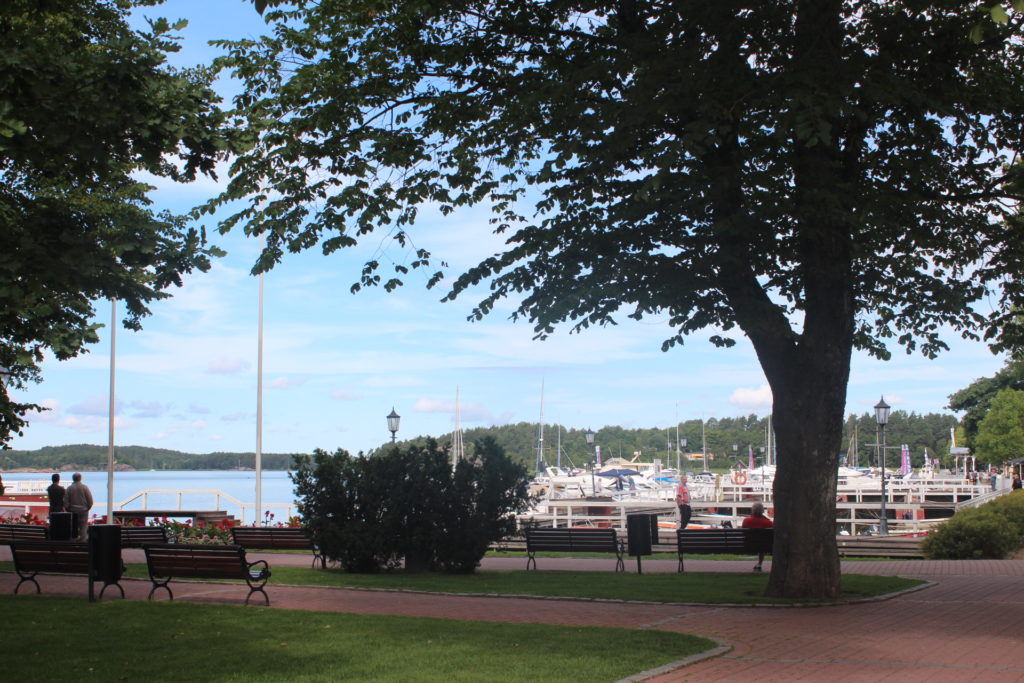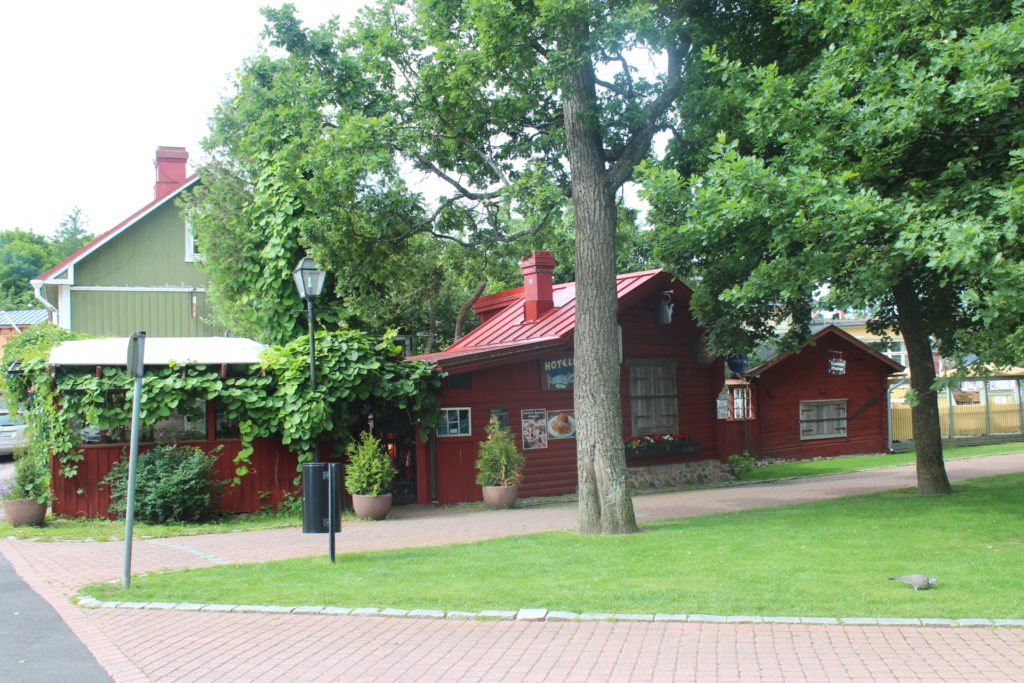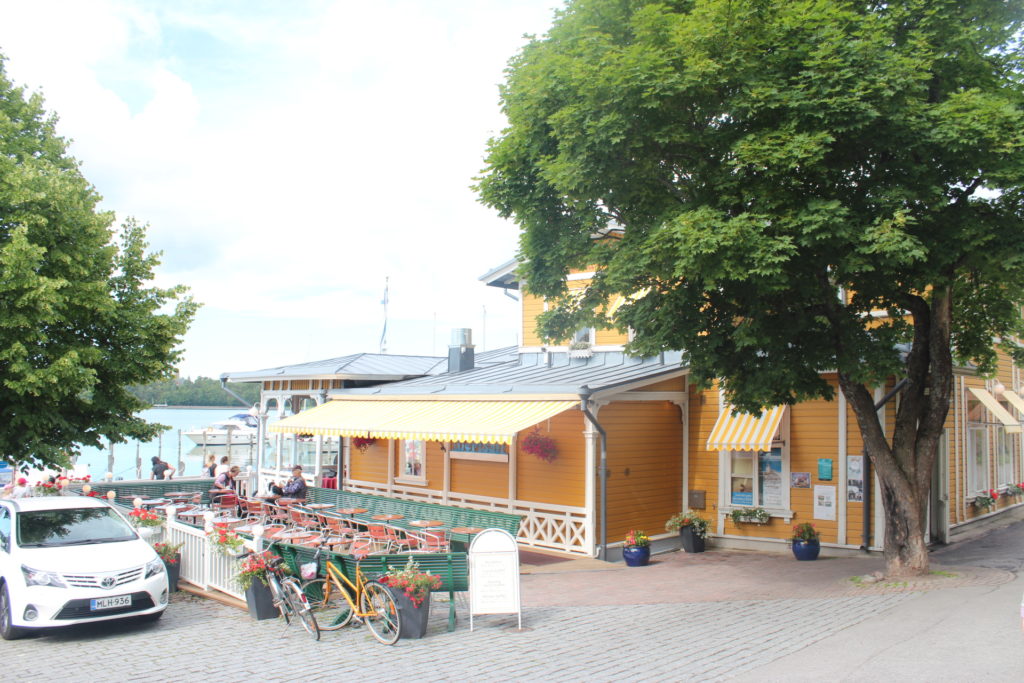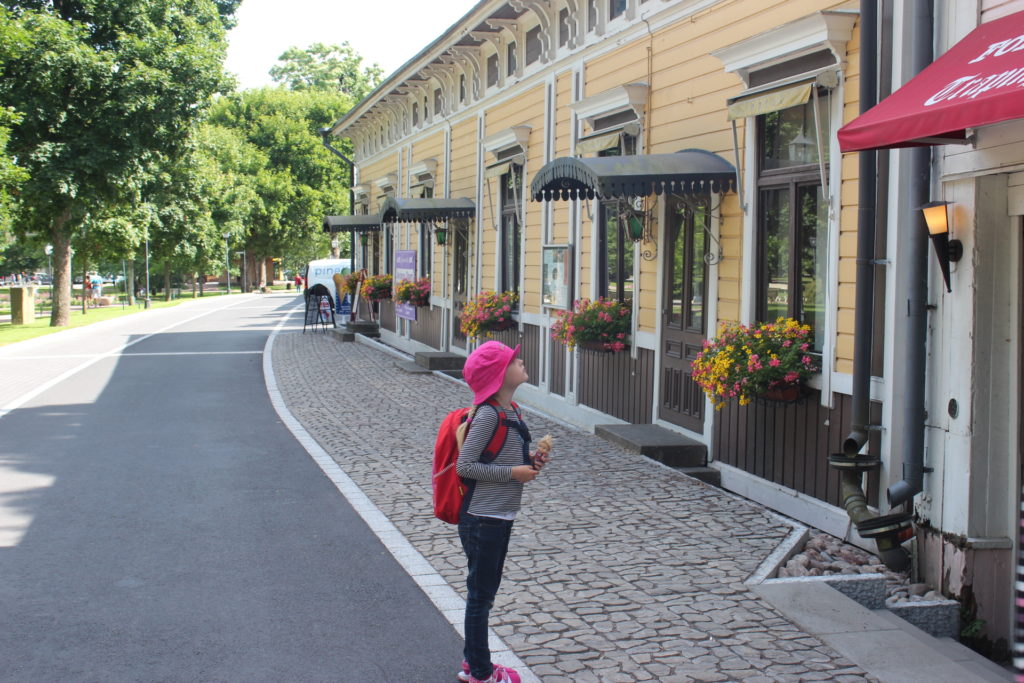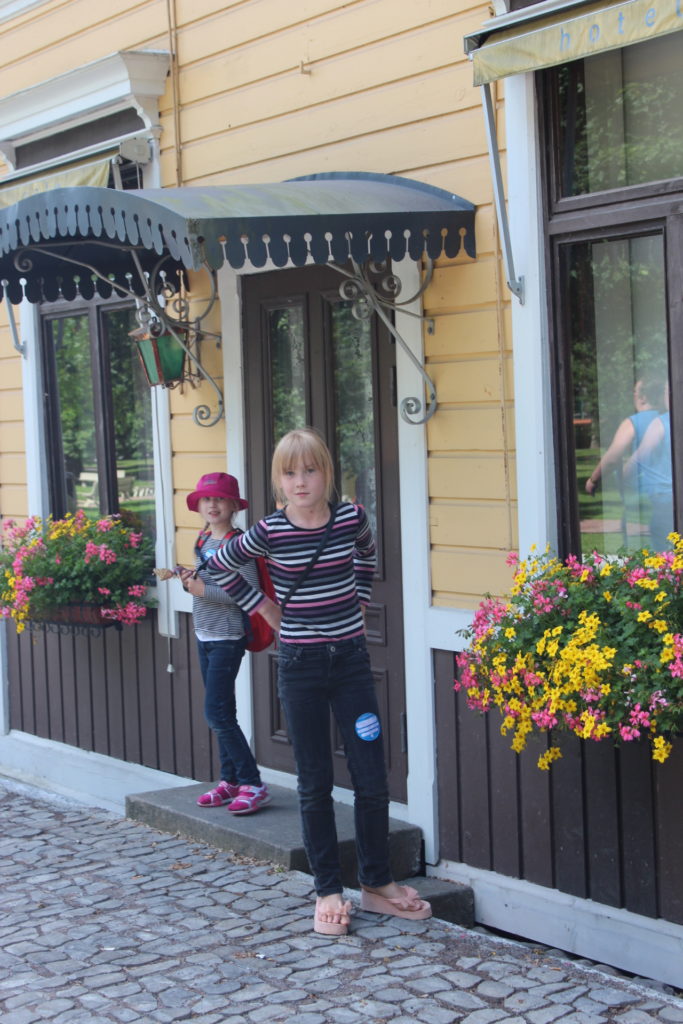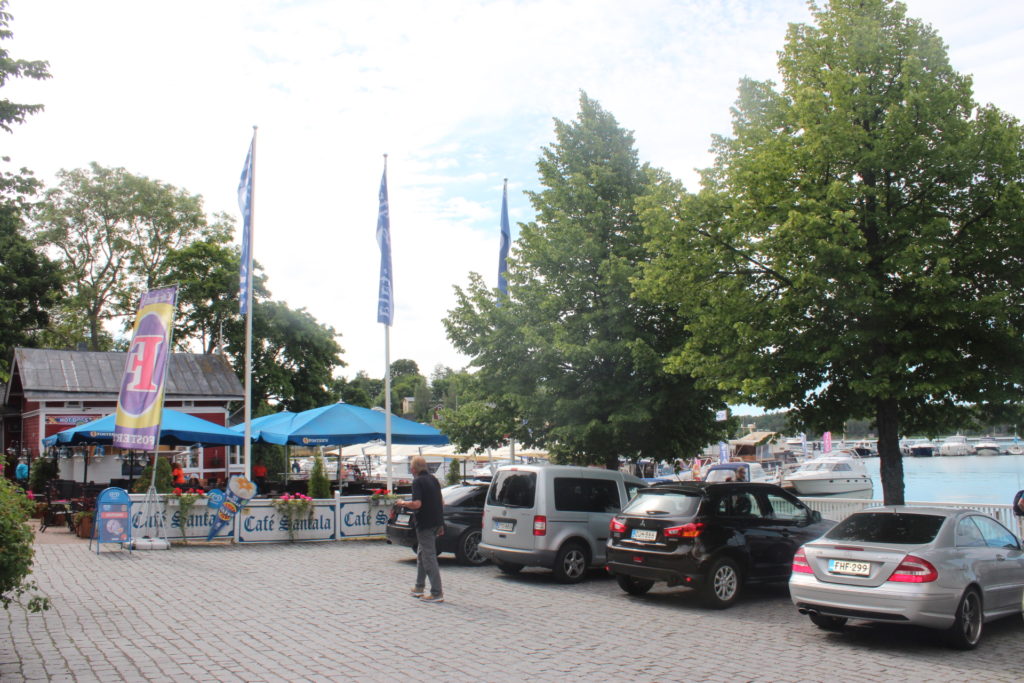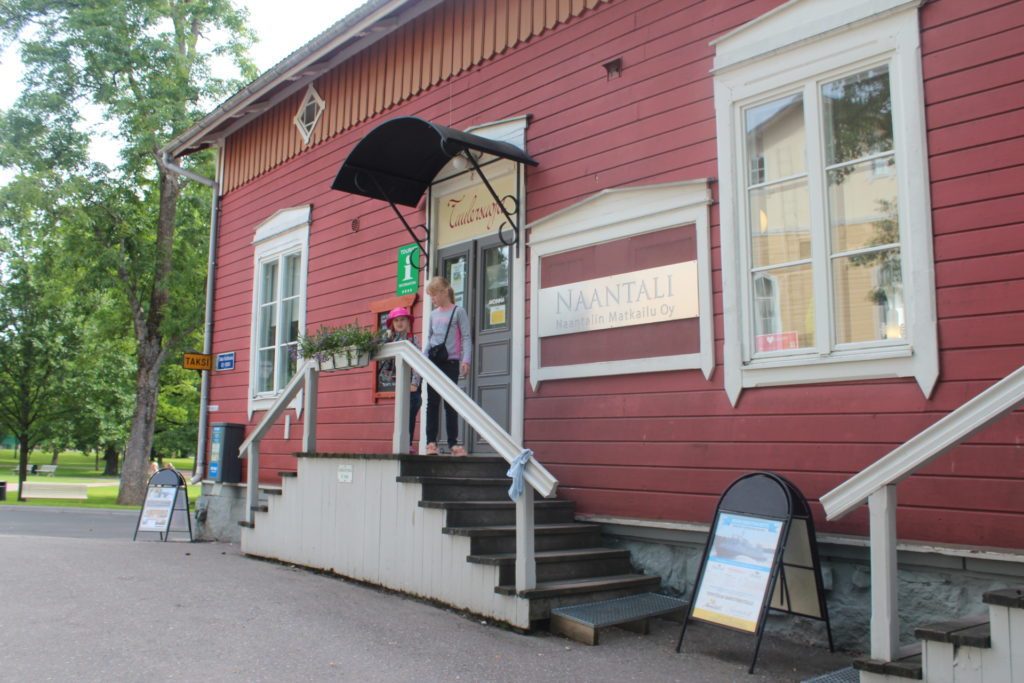 Once you are in Naantali, step through Naantalin Matkailu OY (Naantalinmatkailu.fi). It is a tourist office where you can find info about absolutely everything that takes place in Naantali. Also, there are free maps, brochures, and everything else you may need – for example, you can buy tickets to various events. Naantalin Matkailu office is located in the exact center (Kaivotori 2, 21100 Naantali) and if you want to go to Moominworld or Väski Adventure island, it will be on your way there. You can buy Moominworld, Kultaranta or Vaski tickets in advance from their office if you want to avoid the queues. By the way, you can also buy a special Finnish Tammirauma "Dark Bees"  honey from them!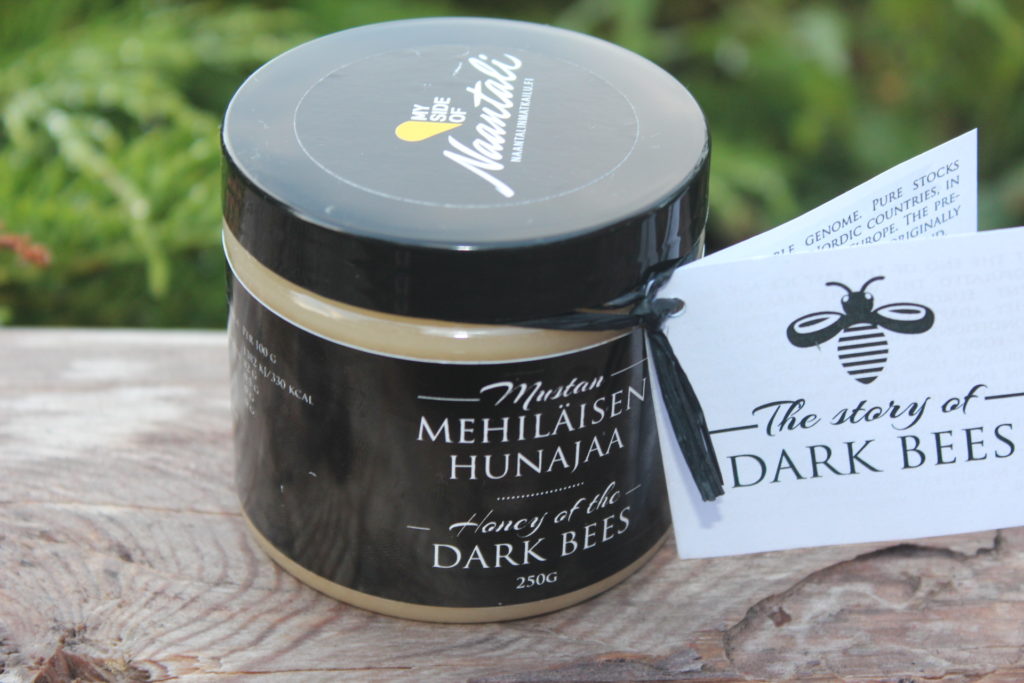 Naantali is a delightful destination for family vacation – both children and parents have plenty to do! Summer is undoubtedly the best time to visit Naantali, but I believe that there is also very beautiful in winter time  – moreover, I heard that Moomins will wake up for a week in February! 😉
xoxo,
Helena-Reet

*NordenBladet makes cooperation with Sunborn Hotels, Naantali Spa Hotel and Naantali Matakilu OY, but it does not affect my opinion and suggestions!
Photos: NordenBladet /Helena-Reet Ennet
Keywords: naantali, naantali spa, naantali spa hotel, naantali tourist info, visit naantali, where is naantali, planning car trip, planning naantali trip, planning naantali vacation, vacation in finland, luxury in naantali, all around finland, around all finland, around all finland with car, with children on a road trip around finland, with children on a road trip, around naantali, car trip in finland, with car in finland, with family in finland, with kids in finland, finland road trip, finland tourist attractions, finnish road trip, finland travel, turku, visit turku, moomin, moominmaa, moominworld, moomin world in finland, hotels in naantali, places to visit in naantali, finland tour, roadtrip suomi, naantali finland, finland trip, finland tourism, finland vacation, finland itinerary, things to do in finland, scandinavia trip, finland tour itinerary, finland train, day trips from helsinki to lapland, helsinki to rovaniemi train, driving in finland in summer, finland destinations, things to see in finland, naantali map, finland map, finland travel blog, finnish travel blogger, finnish travel bloggers, matkailu, travelblog, what to do in finland, auto finland, things to do in naantali, best places to visit in finland, finland winter, helsinki finland points of interest, finland google map, finland travel guide, naantali road trip, cities in finland, finland self drive, helsinki to naantali, finlands road trip itinerary, best time to visit finland, time in finland, visit finland, finland naantali itinerary, blogger road trip, finland fly drive holidays, best time to visit finland, scandinavian road trip itinerary, planning a trip to finland, what to see in finland, finland itinerary winter, finland travel blog, finland lakes, suggested itinerary for finland, bycar, where to go in finland, trains in finland, arctic circle finland, finland by car, finland self drive tours, travel from helsinki to turku, day trip to moominworld finland, travel finland moomin world, finland itinerary summer, scandinavia road trip, finland in december, places in finland, driving in finland winter, rovaniemi itinerary, finland guide book, finland cars, driving to finland, maps finland, road trip to väski, finland visiting places, finland driving, finnish trains, motorhome finland, helsinki to ahvenanmaa by car, how many lakes in finland, finland attractions, wheres moominworld, best places to visit in finland in winter, afinn, trips to norway sweden and finland, travel norway sweden finland, campervan finland, how to go to finland, nordic blogger, nordic bloggers, scandinavian blogger, scandinavian blogger, top scandinavian bloggers, top scandinavian travel blogger, lakeland finland, finland train map, driving in finland, best road trips in scandinavia, finland tourist destinations, where is finland on the map, finland travel advice, finland scenic routes, finland sightseeing tours, scandinavian roadtrip, finnish map, touring scandinavia by car, finland day tours, where to travel in finland, finland scenery, best cars finland, road trip finlande, how to travel to finland, driving in finland in june, finland where to go, car visit, finlandia, fly and drive finlandia, cars in finland, finland guide, finland 5 day itinerary, roadtrip scandinavia, finland road map, finland backpacking routes, go to finland, driving in rovaniemi, helsinki driving, helsinki summer itinerary, touring suomi by car, road trip through finland, auto in finland, scandinavia by car, road trip through scandinavia, finland road, travel finland on a budget, helena-reet, helena-reet ennet, estella elisheva, ivanka shoshana, models who travel, travel influencer, travel influencers, scandinavian influencers, travel article, travel writer, digital nomad, scandinavian writer, travel from finland to sweden, rent a camper finland, planning a trip to lapland, scandinavian road trip route, finland itinerary blog, lapland travel blog, helsinki to lapland train, rv finland, travel helsinki finland, travel to kultaranta finland, dr helsinki, finland sites to visit, a week in finland, roadtrip finland, finland trip blog, nordic road trip, day trip to finland, how to travel from helsinki to lapland, trip in finland, road trip around scandinavia, road trip en finlande, finland tour blog, finland tourist map, travel blog finland, travel from sweden to finland, finland free and easy, two weeks in finland, travel in finland with car, mom travel blog, is it safe to travel in finland, safe travel in finland, best places to visit in finland, nordic travel sites, scandinavian travel sites, scandinavian travel website, scandinavian travel magazine, scandinavian travel news, nordic travel news, finnish travel news, finland travel news, visiting finland in august, getting from helsinki to naantali, where to go finland, what to do in finland in october, finland tourism brochure, finnish tour, how to go to lapland from helsinki, how much is a trip to finland, road trip norway sweden finland, finland motorcycle, capital of finland map, finland travel tips, naantali travel blog, roadtrip finnland, visiting finland in november, helsinki finland travel guide, a trip to finland, day trips in finland, travelling around finland, 4 days in finland, 5 days in finland, finnland roadtrip, rovaniemi finland things to do, norway sweden finland road trip, suomi road trip, road trip suomi, finland offroad tour, things to do in finland in october, finlan travel, 10 days in finland, is it safe to travel to finland, travel finland blog, how to go lapland from helsinki, when to go to finland, one week in finland, finland travel map, finland in 7 days, train helsinki to levi, byer i finnland, why travel to finland, winter driving in finland, suomi roadtrip, finnish roads, finland when to go, best road trips in scandinavia, getting to lapland from helsinki, finland road conditions, helsinki road, scandinavia driving tours, road trip finland, finland road trip itinerary, road trip in finland, finland round trip, finland children trip, finland moomin trip, a road trip, finland road cameras, visiting finland with kids, in finland with children
---
---
Advertisement: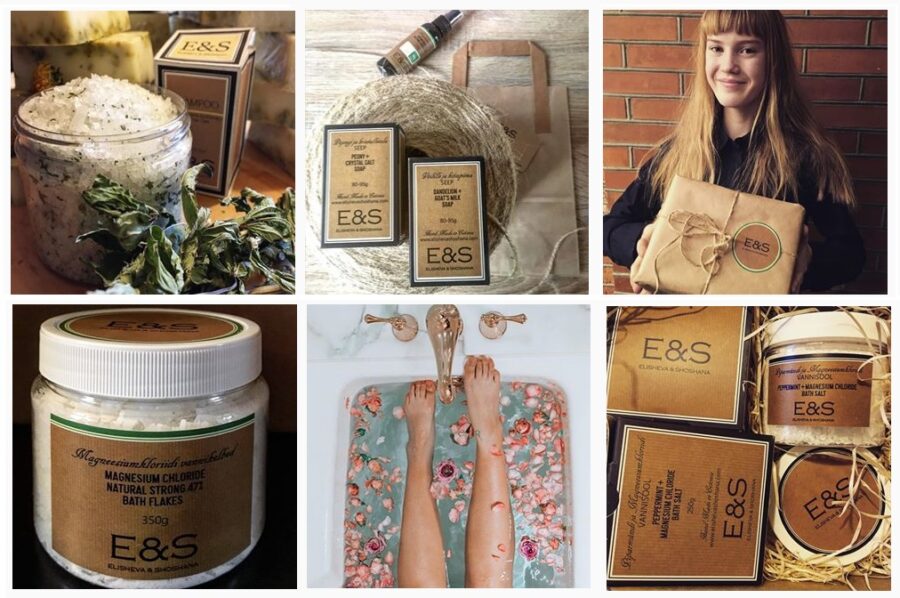 High quality & nature friendly luxury cosmetics from Scandinavia - ElishevaShoshana.com