Helena-Reet: A big trip to Finland coming up next week! Searching for extremeness and ultimate luxury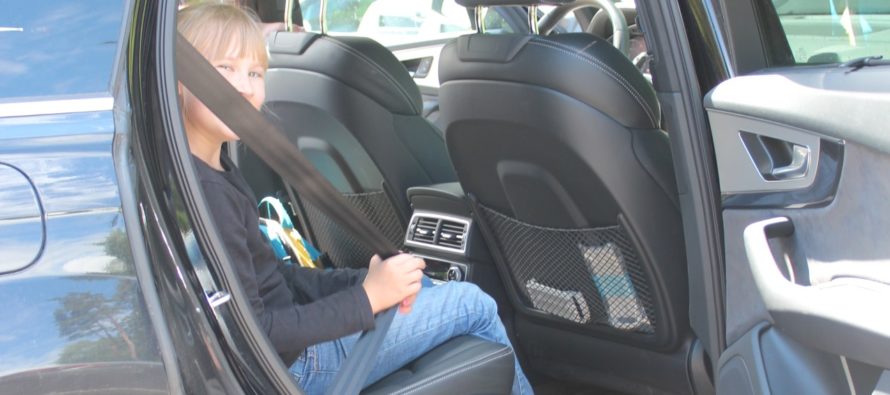 NordenBladet – Already next week, on the 20th of October, I will start an extraordinary trip with my kids. We are going on a trip that dares to undertake very few experienced grownup travelers. Namely, I practically have a plan to take the way around Finland by car, while myself being the only driver and my two companions will be my daughters (12-year-old Estella Elisheva and 10-year-old Ivanka Shoshana).
Ivanka Shoshana is autistic – according to the papers with a profound disability. Uh, it sounds awful, because she is actually a very smart and lovely girl, but still travelling with her is something way different from travelling with a normal child. However, on this point I have never "given her mercy" – she had gone along with all my extremes, I take my kids everywhere and I can say that the progress compared to many other children with the same diagnosis is amazing. Of course, it depends on the child, but the environment and direction (by setting an example) also have a high impact. Ivanka is in form four subsistence learning class. I am convinced that thanks to the teachers' and specialists' (and my) efforts her development has been so rapid that maybe she could even enter the first grade in a normal school, though in a small class and keep up with other students, in other words, to go through the simplified curriculum. In the big picture, it does not matter if she is in the first or the fourth grade, the outcome is more important.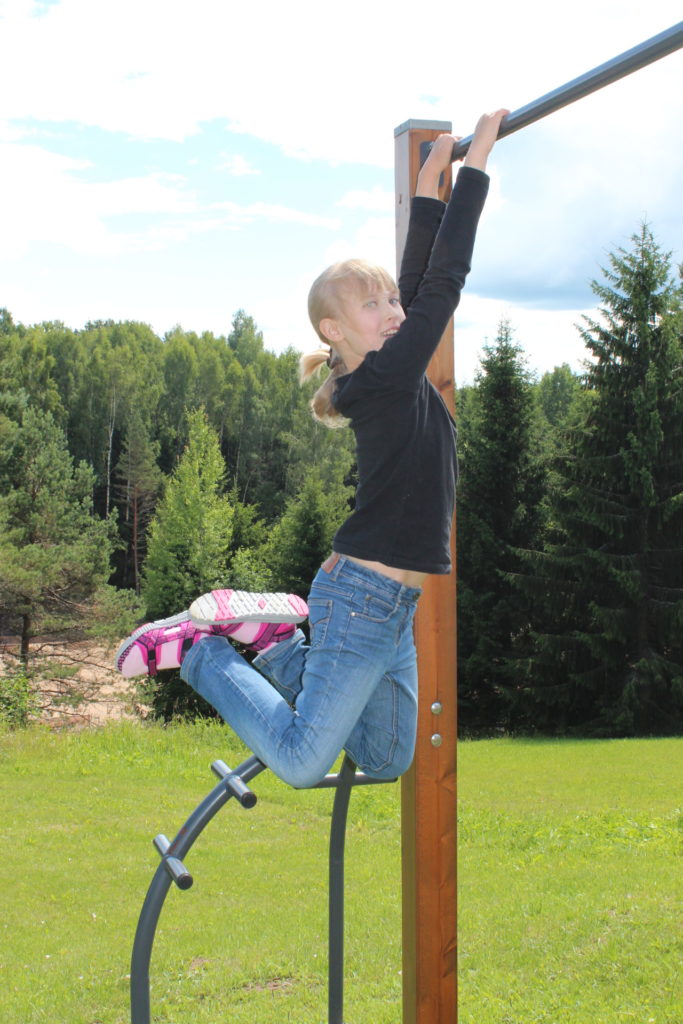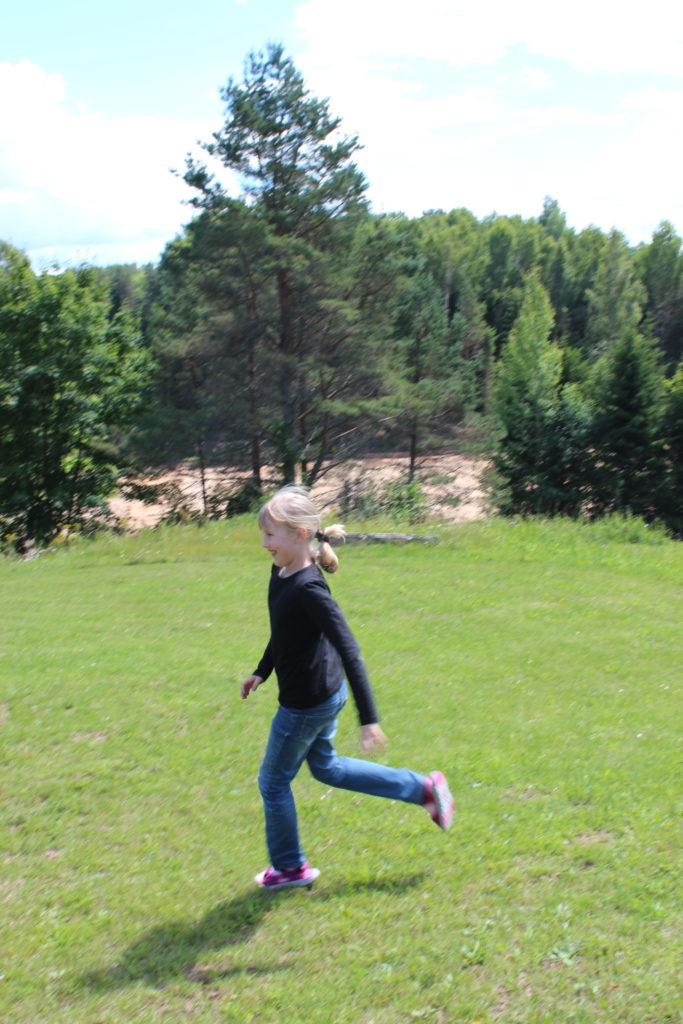 2x Ivanka Shoshana
There is about a week until our trip and our travel anxiety is growing. As I have just got started with the cosmetics brand named Elisheva & Shoshana (it is a part of E&S brand that I created for my daughters several years ago aiming to do something altogether), I have had less time than usual to pre-prepare our trip. I hope to get many experiences – we would like to see as many sights as possible, the ones that are so to say in "uncomfortable", out-of-the-way places, that people usually do not visit. I will leave out Kuusamo from my initial trip route and I will replace it with the following trajectory: Kivitaipale, Narkaus, Portimo, Tolja, Ranua, Kuha, Asmunti, Pudasjärvi, Hirvaskoski, Ervasti, Auho, Puolanka, Leipivaara, Paljakka, Ristijärvi, Paltamo, Jormua and Kajaani. Tomorrow I will continue my research… Old towns and city centers are fascinating and we will visit them for sure, but the places that so to say an ordinary tourist does not see on a daily basis are also very interesting – I have always liked to experience and reflect something that all the newspapers/blogs do not write about and that all the tourism websites do not promote. Something unique, something special – something that one cannot experience every day. The experiences – even a special tree, landscape… or a local resident or his/her undertaking. I would like to fit some extreme luxury into our trip as well – something royal, almost lavish and pleasing to one's eye or senses. If you think that it is easy to find such pearls, you are wrong. Type in "Luxury in Finland", "Luxury in Lapland", "Luxury in Tampere", "Luxury in Rovaniemi", "Luxury in Kuopio" or some other similar search phrase into Google… Google does not offer anything useful besides some a bit more expensive hotels, that actually do not provide the luxury I am thinking of at the moment. However, there is enough such luxury in Finland that seven-star hotels decorated with gold and ornaments, crowded with handmaids do not offer – surrounding virgin forests, clean and untouched nature, beautiful lakes, northern lights and a lot of genuine and ancient culture. Nature is definitely the luxury of Finland; it is actually the greatest value of all Nordic countries. I wish people could appreciate it more! My experience says that you get the greatest luxury if you can imagine up unto yourself exactly what you expect from your trip and just order it. It is possible to buy and book everything, even the things you do not have on the "programme". You need some fantasy, this is what people usually lack of. It is the most difficult to come to a conclusion what you want. Heh…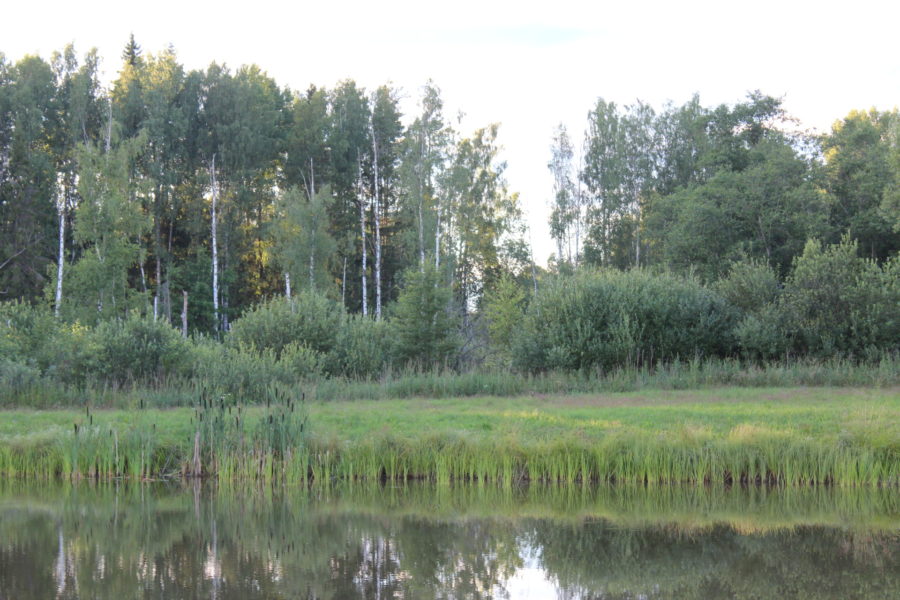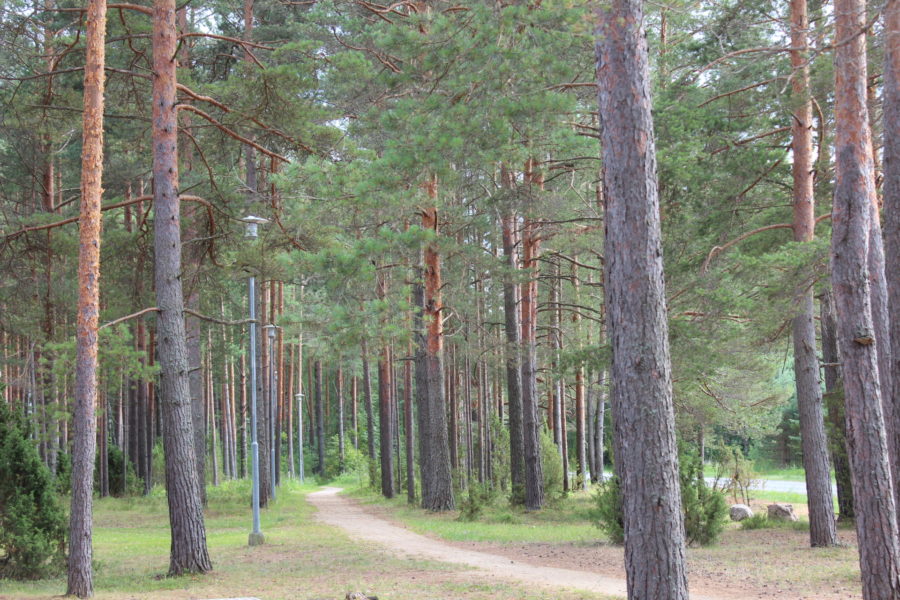 Please, send me some hints, if you have any good suggestions what we should visit during our trip! The biggest stopping points are Tampere, Vaasa, Oulu, Levi, Rovaniemi, Kajaani, Kuopio and Jyväskylä. Do not be afraid to come up with your ideas – I am interested in EVERYTHING THAT IS EXCITING, really!
Right now, I will start reading the book named "Lotte from Gadgetville" by Andrus Kivirähk to Ivanka. Have a nice evening!
Keywords: planning car trip, planning finland trip, planning finland vacation, vacation in finland, Kivitaipale, Narkaus, Portimo, Tolja, Ranua, Kuha, Asmunti, Pudasjärvi, Hirvaskoski, Ervasti, Auho, Puolanka, Leipivaara, Paljakka, Ristijärvi, Paltamo, Jormua, Kajaani, luxury in finland, all around finland, around all finland, around all finland with car, Tampere, Vaasa, Oulu, Levi, Rovaniemi, Kajaani, Kuopio, Jyväskylä, with children on a road trip around finland, with children on a road trip, around finland, car trip in finland, with car in finland, with family in finland, with kids in finland, finland road trip, finland tourist attractions, finnish road trip, finland travel, rovaniemi northern lights, visit lapland, places to visit in finland, lapland finland christmas, europe road trip, finland tour, roadtrip suomi, lapland finland, finland trip, finland tourism, finland vacation, finland itinerary, things to do in finland, scandinavia trip, finland tour itinerary, finland train, day trips from helsinki to lapland, helsinki to rovaniemi train, driving in finland in winter, finland destinations, things to see in finland, lapland map, finland map, finland travel blog, finnish travel blogger, finnish travel bloggers, travelblog, what to do in finland, auto finland, things to do in lapland, ice hotel rovaniemi, best places to visit in finland, finland winter, helsinki finland points of interest, norwegian finland, finland, norway sweden finland vacation, things to do in rovaniemi, lapland norway, trip to sweden, road trip north finland, helsinki winter, finland google map, things to do in helsinki in winter, finland winter itinerary, driving in helsinki, cars tour, finland travel itinerary, day trips from helsinki in winter, scandinavian road trip, around finland road trip, lapland tours from helsinki, visit lapland finland, finland travel guide, lapland road trip, cities in finland, visit finland in winter, finland self drive, helsinki to lapland, finlands road trip itinerary, best time to visit finland for northern lights, time in finland, visit finland, finland lapland itinerary, blogger road trip, northern lights helsinki, what to do in rovaniemi, finland fly drive holidays, best time to visit finland, scandinavian road trip itinerary, planning a trip to finland, what to see in finland, finland itinerary winter, finland travel blog, finland lakes, suggested itinerary for finland, bycar, norway sweden finland itinerary, things to do in finland in winter, where to go in finland, trains in finland, arctic circle finland, finland lapland tour, finland by car, finland self drive tours, travel from helsinki to lapland, day trip to lapland finland, travel finland northern lights, norway sweden finland trip, touring finland, travel to finland northern lights, where to go in finland in winter, finland itinerary summer, scandinavia road trip, finland in december, places in finland, driving in finland winter, rovaniemi itinerary, finland guide book, finland cars, driving to finland, maps finland, road trip to lapland, finland sweden norway trip, finland visiting places, sweden norway finland trip, winter driving finland, finland driving, finnish trains, places to visit in finland in winter, motorhome finland, helsinki to rovaniemi by car, sweden road trip, how many lakes in finland, finland attractions, wheres lapland, best places to visit in finland in winter, afinn, trips to norway sweden and finland, travel norway sweden finland, campervan finland, how to go to finland, nordic blogger, nordic bloggers, scandinavian blogger, scandinavian blogger, top scandinavian bloggers, top scandinavian travel blogger, lakeland finland, finland train map, arctic circle rovaniemi, driving in finland, best road trips in scandinavia, finland tourist destinations, where is finland on the map, finland travel advice, finland scenic routes, finland sightseeing tours, scandinavian roadtrip, finnish map, trips to finland winter, touring scandinavia by car, finland day tours, where to travel in finland, finland scenery, best cars finland, road trip finlande, how to travel to finland, driving in finland in december, finland where to go, car visit, finlandia, fly and drive finlandia, cars in finland, finland guide, finland 5 day itinerary, roadtrip scandinavia, finland road map, finland backpacking routes, go to finland, driving in rovaniemi, helsinki driving, helsinki winter itinerary, touring sweden by car, road trip through finland, auto in finland, scandinavia by car, road trip through scandinavia, finland road, travel finland on a budget, helena-reet, helena-reet ennet, estella elisheva, ivanka shoshana, models who travel, travel influencer, travel influencers, scandinavian influencers, travel article, travel writer, digital nomad, scandinavian writer, travel from finland to sweden, rent a camper finland, planning a trip to lapland, scandinavian road trip route, finland itinerary blog, lapland travel blog, helsinki to lapland train, rv finland, travel helsinki finland, travel to lapland finland, dr helsinki, finland sites to visit, a week in finland, roadtrip finland, finland trip blog, nordic road trip, day trip to finland, how to travel from helsinki to lapland, trip in finland, road trip around scandinavia, road trip en finlande, finland tour blog, finland tourist map, travel blog finland, travel from sweden to finland, finland free and easy, two weeks in finland, 2 weeks in finland, travel in finland with car, mom travel blog, is it safe to travel in finland, safe travel in finland, best places to visit in finland, nordic travel sites, scandinavian travel sites, scandinavian travel website, scandinavian travel magazine, scandinavian travel news, nordic travel news, finnish travel news, finland travel news, visiting finland in november, finland snow driving, getting from helsinki to lapland, where to go finland, what to do in finland in october, finland tourism brochure, finnish tour, how to go to lapland from helsinki, how much is a trip to finland, road trip norway sweden finland, finland motorcycle, capital of finland map, finland travel tips, road trip denmark sweden norway finland, rovaniemi travel blog, roadtrip finnland, visiting finland in november, helsinki finland travel guide, a trip to finland, day trips in finland, travelling around finland, 4 days in finland, 5 days in finland, finnland roadtrip, rovaniemi finland things to do, norway sweden finland road trip, suomi road trip, road trip suomi, finland offroad tour, things to do in finland in october, finlan travel, 10 days in finland, is it safe to travel to finland, travel finland blog, how to go lapland from helsinki, when to go to finland, one week in finland, finland travel map, finland in 7 days, e75 finland, how far is helsinki from lapland, drive from helsinki to rovaniemi, visiting finland in november, train helsinki to levi, byer i finnland, why travel to finland, winter driving in finland, suomi roadtrip, finnish roads, finland when to go, best road trips in scandinavia, getting to lapland from helsinki, finland road conditions, helsinki road, scandinavia driving tours, road trip finland, finland road trip itinerary, road trip in finland, finland round trip, finland santa trip, finland igloo trip, a road trip, finland road cameras, visiting finland with kids, in finland with children
---
---
Advertisement: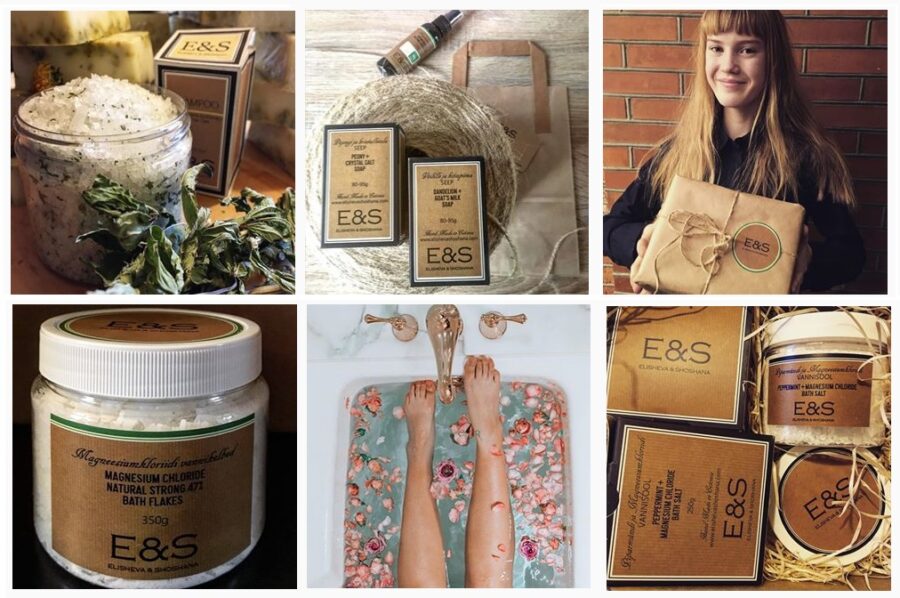 High quality & nature friendly luxury cosmetics from Scandinavia - ElishevaShoshana.com