Helena-Reet: With children on a road trip around Finland – DONE! (VOL1: Tallinn-Helsinki-Nurmijärvi-Riihimäki-Hämeenlinna-Tampere) + PHOTOS!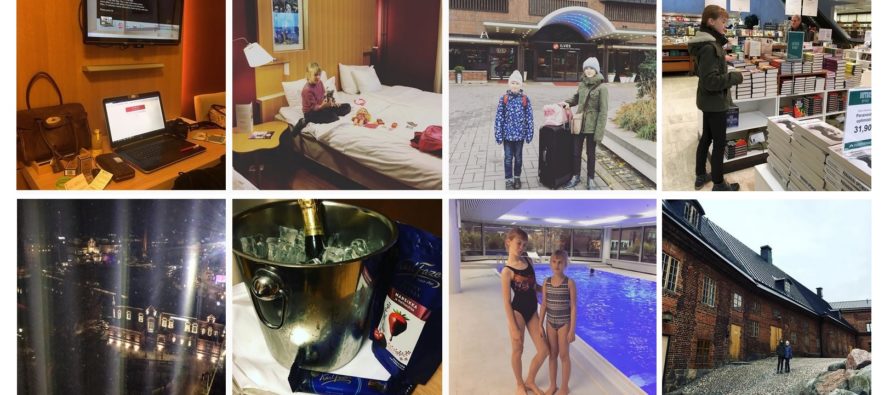 NordenBladet – I can say nothing but WOW! I am surprised myself that I undertook this "crazy" thing and carried out a tour of 12 days with children around almost all of Finland. The entire journey was even cooler than I could imagine. We witnessed and experienced so much that it is tricky to describe all of it at once. I could start a similar or even lengthier road trip this moment – and the same I can say about both my children. All the three of us are entirely superbly thrilled about the trip! It is so cool to be travelling with them, finding out new and exciting traits about their characters, listening to their ideas and plans for which the everyday schoolday, the extracurricular activities, the workday doesn't usually leave that much space.
We started off on 20 October in the early morning. Viking XPRS departed at 07.00 from Tallinn and arrived at 09.30 in Helsinki. I bought two-way boat tickets already in August, the moment I stumbled upon the idea of travelling and also I thought that buying them early would entail a discount. I paid 157 EUR (tickets to and fro, vehicle, three passengers and a cabin), yet soon enough it turned out that the trip would be longer than initially planned and also that the tickets would be less expensive a week before the departure. So I annulled the previous tickets (I always purchase the 6 EUR insurance that enables me to cancel and/or change the tickets). I bought new tickets, this time one way tickets, so that the return wouldn't be "an obligation". A4 Seaside Standard cabin + car + 3 people, the sum total was 65 EUR. I always travel in a cabin since 2h30min aimlessly wandering in the boat would be very tiring for me and it seems a waste of time. The cabin gives you some privacy, is peaceful and adds the possibility to extend the morning sleep or also take a look into the subject of work.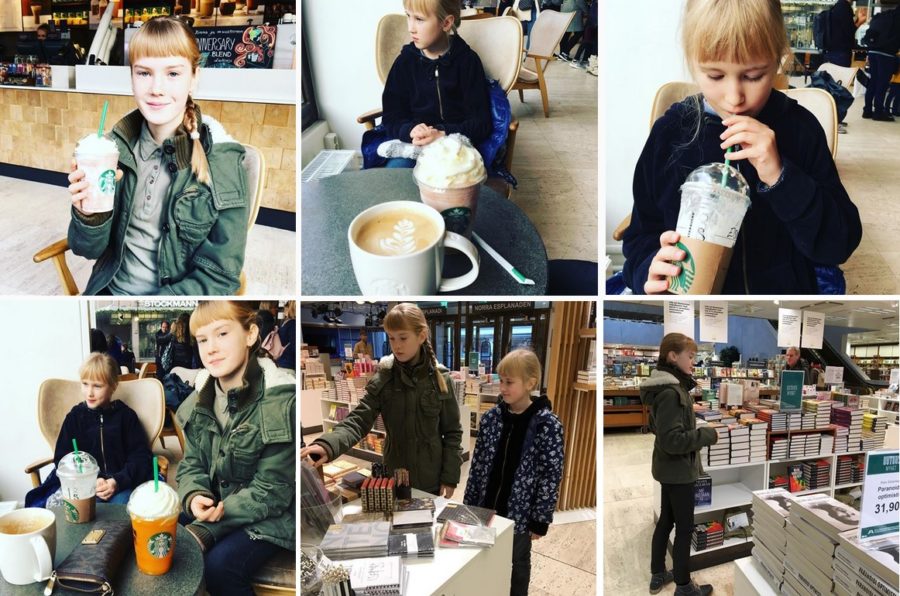 At 09.30 we were in Helsinki in the harbor located at Katajanokanlaituri 8 and as the children wished we headed in the first place to Starbucks (Esplanadi 39, 00100 Helsinki) – when you exit the harbor and drive to Pohjoisesplanaadi Academic Bookstore (Akateeminen kirjakauppa) then it is in the same building. We ordered Grande Latte (5.10), Grande Strawberry Cream Frappuchino with whipped cream (5.50) and Grande Mango Frappuchino also with whipped cream (5.80).
Then I switched on my Garmin GPS. As I have a very old model then I prayed that it wouldn't let us down during the travel, and we headed towards Nurmijärvi. (HERE you can read more about Klaukkala village and Nurmijärvi). We drove around in Nurmijärvi, and by the way we also visited Aleksis Kivi's birthplace and memorial. Riipilä, Reuna, Klaukkala, Luhtajoki, Palojoki, Alhonniittu, Karhunkorpi, Raala, Jäniksenlinna, Nukari, Suomies, etc… all sweet small countryside places. The more up north, the more there are forests, the more meadows, and privacy.
Further on we drove through Hyvinkää and stopped in Riihimäki as we wished to pop into FLOW Kosmetiikka factory-store to see how the making of nature friendly soap is done in Finland. We had a box of "Elisheva & Shoshana" handmade luxury soaps in the car with us and I thought since we were already the neighbourhood then why not say hi to "colleagues" and find out more about their soap assortment. Unfortunately they were exactly on the same day away at a fair.
In Riihimäki we also decided to dine – for the great joy of the children in Hesburger. We ordered double cheese burger menu (Kerrosateria) 7.90, Megaburger 6.90, Cheese burger 2.60 and large French fries 2.70.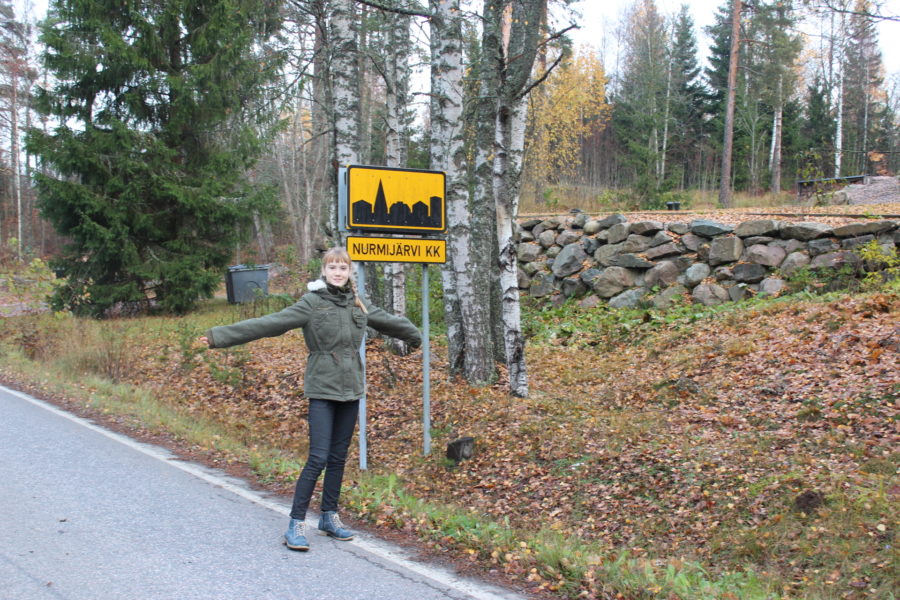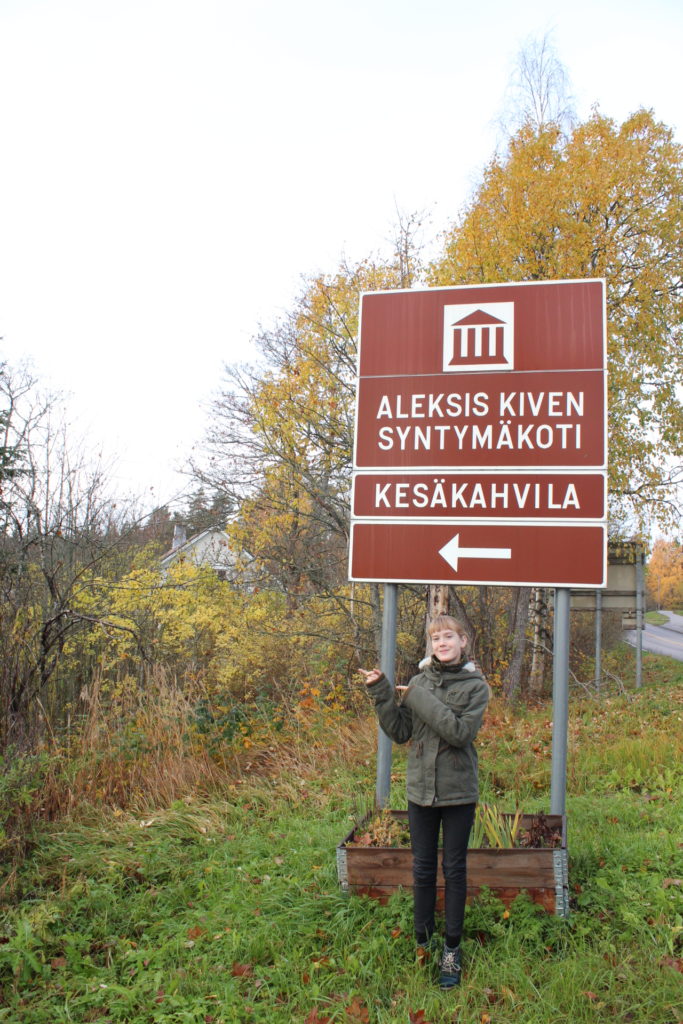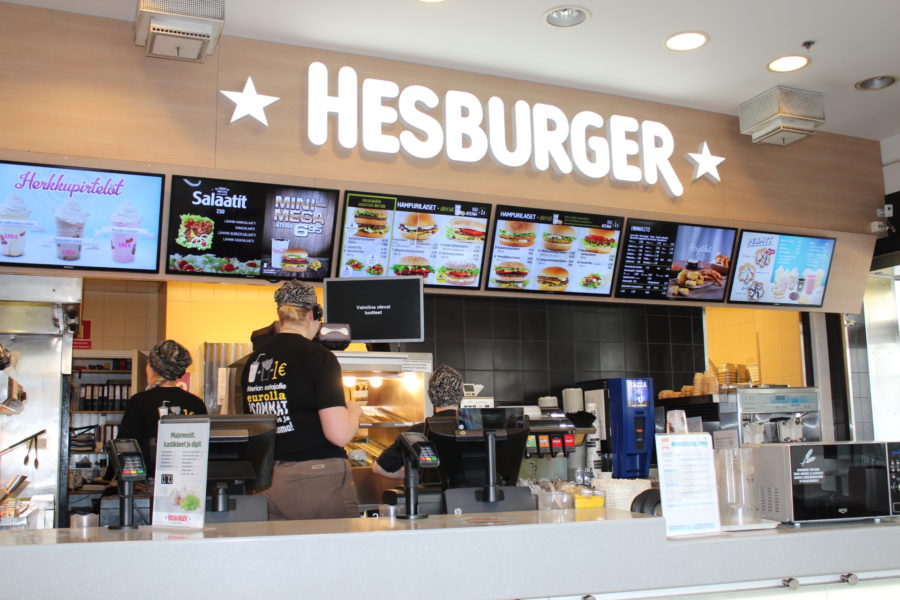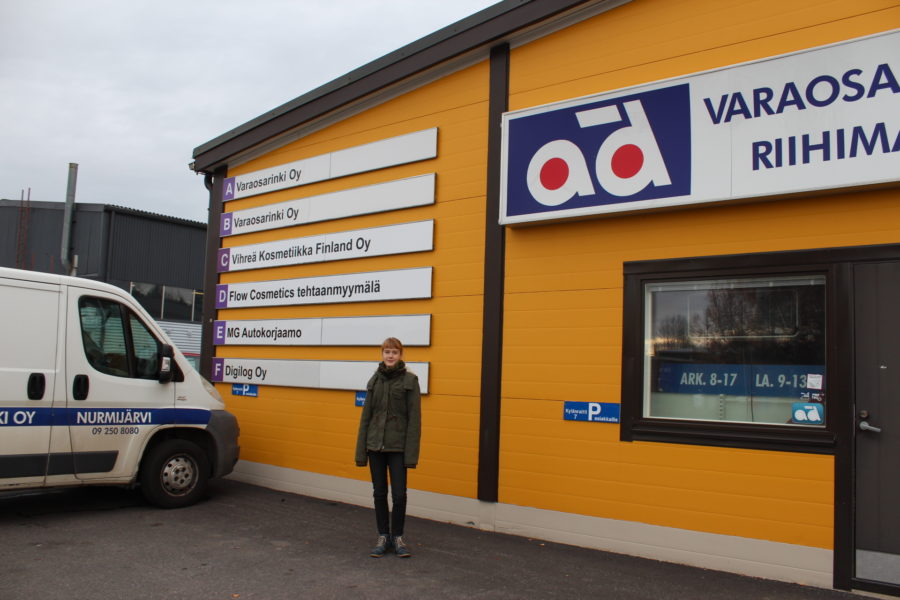 All full, our tiny car turned towards Hämeenlinna. We decided to visit Häme stronghold (Kustaa III:n katu 6, 13100 Hämeenlinna) on the banks of Vanajavesi lake, dating back to the Middle Ages, that is functioning now as a museum. Hämeenlinna is the oldest town is Finland's mainland and until the 19th century among the most important towns in Finland. Hämeenlinna is the place where, provided a broader time schedule, one might spend days. The best known sightseeings in Hämeenlinna besides the Häme stronghold are the stronghold's cannon museum, prison museum and Hämeenlinna art museum. By the way, this is also where the world renown composer Jean Sibelius was born and lived until the age of 20 – also the composer's birthplace is open for tourists (Hallituskatu 11).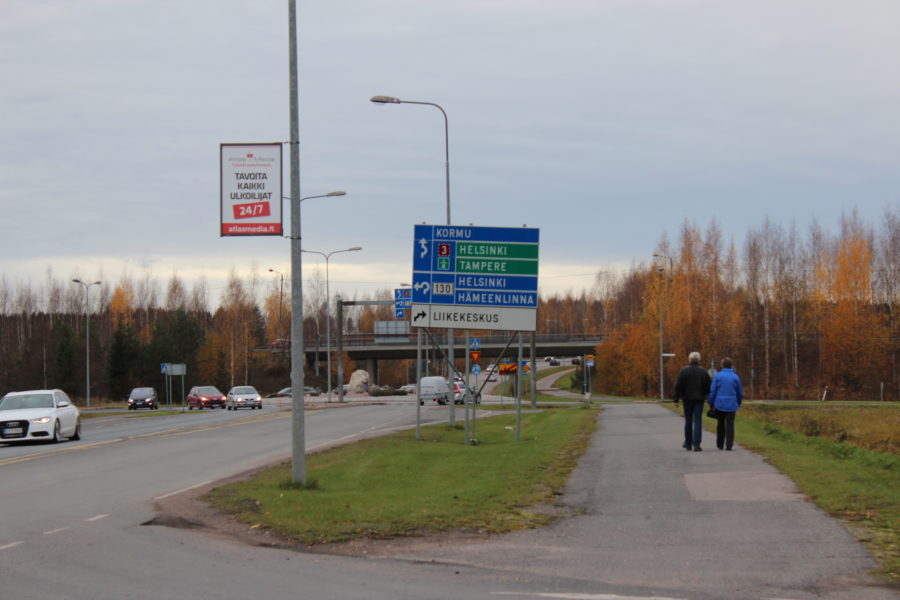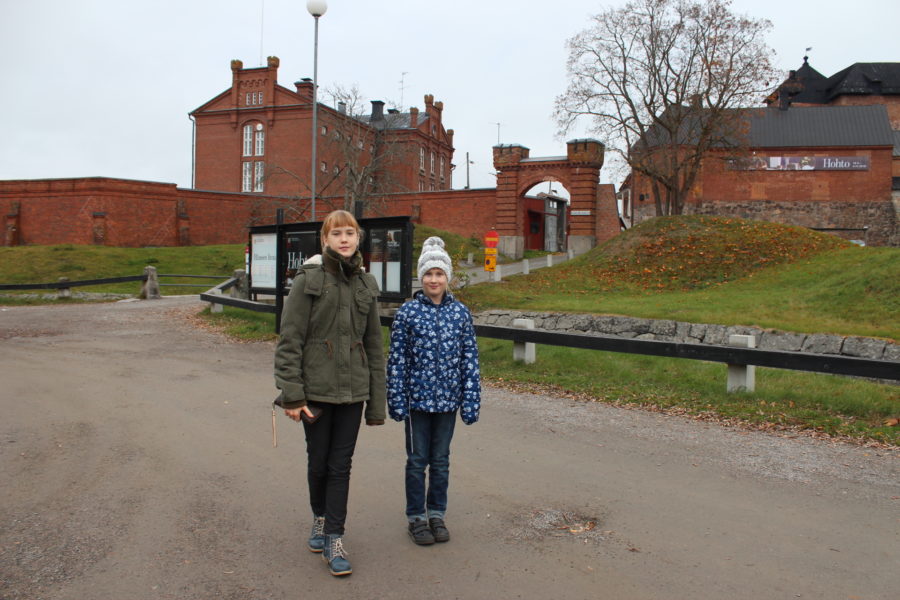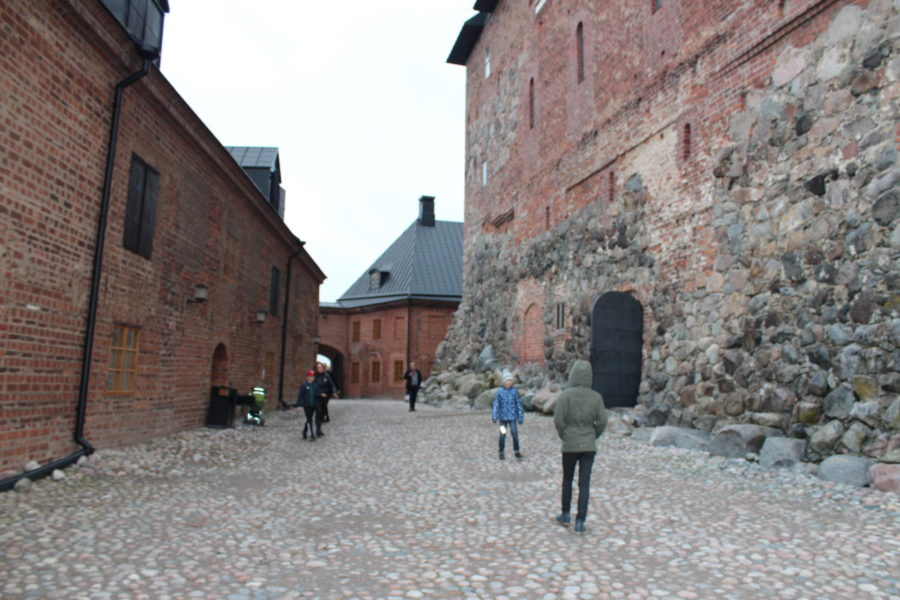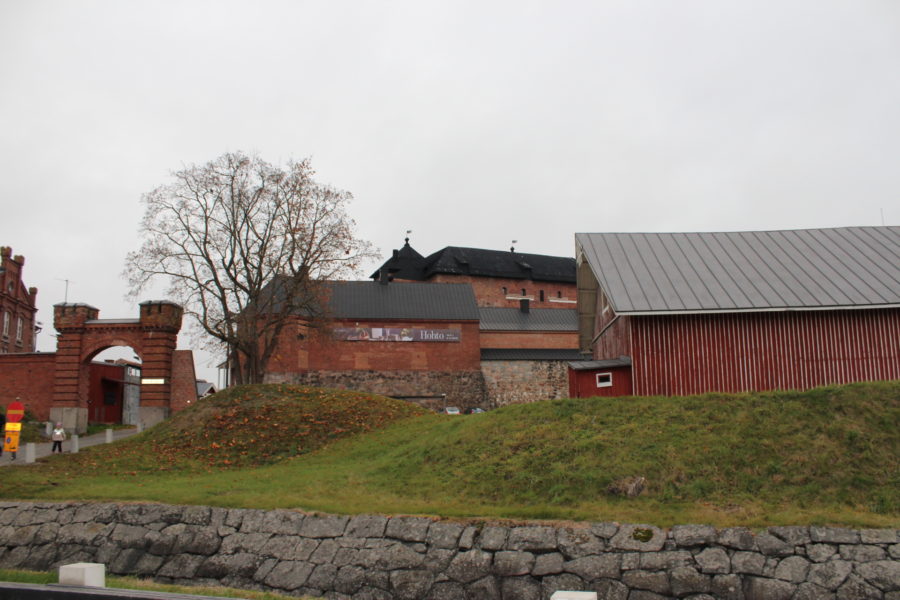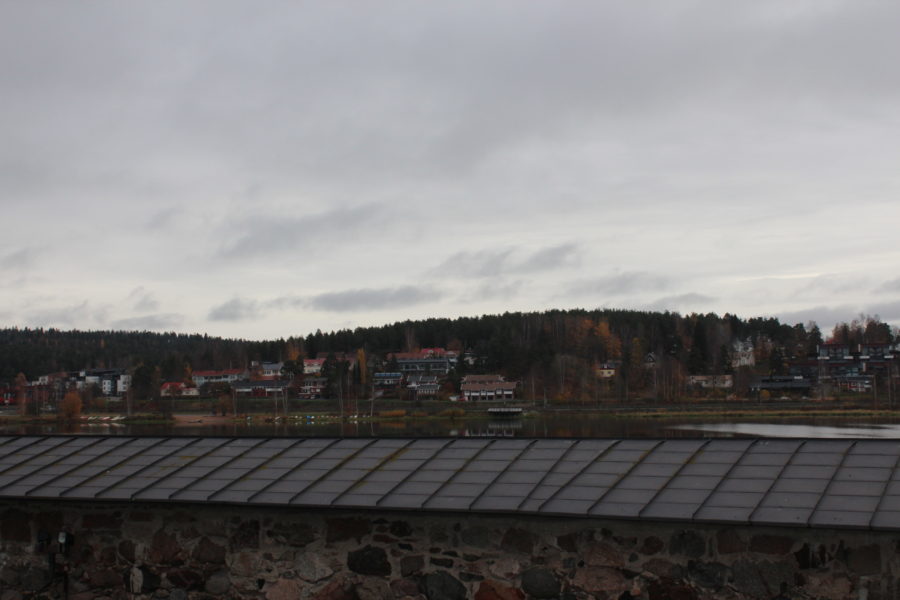 At around half past four we started off towards Tampere. It is 79km from Hämeenlinna to Tampere via E12 Road (around an hour driving). I drove without any stops directly to Tampere to manage to go to the Ilves SPA in the evening so that the children could go to bed at a normal time, since all of us had woken at 5 in the morning. The hotel SPA was sweet cozy and peaceful, besides us there were just two more people. After swimming and sauna Ivanka Shoshana started playing with the dearest toys taken along in her Pippi Longstocking rucksack, she told her Baby Alive doll and Penny Ling what she had seen during the day. Estella Elisheva was watching a video from Hans something in her cell phone while I briefly did some work in the computer. The hotel also did a surprise gift to us, the room service catered champagne, Karlfazer sweets, strawberries in chocolate and also beverage for the children. As I asked what all these were for, since we hadn't ordered anything to the room, the maid announced that it was from the hotel to the VIP guests. 🙂 Nice! You don't say – it made me feel delighted. Many thanks! Our room was high up and from the window there was a wonderful view. Starry Tampere is charming!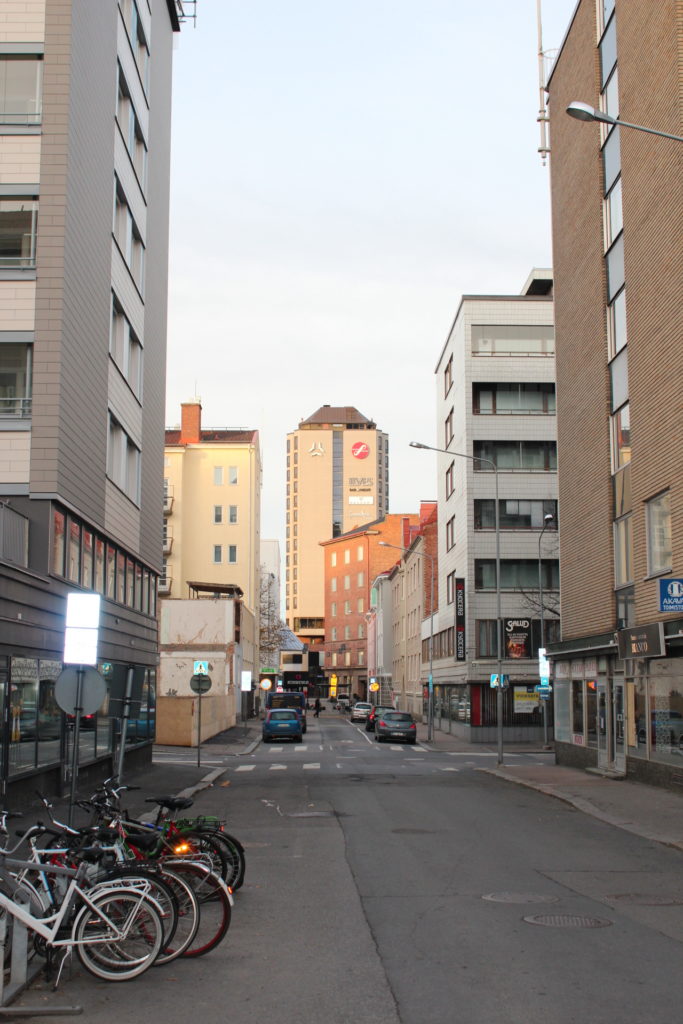 In the next blog post the day in Tampere and our journey to Vaasa!
Keywords: your finland guide, finland guide, finland travel book, finland travel guide, finland maps, finland roads, Helsinki, visit Helsinki, what to do in helsinki, with children on a road trip around finland, with children on a road trip, around finland, car trip in finland, with car in finland, with family in finland, with kids in finland, finland road trip, finland tourist attractions, finnish road trip, finland travel, rovaniemi northern lights, visit lapland, places to visit in finland, lapland finland christmas, europe road trip, finland tour, roadtrip suomi, lapland finland, finland trip, finland tourism, finland vacation, finland itinerary, things to do in finland, scandinavia trip, finland tour itinerary, finland train, day trips from helsinki to lapland, helsinki to rovaniemi train, driving in finland in winter, finland destinations, things to see in finland, lapland map, finland map, finland travel blog, finnish travel blogger, finnish travel bloggers, travelblog, what to do in finland, auto finland, things to do in lapland, ice hotel rovaniemi, best places to visit in finland, finland winter, helsinki finland points of interest, Katajanokanlaituri 8, Helsinki harbor, finland, norway sweden finland vacation, things to do in helsinki, helsinki finland, trip to helsingi, road trip south finland, helsinki winter, finland google map, things to do in helsinki in winter, finland winter itinerary, driving in helsinki, cars tour, finland travel itinerary, day trips from helsinki in winter, scandinavian road trip, around finland road trip, lapland tours from helsinki, visit helsinki finland, finland travel guide, helsinki road trip, cities in finland, visit finland in winter, finland self drive, helsinki to lapland, finlands road trip itinerary, best time to visit finland for northern lights, time in finland, what to do near helsinki, Viking XPRS, Viking line, visit finland, finland helsinki itinerary, blogger road trip, northern lights helsinki, what to do in helsinki city, finland fly drive holidays, best time to visit finland, scandinavian road trip itinerary, planning a trip to finland, what to see in finland, finland itinerary winter, finland travel blog, finland lakes, suggested itinerary for finland, bycar, norway sweden finland itinerary, things to do in finland in winter, where to go in finland, trains in finland, arctic circle finland, finland lapland tour, finland by car, finland self drive tours, travel from helsinki to lapland, day trip to lapland finland, travel finland northern lights, norway sweden finland trip, touring finland, travel to finland northern lights, where to go in finland in winter, finland itinerary summer, scandinavia road trip, finland in december, places in finland, driving in finland winter, helsinki itinerary, finland guide book, finland cars, is it expensive in finland, how much cost to travel in finland, cabin price, driving to finland, maps finland, road trip to helsinki, finland sweden norway trip, finland visiting places, sweden norway finland trip, winter driving finland, finland driving, finnish trains, places to visit in finland in winter, motorhome finland, helsinki to north finland by car, finland road trip, how many lakes in finland, finland attractions, wheres helsinki, best places to visit in finland in winter, afinn, trips to norway sweden and finland, travel norway sweden finland, campervan finland, how to go to finland, nordic blogger, nordic bloggers, scandinavian blogger, scandinavian blogger, top scandinavian bloggers, top scandinavian travel blogger, lakeland finland, finland train map, helsinki city center, driving in finland, best road trips in scandinavia, finland tourist destinations, where is finland on the map, finland travel advice, finland scenic routes, finland sightseeing tours, scandinavian roadtrip, finnish map, trips to finland winter, touring scandinavia by car, finland day tours, where to travel in finland, finland scenery, best cars finland, road trip finlande, how to travel to finland, driving in finland in december, finland where to go, car visit, finlandia, fly and drive finlandia, cars in finland, finland guide, finland 5 day itinerary, roadtrip scandinavia, finland road map, finland backpacking routes, go to finland, driving in rovaniemi, helsinki driving, helsinki winter itinerary, touring sweden by car, road trip through finland, auto in finland, scandinavia by car, road trip through scandinavia, finland road, travel finland on a budget, helena-reet, helena-reet ennet, estella elisheva, ivanka shoshana, models who travel, travel influencer, travel influencers, scandinavian influencers, travel article, travel writer, digital nomad, scandinavian writer, travel from finland to sweden, rent a camper finland, planning a trip to lapland, scandinavian road trip route, finland itinerary blog, helsinki travel blog, from tallinn to helsinki, from helsinki to tallinn, from finland to estonia, from estonia to finland, Hesburger, hamburger, Hesburger prices in finland, what cost food in finland, helsinki to tallinn ships, rv finland, travel helsinki finland, travel to lapland finland, dr helsinki, finland sites to visit, a week in finland, roadtrip finland, finland trip blog, nordic road trip, day trip to finland, how to travel from helsinki to lapland, trip in finland, road trip around scandinavia, road trip en finlande, finland tour blog, finland tourist map, travel blog finland, travel from sweden to finland, finland free and easy, two weeks in finland, 2 weeks in finland, Starbucks, Starbucks in Helsinki, travel in finland with car, mom travel blog, is it safe to travel in finland, safe travel in finland, best places to visit in finland, nordic travel sites, scandinavian travel sites, scandinavian travel website, scandinavian travel magazine, scandinavian travel news, nordic travel news, finnish travel news, finland travel news, visiting finland in november, finland snow driving, getting from helsinki to lapland, where to go finland, what to do in finland in october, finland tourism brochure, finnish tour, how to go to lapland from helsinki, how much is a trip to finland, road trip norway sweden finland, finland motorcycle, capital of finland map, finland travel tips, road trip denmark sweden norway finland, helsinki travel blog, roadtrip finnland, visiting finland in november, helsinki finland travel guide, a trip to finland, day trips in finland, travelling around finland, 4 days in finland, 5 days in finland, finnland roadtrip, rovaniemi finland things to do, norway sweden finland road trip, suomi road trip, road trip suomi, finland offroad tour, things to do in finland in october, finlan travel, 10 days in finland, is it safe to travel to finland, travel finland blog, how to go lapland from helsinki, when to go to finland, one week in finland, finland travel map, finland in 7 days, e75 finland, how far is helsinki from lapland, drive from helsinki to rovaniemi, visiting finland in november, train helsinki to levi, byer i finnland, why travel to finland, winter driving in finland, suomi roadtrip, finnish roads, finland when to go, best road trips in scandinavia, getting to lapland from helsinki, finland road conditions, helsinki road, scandinavia driving tours, road trip finland, luxury cosmetics, natural cosmetics, best soaps, hand made soaps, E&S, Elisheva & Shoshana, Elisheva & Shoshana luxury soaps, finland road trip itinerary, road trip in finland, finland round trip, finland santa trip, finland igloo trip, a road trip, finland road cameras, visiting finland with kids, in finland with children, Pohjoisesplanaadi , Pohjoisesplanaadi Helsinki, Klaukkala village, Nurmijärvi, what to do in Nurmijärvi, where is Nurmijärvi, Nurmijärvi info, Aleksis Kivi, Aleksis Kivi Nurmijärvi, Riipilä, Reuna, Klaukkala, Luhtajoki, Palojoki, Alhonniittu, Karhunkorpi, Raala, Jäniksenlinna, Nukari, Suomies, Hyvinkää, Riihimäki, Häme stronghold, Hämeenlinna, what to do in Hämeenlinna

---
---
Advertisement: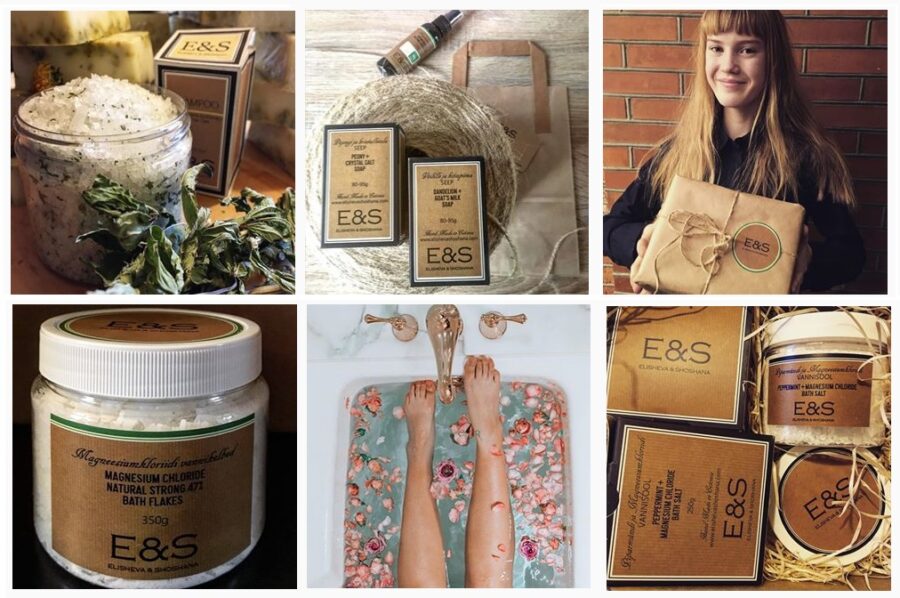 High quality & nature friendly luxury cosmetics from Scandinavia - ElishevaShoshana.com