Helena-Reet: My new health routines – about exercise and nutrition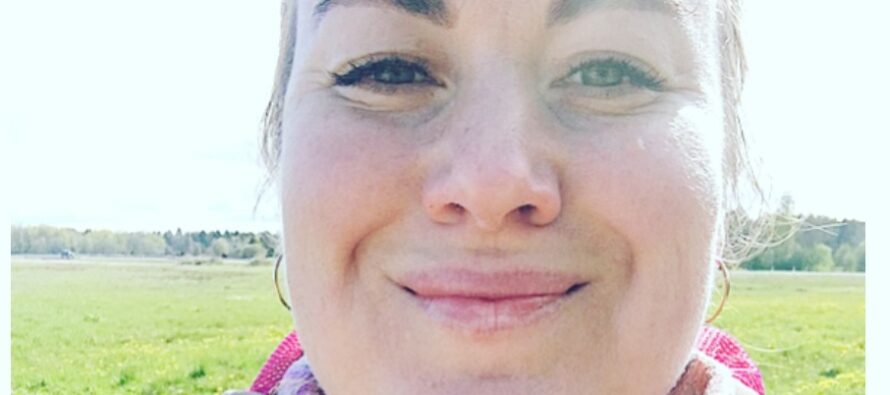 NordenBladet – Good morning! Time flies so incredibly fast, the last blog post was ages ago, don't even remember. So much has happened meanwhile, so many places have been visited, so many things done and the phone is packed with pictures waiting to be published. Don't even know where to begin.
Didn't sleep so well tonight, a lot of thoughts about work and my private life were going round in my head that kept me awake. Besides also the messages that come beeping during the night. Thus this morning I slept long – until half past seven. Usually I am up early, I like to wake half past five or six in the morning, then the day will be longer and I get more things done. In the mornings I am very productive. I made myself coffee, had a banana and went for a walk. Since the beginning of this year I have been walking practically every day (or at least 4-5 times a week), the minimum of 5-6 km (the picture below has been taken earlier this spring). On the best days there is 10-13 km of movement (ca 8000-20 000 steps). What great feeling this gives! It has already become my great routine. With sunny weather I walk in the forest and on the meadows, plenty of steps I get also by mowing the lawn. I enjoy nature so much that I cannot even imagine an urban life. Every day I see with my own eyes the plants growing and changing, the animals on their way, the face of time. I have learned to notice and to love the little things, I talk to the plants, the elves, I am thanking nature. This is what makes me happy. Whenever it rains I walk indoors on the walking tape, at the same time watching a movie or listening to an inspiring podcast.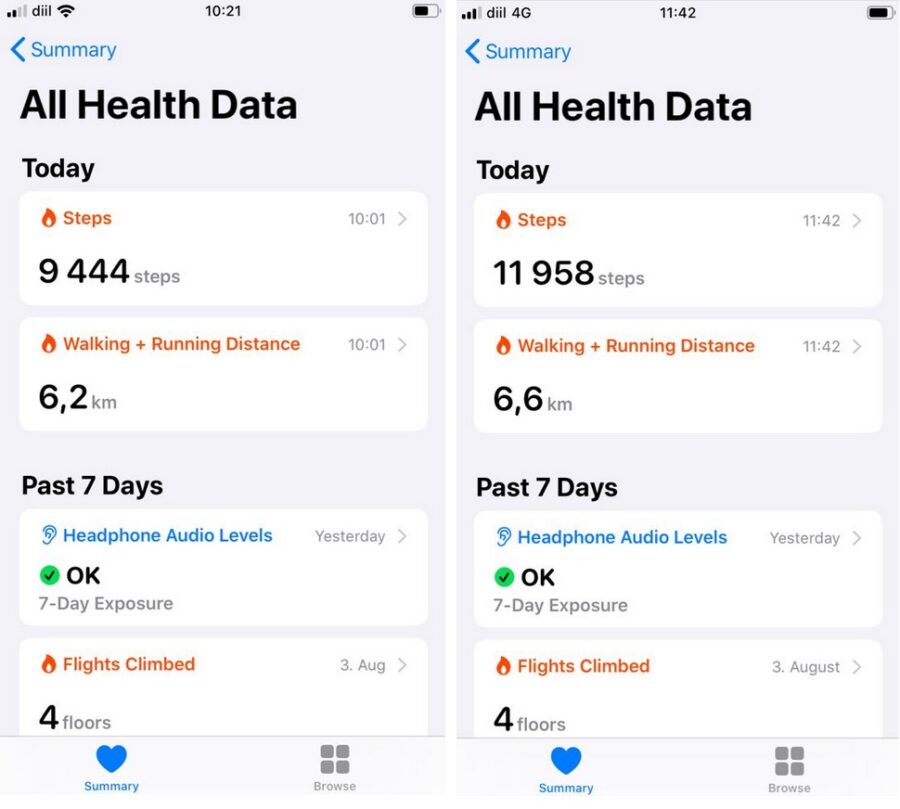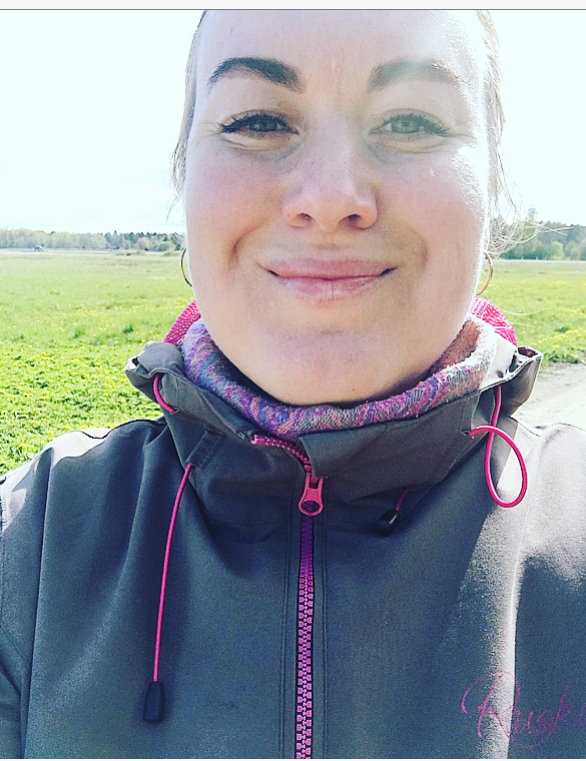 iPhone has this free Health app, I use it. This shows my movement (steps and kilometres). Before noon I try to collect 10 000 steps from walking. The best time to walk is after the first morning coffee (it wakes me up and boosts the energy) and before a strong breakfast. After that during the day I also get some movement – mow the lawn, do this and that in the garden, gather herbs, etc. Another thing that has become a routine is how I serve the meals. No more do I grab something to eat on the run, hastily. I always serve a nice meal, this gives a good feeling. For many years now I have been doing ceramics and also have been growing and gathering herbs, this, too, has had an impact on the creation of my daily routines. The food tastes so good when served from your handmade clay plates, and the tomatoes that you have grown, the herbs and the homemade and farm food is tasty, healthy and great! By the way, I also have good news for you! For many years now I have been collecting, drying and preparing herbal tea mixtures as well as mixtures of flavourings for my own use as well as for gifts. From this autumn (possibly already from September) I offer products based on pure Estonian nature, gathered, or even grown in my own garden – mixtures of herbal teas and mixtures of herbs for seasoning on dishes, in limited edition also on Elisheva & Shoshana website also for sale! Jeah! In the coming days I begin with the design process of the packaging… So much fun! 🙂
Today's breakfast:
1 banana and milk coffee before a walk, and after the morning walk:
2 cups of coffee with milk
200g Farm cottage yoghurt (silky creamy berry yoghurt with black cherries)
2 bread sandwiches
I prepared the sandwiches from Eesti Pagar (Estonian Baker) multigrain softy, covering it with Valio Atleet cheese slice, a tomato from my own garden, dill, thyme, and Fireweed (also called as Chamaenerion, Willowherbs or in some cases "elk hemps") blossoms for extra power and visual pleasure. Such sandwiches I consumed two. About Fireweed I will be posting some more another time, since that deserves a separate chapter – it is my latest favourite herb! Super power, super effect – works to prevent and cure a thousand health problems! I use the entire herb above the ground – blossoms, leaves and stems, in dried version as well as straight from the flower bed (picked from the ditch side in the garden's egde). To accompany these sandwiches, I drank Löfbergs Lila french press coffee with Alma full milk. Löfbergs that is prepared in Karlstad Sweden has been my favourite coffee already for years!
And yes… also the matter of fact that I at all eat breakfast is my new routine. When the year began and when I consciously started changing my life (nutrition and exercise), I decided to quit the habit common in many weight-struggling people – the habit of not eating anything in the morning and then filling it up before bed. For many years I had two jugs of coffee each morning and it wasn't until lunch or dinner that I had a bite at all. Luckily, I have now let go of this unhealthy habit already eight months down the road. Actually even sandwiches are not in the daily breakfast menu any more – I reduce the sandwiches to the minimum and I prefer porridge (I like oat porridge, or also I make buckwheat porridge), and for a rather long time I have prepared a dish from the following components: lightly salted salmon or trout, pickled tomato and pickled cucumber, fresh tomato or cucumber, cottage cheese, grated beet, avocado, radish, egg, herbs. The dish gives a full feeling and is very healthy!
My health and wellbeing tips:
Wake early
Walk in the nature
Have strong and healthy breakfast
Serve the meals that please you
Smile and find happiness in the little things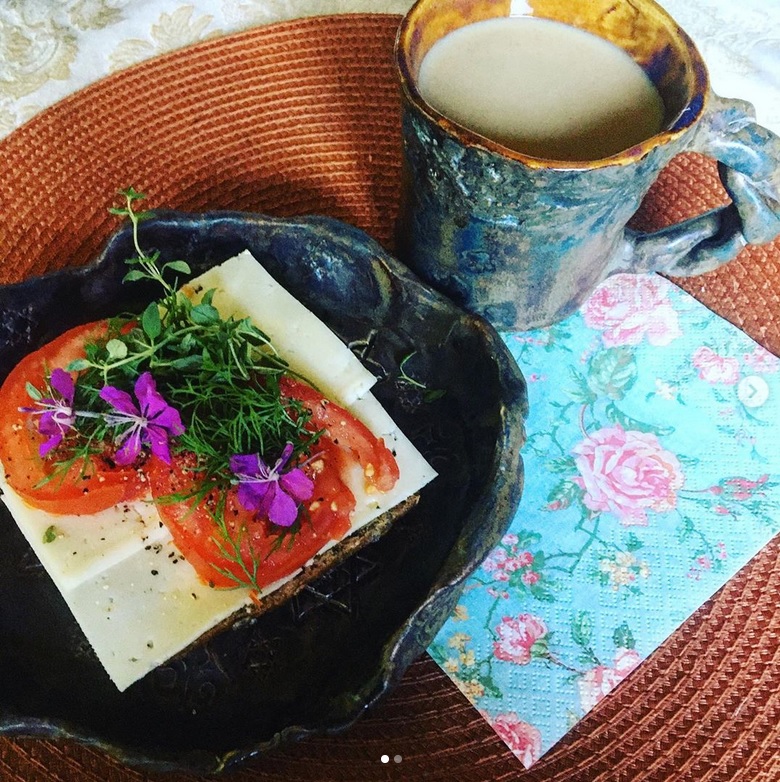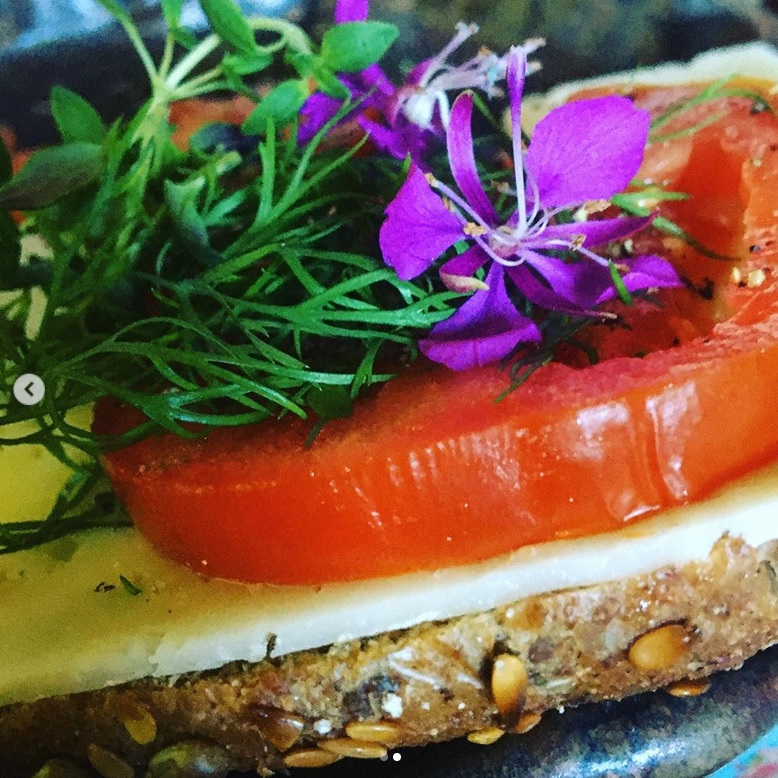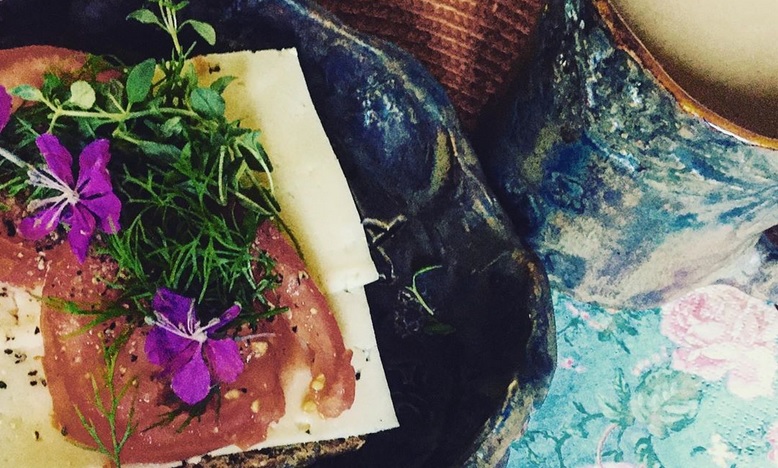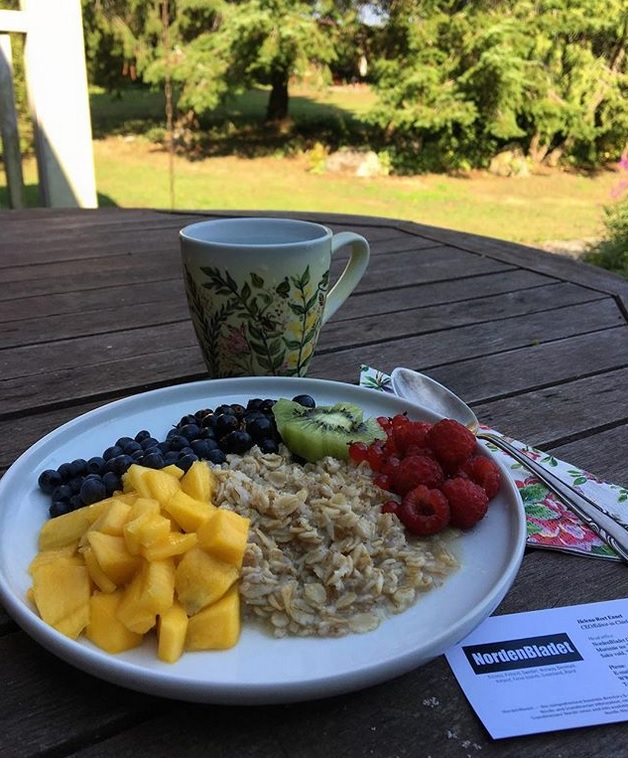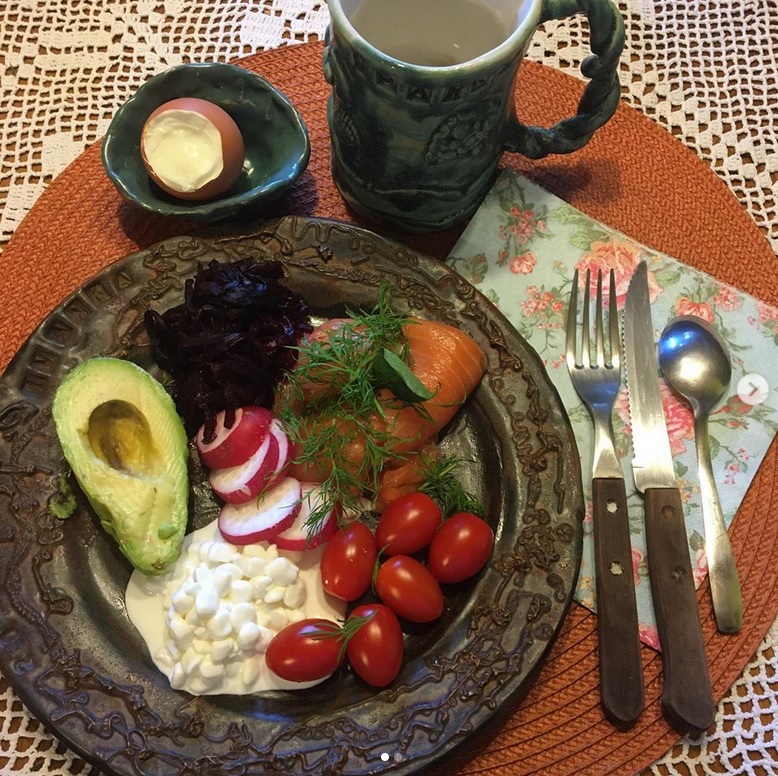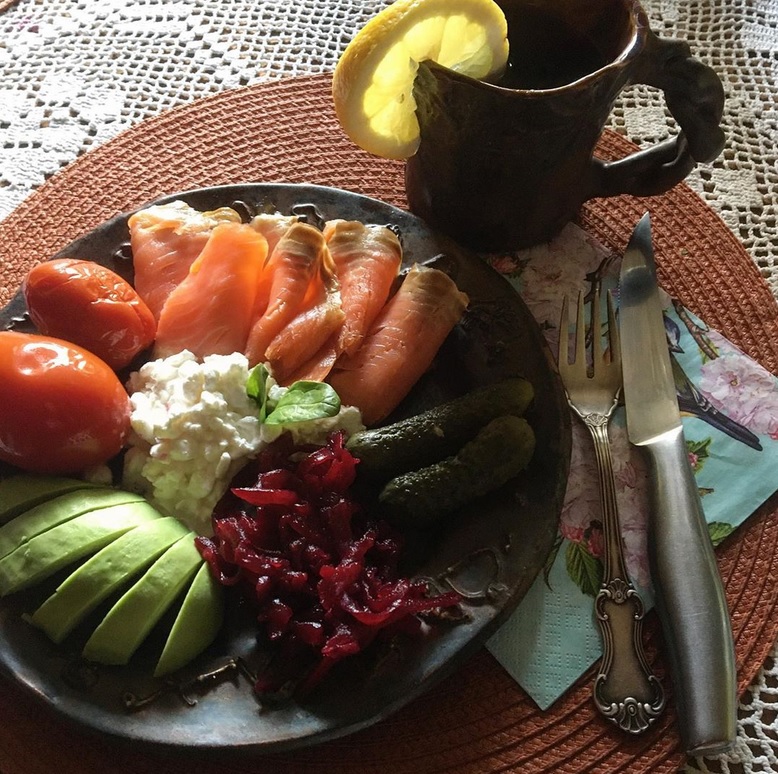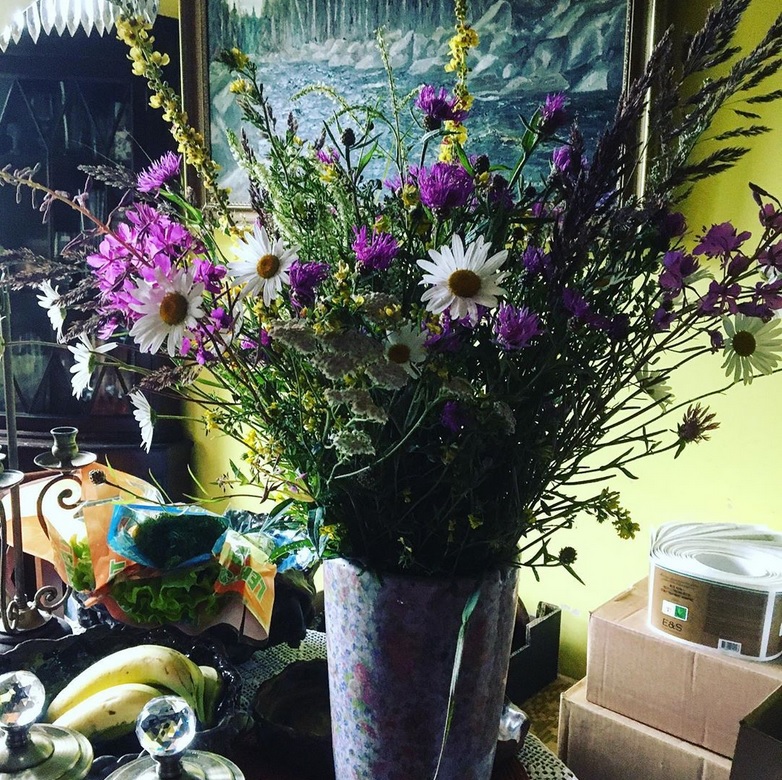 Photos: Helena-Reet Ennet/NordenBladet
---
---
Advertisement: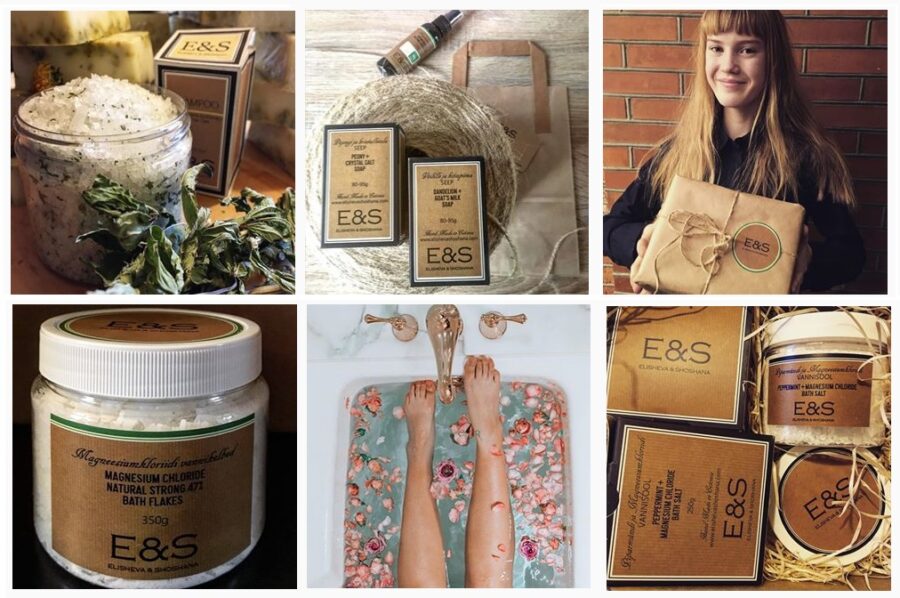 High quality & nature friendly luxury cosmetics from Scandinavia - ElishevaShoshana.com