Helena-Reet: New hair-do + super info! Commenced pencilling "His Highness Mouse the First" novel!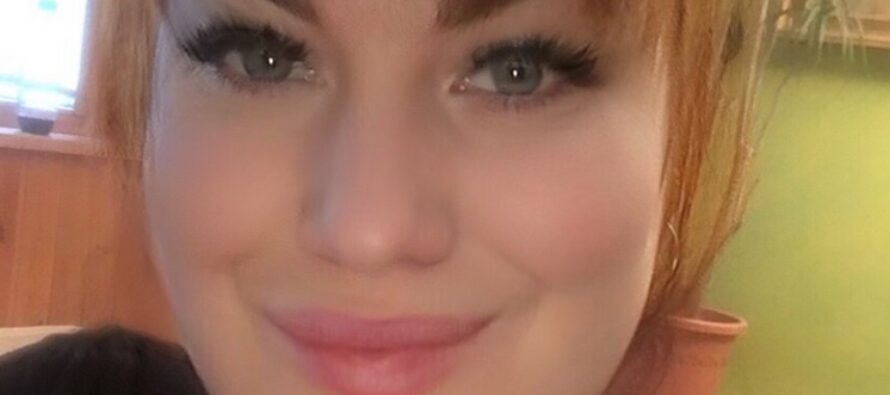 NordenBladet – It is difficult for me to grasp how people can complain about boredom. As for me, all of my days are so eventful, reflecting on everything is getting way too complicated. Days are long and packed with several activities and it is just impossible to display all of it in the blog. I'd love so much to cover the majority of my dayspan, my thoughts and ideas, but just now it seems fully impossible. Time is rushing through my hands and I prove incapable of archiving everything. Daily blogging appears tricky because I am flooded under various duties.
I cut bangs! That's hell of a news, isn't it.. haha.. I do this exactly every time after I have tried growing back the hair I have cut earlier. Similarly, I like to play with hair color – brown, dark brown, red, black… these tones I like a lot and I play with these a lot. Right now I am really happy being a redhead. During the past few days at least five people have mentioned that I remind them of the Osman history, Turkish sultan Suleiman First favourite woman and later wedded wife Hürrem Sultana. More precisely, German-Turkish origin Turkish actress Meryem Sahra Uzerli that played in the series "Century's Love Story" Suleiman I favourite woman Hürrem. Okay …not really my religion, nor exactly my idol, but anyways. Very pretty, extremely ambitious, smart woman, I certainly take this as a big compliment. Have seen the series, and believe that this is among the most interesting and cleverly planned and carefully thought-through movies that I know.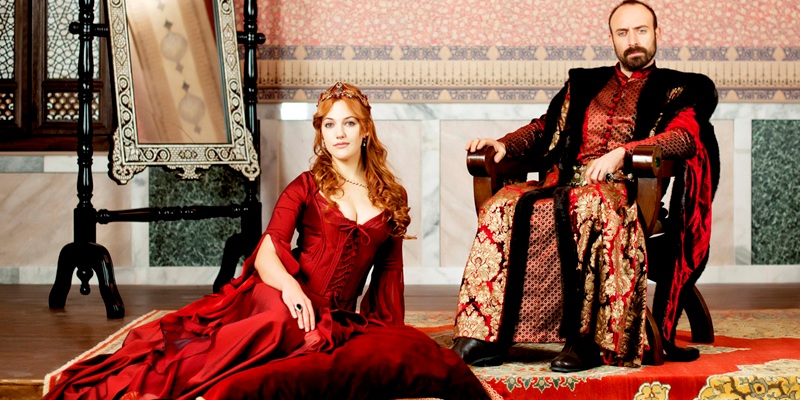 My wish is to use the same technique while promoting the Nordic countries.. by means of articles, folk stories, radio broadcasts, video clips (maybe some fine day also via full movies) – to introduce Scandinavia /the culture and traditions of the Nordics, to tell the tale of the Nordics – in a positive, interesting and vigorous manner. This is one of my missions at NordenBladet! From the bottom of my heart I wish to see the Nordic mystery and culture be preserved and the Nordic people sticking together and our traditions not fading! Our cultural heritage is enormous! It needn't even be exaggerated, decorated by love dramas nor soaked in property – it is naturally so strong, ravishingly powerful and unique!
So what do you think of the new hair color?? 🙂
(blog continues after images)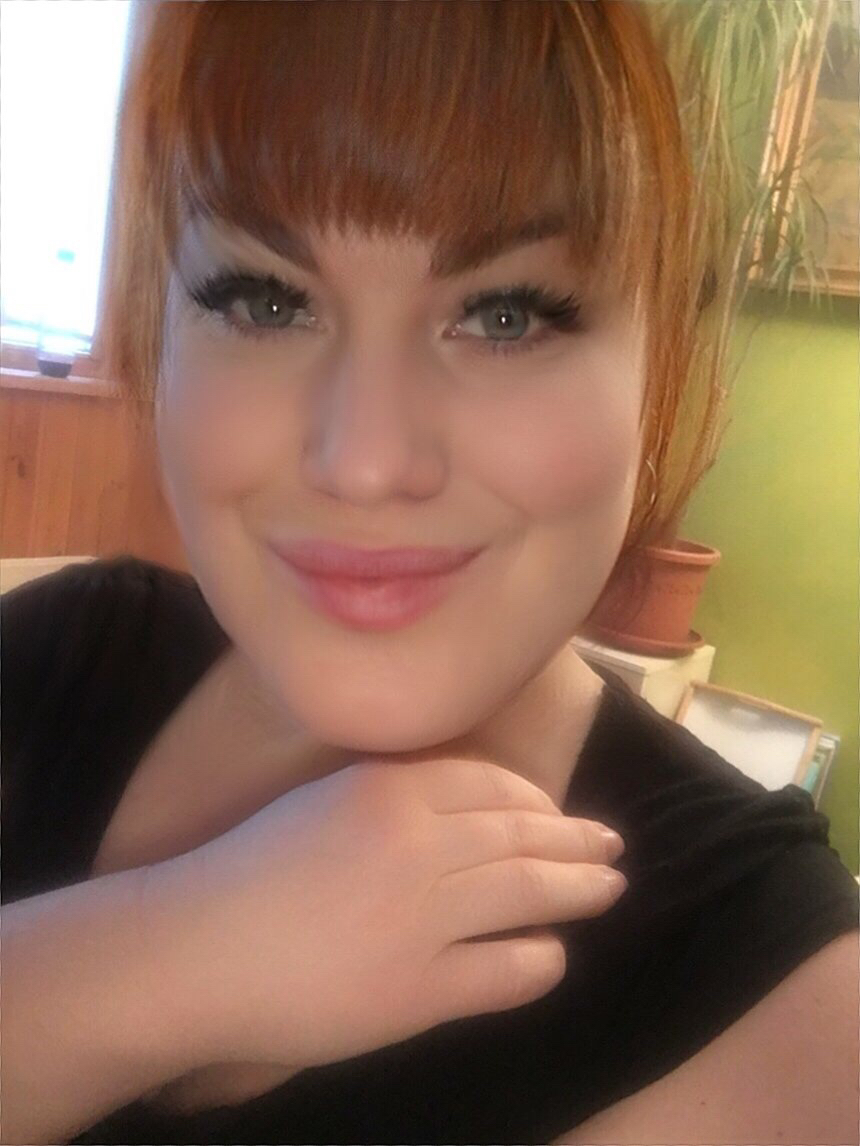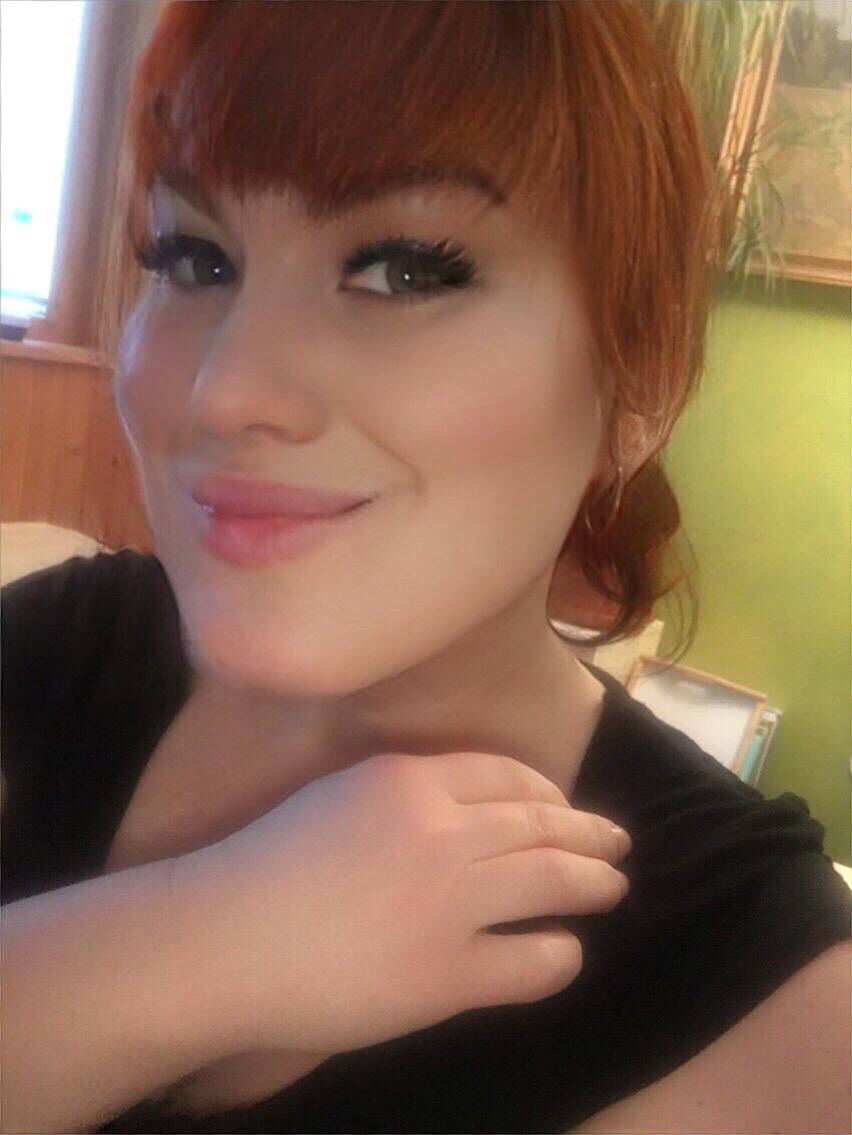 Some time ago I was really lucky to win the Estonian National Museum's "Own exhibition 2020" project (Many thanks to you dear readers and those that voted for me! Read more HERE and HERE), and of course, like it is characteristic to me, I immediately set many goals larger than my capabilities. I loudly announced in ElishevaShoshana.com blog that I was about to author a children's book "His Highness Mouse the First", that I was also going to illustrate myself and then present the paintings along with the book at the same winning exhibition "Our domestic witch kitchen". Woah… What can I say. I am completely bonkers! Time is ticking, deadlines are approaching, yet the result is "pending"!!!
In my private life I have a difficult period (this will be depicted in more detail another time, or perhaps never). Head spinning, and overwhelmed with emotions, it is more difficult to focus on anything properly. I have started with the paintings and I am very happy with the results yet I am totally lagging on the time schedule, totally. Catastrophically! Today I felt that TODAY I will begin to change things again! I will begin today and right now! I took from the book shelf three children's books: Brothers Grimm (Wilhelm Grimm and Jacob Grimm) "Snow White and the Seven Dwarfs", and Astrid Lindgren's "The Brothers Lionheart". I gulped both stories in one helping. The Lindgren Lionhearts – story of Carl Lionheart and Jonathan Lionheart – made me drown into tears. Then I also browsed once more Tove Jansson's "The Moomins" and gathered that the youngest of readers is not quite my target group, though I planned so in the beginning. I prefer to write in full color. After re-leafing through the German and Nordic writers' works I felt being so full of power that I began writing right away… more precisely 4-5 hours of "beginning" and only then the actual writing. Then the feather opened up! Perhaps I will reveal a paragraph or two to you before publishing, let us see! Right now I have fingers crossed that I might have a similarly inspired day tomorrow like I had today!
(blog continues after illustrations from children's books… and my illustrations)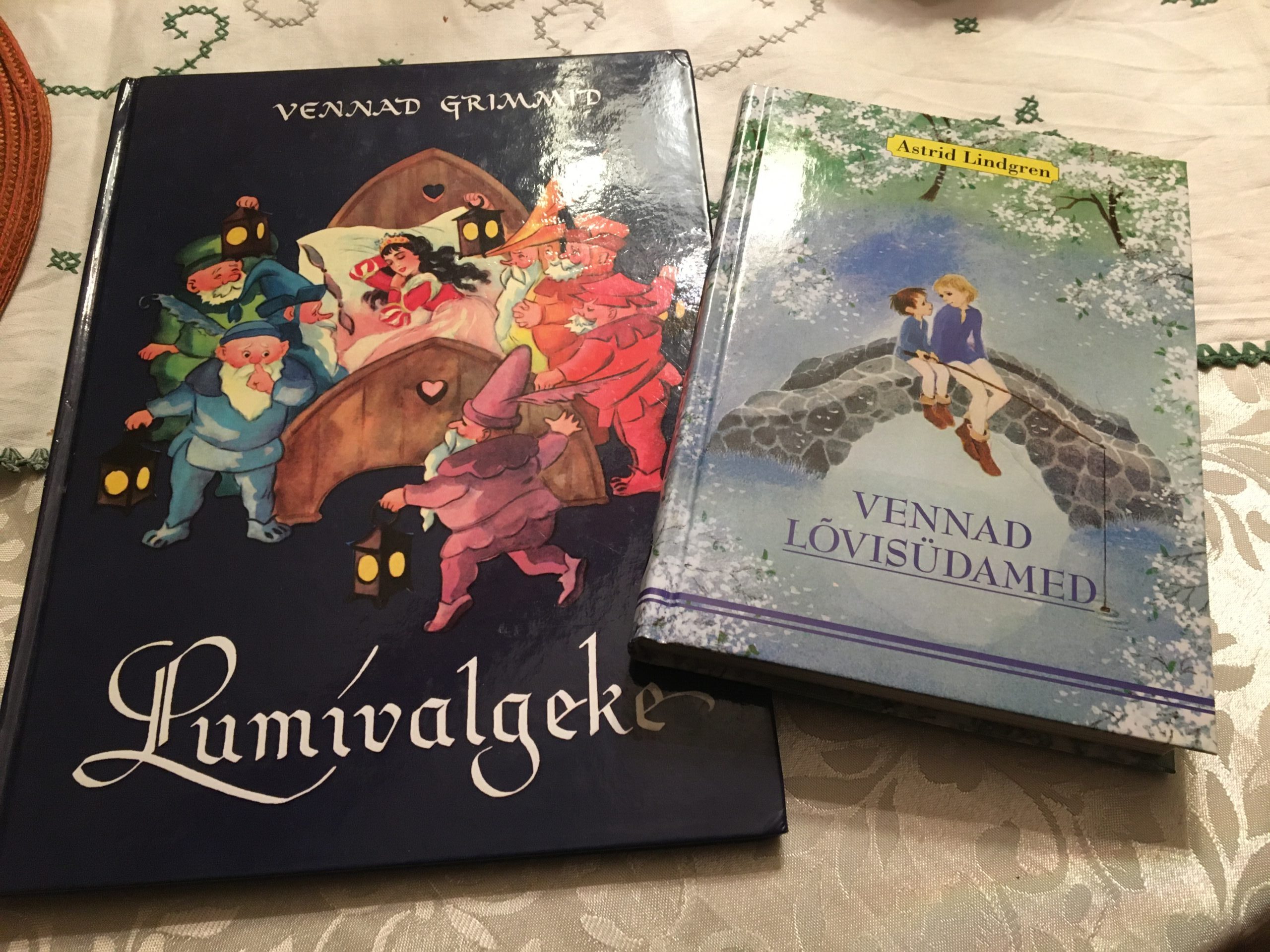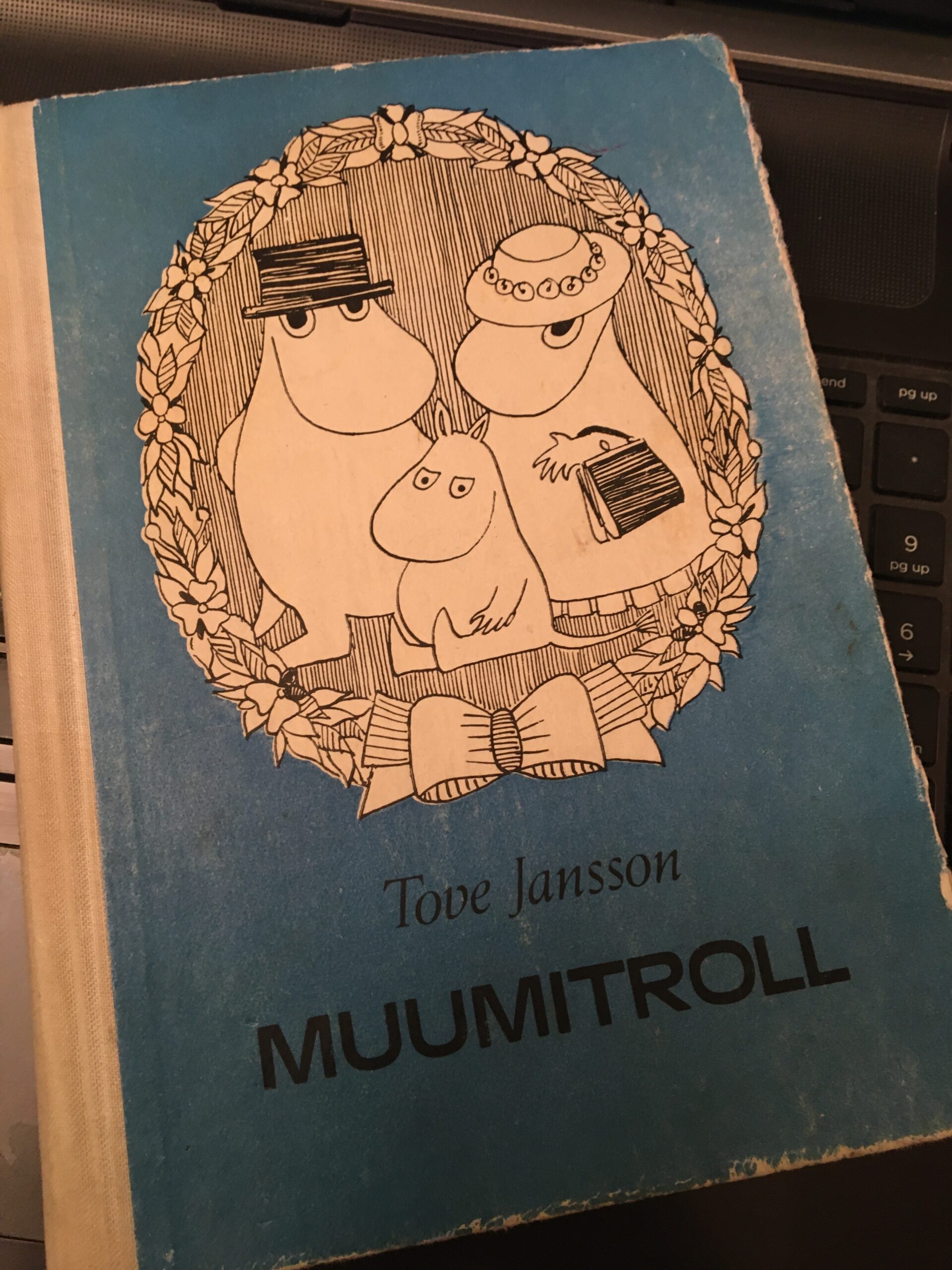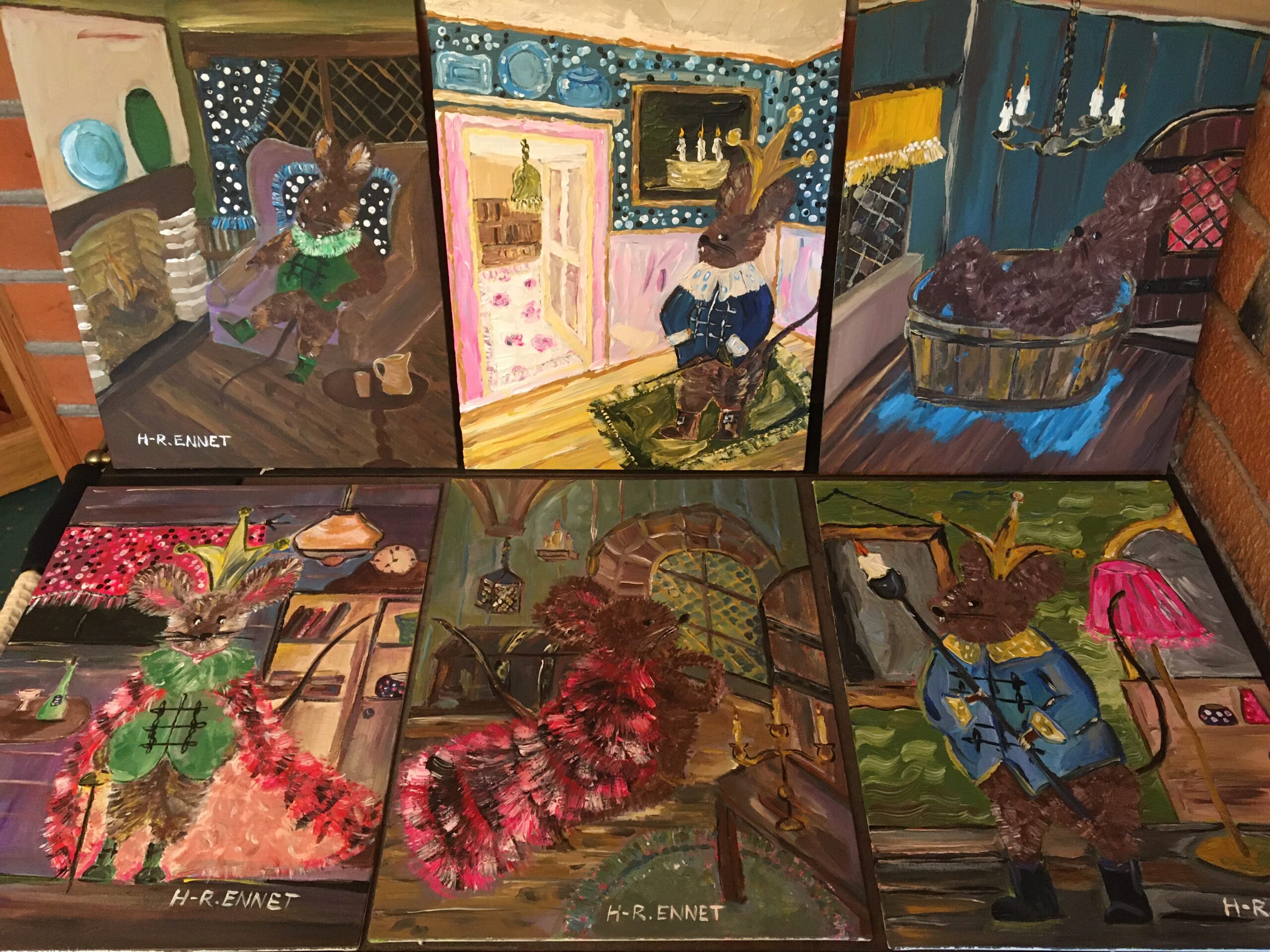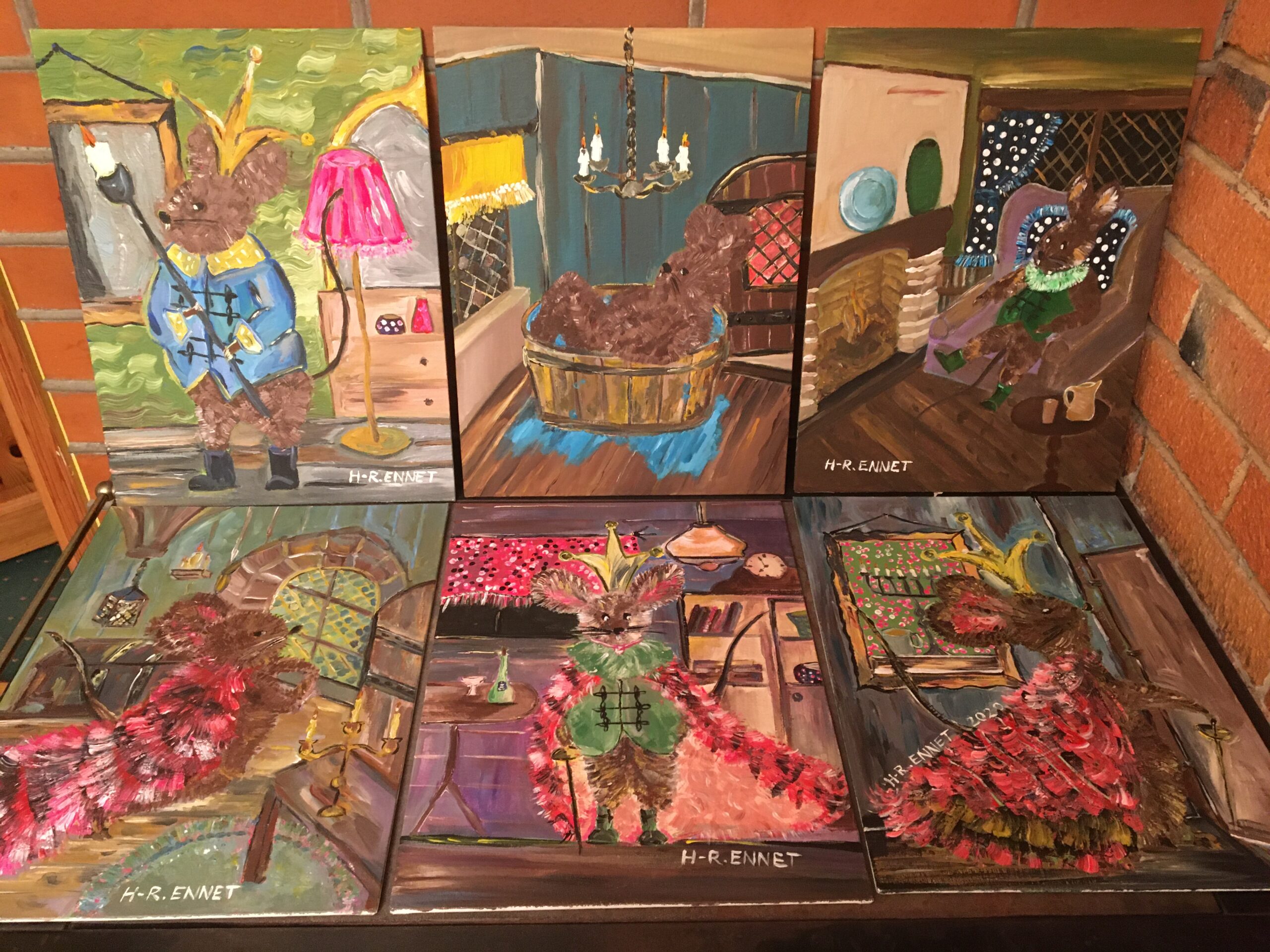 Look more: Helena-Reet: "His Highness Mouse the First" beginning to take shape + GALLERY!
Today I also "raged" the kitchen for many hours! I made macaroni with minced meat and bolognese sauce, and feta cheese and pesto salty pies from puff pastry. Oh boy did they taste good! 😛 Just try to stay in shape when you are a peerless cook…
And to button it up, a saying or two:
That who eats, copes!
Who fails to eat, fails to treat!
I Love You, now to bed, sleep tight!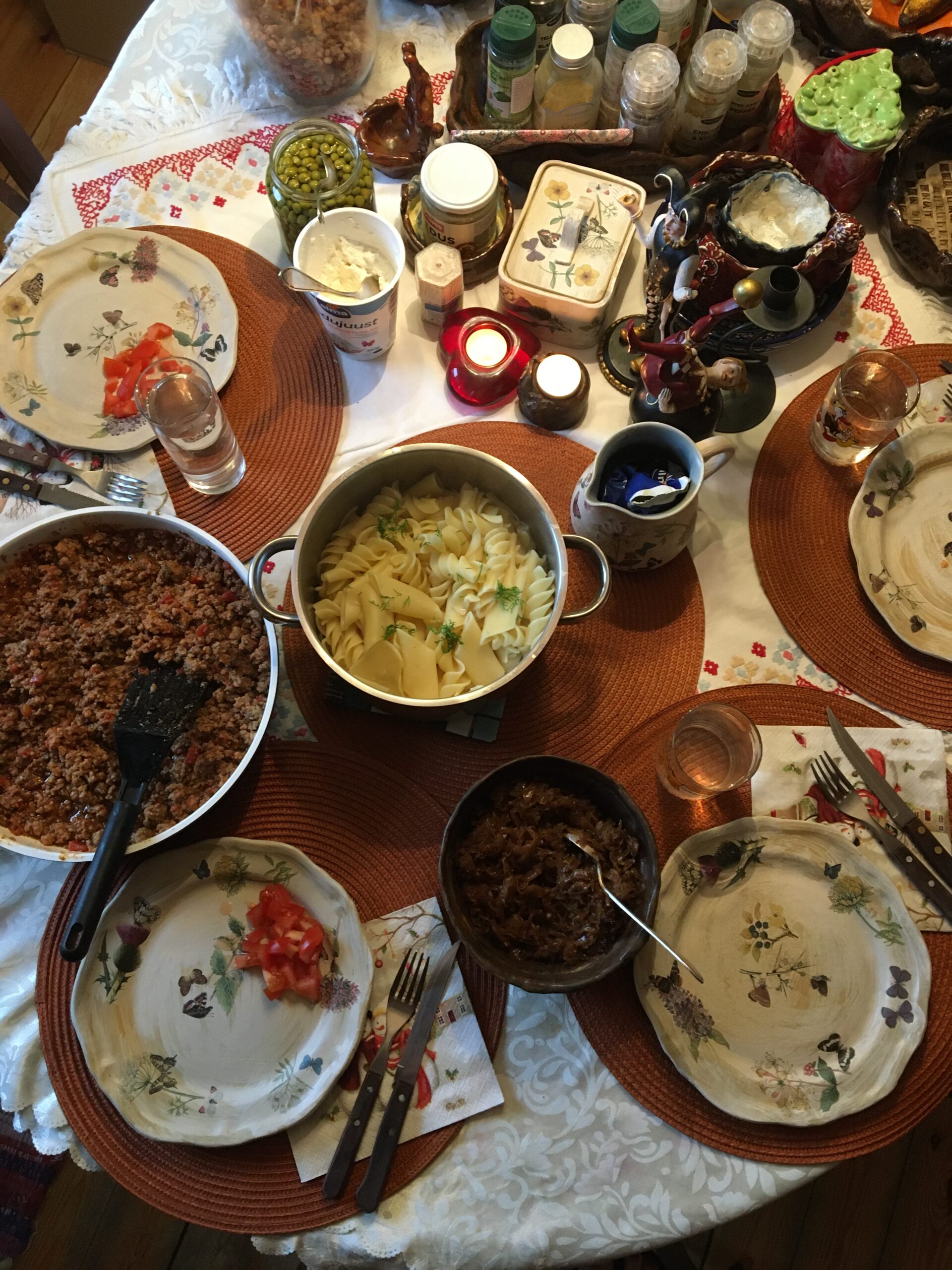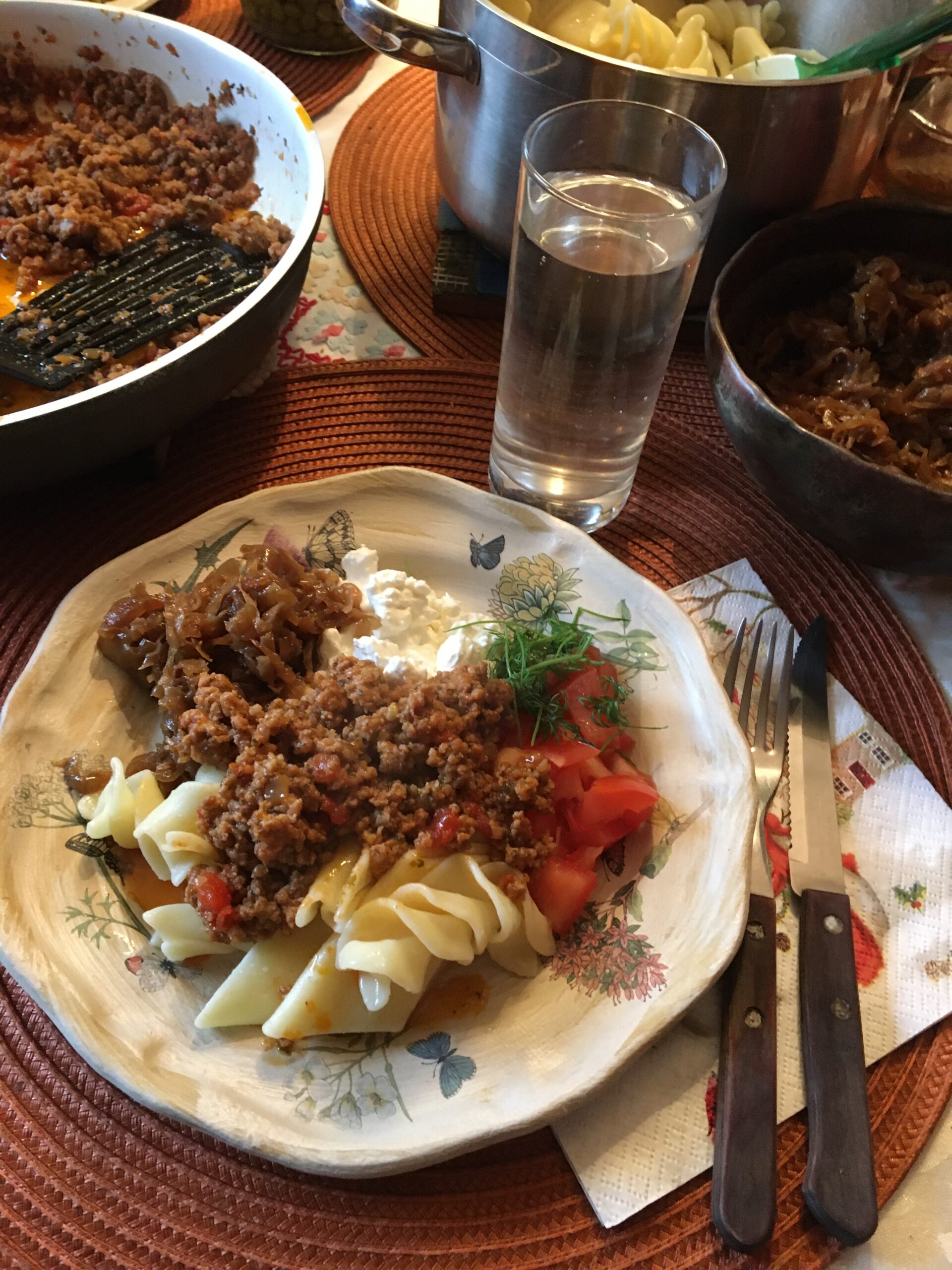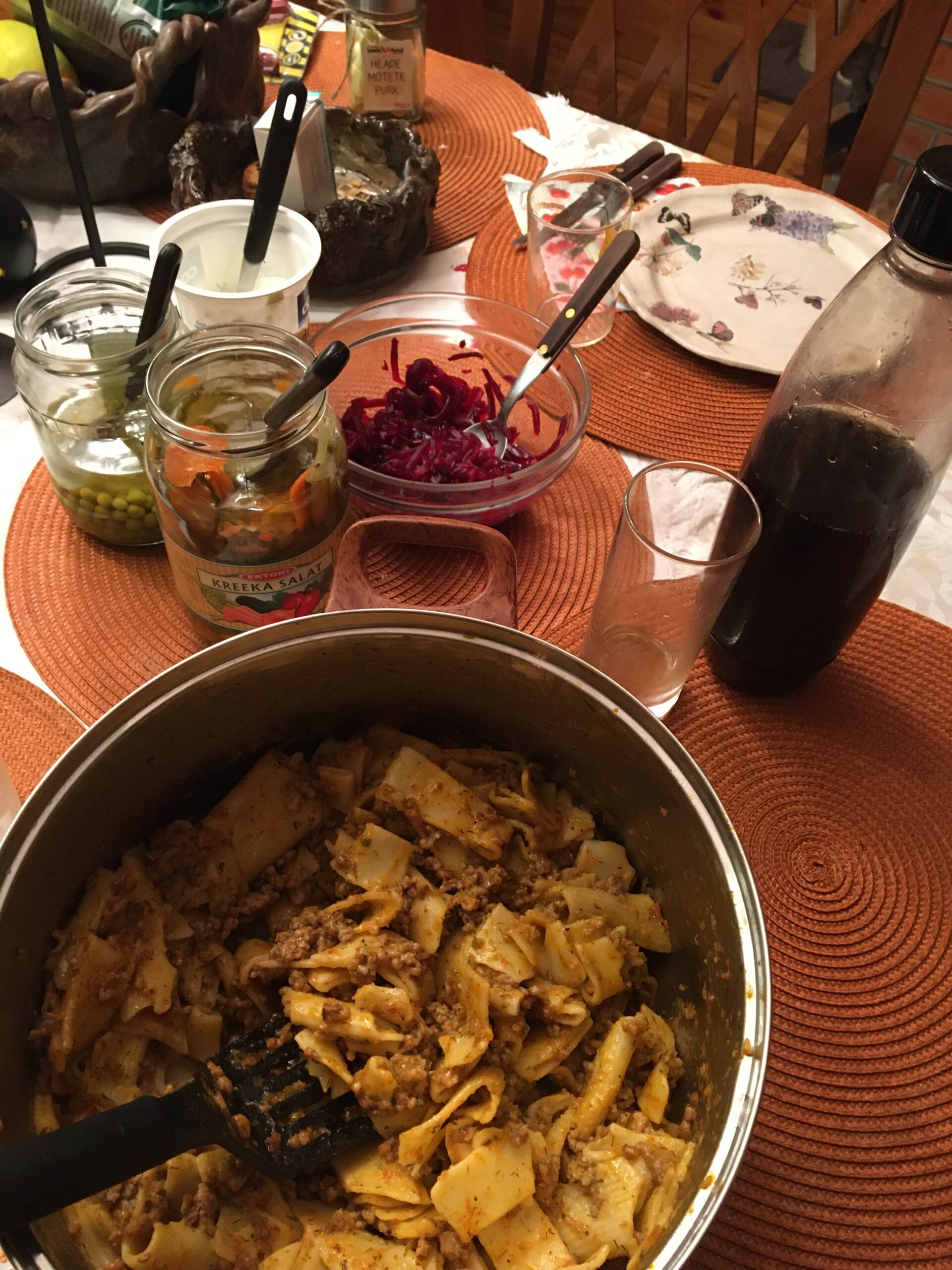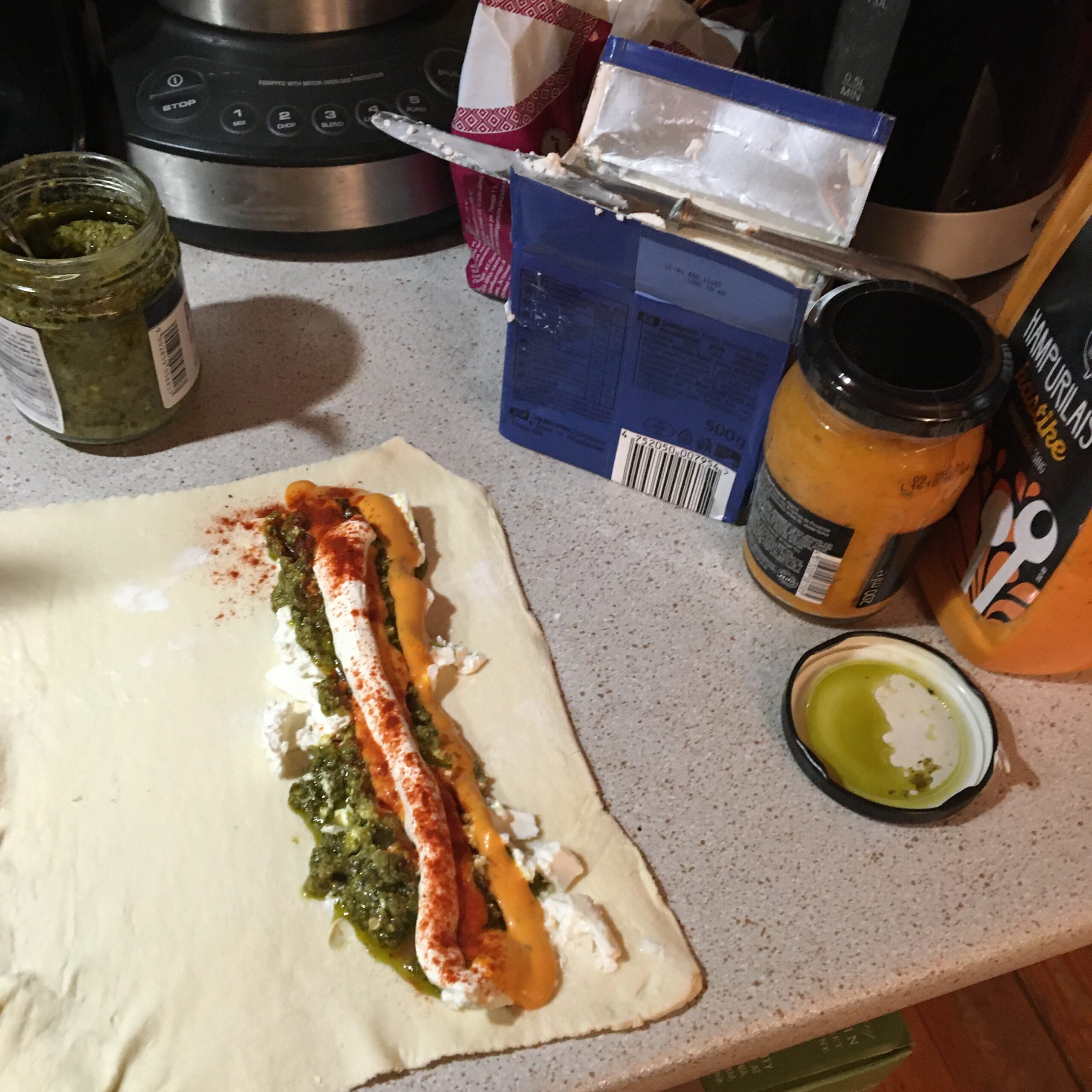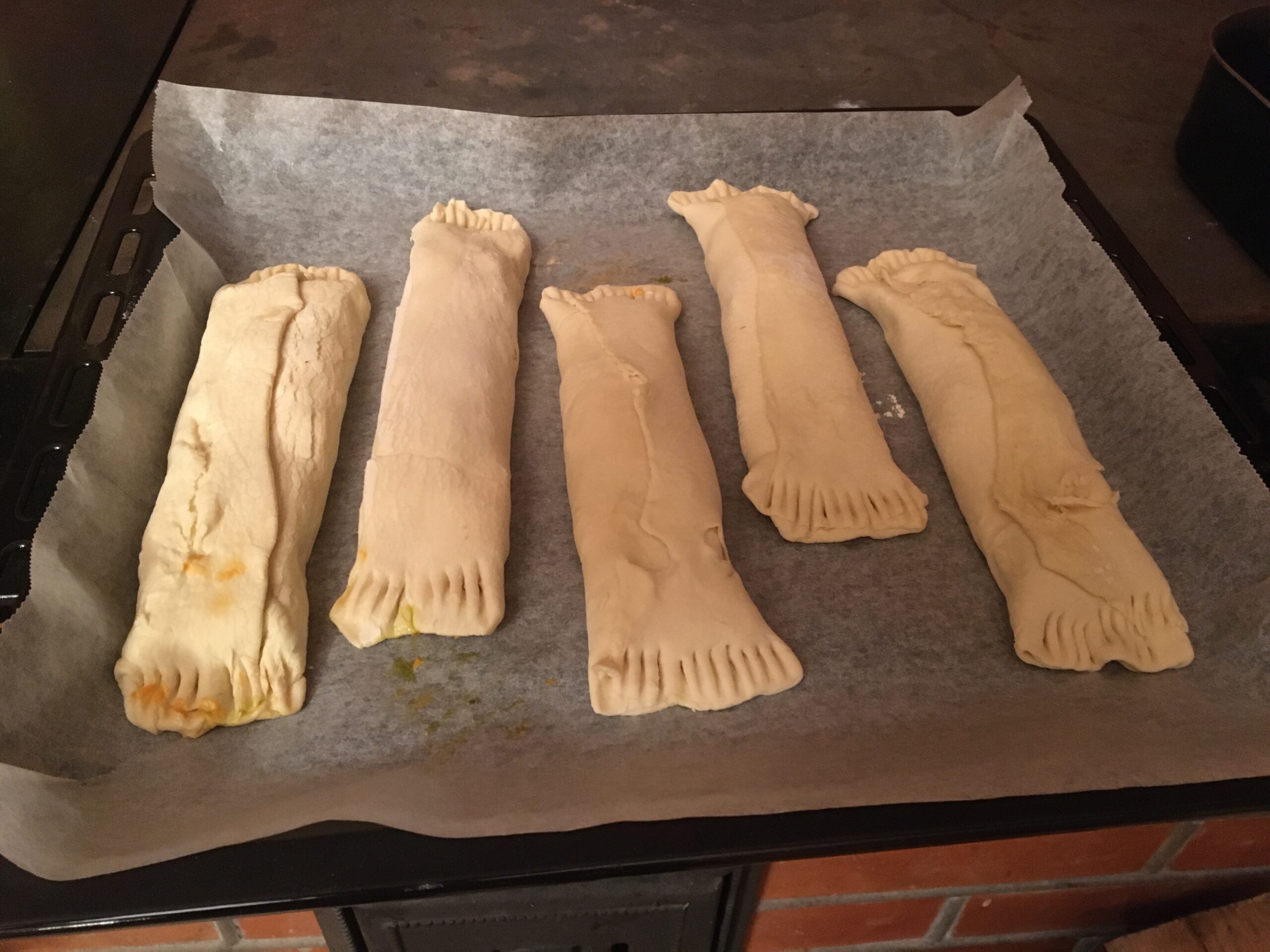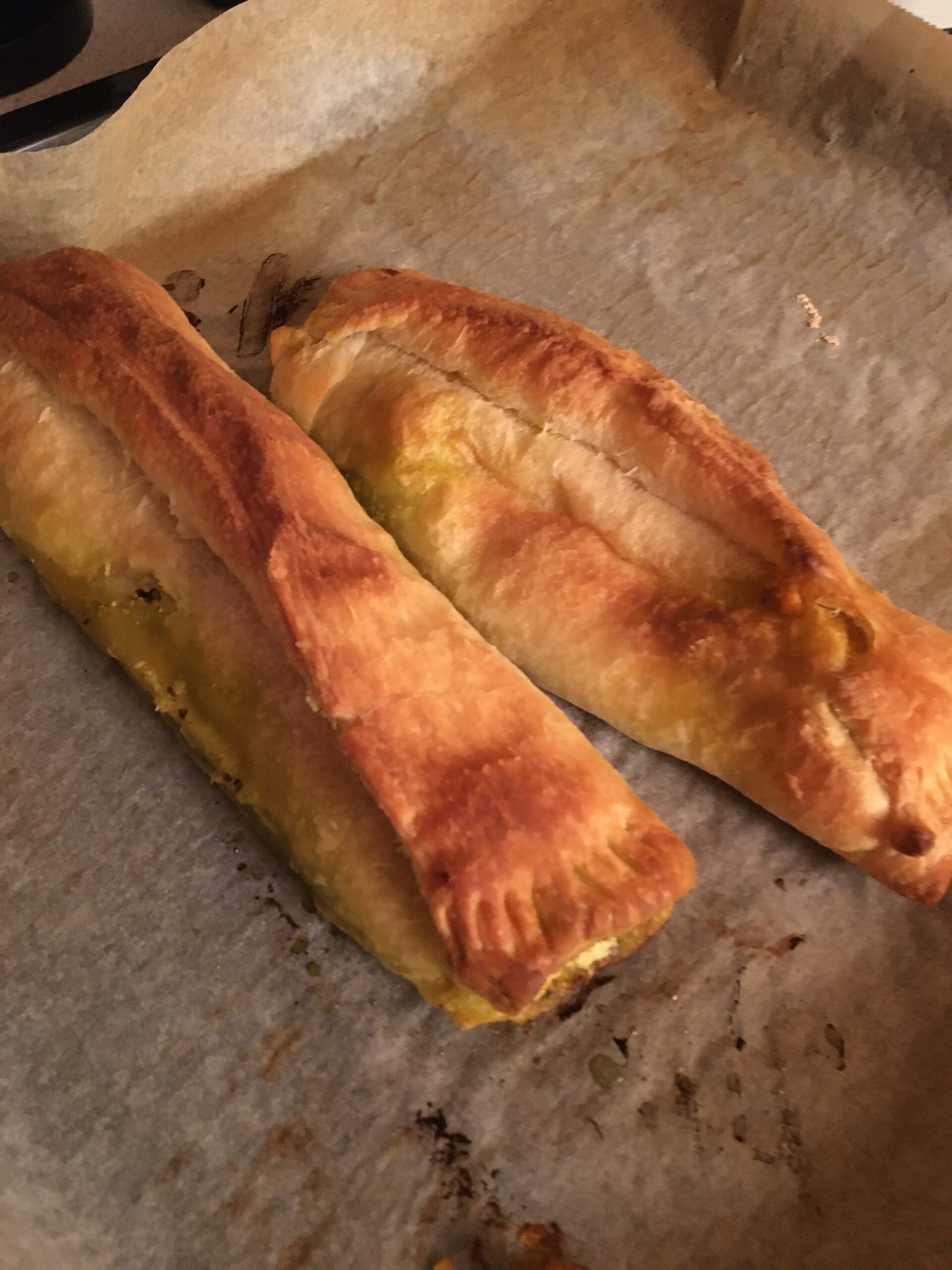 ---
Advertisement: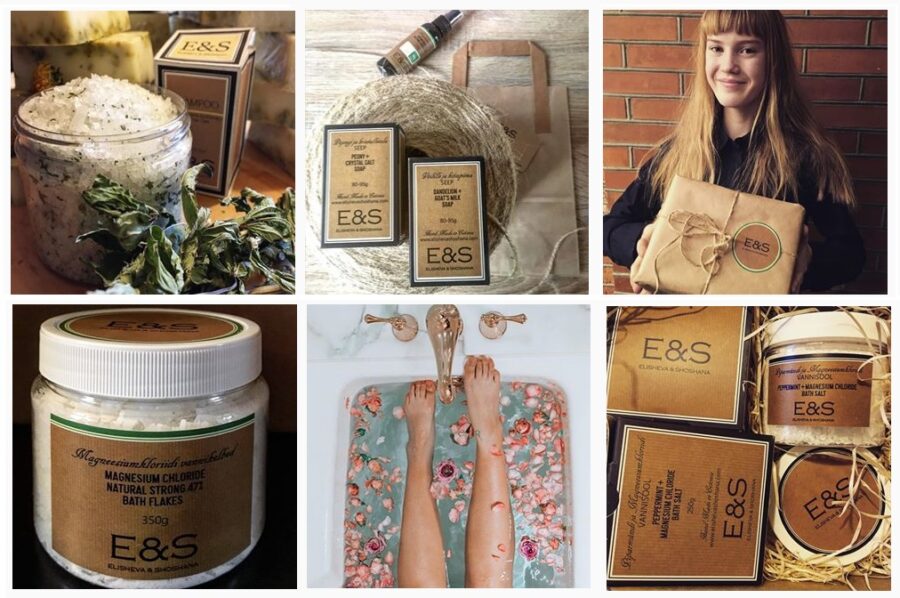 High quality & nature friendly luxury cosmetics from Scandinavia - ElishevaShoshana.com