Helena-Reet: How are the children doing during distance learning? ORDINARY CHILD versus DISABLED KID + my Women's Day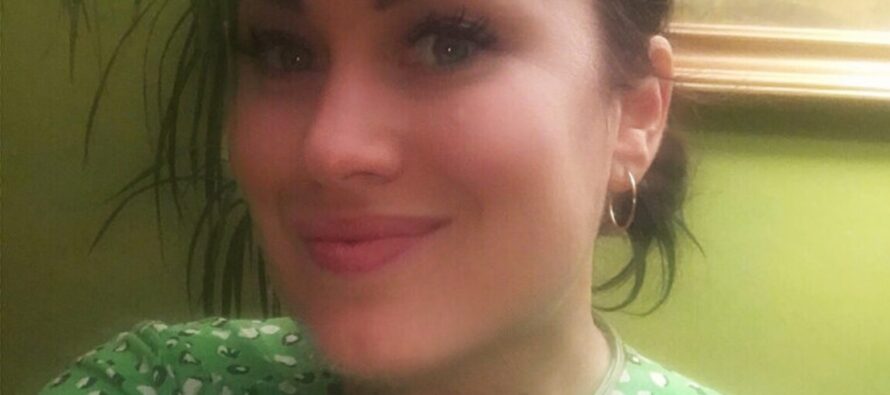 NordenBladet – When last year the covid era began, I was quite pleased that I wouldn't need to drive my children so often here and there and that in the mornings we could sleep slightly longer. It even seemed that the school homeworks got done faster and time was well spent.
Yet now I feel that my flexibility has been pushed to the ultimate limit. I am not a pedagogue and I am not that crazy full of love towards children. The last remark need not be taken overly seriously and alarmingly – for sure, I do love my kids (really much!), however, spending 24h with two teenagers, and doing that all year round, is breaking me down…. is breaking all of us down.
My elder daughter (14 yrs) is away from the classroom on distance learning and likes it, even kind of enjoys it. The volume of daily home assignments however keeps increasing and it seems to me that with individual study format, for example chemistry lessons are becoming slightly too complicated for her. Besides, I can see that my daughter is in vital need of more human interaction. The social communication that is available when children are in the physical classroom, is now missing, and this has a serious impact on someone in puberty. I can also see how the child's "school spirit" is fading. In the beginning everything seemed just fine – the days were nice and long, one could accomplish a lot and the spare time that earlier was reserved for learning could now be furnished with hobbies. For the first time in her life she found time for watching TV…. but once you offer the finger to the devil the entire arm will be taken by the devil. It begins with one movie, then another one, then it escalates to many hours of TV-series, etc.. Now the situation has developed to watching Netflix even in the car while driving to the training or to the music school classes. Briefly, from the moment discipline relaxed, a piece of her ambition went missing. I really cannot figure out how to digress from this pattern…. recently I have been thinking about that on a daily basis. At the same time, I do not wish to bring in a very negative atmosphere, since generally she is doing really well in all the activities, and accomplishes things in the carcass of ambition set by myself definitely better than most other children would.
The situation is even more challenging with my younger daughter (12 yrs). She has autism and in such times things are worse with her since she does not speak of everything. Already the usual schoolbreak was long for her, she began mentioning that she lacked friends. She became irritated, the rage attacks that had been gone for years returned again. Without medication (Rispolept) not a day went by, and even more, we had to multiply the doses. The time period that she has been on distance learning, has been painful. She refused to do the homeworks and although I tried reading with her and helping with the workbooks, it was all in vain. I realize that for her this year as well as the past year have kind of gone missing from the prior linear development. I am very much concerned and very much saddened from this realization.
In both of the children, the teenage years make the situation more complicated. Not that I have forgotten all about my own puberty, oh I can recall… I remember hating everything and everybody, I felt like nobody really understood me, I completely blindly trusted a few of my friends, I was killing time and wasting in the speed of a sparkler my individual nerves as well as those of others. But that was the past, right… and now facing the option to go through the same drama marathon with my own kids – no, I prefer not to, haha 😀 For me there was a chance to slip out of my room and go outside (a few times I even ran away from home), but during these covid-restrictions the children are forced to remain where they are, at home. The fact that several hobby activities, several cultural events etc have been called off and people have been cut out of their daily routines, disturbs the entire world.
But I do not wish to be the one that succeeds only in complaining, without searching for or offering solutions.
What is it that we ourselves can do to stop this covid-centered existence?
– Let us keep clean (sanitize our hands) Read more: DROPLET INFECTIONS mainly spread via hands – proper washing of hands keeps the infections away! + GUIDELINE about how to properly wash your hands
– Let us wear the mask
– Let us build up our strength (eat properly, think positively, walk in fresh air, spend time in nature).. This guideline works wonders! Following these points, I have lost several dozen kilos in the past 1,5 years!
– Let us go and have us vaccinated
– Let us avoid going to town, to work, to the shop while not feeling well, and let us not take our children to school and hobby schools while they are not feeling well
– Let us pray, fill ourselves with faith, hope and love… Without the Almighty enabling it, not even a leaf leaves the tree. This is the power and wisdom always worth remembering!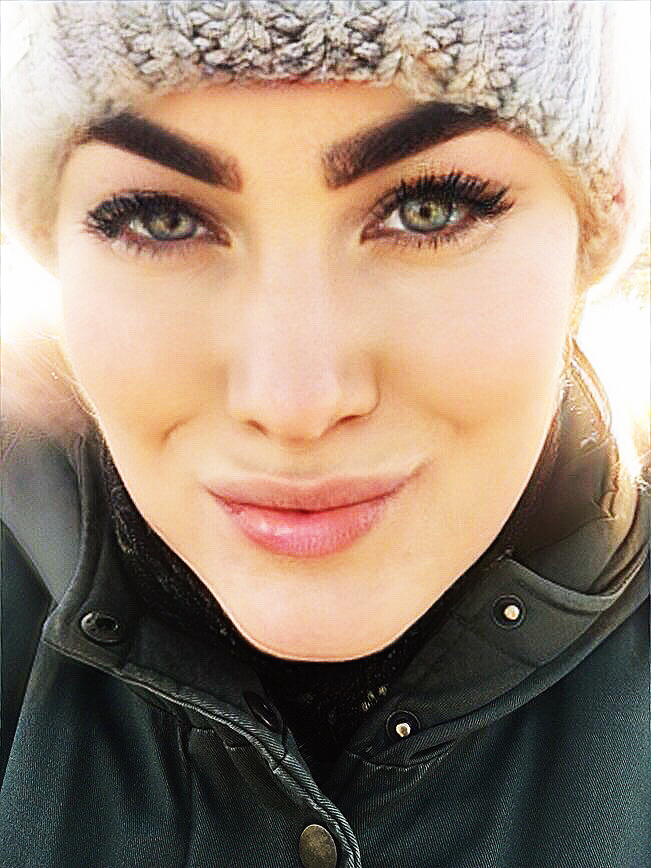 Now also a few words about the Women's Day we had on Monday… For me this was a half-hearted celebration. I somewhat celebrate this day and yet not really. I think that women need attention every day, and so do men. I try to live my life so that each day is unique and new.. but OK, understandably this cannot happen every day. Not every day can be a celebration day, this would change the meaning of the celebration. Never-ending celebration brings bad luck. You would need some days to be more extraordinary than the rest, then there is something to look forward to. Well, about Women's Day… I can make delicious cakes (best of them are with whipped cream and with almonds, and best of them are cookie cakes), but for some reason or other it has become a tradition that on Women's Day we always put on the table cakes from stores. In a way, it is great to test all the cakes that can be found in the stores, I would say that within time the cakes offered in the stores are getting better and better. In the current blog post I will be comparing two desserts – the curd cake (12 slices) from Eesti Pagar, and the handmade strawberry-kiwi curd cups from Selveri Köök. Keeping it short.. The winner is Selveri Köök! Although Eesti Pagar usually makes products with great quality, this time the cake was frozen (I suspect that the cake was frozen and then warmed up again), it was rather blunt for the taste-buds, and lacked personality. On a scale from one to the maximum of five, I would give two points. For the curd cups I would generously give four points, which is a good result for a commercial cake.
Our Women's Day gallery can be found here below! Besides the two purchased desserts, and besides fresh Greek strawberries and tangerines I prepared for lunch and for dinner potato salad, grilled sausages, fresh salad, and chicken cutlets with macaroni from Tartu Mill 100% full grain pasta "Fusilli". To decorate the table, I received 7 wonderful red roses! 🙂
Hugs!
Do read also my previous blog posts (all posts are available in four languages – Estonian, Finnish, Swedish and English!)
---
---
Advertisement: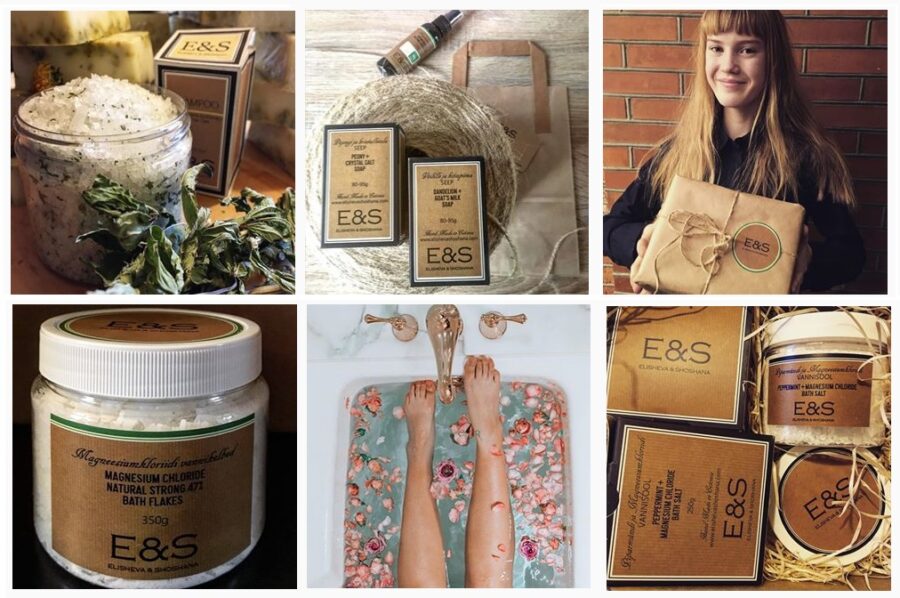 High quality & nature friendly luxury cosmetics from Scandinavia - ElishevaShoshana.com