Helena-Reet: With children on a road trip around Finland (VOL3: Vaasa – ruins of Korsholm castle, Mannerheim, Airbnb renthouse etc) + PHOTOS!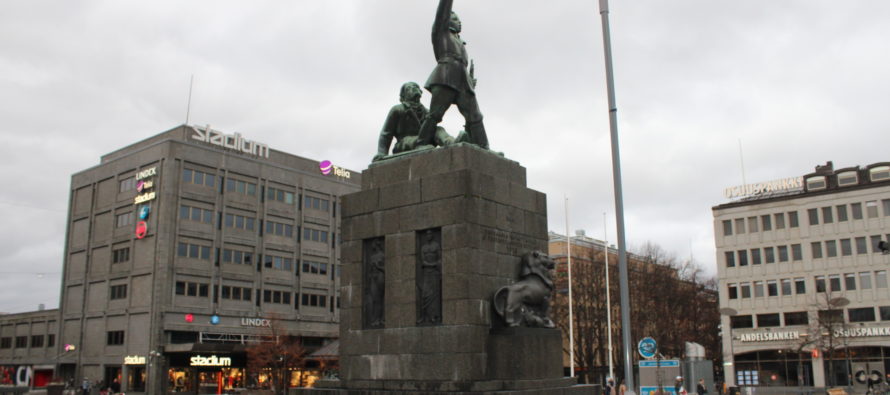 NordenBladet – After the exciting morning in Tampere (read about it HERE) we started off towards Vaasa. It is ca 260 km from Tampere to Vaasa. Most of the distance I covered on E12 road yet here and there we turned off from the main road to see the around. On our route we crossed Teivo, Ylojärvi, Rakkakoski, Kalalahti, Hämeenkyrö, Kyrökoski, Järvenkylä, Kostula, Jouti, Kilvakkala, Mansoniemi, Riitiala, Parkano, Jalasjärvi, Jokipii, Luopa, Kurikka, Tuiskula, Koskenkorva, Jakkula, Laihia, Helsingby and Runsor.
In about two hours time we took a small lunchbreak on the way and then headed on again. While many people have asked about the gas prices and the road taxes, then I will add these here. Petrol E95 costs ca 1.56 eur in Finland, E98 1.64 and diesel 1.45 – these are Neste prices. The tariffs may vary a bit from station to station but in general these were the prices almost everywhere. There is no need to worry about being trapped on a road – there are plenty of petrol stations on the roads and most of them enable self service (you pay with the card and fuel. To my knowledge there are no road taxes in Finland, at least on our trip around Finland we never crossed a fee based road and we did travel numerous large highways, smaller roads and village roads. However, there were many speed controlling cameras.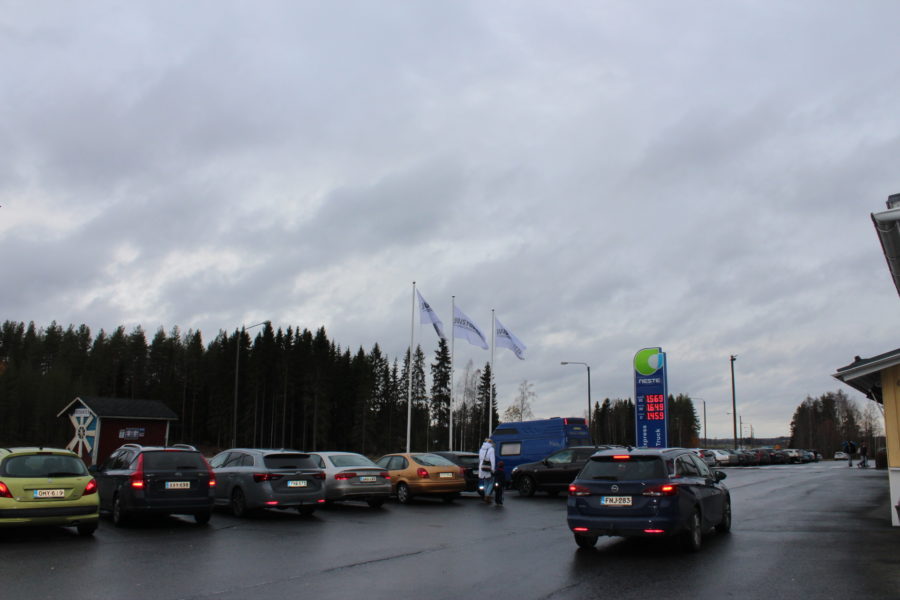 Vaasa is a town on Finland's west coast in Pohjanmaa county, the narrow part of Merenkurkku (Kvarken) where Finland and Sweden are separated by a mere 80 km. About a quarter of the population are Finnish Swedes. It is a pleasant seaside industry and university town. I really like Finland's west coast, there is plenty to see and visit. The history of Old Vaasa dates back to the 14th century. Ca 4 km from the current city centre of Vaasa there are the Old Vaasa ruins (Kauppiaankatu 5, 65380 Vaasa). There is also the castle of Korsholm that apparently belonged to a wealthy Swedish politician and magnate Bo Johnsson Grip.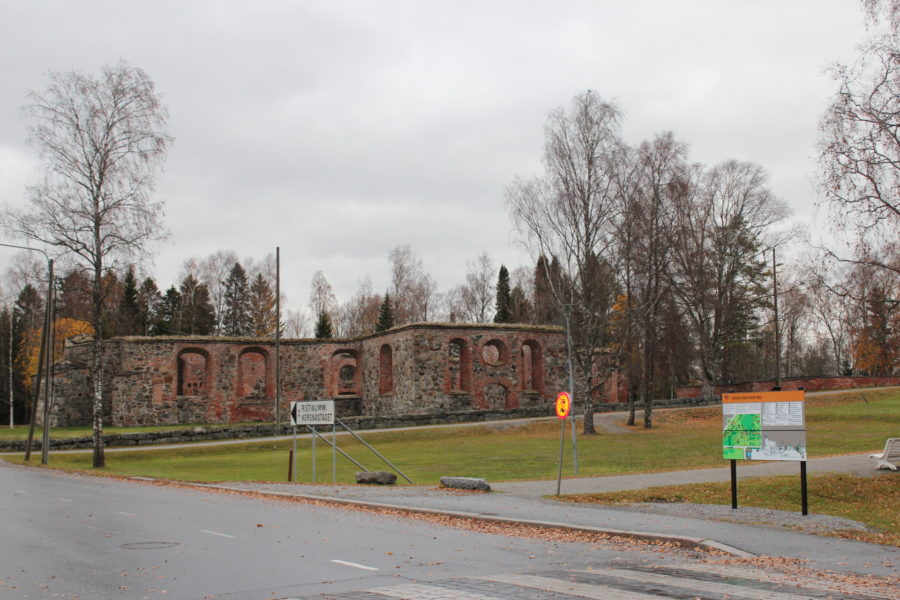 The best known sightseeing in Vaasa is the Statue of Liberty, 14 m high and weighing 3.6 tons, located in Vaasa market square (Hovioikeudenpuistikko 15, 65100 Vaasa), created by the sculptors Yrjo Liipolan and Jussi Mäntysen. The statue also depicts the 30-year-old Carl Gustaf Emil Mannerheim that studied in St Petersburg military school and served in the Russian army and who has been featured in history books as Finland's most famous commander and statesman, the commander-in-chief in three wars and a two-time statesman. Mannerheim is the man who not only conquered back the territories lost by Moscow peace treaty but who also led the white army in Finland's Civil War and all of Finland's armed forces in Winter War and had the greatest merits in maintaining Finland's independence.
The Nordic countries have such beautiful old towns! I like the historical market places and central squares, houses with beautiful architecture, cobble-stone pavements in the old town. There is history in every step. We took photos and Estella Elisheva posted to her friends the live-videos in her Insta story (@estella.elisheva) as well as Snapchat. During the entire journey we posted live also to my Instagram account (@helenareetennet). It was so sweet that whenever there was a longer pause, the acquaintances started inquiring by phone: Where are you? Is everything alright? etc… 🙂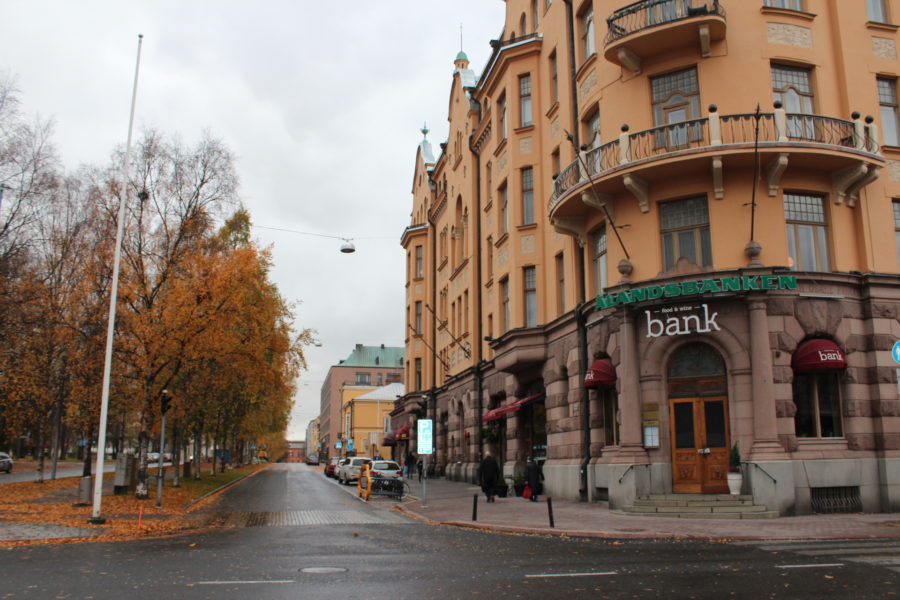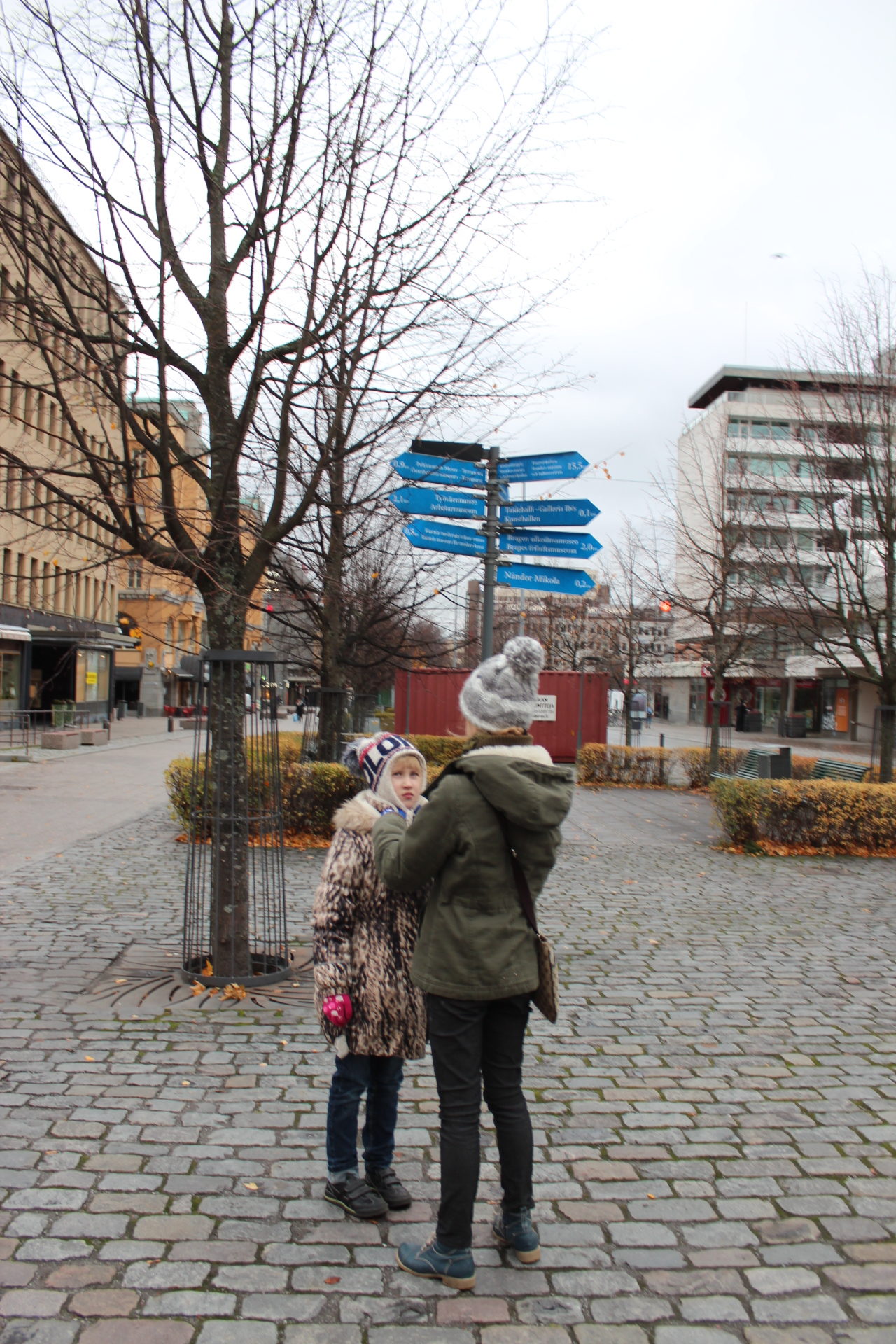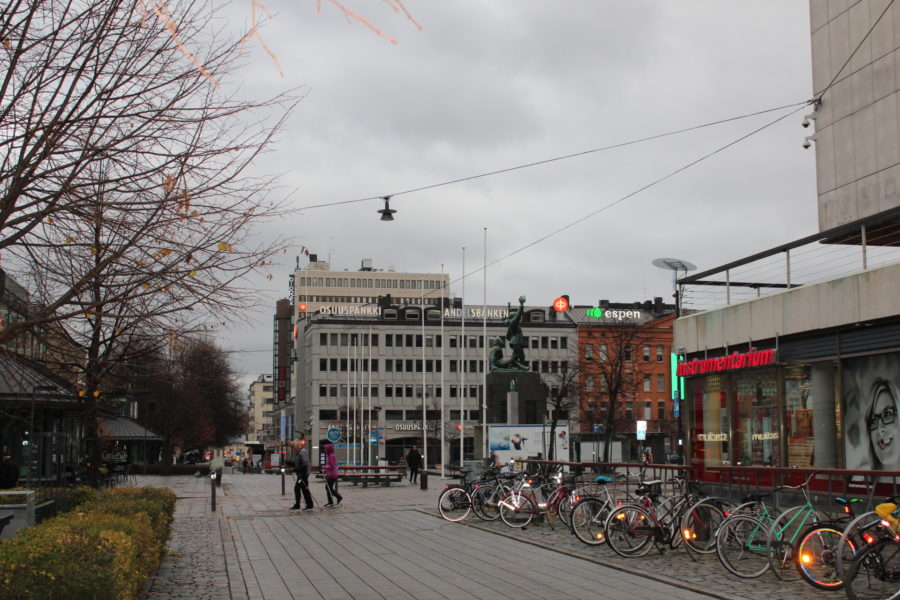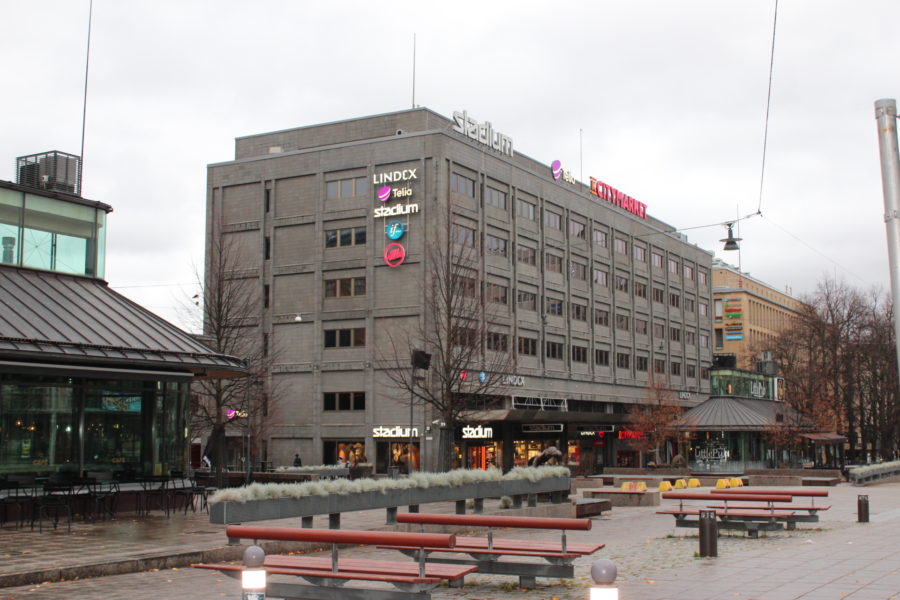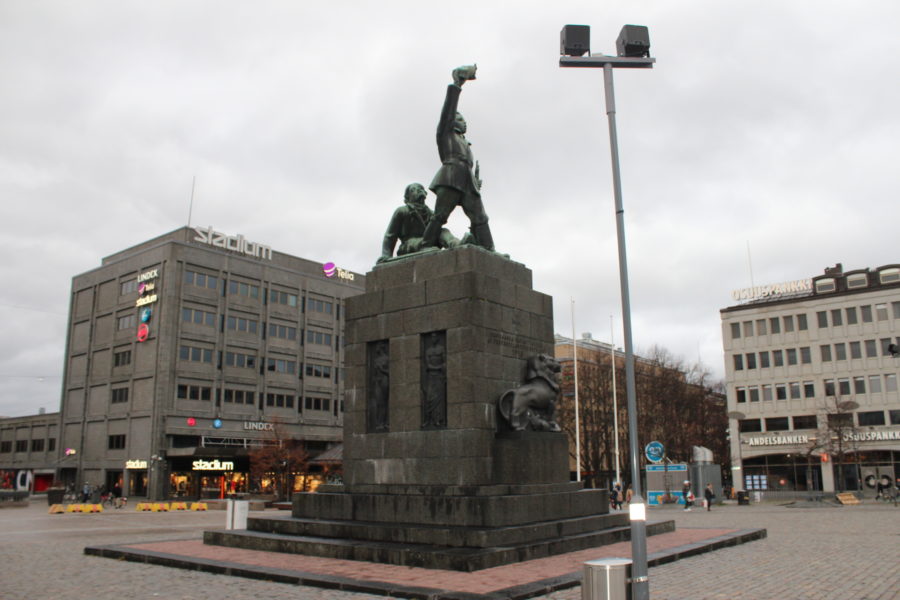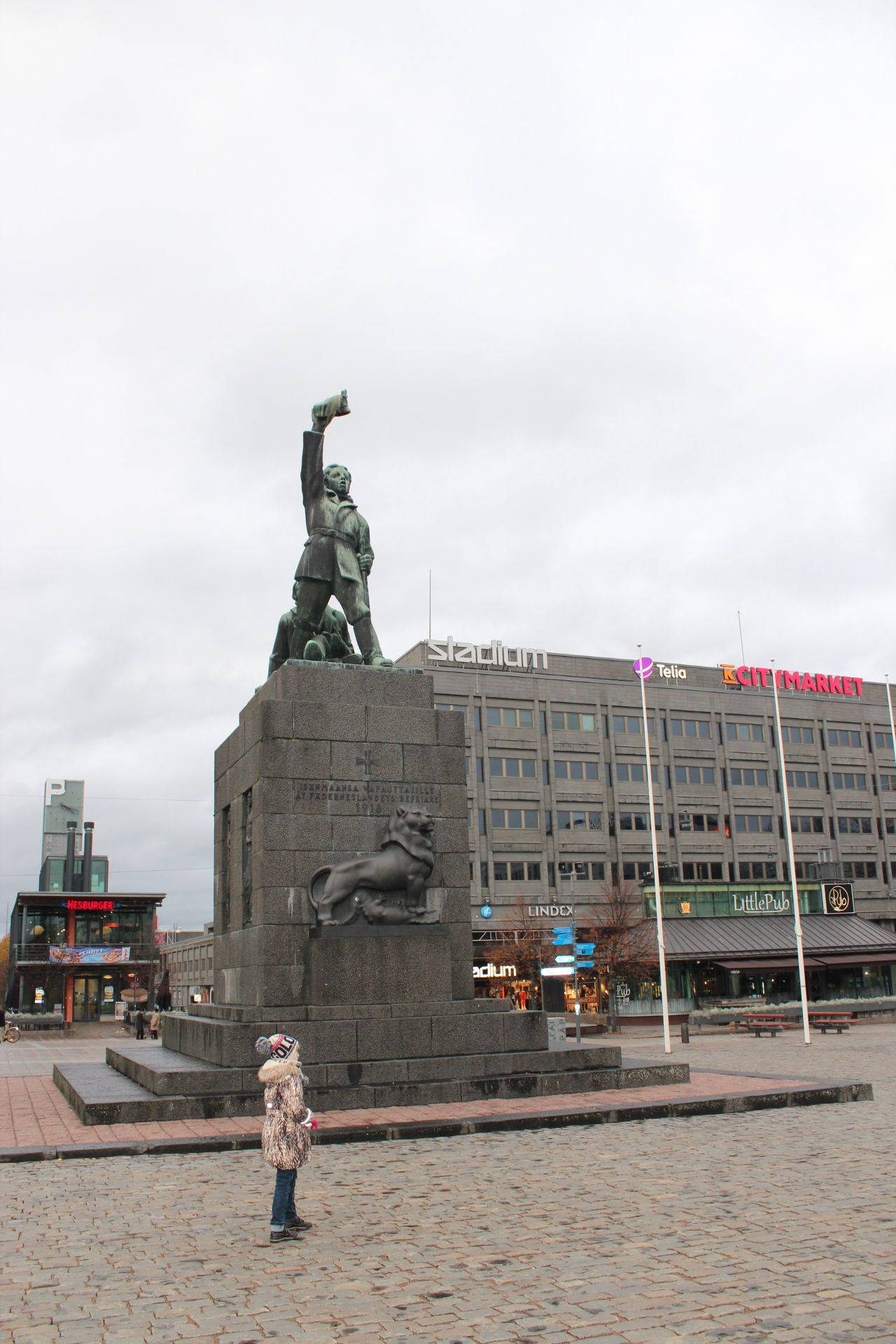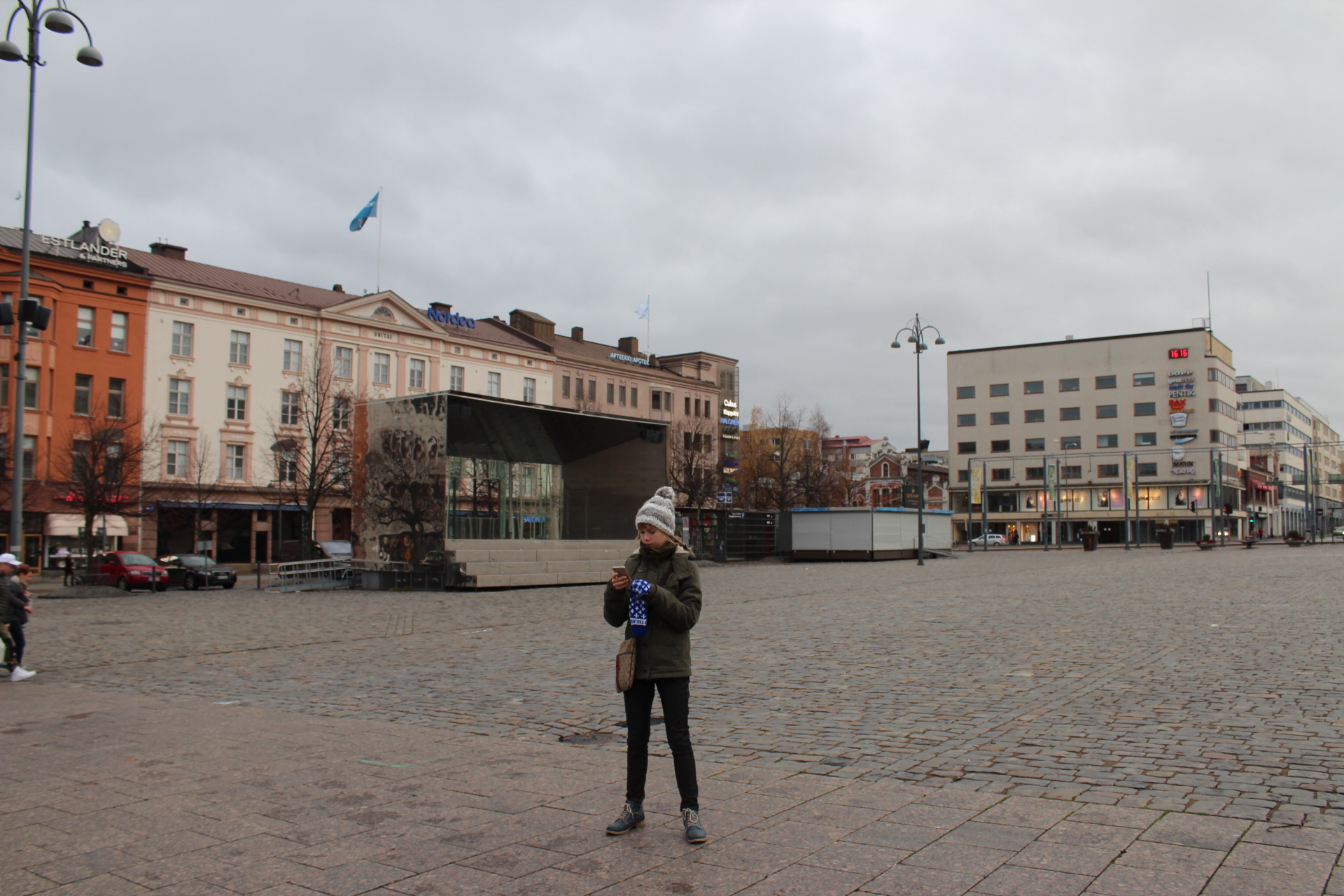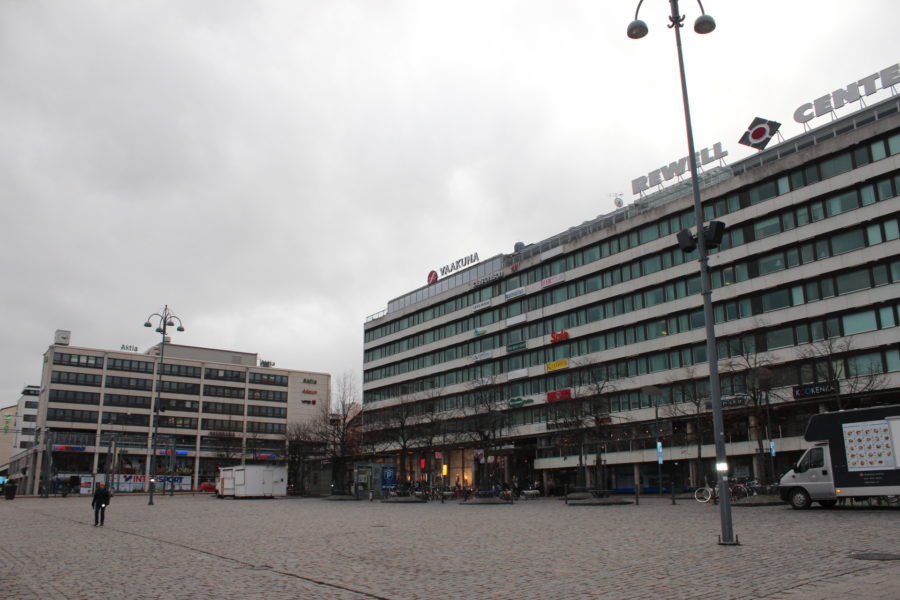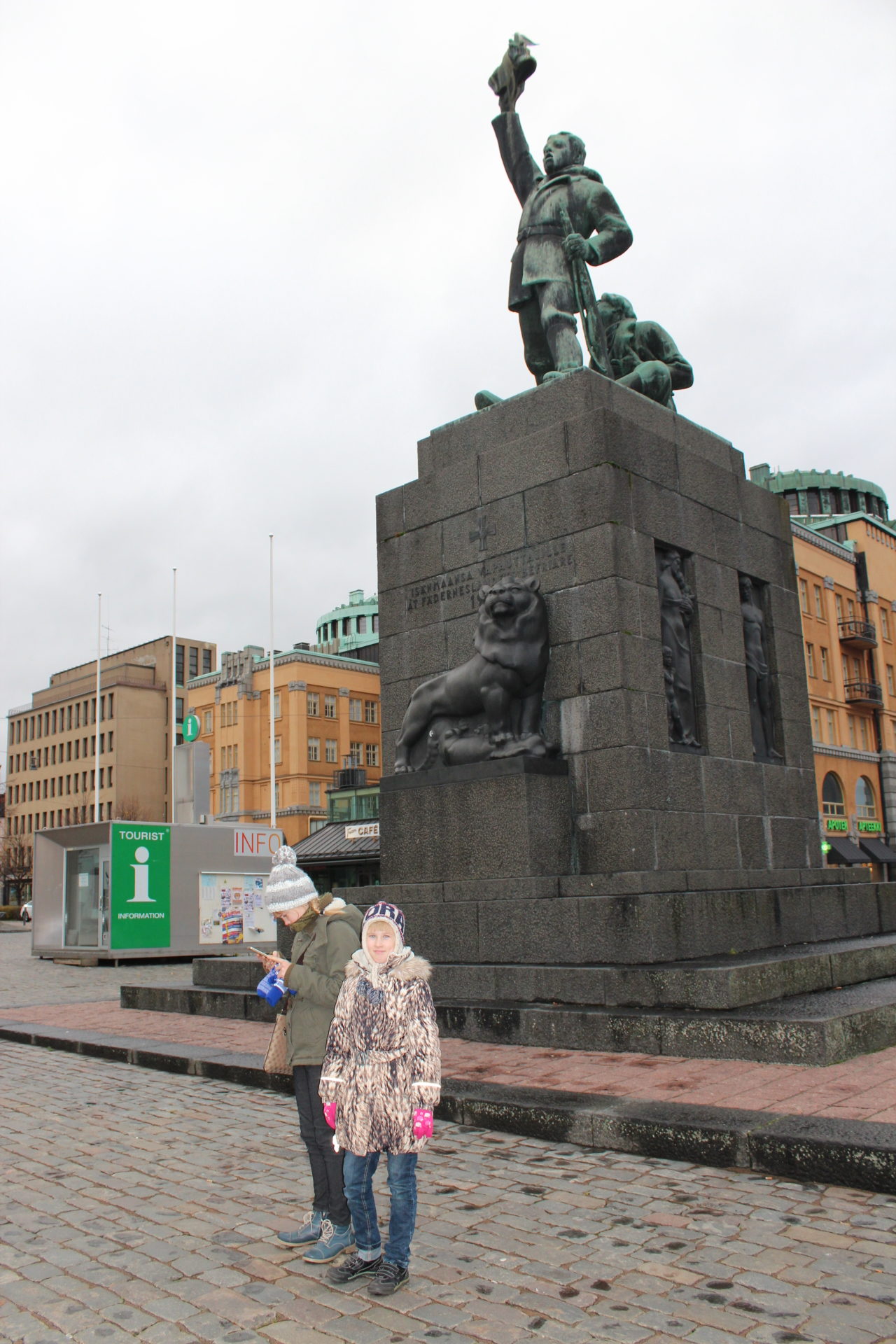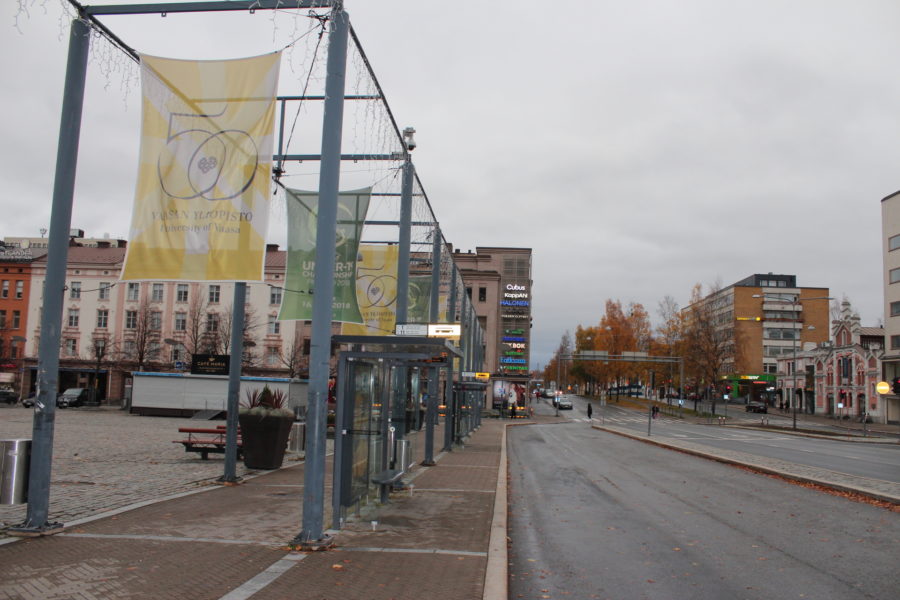 Then we went shopping and I bought something to eat for dinner. I had booked a lake house via Airbnb about 20-30 km in the direction of Oulu in Vöyri and we decided to cook at home. While staying in the hotel we usually eat out or dine in the hotel restaurant. For me finding accommodation via Airbnb was something new, earlier i had just once stayed in Israel but then there were many people in a room and it was arranged by someone else. So for me it was a new experience and I was quite happy about it.
Should anybody wish for purchasing a luxurious summer house in Finland then it is definitely worth considering the surroundings in Vöyri. Maxmo, Tottesund, Brudsund, Särkimö, Österö, Oxkangar, Ulot, Kvimo, Lilloxkangar, Kaitsor, etc… Overall, the region on the banks from E8 towards the Gulf of Botnia is simply wonderful!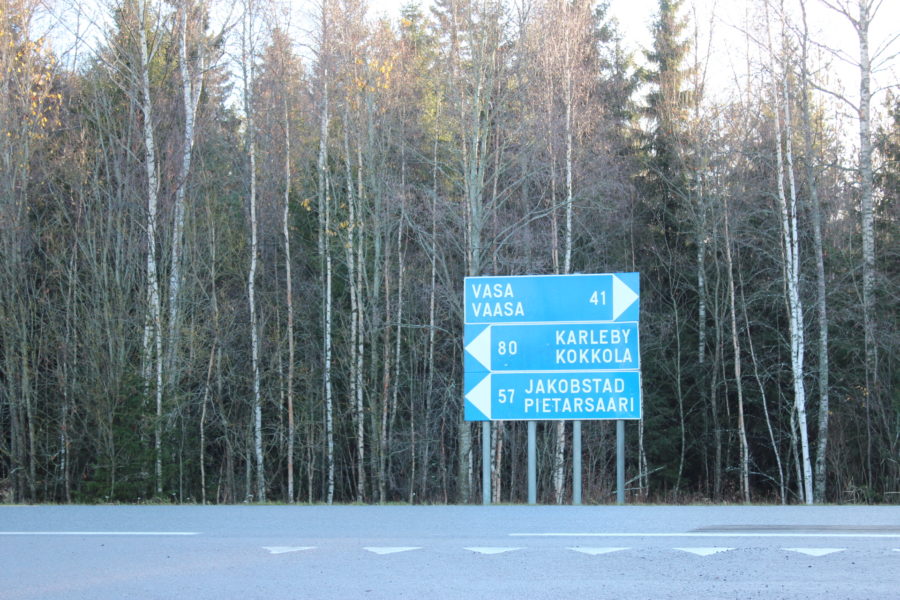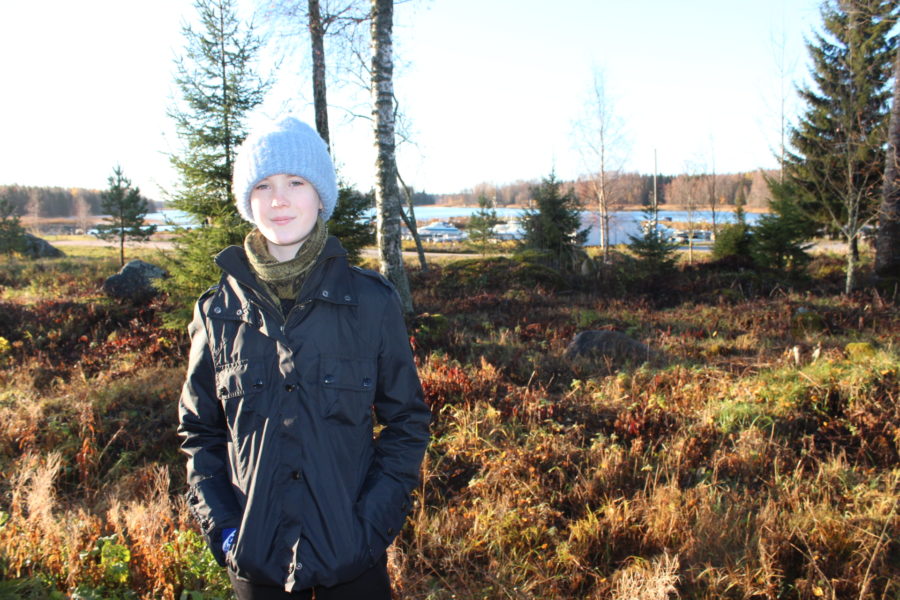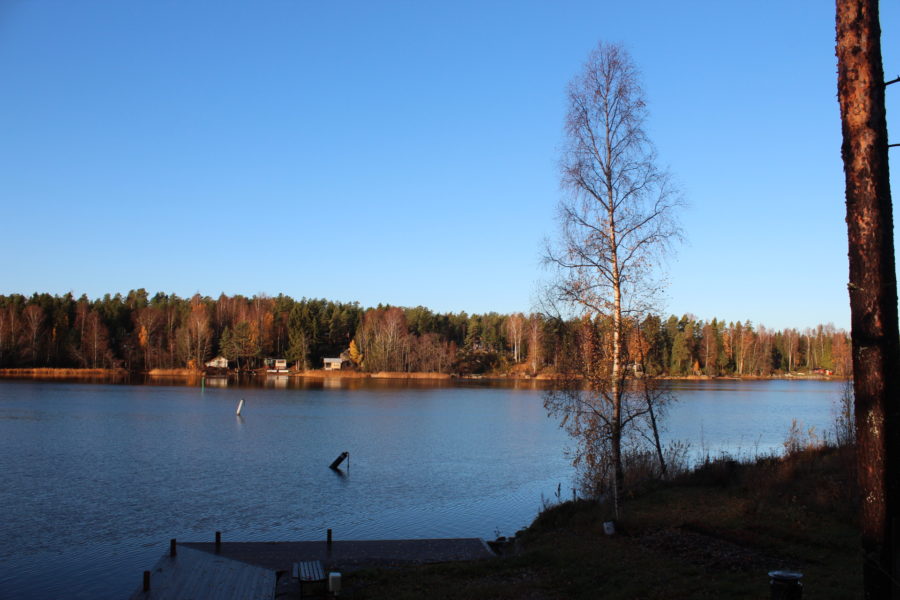 RRR
Keywords: Teivo, Ylojärvi, Rakkakoski, Kalalahti, Hämeenkyrö, Kyrökoski, Järvenkylä, Kostula, Jouti, Kilvakkala, Mansoniemi, Riitiala, Parkano, Jalasjärvi, Jokipii, Luopa, Kurikka, Tuiskula, Koskenkorva, Jakkula, Laihia, Helsingby, Runsor, interesting places near vaasa, what to do in vaasa, vaasa finland information, petrol prices in finland, road prices in finland, diesel price in finland, fuel price in finland, road cameras in finland, Pohjanmaa, Merenkurkku, Kvarken, Finnish Swedes, Korsholm, Old Vaasa ruins, visit vaasa, travel to vaasa, Statue of Liberty in vaasa, sightseeing in Vaasa, famous places in vaasa, vaasa photos, Maxmo, Tottesund, Brudsund, Särkimö, Österö, Oxkangar, Ulot, Kvimo, Lilloxkangar, Kaitsor, Gulf of Botnia, all you need to know about vaasa, vaasa travel blog, with children on a road trip around finland, with children on a road trip, around finland, car trip in finland, with car in finland, with family in finland, with kids in finland, finland road trip, finland tourist attractions, finnish road trip, finland travel, rovaniemi northern lights, visit lapland, places to visit in finland, lapland finland christmas, europe road trip, finland tour, roadtrip suomi, lapland finland, finland trip, finland tourism, finland vacation, finland itinerary, things to do in finland, scandinavia trip, finland tour itinerary, finland train, day trips from helsinki to lapland, helsinki to rovaniemi train, driving in finland in winter, finland destinations, things to see in finland, lapland map, finland map, finland travel blog, finnish travel blogger, finnish travel bloggers, travelblog, what to do in finland, auto finland, things to do in lapland, ice hotel rovaniemi, best places to visit in finland, finland winter, helsinki finland points of interest, norwegian finland, finland, norway sweden finland vacation, things to do in rovaniemi, lapland norway, trip to sweden, road trip north finland, helsinki winter, finland google map, things to do in helsinki in winter, finland winter itinerary, driving in helsinki, cars tour, finland travel itinerary, day trips from helsinki in winter, scandinavian road trip, around finland road trip, lapland tours from helsinki, visit lapland finland, finland travel guide, lapland road trip, cities in finland, visit finland in winter, finland self drive, helsinki to lapland, finlands road trip itinerary, best time to visit finland for northern lights, time in finland, visit finland, finland lapland itinerary, blogger road trip, northern lights helsinki, what to do in rovaniemi, finland fly drive holidays, best time to visit finland, scandinavian road trip itinerary, planning a trip to finland, what to see in finland, finland itinerary winter, finland travel blog, finland lakes, suggested itinerary for finland, bycar, norway sweden finland itinerary, things to do in finland in winter, where to go in finland, trains in finland, arctic circle finland, finland lapland tour, finland by car, Norden Bladet travel info, NordenBladet travel site, Nordic info in english, norden info in english. nordic travel info in english, finland self drive tours, travel from helsinki to lapland, day trip to lapland finland, travel finland northern lights, norway sweden finland trip, touring finland, travel to finland northern lights, where to go in finland in winter, countryside life in finland. finland itinerary summer, scandinavia road trip, finland in december, places in finland, driving in finland winter, rovaniemi itinerary, finland guide book, finland cars, driving to finland, maps finland, road trip to lapland, finland sweden norway trip, finland visiting places, sweden norway finland trip, winter driving finland, finland driving, finnish trains, places to visit in finland in winter, motorhome finland, helsinki to rovaniemi by car, sweden road trip, how many lakes in finland, finland attractions, wheres lapland, best places to visit in finland in winter, afinn, trips to norway sweden and finland, travel norway sweden finland, campervan finland, how to go to finland, nordic blogger, nordic bloggers, scandinavian blogger, helena-reet travel blogs, finnish travel blog, scandinavian blogger, top scandinavian bloggers, top scandinavian travel blogger, lakeland finland, finland train map, arctic circle rovaniemi, driving in finland, small villages in finland, suomi, suomen bloggaaja, vaasa map, vaasa wikipedia. best road trips in scandinavia, finland tourist destinations, where is finland on the map, finland travel advice, finland scenic routes, finland sightseeing tours, scandinavian roadtrip, finnish map, trips to finland winter, touring scandinavia by car, finland day tours, where to travel in finland, finland scenery, best cars finland, road trip finlande, how to travel to finland, driving in finland in december, finland where to go, car visit, finlandia, fly and drive finlandia, cars in finland, finland guide, finland 5 day itinerary, roadtrip scandinavia, finland road map, finland backpacking routes, go to finland, driving in rovaniemi, helsinki driving, helsinki winter itinerary, touring sweden by car, road trip through finland, auto in finland, scandinavia by car, road trip through scandinavia, finland road, matkailu. travel finland on a budget, helena-reet, helena-reet ennet, estella elisheva, ivanka shoshana, models who travel, travel influencer, travel influencers, scandinavian influencers, travel article, travel writer, digital nomad, scandinavian writer, travel from finland to sweden, rent a camper finland, suomen matkat, suomen matkailu. planning a trip to lapland, scandinavian road trip route, finland itinerary blog, lapland travel blog, helsinki to lapland train, rv finland, travel helsinki finland, travel to lapland finland, dr helsinki, finland sites to visit, a week in finland, roadtrip finland, finland trip blog, nordic road trip, day trip to finland, how to travel from helsinki to lapland, trip in finland, road trip around scandinavia, road trip en finlande, finland tour blog, finland tourist map, travel blog finland, travel from sweden to finland, finland free and easy, two weeks in finland, 2 weeks in finland, travel in finland with car, finnish blogger. mom travel blog, is it safe to travel in finland, safe travel in finland, best places to visit in finland, nordic travel sites, scandinavian travel sites, scandinavian travel website, scandinavian travel magazine, scandinavian travel news, nordic travel news, finnish travel news, finland travel news, visiting finland in november, finland snow driving, getting from helsinki to lapland, where to go finland, what to do in finland in october, finland tourism brochure, finnish tour, how to go to lapland from helsinki, how much is a trip to finland, road trip norway sweden finland, finnish travel influencer. finland motorcycle, capital of finland map, finland travel tips, road trip denmark sweden norway finland, rovaniemi travel blog, roadtrip finnland, visiting finland in november, helsinki finland travel guide, a trip to finland, day trips in finland, travelling around finland, 4 days in finland, 5 days in finland, finnland roadtrip, rovaniemi finland things to do, norway sweden finland road trip, suomi road trip, road trip suomi, finland offroad tour, things to do in finland in october, finlan travel, 10 days in finland, is it safe to travel to finland, travel finland blog, how to go lapland from helsinki, when to go to finland, one week in finland, best finnish blogger. finland travel map, finland in 7 days, e75 finland, how far is helsinki from lapland, drive from helsinki to rovaniemi, visiting finland in november, train helsinki to levi, byer i finnland, why travel to finland, winter driving in finland, suomi roadtrip, finnish roads, finland when to go, best road trips in scandinavia, getting to lapland from helsinki, finland road conditions, helsinki road, scandinavia driving tours, road trip finland, finland road trip itinerary, road trip in finland, finland round trip, finland santa trip, finland igloo trip, a road trip, finland road cameras, visiting finland with kids, in finland with children
---
---
Advertisement: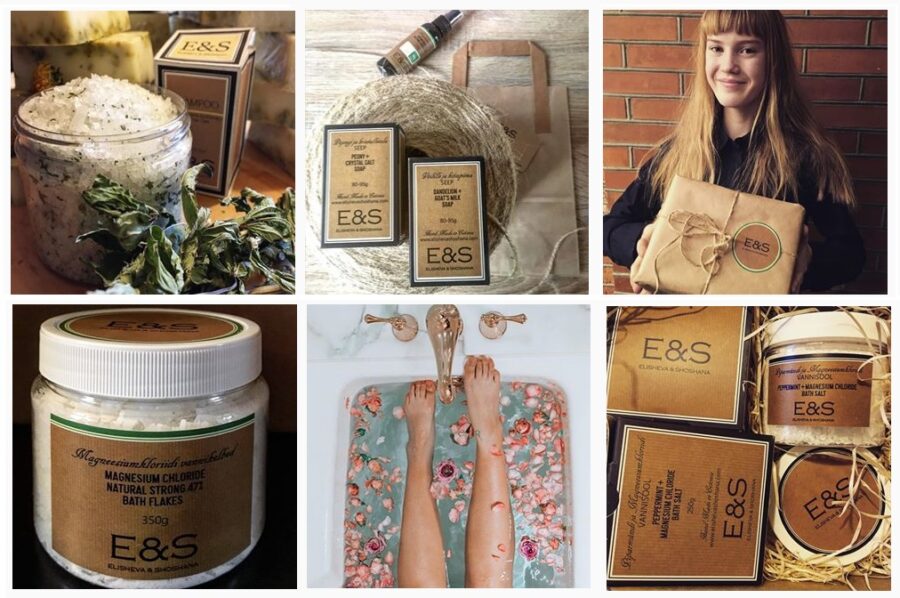 High quality & nature friendly luxury cosmetics from Scandinavia - ElishevaShoshana.com