Helena-Reet: Around Finland on a road trip with children (VOL2: Impressions from Tampere – sightseeings and a lot more) + TRAVEL PHOTOS!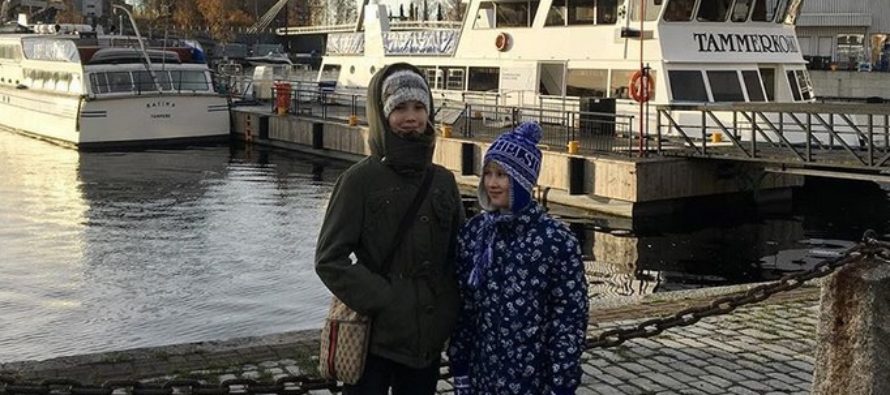 NordenBladet – Tampere, at first glance, is an ordinary big city – the chimneys are fuming, cars are racing by and people are bustling to and fro. In the morning while taking a walk through the city we could see a broken bar window and there was trash thrown on the ground from Saturday night. Yet taking into account that it is the second largest city in the country, the general impression was still that it is a sweet and peaceful place.
Tampere (Tammerfors) is located between Näsijärvi and Pyhäjärvi, which are connected by Tammerkoski canal, running through the city centre and dividing the city into two – eastern and western Tampere. I have heard that each side is breathing in their own rhythm and many local people that have been born on one side needn't ever go on the other side. Also, the famous ice hockey teams working on either side are competing against each other – Tampere Lynx and Tampere Tappara.
Without choosing sides and without background information, I found myself in western Tampere during my first visit to Tampere. We arrived in Tampere on Saturday evening (read about it HERE) and we didn't hurry to get to know the nightlife. First, of course, because I was travelling with children and also because I find a good night's sleep very important. While in my youth I was able to go straight to work or to school from a party then today I prefer a peaceful visit to the SPA in the evening, a pleasant dinner, a movie, or a book.
Estella Elisheva was the first to wake in the morning. She had set her alarm clock so that she could work out 40 minutes before breakfast. Then we went to eat and already at 9 a.m. we went for a morning walk in the city. A lot grand and beautiful architecture met the eye and I liked the way the water bodies and parks succeeded one another, forming an integrated unity. There were hundreds of restaurants at hand as well as shops and hotels, music and concert halls, theatres and cinemas. We were walking, taking photos for NordenBladet and Insta (see @helenareetennet) and before we noticed it was 11 o'clock. At that time I was like fivepence in Sokos department store (Hämeenkatu 21, 33200 Tampere) going up the elevator to the second floor to visit Marks & Spencer (M&S) store where one can buy clothes even if one is not pursuing a modelling career nor intending to do the catwalk in a swimsuit.
There are many young people in Tampere thanks to two univesities and two polytechnics that are also offering higher education (from the total population of 234 441 there are 40 000 students) and the city is famous for its active cultural life. By the way, the well known writers Väino Linna, Kalle Päätalo, Hannu Salama and the poet Lauri Viita originally come from Tampere. In Tampere Ristimäki there are the studios of Yle TV2.
There are numerous sightseeings in Tampere worth visiting. Already the museums and art galleries are really for each preferance. The best known museums are Muumi Museum (Yliopistonkatu 55); the museum centre Vapriikki (Alaverstaanraikki 5); Finnish Ice Hockey Museum (Alaverstaanraitti 5); History and Work Museum Työväenmuseo Werstas (Väino Linnan aukio 8); History of Media Museum Rupriikki Media Museum (Alaverstaanraitti 5); Emil Aaltonen Museum (Mariankatu 40); Tampere Lenin Museum (Hämeenpuisto 28); Sara Hildén Art Museum (Laiturikatu 13); Amurini Employee Museum quarters or Amurin Työläismuseokortteli (Satakunnankatu 49); Spy Museum (Satakunnankatu 18); Tampere Art Museum or Tampereen taidemuseo (Tampere-talo, Yliopistonkatu 55). An interesting place for nature lovers as fans of esoterics would certainly be Tampereen Kivimuseo (Alaverstaanraitti 5), that displays stones and minerals originating from more that 80 countries, gathered by and granted to the museum by Paavo Korhonen. With children it would be interesting to visit besides the Muumi Museum also the exhibition dedicated to Haihara doll in Vapriikki museum centre – "The Doll Museum Jubilee Exhibition". More info about Tampere as well as Finnish museums in general can be found on the page museot.fi.
Also, among the sightseeings another most known and visited is Tampere Cathedral (in Tuomiokirkonkatu), designed by Lars Sonck in romantic style and decorated by frescoes made by Hugo Simberg; then Pyynikki park and panorama tower (Näkötornintie 67); 167,9m Nasinneula tower designed by Pekka Ilveskoski (Laiturikatu 1); the great conference and concert centre Tampere Hall or Tampere talo (Yliopistonkatu 55 PL 16), etc. It is also worth while to visit the Finlayson region or Finlayson alue (Finlaysoninkatu). As homework I have taken notes that I wish to see Tampere Market Hall (Hämeenkatu 19) that is considered to be the largest indoor market in the Nordic countries, and Tampere Tallipiha Stable Yards (Kuninkaankatu 4b) that is located in the rooms built in the 1880s by the factory owner Wilhelm von Nottbeck for his horses, the rooms have now been finely renovated and built into a shopping centre. The centre accommodates plenty of interesting handicraft boutiques.
I will soon visit Tampere again in relation to business matters and then I will be able to find out new places there. I find it great to have my favourites in every city – the favourite hotel, the favourite restaurant/caffee, etc. At the moment I cannot put my finger on anything particular, since we were mostly passing by. It would be interesting to visit the Särkänniemi amusement park with children (Laiturikatu 1), where besides the merry-go-round there are also an aquarium, planetarium and a small zoo. This time we only took photos of it.
In the afternoon we headed towards Vaasa as the next chapter in our "Trip around Finland". The road was full of traffic cameras and therefore the journey was a bit less pleasant than coming from Helsinki to Tampere. The GPS kept beeping. However, about Vaasa you can already read from the next blog post!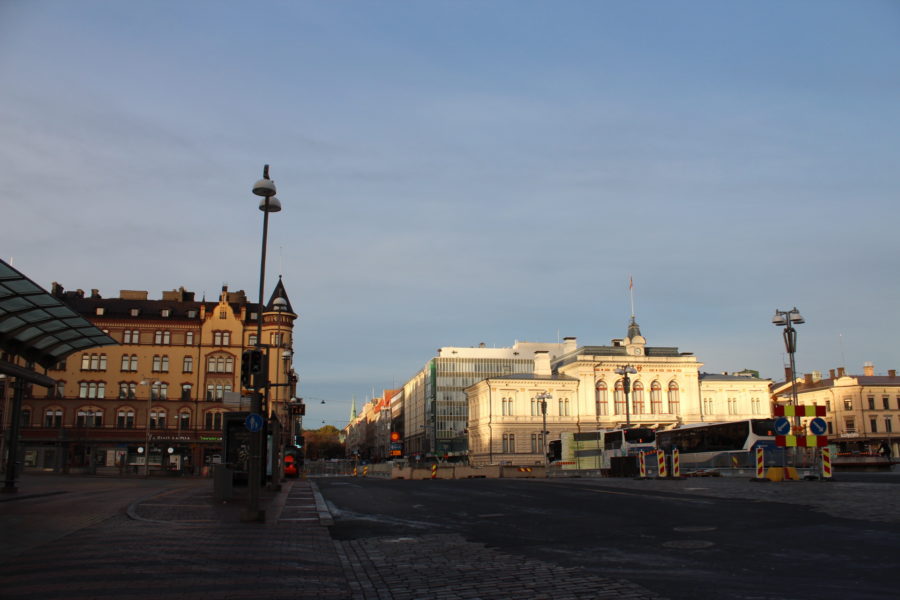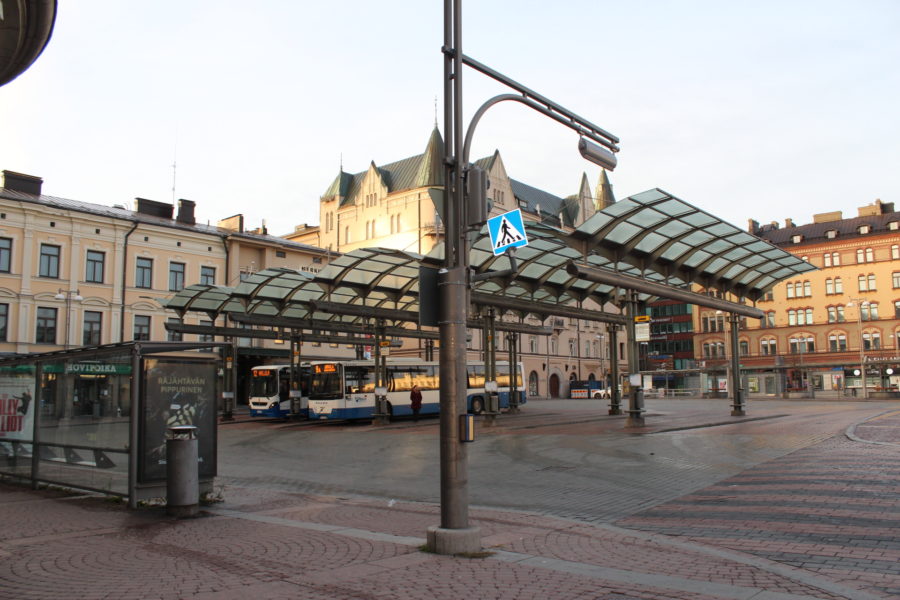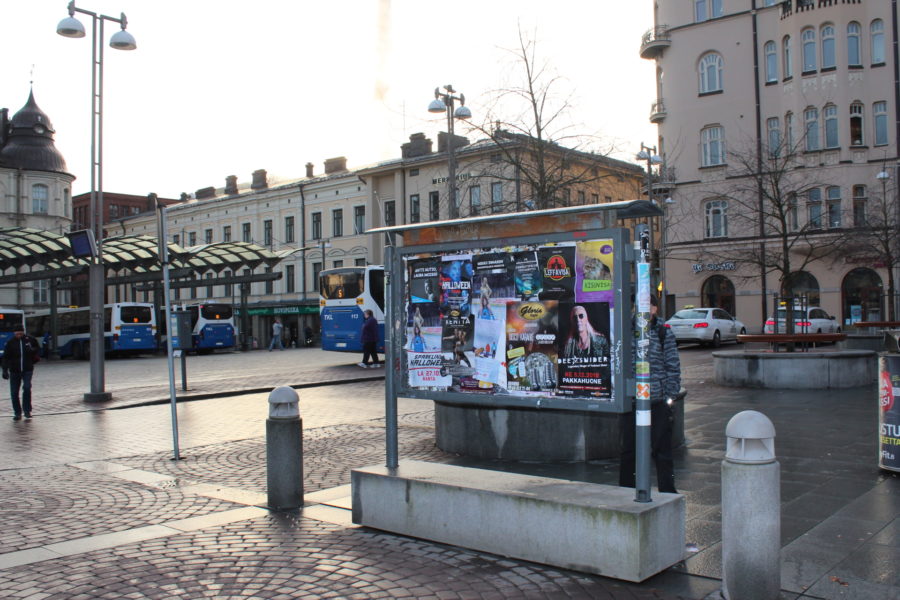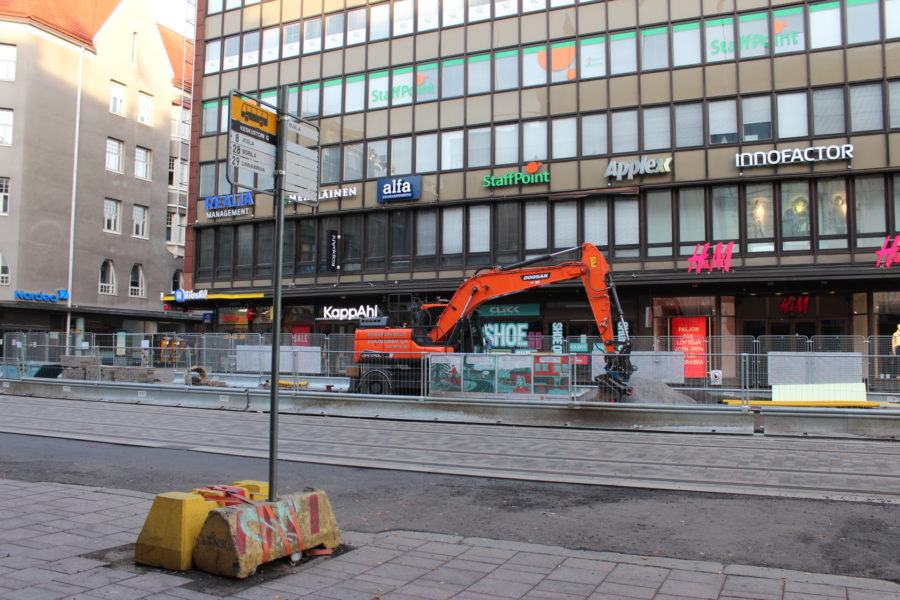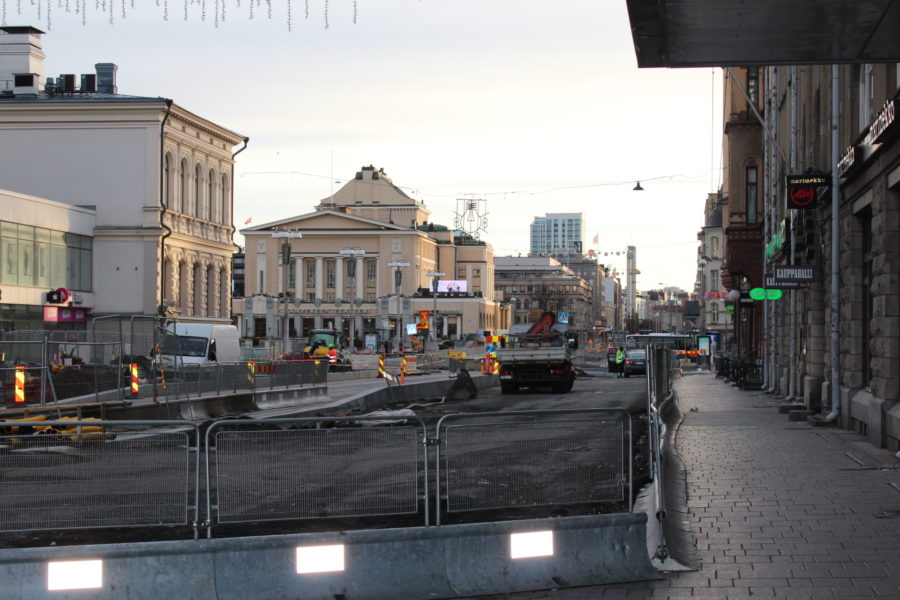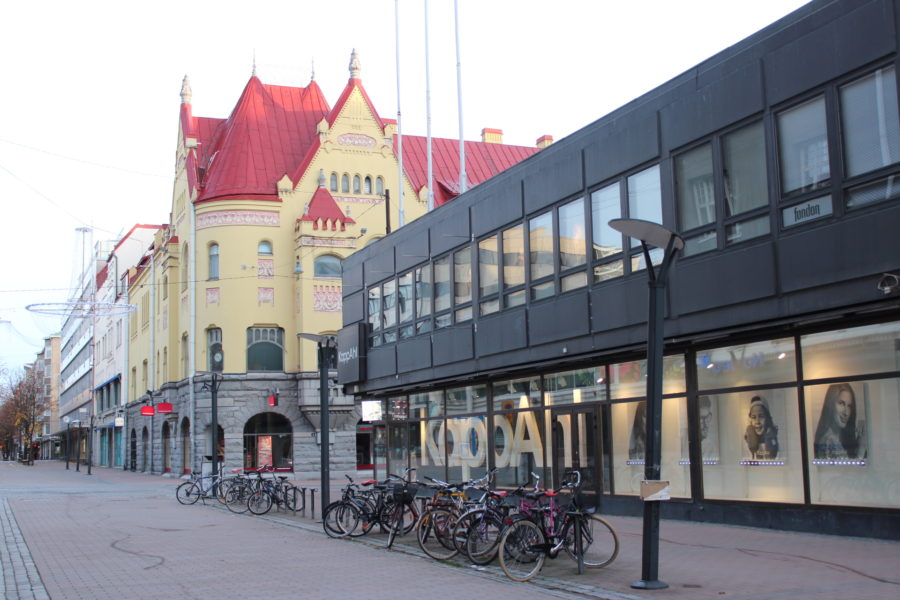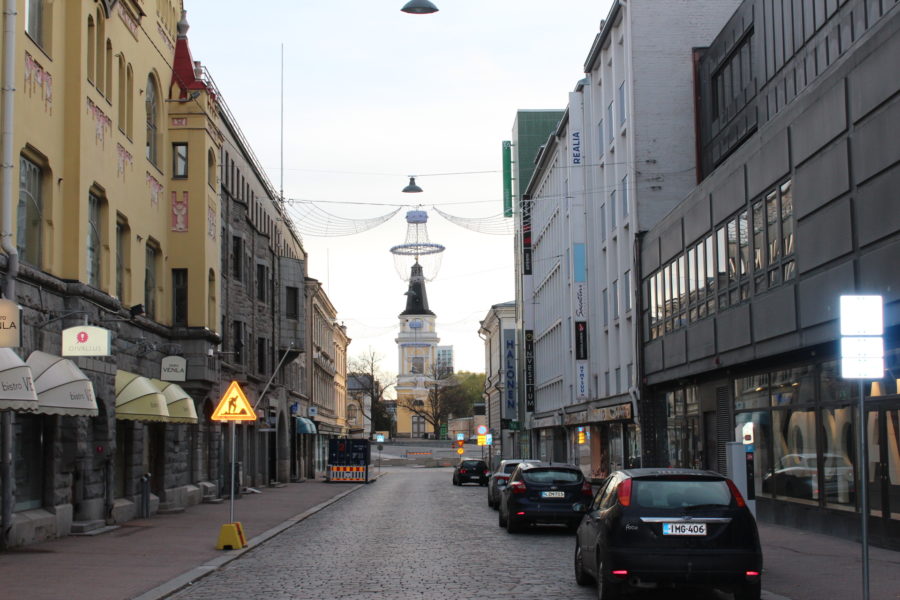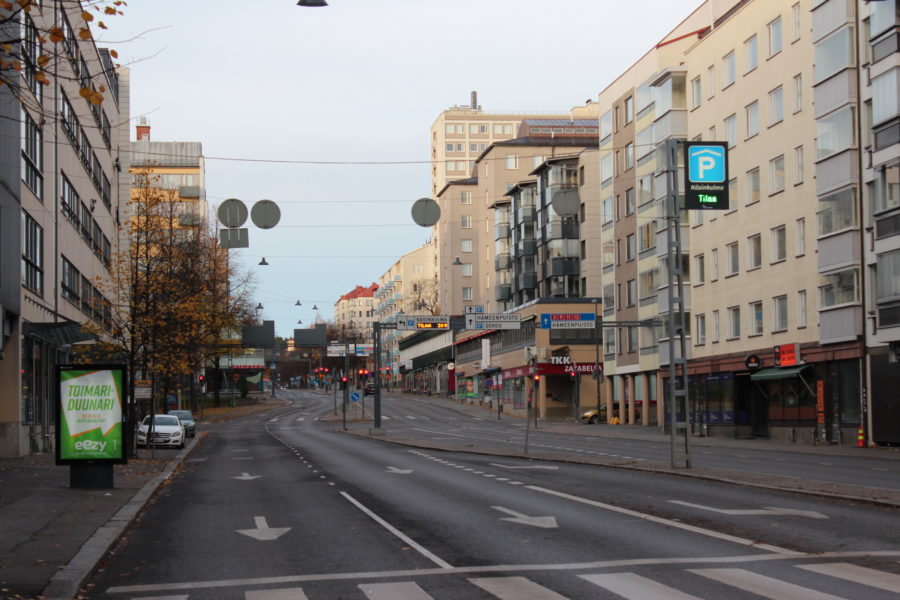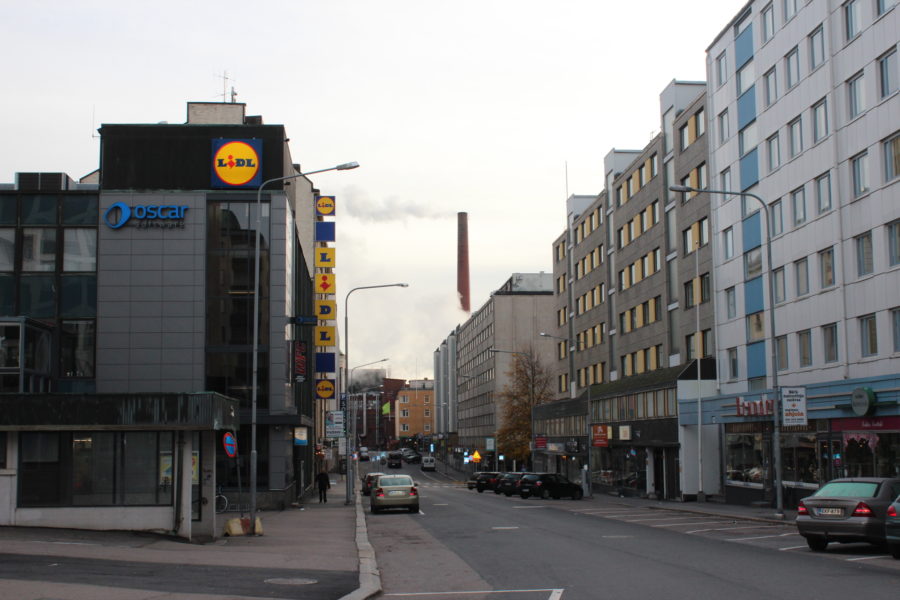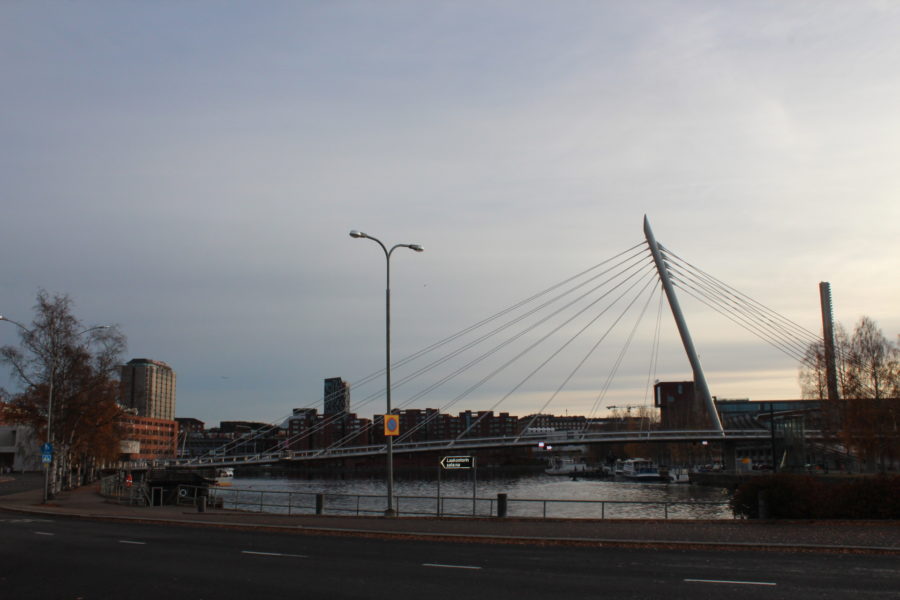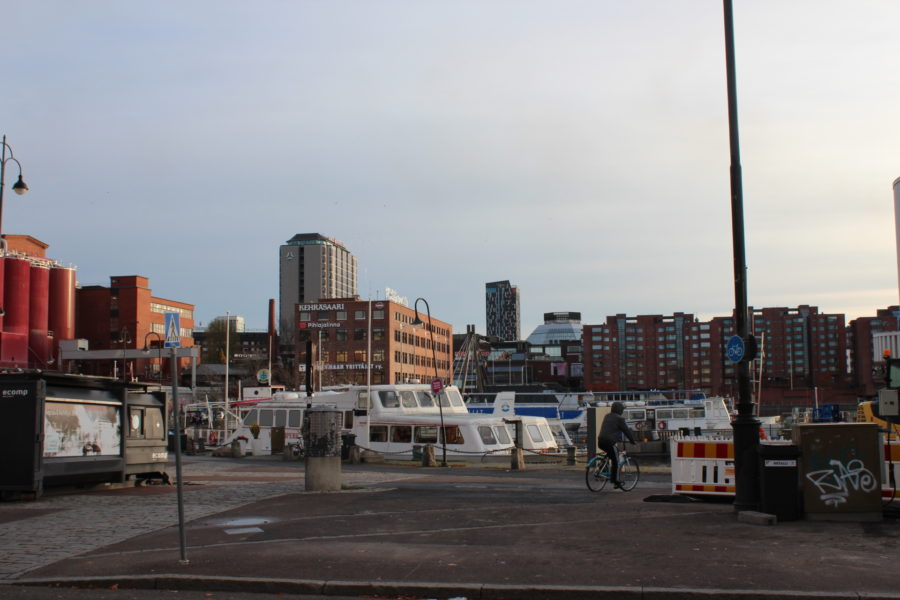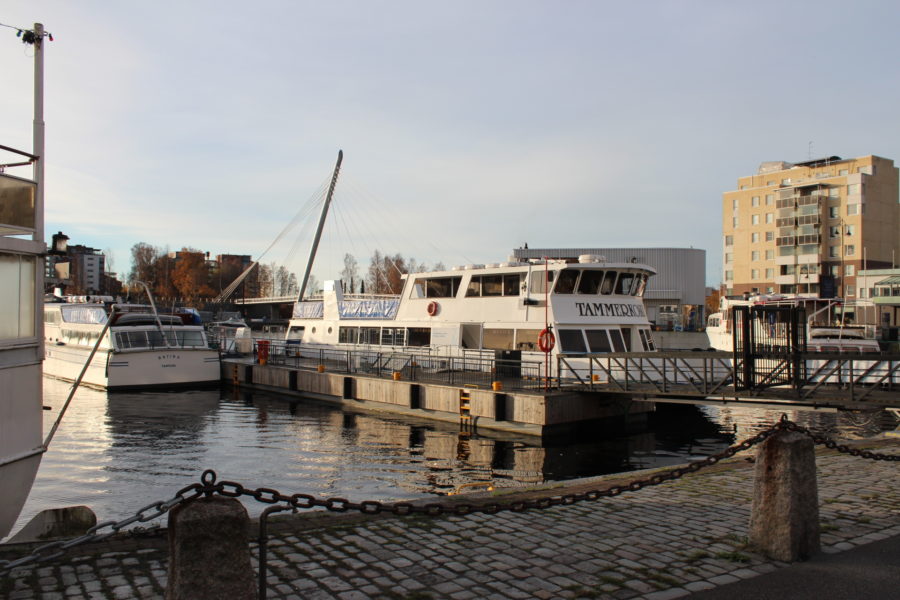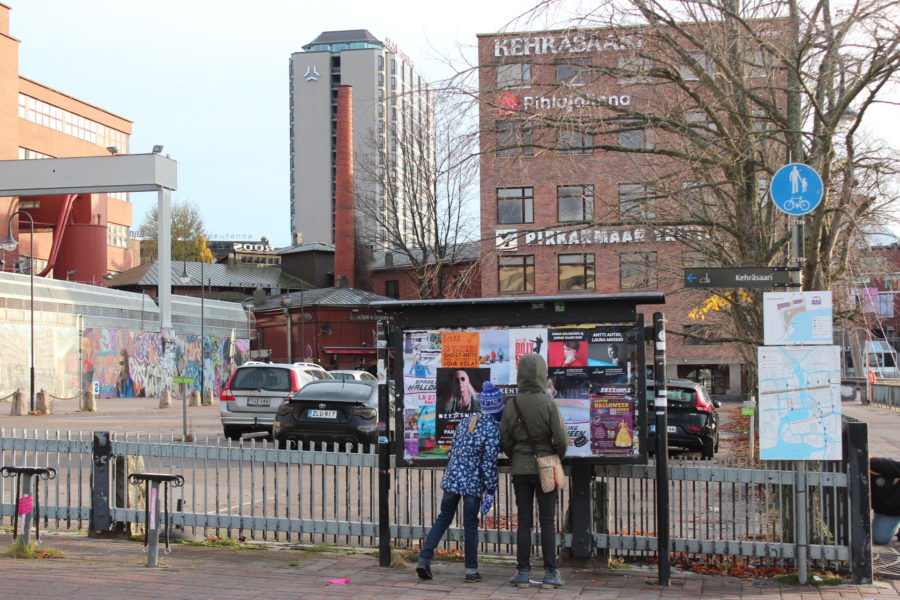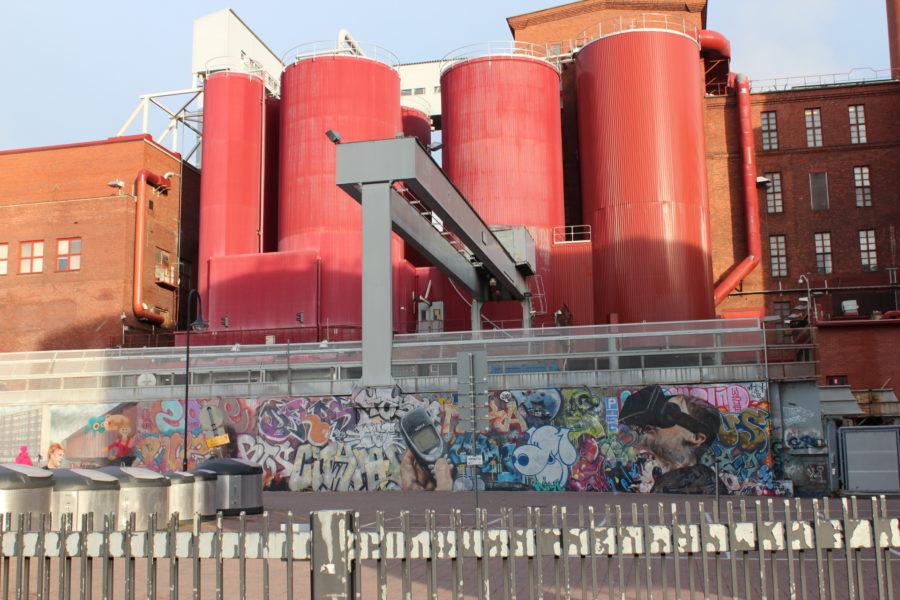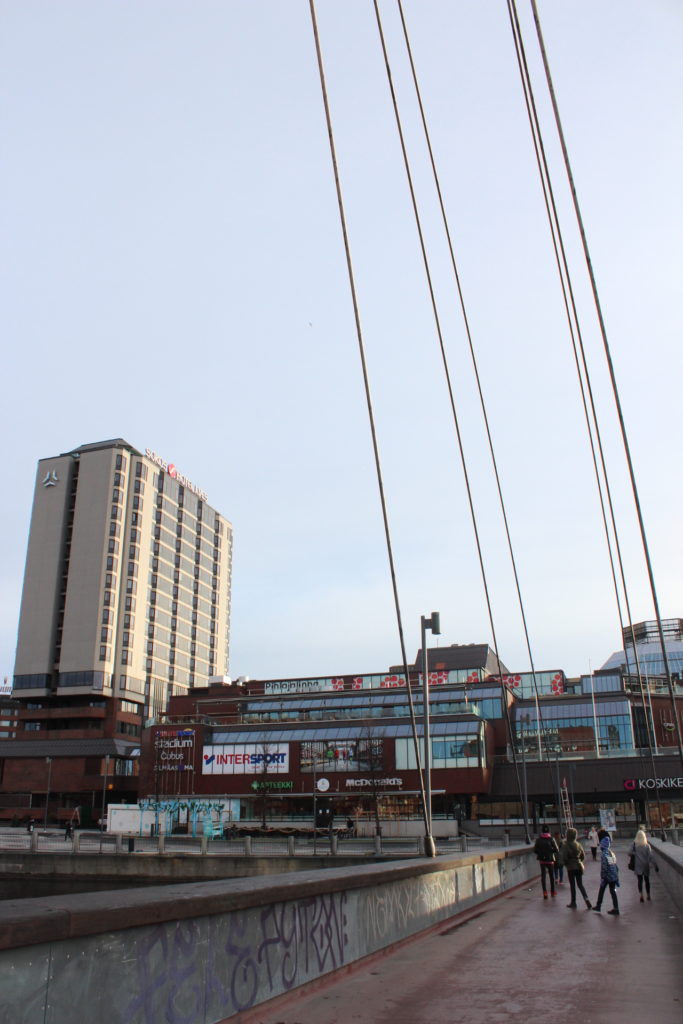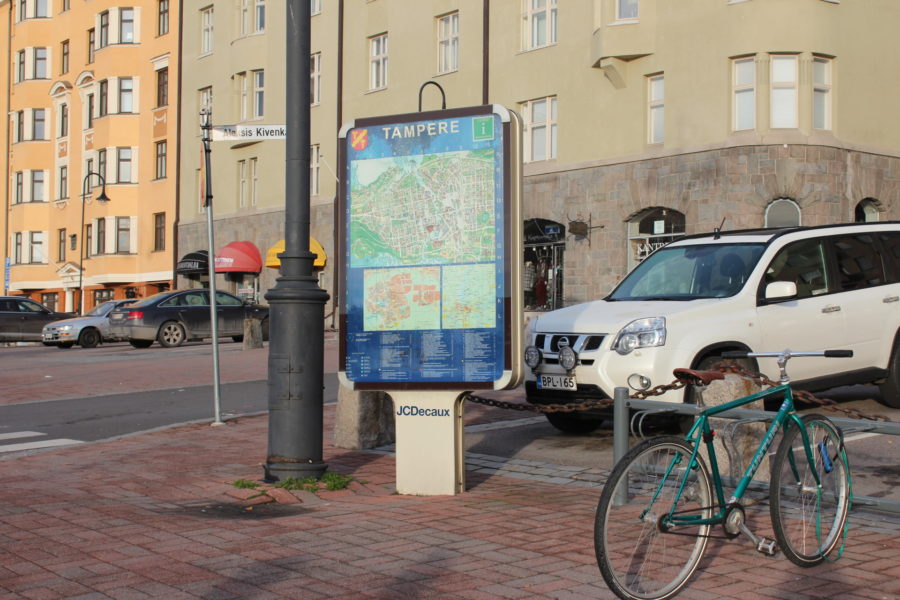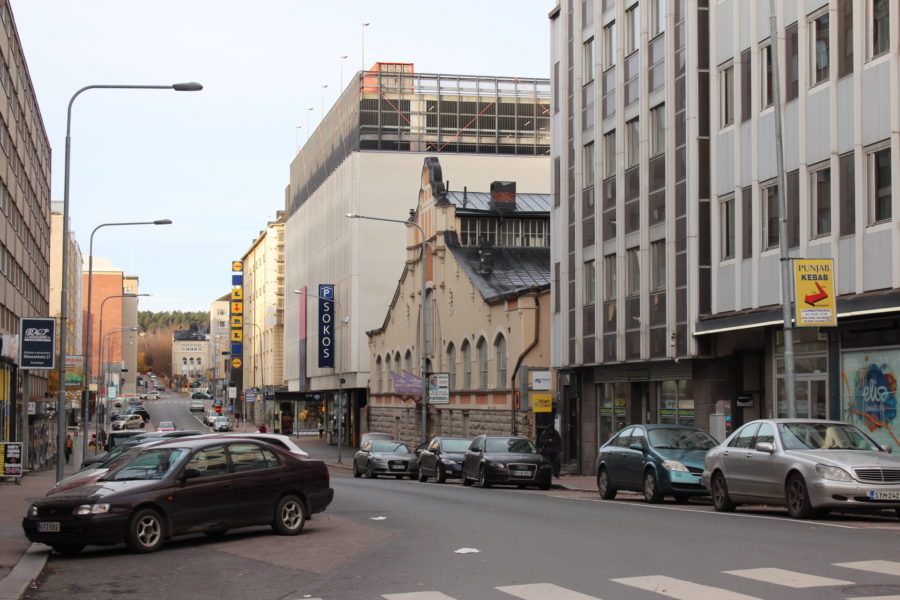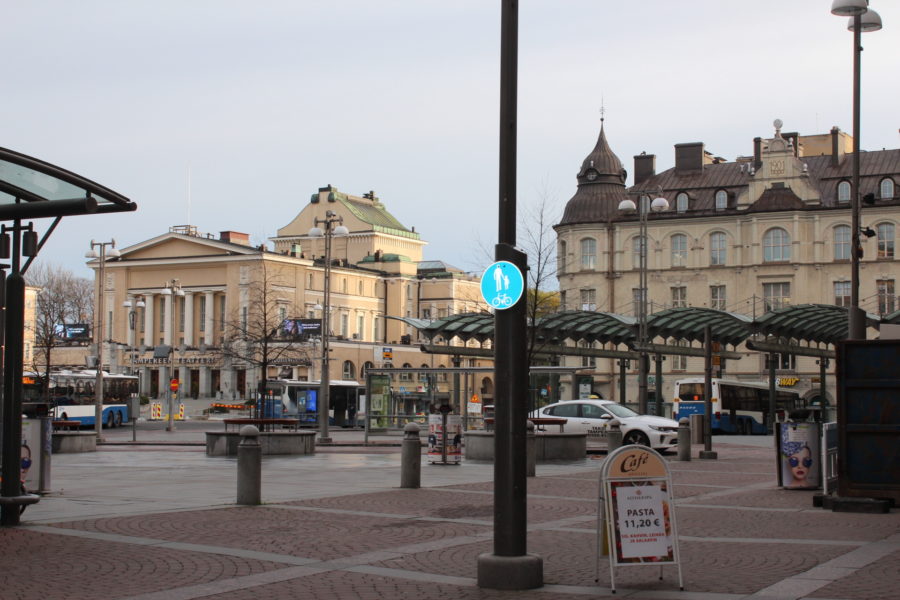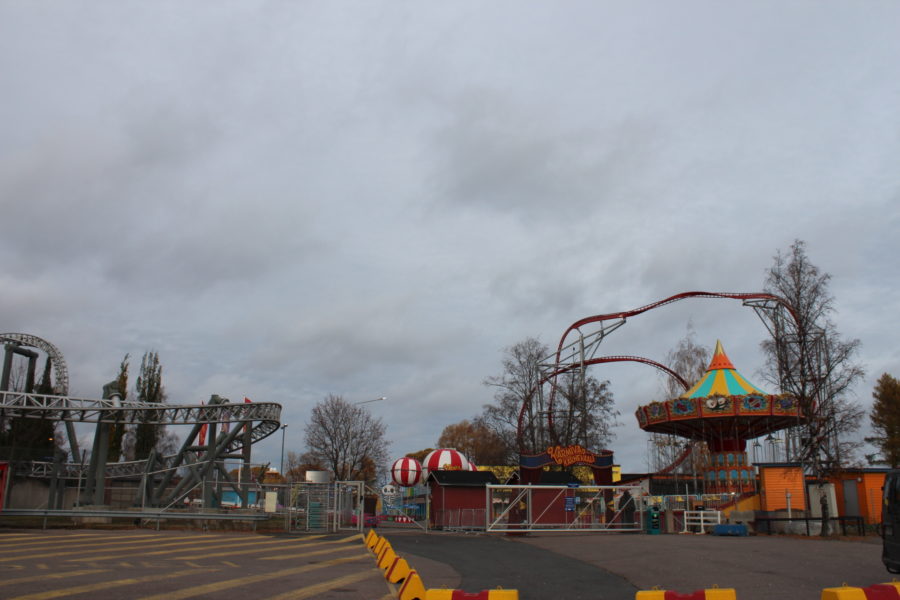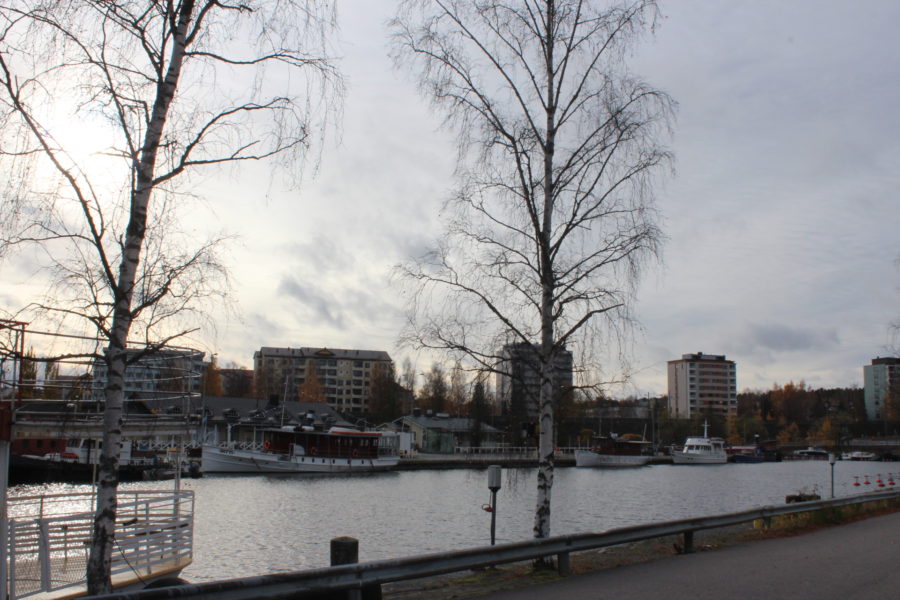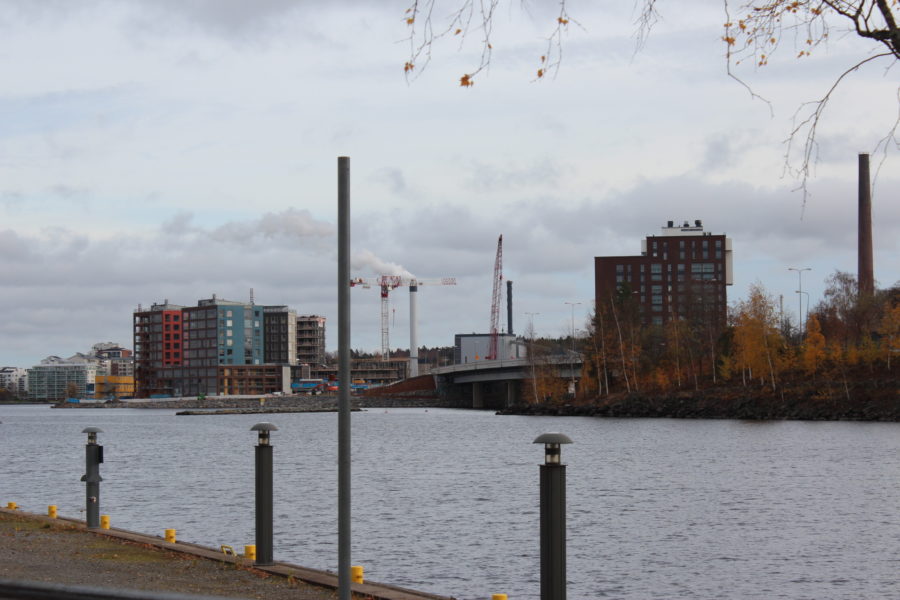 Keywords: tampere, blog about tampere, travel with kids to tampere, sightseeings in Tampere, best sightseeings in Tampere, what to do with children in tampere, where to go in tampere, what to do in tampere, intresting places in tampere, with children on a road trip around finland, with children on a road trip, around finland, car trip in finland, with car in finland, with family in finland, with kids in finland, finland road trip, finland tourist attractions, finnish road trip, finland travel, rovaniemi northern lights, visit lapland, places to visit in finland, tampere finland, europe road trip, finland tour, roadtrip suomi, visit tampere finland, finland trip, finland tourism, finland vacation, finland itinerary, things to do in finland, scandinavia trip, finland tour itinerary, finland train, day trips from helsinki to tampere, helsinki to tampere train, driving in finland in winter, finland destinations, things to see in finland, lapland map, finland map, finland travel blog, finnish travel blogger, finnish travel bloggers, travelblog, what to do in finland, auto finland, Särkänniemi amusement park, best amusement parks in finland. things to do in lapland, ice hotel rovaniemi, best places to visit in finland, finland winter, helsinki finland points of interest, norwegian finland, finland, norway sweden finland vacation, things to do in tampere, visit tampere, trip to sweden, road trip north finland, helsinki winter, finland google map, things to do in helsinki in winter, finland winter itinerary, driving in helsinki, cars tour, finland travel itinerary, day trips from helsinki in winter, scandinavian road trip, around finland road trip, lapland tours from helsinki, visit lapland finland, finland travel guide, lapland road trip, cities in finland, visit finland in winter, finland self drive, helsinki to lapland, finlands road trip itinerary, best time to visit finland for northern lights, time in finland, visit finland, finland lapland itinerary, blogger road trip, northern lights helsinki, what to do in rovaniemi, finland fly drive holidays, best time to visit finland, scandinavian road trip itinerary, planning a trip to finland, what to see in finland, finland itinerary winter, finland travel blog, finland lakes, suggested itinerary for finland, bycar, norway sweden finland itinerary, things to do in finland in winter, where to go in finland, trains in finland, arctic circle finland, finland lapland tour, finland by car, finland self drive tours, travel from helsinki to lapland, day trip to lapland finland, travel finland northern lights, norway sweden finland trip, touring finland, travel to finland northern lights, where to go in finland in winter, finland itinerary summer, scandinavia road trip, finland in december, places in finland, driving in finland winter, rovaniemi itinerary, finland guide book, finland cars, driving to finland, maps finland, road trip to lapland, finland sweden norway trip, finland visiting places, sweden norway finland trip, winter driving finland, finland driving, finnish trains, places to visit in finland in winter, motorhome finland, helsinki to rovaniemi by car, sweden road trip, how many lakes in finland, finland attractions, Sokos hotel in tampere, sokos hotels. wheres lapland, best places to visit in finland in winter, afinn, trips to norway sweden and finland, travel norway sweden finland, campervan finland, how to go to finland, nordic blogger, nordic bloggers, scandinavian blogger, scandinavian blogger, top scandinavian bloggers, top scandinavian travel blogger, lakeland finland, finland train map, driving in finland, best road trips in scandinavia, finland tourist destinations, where is finland on the map, finland travel advice, finland scenic routes, finland sightseeing tours, scandinavian roadtrip, finnish map, trips to finland winter, touring scandinavia by car, finland day tours, where to travel in finland, finland scenery, best cars finland, road trip finlande, how to travel to finland, driving in finland in december, finland where to go, car visit, finlandia, fly and drive finlandia, cars in finland, finland guide, finland 5 day itinerary, roadtrip scandinavia, finland road map, finland backpacking routes, go to finland, driving in tampere, tampere driving, tampere winter itinerary, luxury vacation in tampere, luxury vacation finland, finland luxury travels, luxury travel blogger. touring tampere by car, road trip through finland, auto in finland, scandinavia by car, road trip through scandinavia, finland road, travel finland on a budget, helena-reet, helena-reet ennet, estella elisheva, ivanka shoshana, models who travel, travel influencer, travel influencers, scandinavian influencers, travel article, travel writer, digital nomad, scandinavian writer, travel from finland to sweden, rent a camper finland, planning a trip to lapland, scandinavian road trip route, finland itinerary blog, tampere travel blog, helsinki to tampere train, rv finland, travel helsinki finland, travel to lapland finland, dr helsinki, finland sites to visit, a week in finland, roadtrip finland, finland trip blog, nordic road trip, day trip to finland, how to travel from helsinki to lapland, trip in finland, road trip around scandinavia, road trip en finlande, finland tour blog, finland tourist map, travel blog finland, travel from sweden to finland, finland free and easy, two weeks in finland, 2 weeks in finland, travel in finland with car, mom travel blog, is it safe to travel in finland, safe travel in finland, best places to visit in finland, nordic travel sites, scandinavian travel sites, scandinavian travel website, scandinavian travel magazine, scandinavian travel news, nordic travel news, finnish travel news, finland travel news, visiting finland in november, finland snow driving, getting from helsinki to lapland, where to go finland, what to do in finland in october, finland tourism brochure, finnish tour, how to go to lapland from helsinki, how much is a trip to finland, road trip norway sweden finland, finland motorcycle, capital of finland map, finland travel tips, road trip denmark sweden norway finland, rovaniemi travel blog, roadtrip finnland, visiting finland in november, helsinki finland travel guide, a trip to finland, day trips in finland, travelling around finland, 4 days in finland, 5 days in finland, finnland roadtrip, Tammerfors, visit Tammerfors, original sokos hotel ilves, hotel ilves in tampere, tampere finland things to do, swimming in tampere, spa in tampere, spa hotel in tampere, spa hotels in tampere, good hotels in tampere. norway sweden finland road trip, suomi road trip, road trip suomi, finland offroad tour, things to do in finland in october, finlan travel, 10 days in finland, is it safe to travel to finland, travel finland blog, how to go lapland from helsinki, when to go to finland, one week in finland, finland travel map, finland in 7 days, e75 finland, how far is helsinki from lapland, drive from helsinki to tampere, visiting finland in november, train helsinki to levi, byer i finnland, why travel to finland, winter driving in finland, suomi roadtrip, finnish roads, finland when to go, best road trips in scandinavia, getting to tampere from helsinki, finland road conditions, helsinki road, scandinavia driving tours, road trip finland, finland road trip itinerary, road trip in finland, finland round trip, finland tampere trip, finland spa trip, a road trip, finland road cameras, visiting finland with kids, in finland with children
---
---
Advertisement: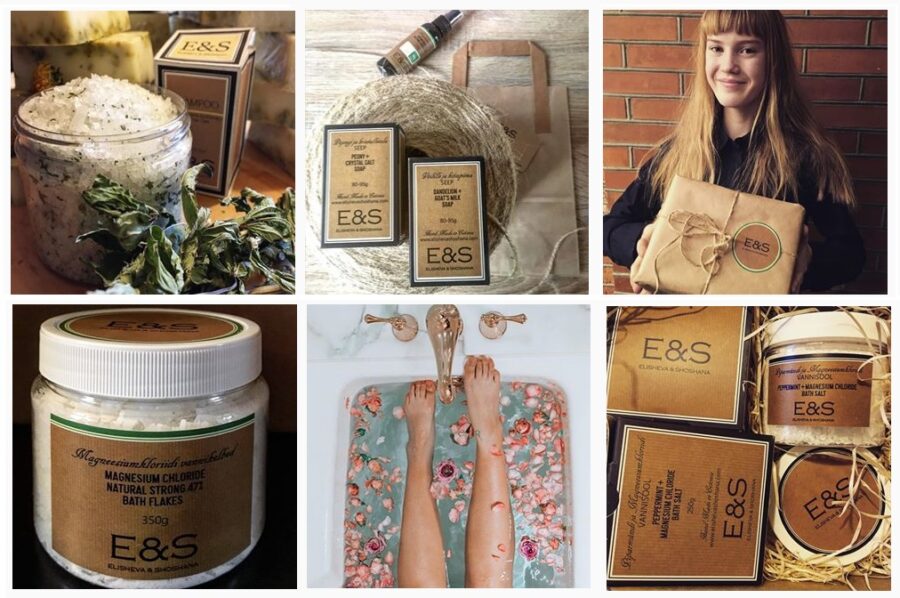 High quality & nature friendly luxury cosmetics from Scandinavia - ElishevaShoshana.com