Helena-Reet: With children on a road trip around Finland (VOL4: Journey from Vöyri near Vaasa and through Kokkola and Kalajoki Oulu and the evening in SPA) + PHOTOS!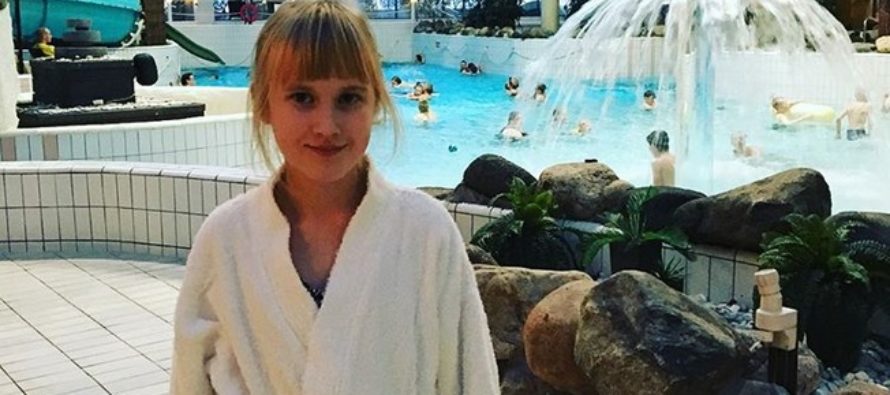 NordenBladet – Monday morning (October 22) was again sunny and beautiful in Finland. Our lovely little rent house that we got via Airbnb was filled with sunshine and a wonderful view to the lake opened from the window. We had breakfast and at around ten started off from Vöyri to Oulu. Like I already described in the previous blog (read HERE), Finland's west coast is very beautiful and it just invites one to spend a vacation there – be it then in Turku, Vaasa, Oulu, Kemi or somewhere in smaller towns in between these cities. Beautiful views to the Baltic Sea, beautiful pine and fir forests, lively little villages…
First we headed along E8 (Vöyri -> Kaitsor -> Karvat -> Oravais -> Ytterjeppo -> Kovjoki -> Pedersöre -> Edsevö -> Lepplax -> Kruunupyy e. Kronoby) to Kruunupyy where I had a hasty business dinner in Botnia hotel (Kirkkotie 8). In Botnia one can have a super favourable smorgasbord – 9EUR per person). Kruunupyy is exactly between Edsevö and Kokkola. The next time I spend time there I definitely wish to see the Larsmo area. From Edsevö turn to left and take road nr 68 (Edsevö -> Sandsund -> Jakobstad -> Larsmo -> Hästgrundet -> Gertruds -> Bosund ->Kuivakanta -> Nuolipuro -> Kokkola). There is an abundance of small islands and lakes – around a couple hundred in one bunch for sure. I can imagine how beautiful pictures of nature one could take there! Also it would be a great place for everyone who likes to take a walk in the forest, ride a bike, go fishing, canoeing or go for a boat trip. There is plenty to discover and there are plenty of activities to do there!
From there we continued the journey from Kronoby -> Kokkola -> Vitsari -> Peltokorpi -> Maunumäki -> Marinkainen -> Ala-Viirre -> Himanka -> Rahja -> Siipo -> Kalajoen Hiekkasärkät -> Meinala -> Kalajoki. The road was full of traffic cameras and it made me think about the possible fines that might have been sent to me by the end of the road trip (until today there are luckily none…. huh! 😀 )
In Kalajoki I once again had a meeting and we visited a shop where I would like to launch the sale of Elisheva & Shoshana pharmacy cosmetics series (handicraft soaps, bathing salt, etc). Kalajoen Hiekkasärkat and Kalajoki are a tourism centre with a beach line of ca 4.5 km, there one can find an adventure park, swimming centre, golf fields, a hotel, camping, restaurants, shops, etc. In the surrounding there are kilometres of pine forests! We got a nice vibe from the place – a beautiful an cool place!
From Kalajoki we headed on to Liminka (Kalajoki -> Vasankari -> Yppäri -> Pyhäjoki -> Parhalahti -> Siuvatti -> Piehinki -> Haapajoki -> Arkkukari -> Raahe -> Pattijoki -> Revonlahti -> Liminka) where we visited the Liminganportti centre, took a brief coffee break and I also let my eyes rest from driving – it was around 300km back to Vöyri where we started off and yet another 30km to reach Oulu. In Oulu we drove directly to the hotel since the kids were eager to go to Eden SPA (Holstinsalmentie 29, 90510). We enjoyed ourselves there for many hours and then had supper in Aro restaurant – I had an Alla Casetta pizza (15.90), Estella Elisheva had Nizza salmon salad (14.90), Ivanka Shoshana didn't want anything while she had already eaten in Liminka. Oulu is a place where I would definitely like to go also in the summer – the Nallikari resort in Toppilansaari and the sand beach are so inviting, whereas even now in autumn it seemed really nice. The Finns are eager to visit SPAs and all the SPAs are thus cramped with visitors. Now having visited so many of the bigger SPAs in Finland as well as the SPA hotels, I am already kind of an expert on SPA culture and I can quite convincingly assure you that there is a fine market niche for SPAs in Finland. In the Nordic cold climate a warm swimming pool and hot sauna suit so well!
We got back to our hotel room quite late, I still did some work in my computer, then took the kids in a nice cuddle and fell asleep. For the next day we had planned many meetings and a long trip from Oulu through Kemi, Haparanda and Kolari to Levi (over 500km).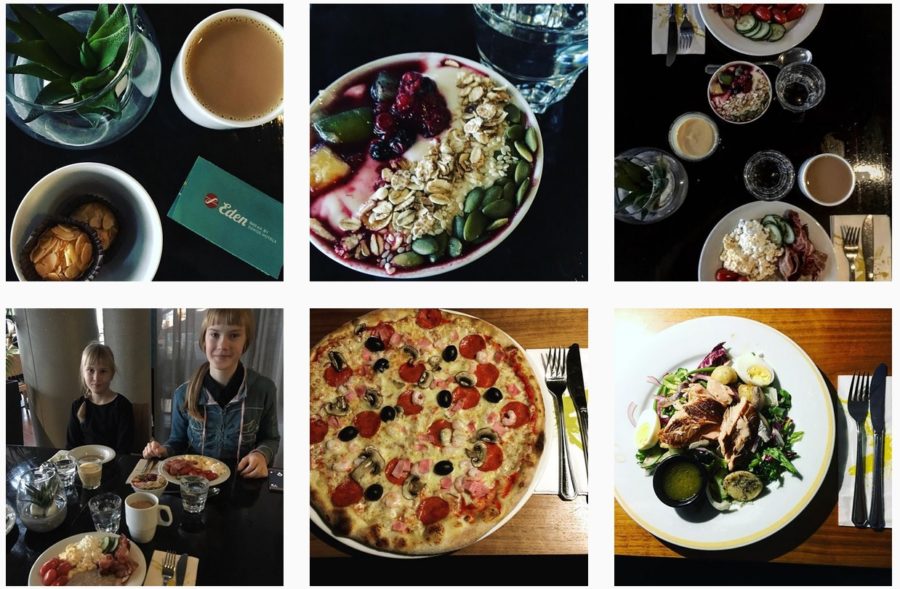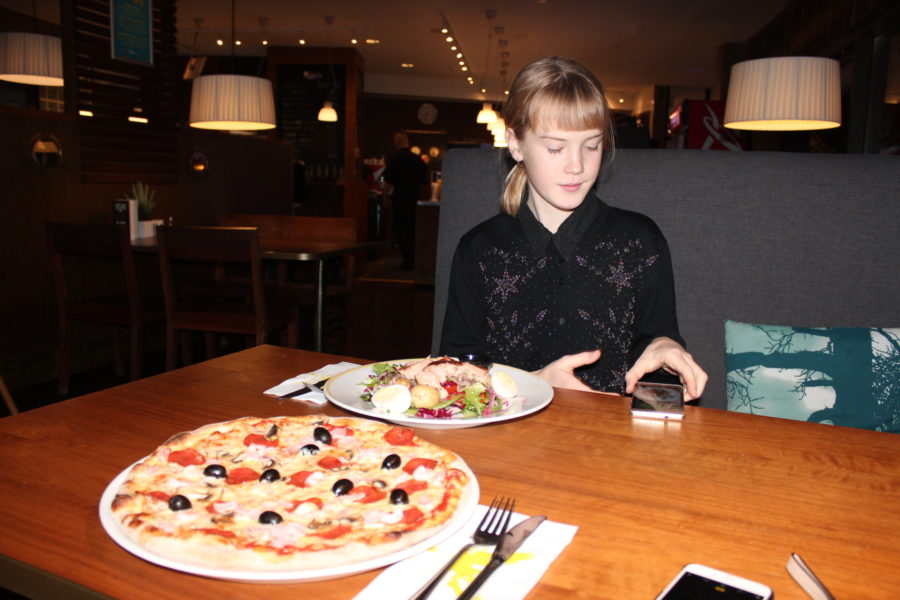 Keywords: vaasa, interesting things to do in vaasa, what to do in vaasa finland, with children on a road trip around finland, with children on a road trip, around finland, car trip in finland, with car in finland, with family in finland, with kids in finland, finland road trip, finland tourist attractions, finnish road trip, finland travel, rovaniemi northern lights, visit lapland, places to visit in finland, lapland finland christmas, europe road trip, finland tour, roadtrip suomi, lapland finland, finland trip, finland tourism, finland vacation, finland itinerary, things to do in finland, Vöyri, Kaitsor, Karvat, Oravais, Ytterjeppo, Kovjoki, Pedersöre, Edsevö, Lepplax, Kruunupyy, Kronoby , Edsevö , Sandsund, Jakobstad, Larsmo, Hästgrundet, Gertruds, Bosund, Kuivakanta, Nuolipuro, Kokkola, luxury holiday places in finland, west finland, discover finland, amazing places in finland, E&S, E&S luxury cosmetiscs, E&S nature cosmetics, Elisheva & Shoshana, E&S soaps, Elisheva & Shoshana soaps, Kokkola, Vitsari, Peltokorpi, shopping in finland, Maunumäki, Marinkainen, Ala-Viirre, Himanka, Rahja, Siipo, Kalajoen Hiekkasärkät, Meinala, Kalajoki, what to do in kalajoki, kalajoki finland, swimming in kalajoki, hotels in kalajoki, camping in kalajoki, restaurants in kalajoki, Liminka, Vasankari, Yppäri, Pyhäjoki, Parhalahti, Siuvatti, Piehinki, Haapajoki, Arkkukari, Raahe, Pattijoki, Revonlahti. scandinavia trip, finland tour itinerary, finland train, day trips from helsinki to lapland, helsinki to rovaniemi train, driving in finland in winter, finland destinations, things to see in finland, lapland map, finland map, finland travel blog, finnish travel blogger, finnish travel bloggers, travelblog, what to do in finland, auto finland, things to do in lapland, ice hotel rovaniemi, best places to visit in finland, finland winter, helsinki finland points of interest, norwegian finland, finland, norway sweden finland vacation, things to do in rovaniemi, lapland norway. trip to sweden, road trip north finland, helsinki winter, finland google map, things to do in helsinki in winter, finland winter itinerary, driving in helsinki, cars tour, finland travel itinerary, day trips from helsinki in winter, scandinavian road trip. around finland road trip, lapland tours from helsinki, visit lapland finland, finland travel guide, lapland road trip, cities in finland, family travel blog, where to travel with family, where to travel with small kids, visit finland in winter. finland self drive, helsinki to lapland, finlands road trip itinerary, best time to visit finland for northern lights, time in finland, visit finland, finland lapland itinerary, blogger road trip, northern lights helsinki, what to do in rovaniemi. finland fly drive holidays, best time to visit finland, scandinavian road trip itinerary, planning a trip to finland, what to see in finland, finland itinerary winter, finland travel blog, finland lakes, suggested itinerary for finland, bycar, norway sweden finland itinerary, things to do in finland in winter, where to go in finland, trains in finland, arctic circle finland, finland lapland tour, finland by car, finland self drive tours, travel from helsinki to lapland, day trip to lapland finland, travel finland northern lights, norway sweden finland trip, touring finland, travel to finland northern lights, where to go in finland in winter, finland itinerary summer, scandinavia road trip, finland in december, places in finland, driving in finland winter, rovaniemi itinerary, finland guide book, finland cars, driving to finland, maps finland, road trip to lapland, finland sweden norway trip, finland visiting places, sweden norway finland trip, winter driving finland, finland driving, finnish trains, places to visit in finland in winter, motorhome finland, helsinki to rovaniemi by car, sweden road trip, how many lakes in finland, finland attractions, wheres lapland, best places to visit in finland in winter, afinn, trips to norway sweden and finland, travel norway sweden finland, scandinavian media, who writes about finland. campervan finland, how to go to finland, nordic blogger, nordic bloggers, scandinavian blogger, my finland. all you need to know about finland. scandinavian blogger, top scandinavian bloggers, top scandinavian travel blogger, lakeland finland, finland train map, arctic circle rovaniemi, driving in finland, best road trips in scandinavia, finland tourist destinations, where is finland on the map, finland travel advice, finland scenic routes, finland sightseeing tours, scandinavian roadtrip, finnish map, trips to finland winter, touring scandinavia by car, finland day tours, where to travel in finland, finland scenery, best cars finland, road trip finlande, how to travel to finland, driving in finland in december, finland where to go, car visit, finlandia, fly and drive finlandia, cars in finland, finland guide, finland 5 day itinerary, roadtrip scandinavia, finland road map, finland backpacking routes, go to finland, driving in rovaniemi, helsinki driving, helsinki winter itinerary, touring sweden by car, road trip through finland, auto in finland, scandinavia by car, road trip through scandinavia, finland road, travel finland on a budget, helena-reet, helena-reet ennet, estella elisheva, ivanka shoshana, models who travel, travel influencer, travel influencers, scandinavian influencers, travel article, travel writer, digital nomad, scandinavian writer, travel from finland to sweden, rent a camper finland, planning a trip to lapland, scandinavian road trip route, finland itinerary blog, lapland travel blog, helsinki to lapland train, rv finland, travel helsinki finland, travel to lapland finland, dr helsinki, finland sites to visit, a week in finland, roadtrip finland, finland trip blog, nordic road trip, day trip to finland, how to travel from helsinki to lapland, trip in finland, road trip around scandinavia, road trip en finlande, finland tour blog, finland tourist map, travel blog finland, travel from sweden to finland, finland free and easy, two weeks in finland, 2 weeks in finland, travel in finland with car, mom travel blog, is it safe to travel in finland, safe travel in finland, best places to visit in finland, nordic travel sites, scandinavian travel sites, scandinavian travel website, scandinavian travel magazine, scandinavian travel news, nordic travel news, finnish travel news, finland travel news, visiting finland in november, finland snow driving, getting from helsinki to lapland, where to go finland, what to do in finland in october, finland tourism brochure, finnish tour, how to go to lapland from helsinki, how much is a trip to finland, road trip norway sweden finland, finland motorcycle, capital of finland map, finland travel tips, road trip denmark sweden norway finland, rovaniemi travel blog, roadtrip finnland, visiting finland in november, helsinki finland travel guide, a trip to finland, day trips in finland, travelling around finland, 4 days in finland, 5 days in finland, finnland roadtrip, rovaniemi finland things to do, norway sweden finland road trip, suomi road trip, road trip suomi, finland offroad tour, things to do in finland in october, finlan travel, 10 days in finland, is it safe to travel to finland. travel finland blog, how to go lapland from helsinki, when to go to finland, one week in finland, finland travel map, finland in 7 days, e75 finland, how far is helsinki from lapland, drive from helsinki to rovaniemi, visiting finland in november, train helsinki to levi, byer i finnland, why travel to finland, winter driving in finland, suomi roadtrip, finnish roads, finland when to go. best road trips in scandinavia, getting to lapland from helsinki, finland road conditions, helsinki road, scandinavia driving tours, road trip finland, finland road trip itinerary, road trip in finland, finland round trip, finland santa trip, finland igloo trip, a road trip, finland road cameras, visiting finland with kids, in finland with children
---
---
Advertisement: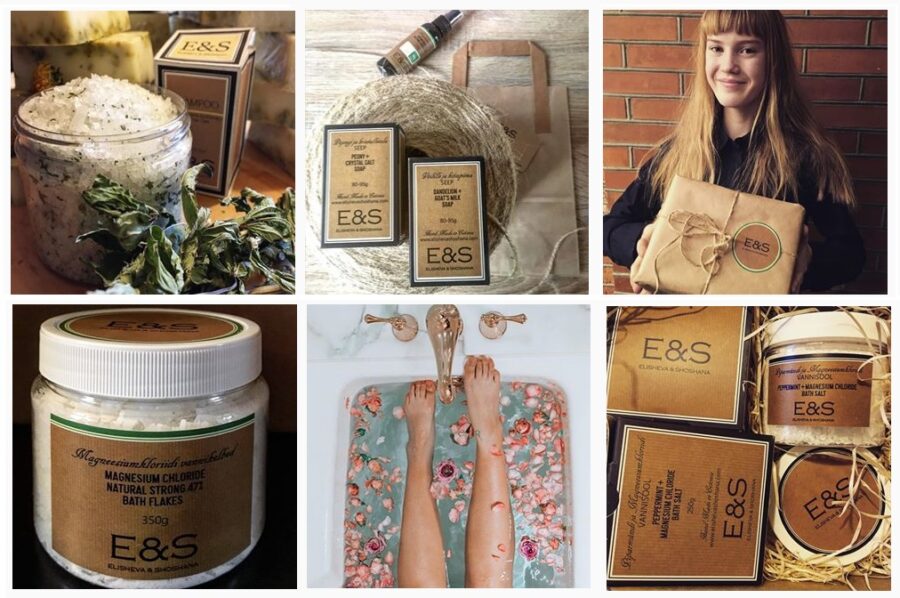 High quality & nature friendly luxury cosmetics from Scandinavia - ElishevaShoshana.com