Helena-Reet: With children on a road trip around Finland (VOL8 – from Rovaniemi through Ranua, Pudasjärvi and Puolanka to Kajaani) + PHOTOS!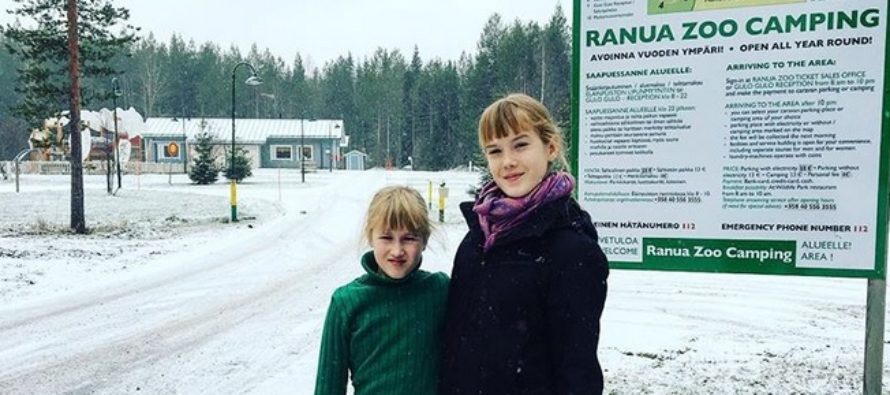 NordenBladet – On the eighth day of our trip around Finland we headed from Rovaniemi (read the journey description HERE) towards Kajaani. Quite a long journey was ahead of us. Google distance measurer displayed ca 385km (4h 45min) when driving along E75 and E8. Since we were not in a hurry then we took our time and drove quietly, taking stops wherever we pleased.
From Rovaniemi to Kivitaipale, Narkaus, Ruonakoski, Portimo, Nuupas we drove towards Ranua. It was a small municipality in Lapland with less than 4000 inhabitants, 1.13 people per one square metre – very cool! I like it when people are not cramped together. The little municipality is divided into 21 small villages (Asmunti, Hosio, Impiö, Kelankylä, Kortteenperä, Kuha, Kuukasjärvi, Mauru, Nuupas, Petäjäjärvi, Pohjaslahti–Piittisjärvi, Portimo, Putkivaara, Raiskio, Rovastinaho, Saariharju, Saukkojärvi, Sääskilahti, Teerivaara, Telkkälä and Tolja). Ranua is known for its beautiful nature and large number of lakes – the little minicipality has as many as 569 of those! A source of popularity is also the Zoo of Ranua. It Europe's northernmost zoo where one can see various arctic animals – for example the polar bear.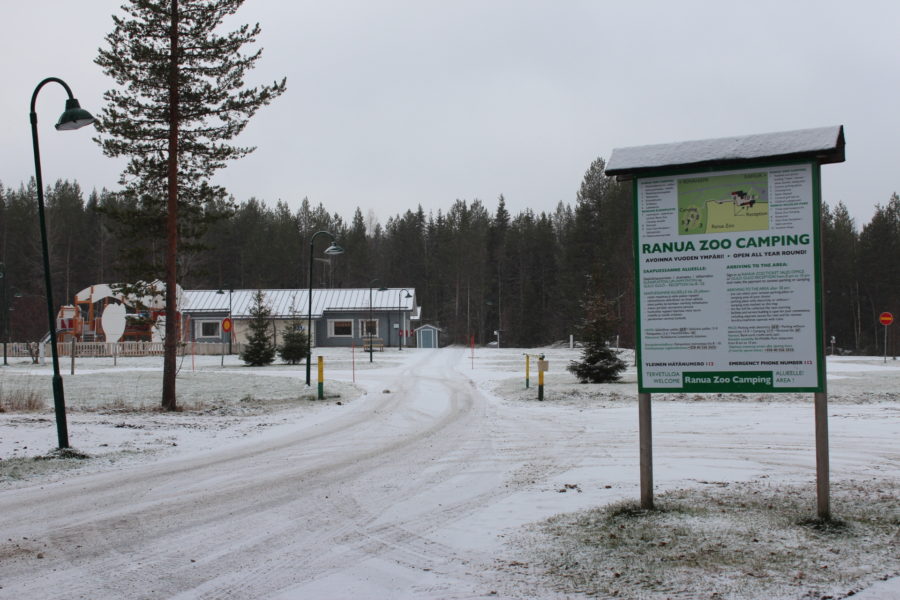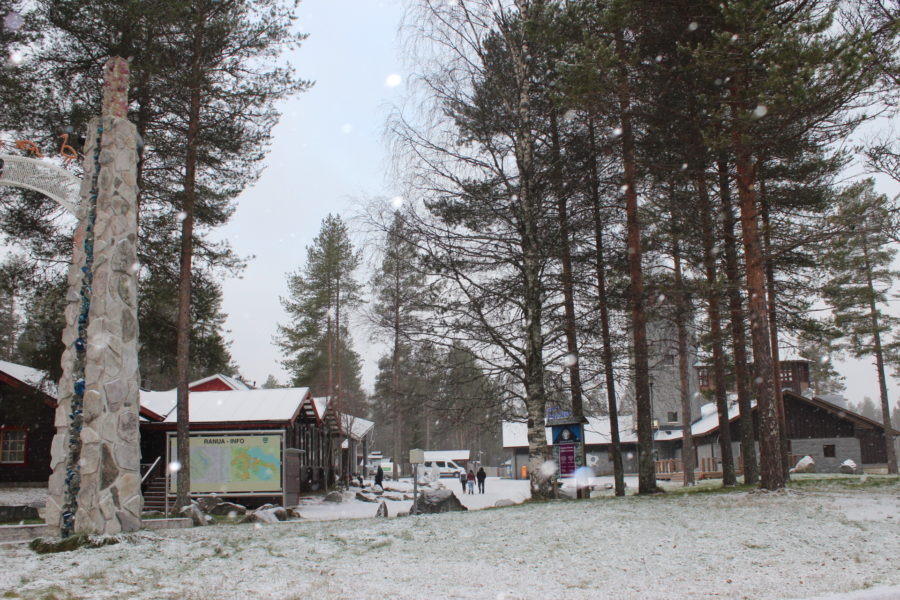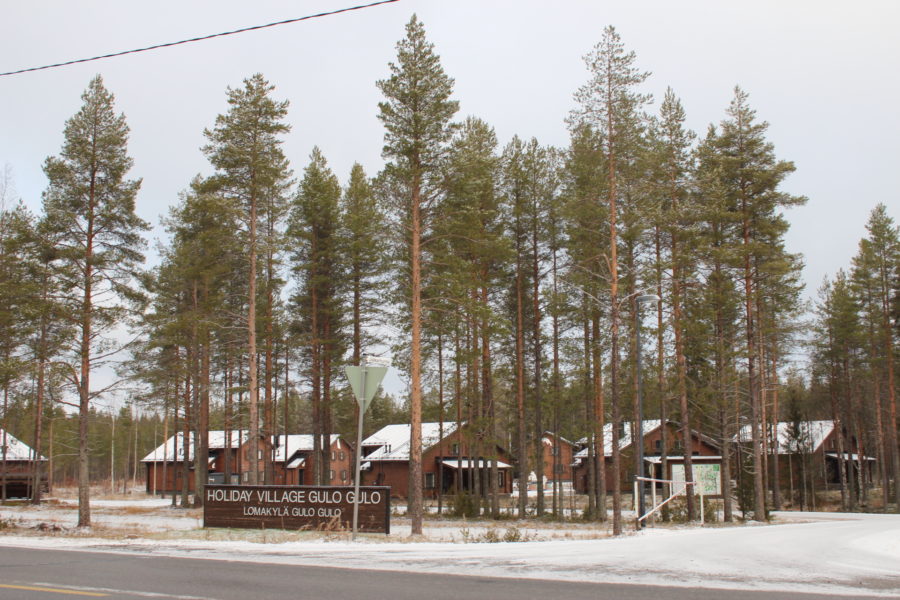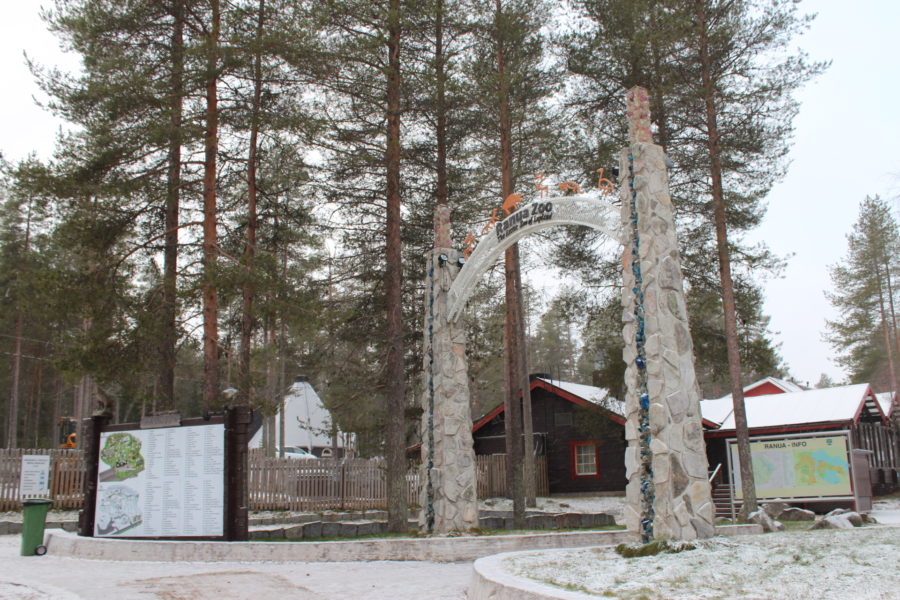 Further on our road took us from Ranua through Asmut, to Pudasjärvi. This is a small place, for some reason or other, at that moment is gave us a slightly depressive impression.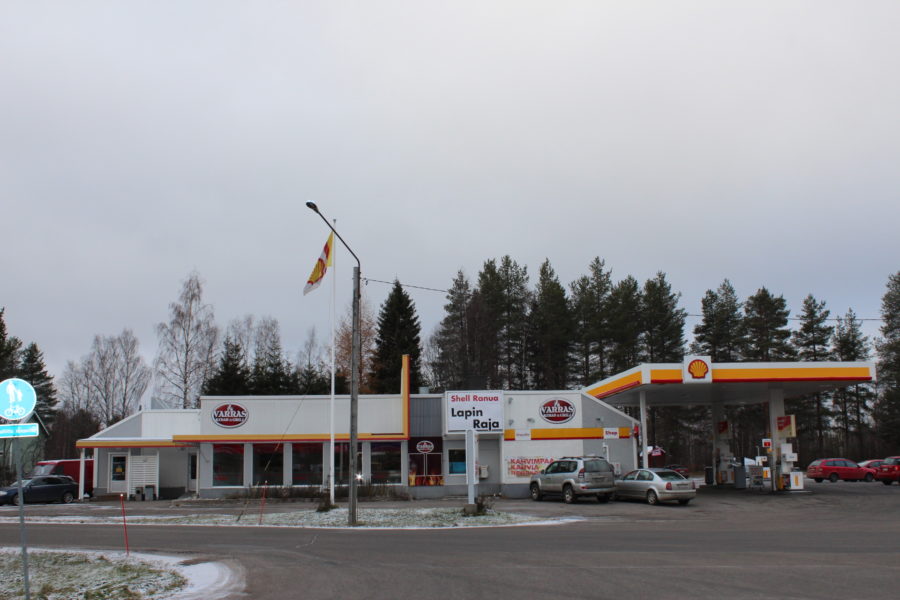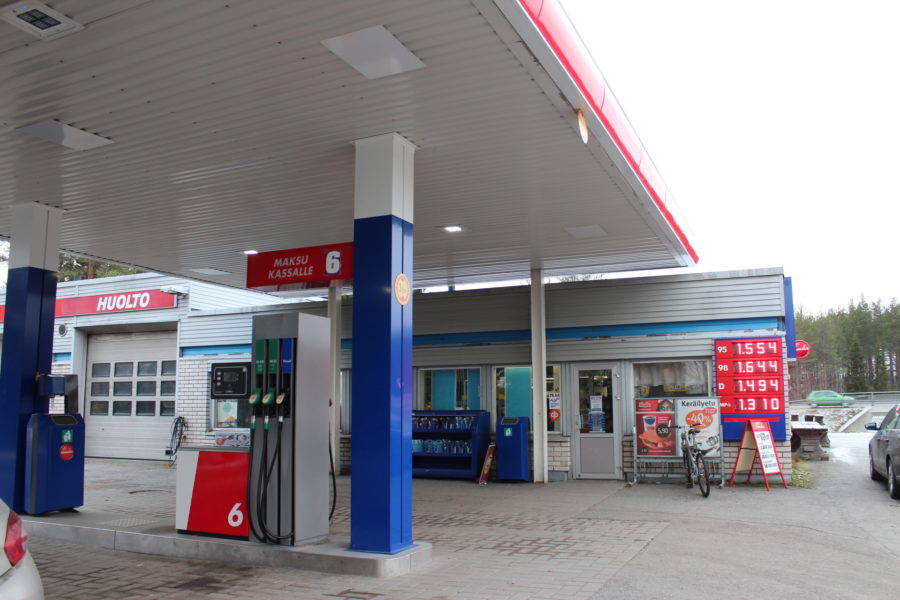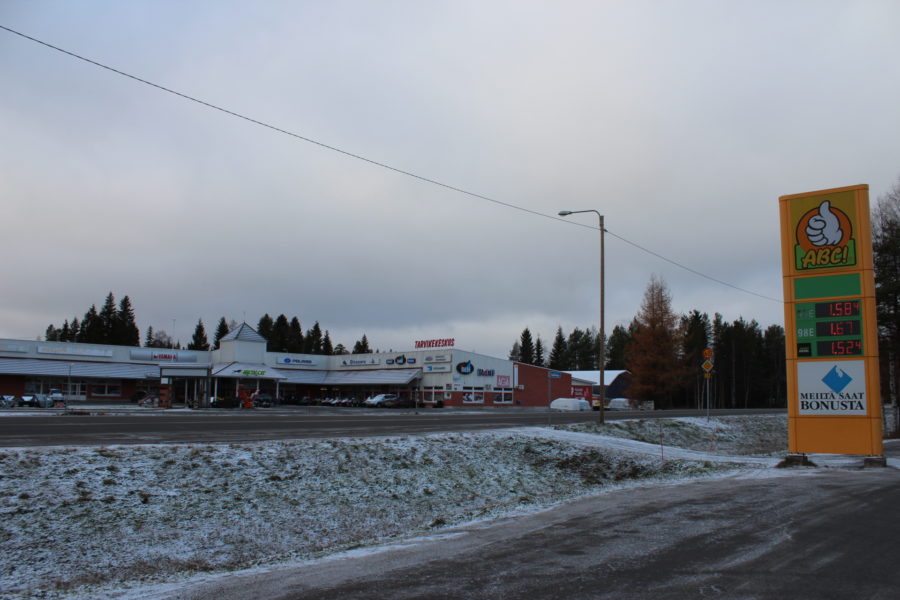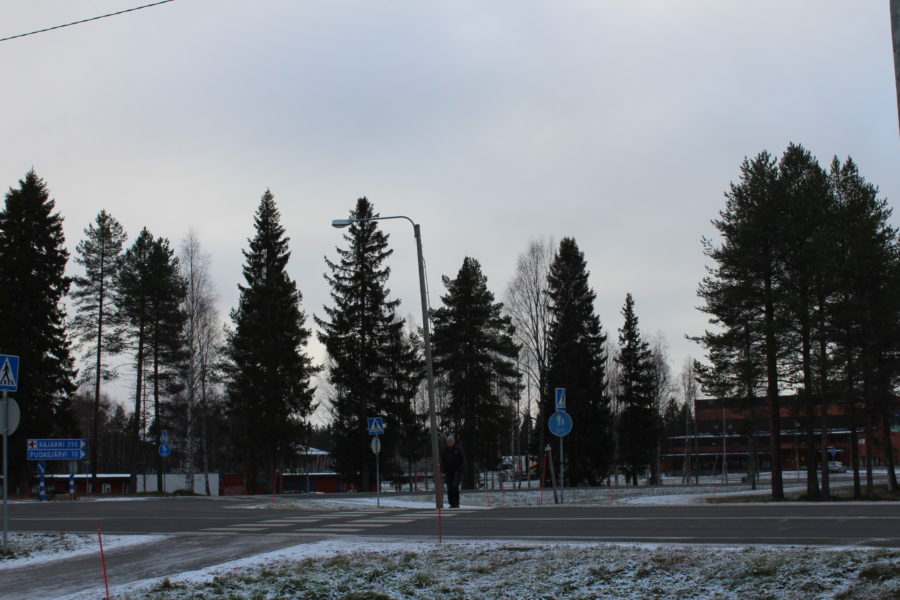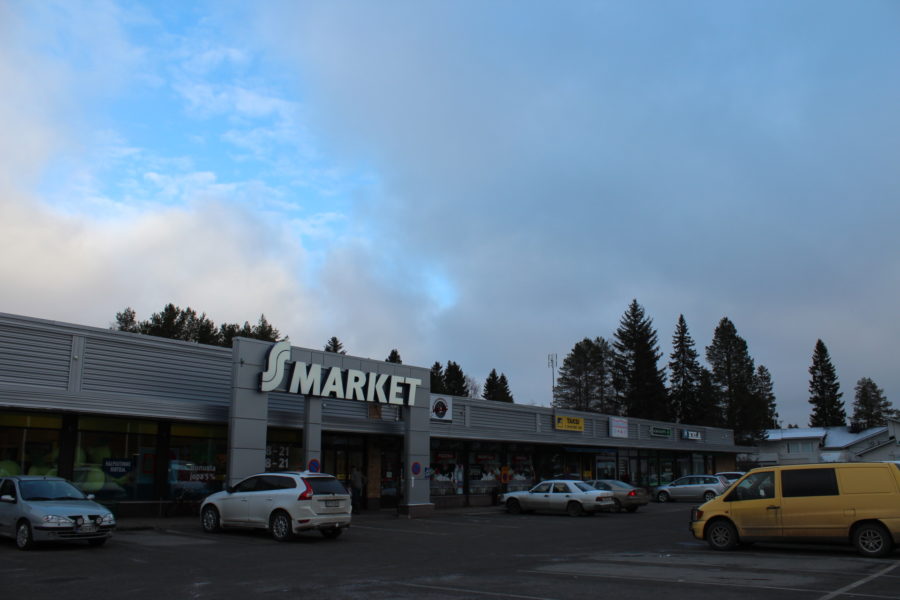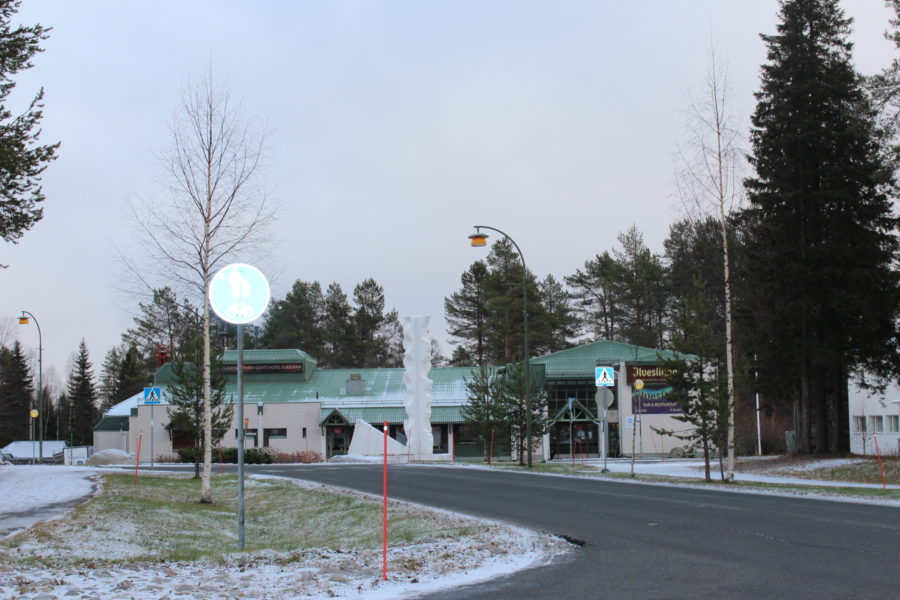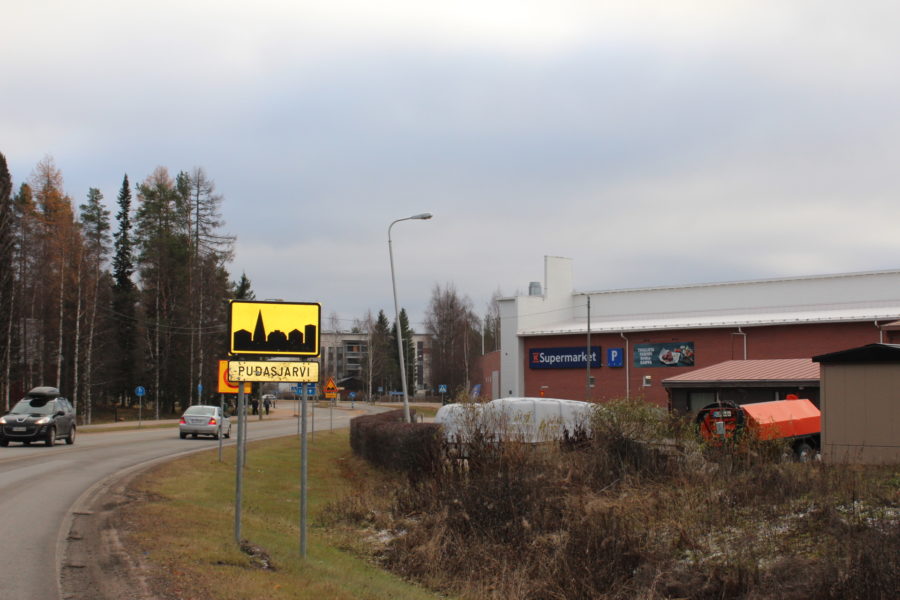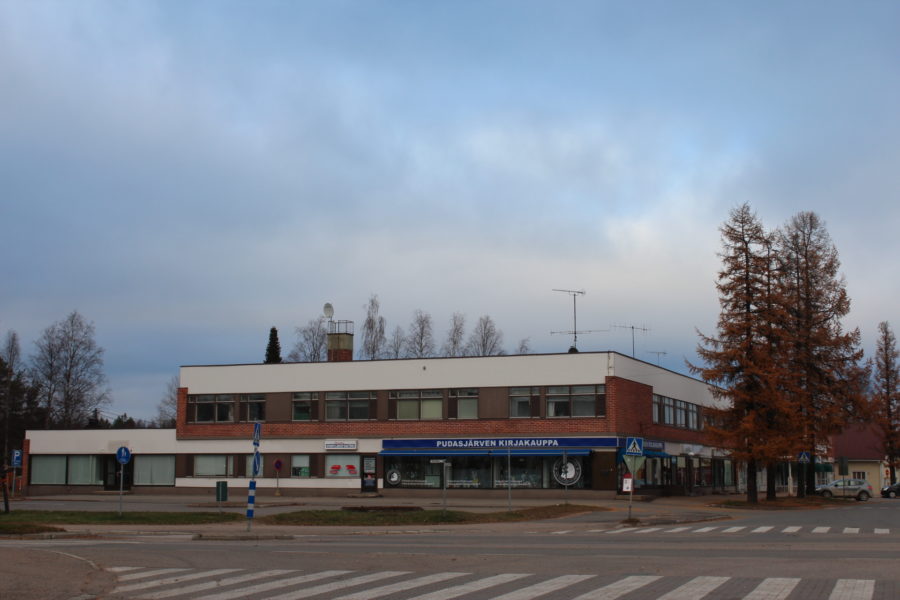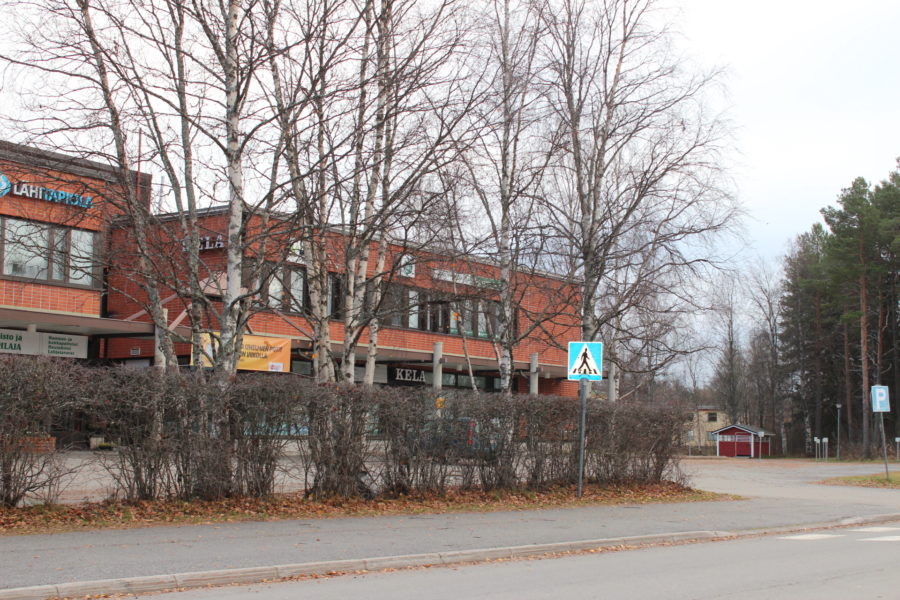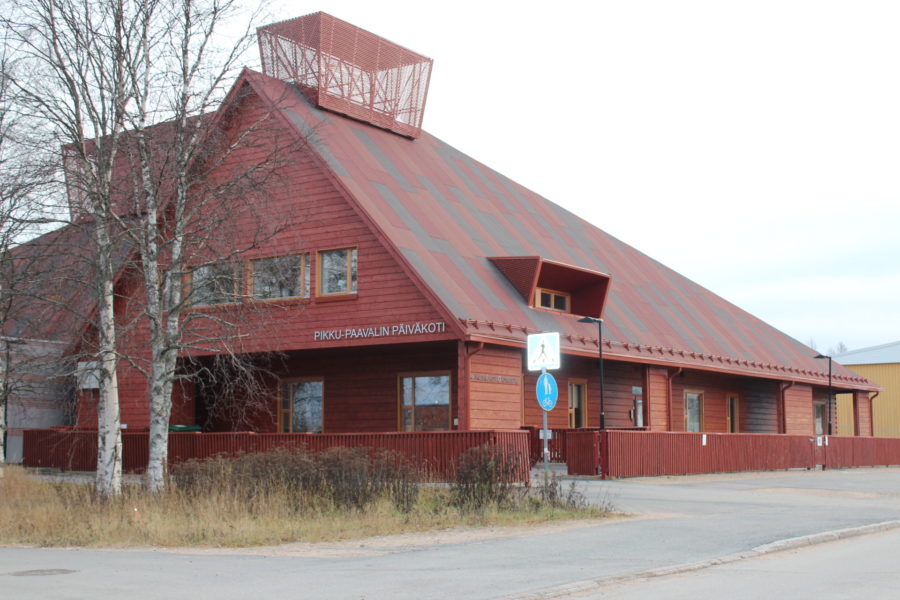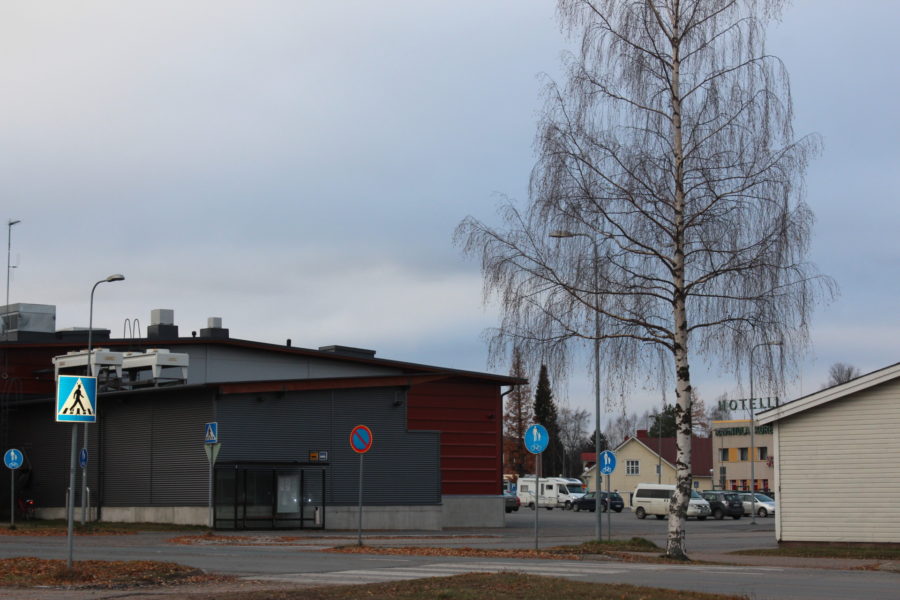 From Pudasjärvi we drove through Jatko, Hirvakoski, Ervasti and Auho Puolanka. Almost two hours of driving in complete abandonment… Perhaps a few cars passed us by during that time. A look to the right – there is forest, a look to the left – there is forest again. On the one hand this might be boring yet on the other hand it makes you happy. For once there are not factories and rubbish at every step where people have been. And in one place we also saw reindeer again, although I mentioned in the previous blog post that reindeer were not seen anymore. So now while reviewing the photos again I remembered that we still did see reindeer – these were tagged.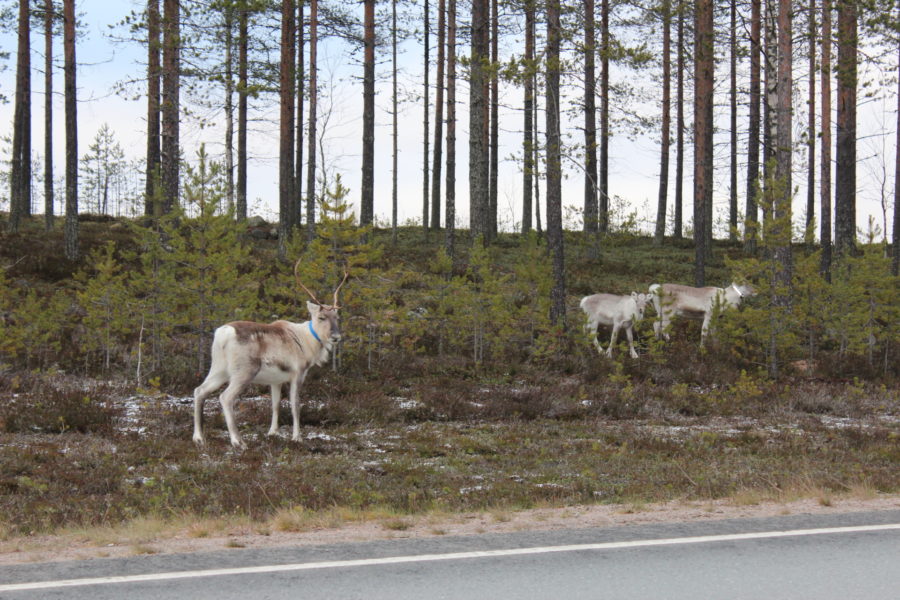 Puolanka (Puolango) is even less densely inhabited than Ranua municipality. In the 17 villages of Poulanka (Aittokylä, Auho, Joukokylä, Kivarinjärvi, Kotila, Kongasmäki, Leipivaara, Lylykylä, Naulaperä, Puokio, Puolanka, Rasinkylä, Suolijärvi, Vihajärvi, Väyrylä, Yli-Oterma, Törmänmäki) there are 2637 people according to the 31.08.2018 census, this would mean 1.07 people per one square kilometre. Like in Ranua, the municiplaity of Puolanka is only Finnish-speaking (as you may know, most of Finland is bilingual – the spoken languages are Finnish and Swedish. However, regardless of the latter fact you can hardly meet a genuine Finn in Finland. For some reason I had the idea that the countryside is untouched and not spoilt in that respect, that there are mainly Finns. But the streets are colourful in Helsinki as well as in Northenrn Finland. There are Iranians, Iraqi, Turks and people from other nationalities 50:50 with local people. The white Scandinavian porcelain skin is more and more rare, as well as the fair hair and blue eyes that used to be so common only 25 years ago. I guess the Nordic woman is alive only in folkrore and the epics a hundred years from now – provided there still remain people who value the culture. Nowadays everything has been mixed up. Even beside the two sexes, man and woman, there is the third gender. The social media has been praising robots, artificial intelligence, for many years already. Robot-influencers (i.e. @lilmiquela) have more followers than actual people. I am very curious about haw long it takes that people will say "now this is enough for me, I won't go with the flow any more". When do people start to appreciate reality?! Well, in some sense this is the society's new reality. I guess VIP/Glamour versus Reality/Genuine have changed places and nowadays the actual things are luxurious products and everything that has been desirable and unattainable for years is now mass commodity.
But about Puolanka. Finland's largest waterfall Hepoköngäs is located 16km from Puolanka centre, in the national park. There is plenty of beautiful, pure nature! An interesting fact about Puolanka is that Finland's current Prime Minister Juha Sipilä, grew up there and spent his early days exactly there. This is a good example about a venturesome and ambitious person breaking through into big politics and business from this small place. I am glad that someone as high up the ladder has their roots in a small place and is aware of the life outside the capital city.
In Puolanka we briefly stopped for lunch. We stopped at the local Ester Restaurant (Ouluntie 4, 89200 Puolanka). The food was great and service was quick. We ordered a pizza (9.50), chicken salad (16.90), French fries (5.50), a jug of water (1.-) and coffee ( 1.60).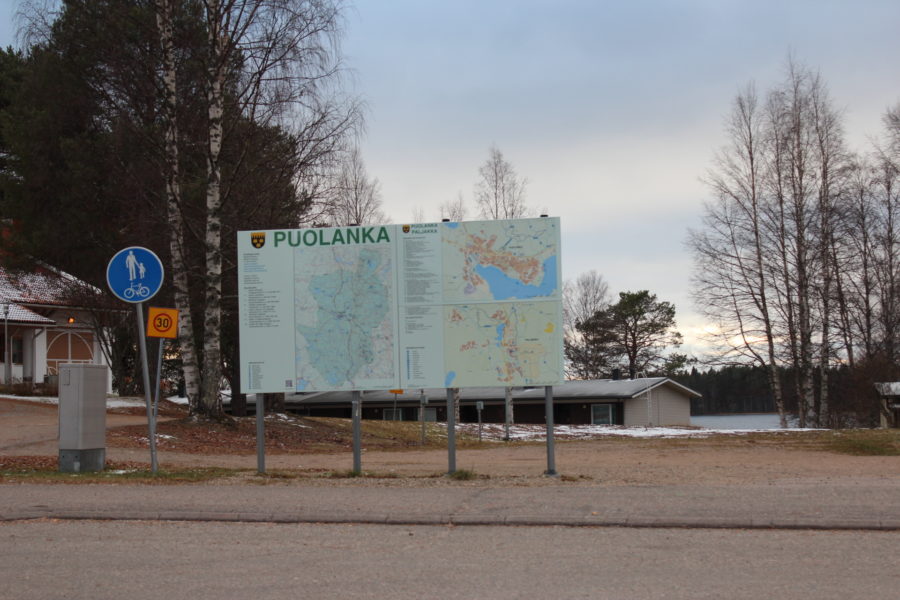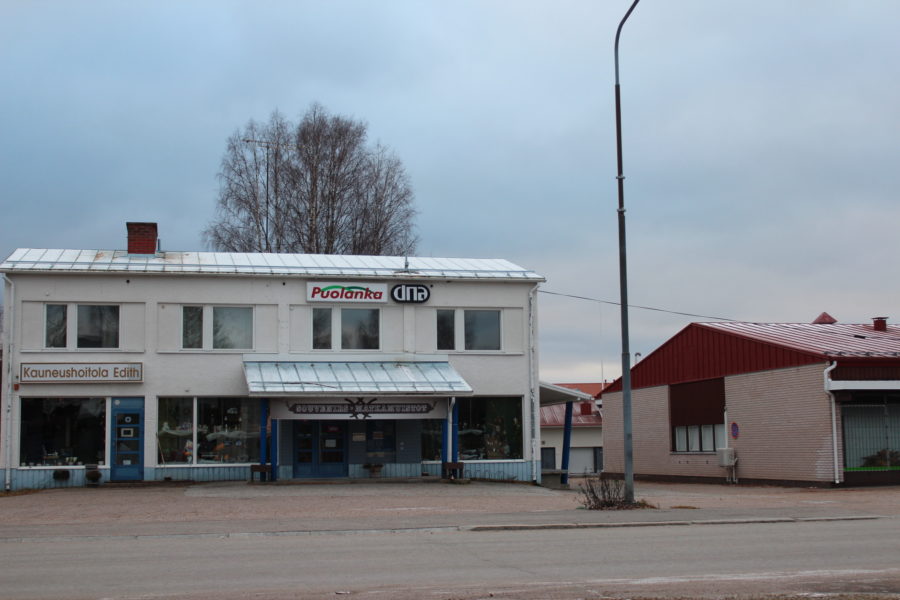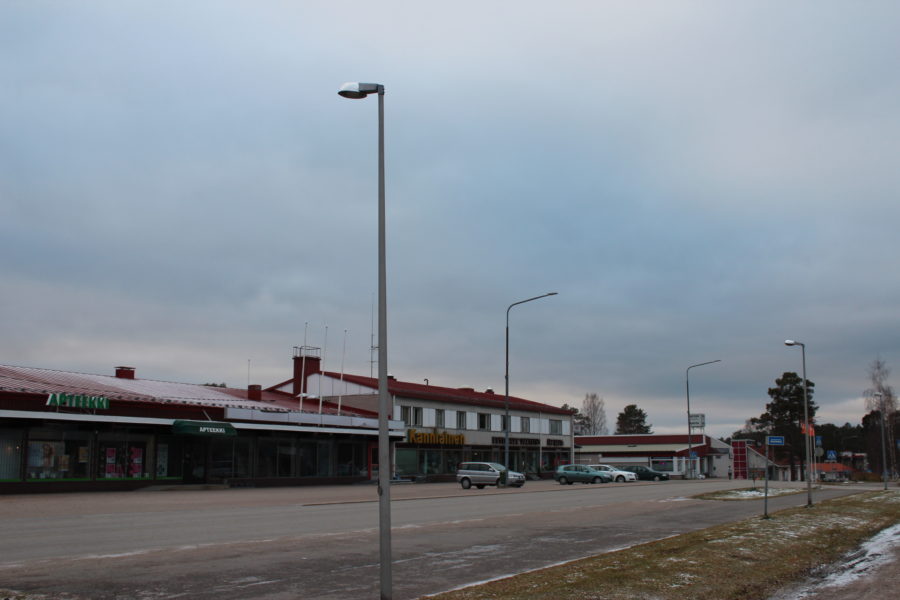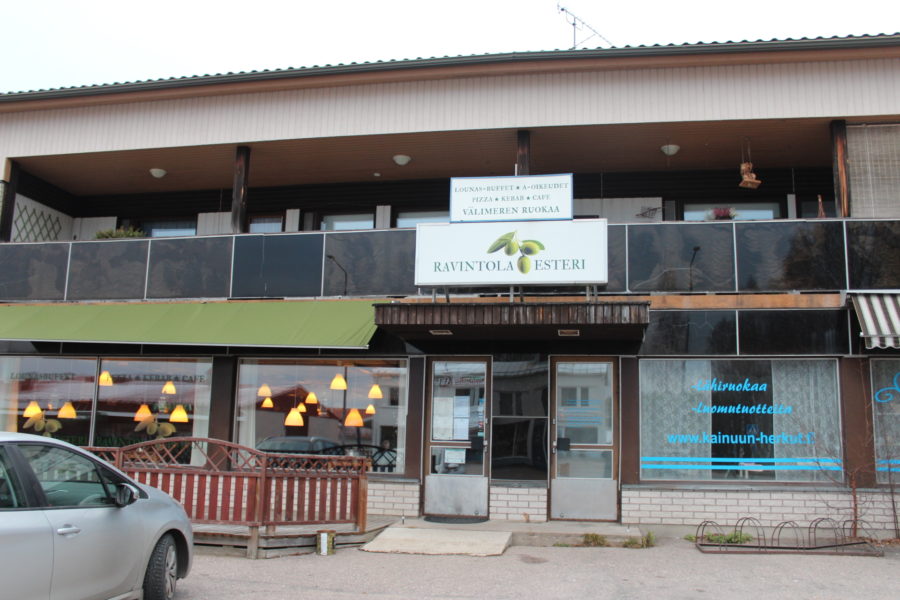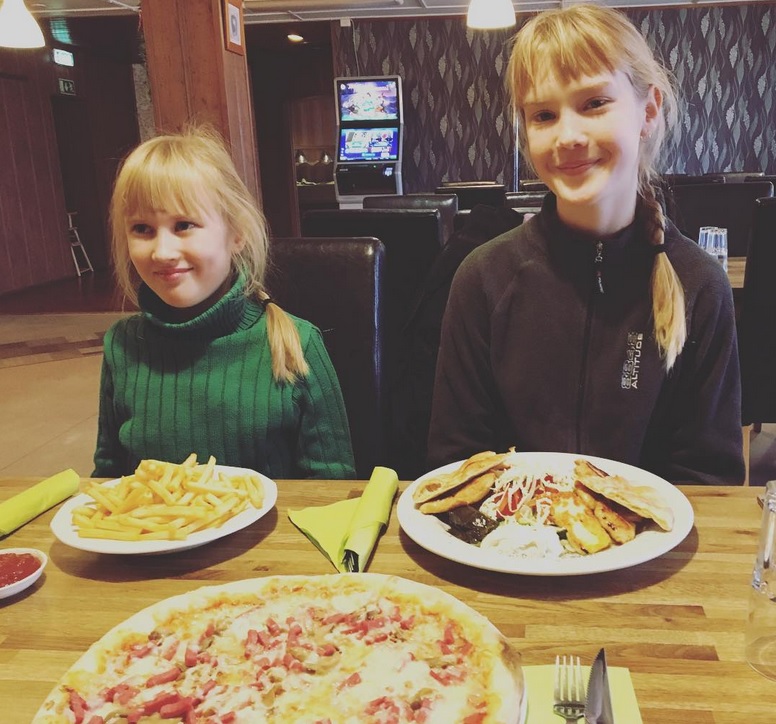 Now we were already looking forward to reaching our destination – Kajaani. There were a little less than 100km driving. We rolled through Leipivaara, Paltamo and Jormua to Kajaani where we parked the car and checked in to the hotel. I will write about Kajaani already in the next blog!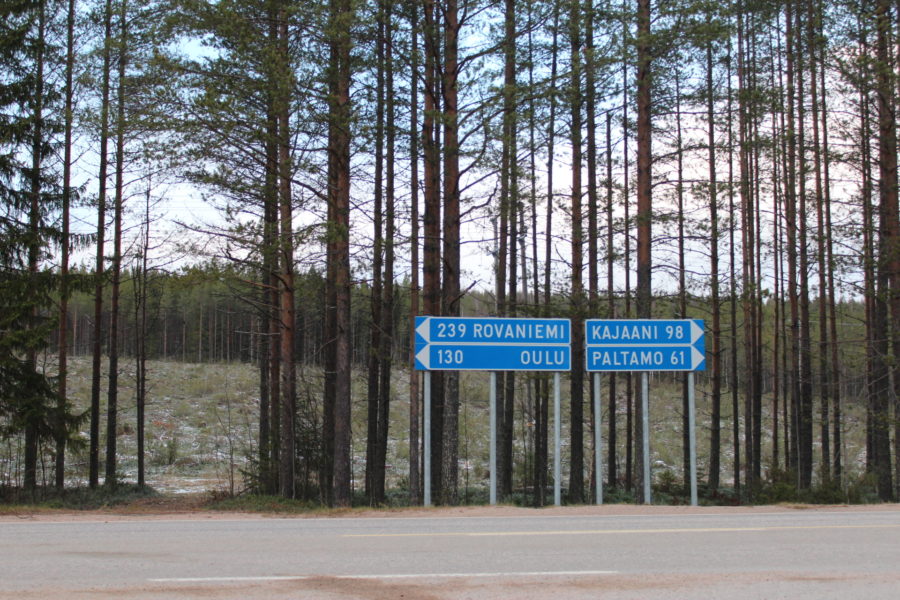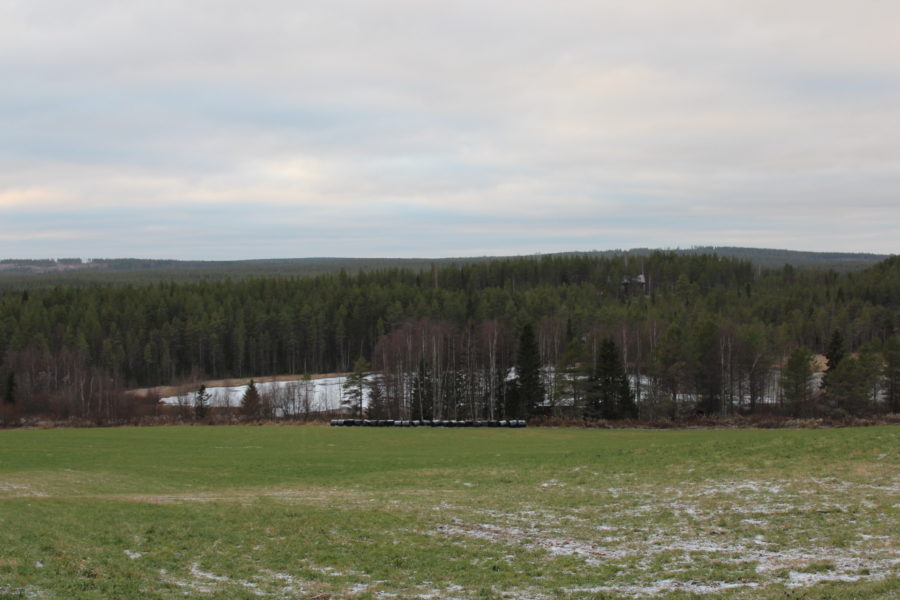 Keywords: what to do in pudasjärvi, what to do in ranua, with children on a road trip around finland, with children on a road trip, around finland, car trip in finland, with car in finland, with family in finland, with kids in finland, finland road trip, finland tourist attractions, finnish road trip, finland travel, rovaniemi northern lights, visit lapland, places to visit in finland, lapland finland christmas, europe road trip, finland tour, roadtrip suomi, lapland finland, finland trip, finland tourism, finland vacation, finland itinerary, things to do in finland, scandinavia trip, finland tour itinerary, finland train, day trips from helsinki to lapland, helsinki to rovaniemi train, driving in finland in winter, finland destinations, things to see in finland, lapland map, finland map, finland travel blog, finnish travel blogger, finnish travel bloggers, travelblog, what to do in finland, Finland Pudasjärvi, Puolanka, Ranua travel, zoo of ranua, what to do in kajaani, what to do in ranua, where is ranua, Asmunti, Hosio, Impiö, Kelankylä, Kortteenperä, Kuha, Kuukasjärvi, Mauru, Nuupas, Petäjäjärvi, Pohjaslahti, Piittisjärvi, Portimo, Putkivaara, Raiskio, Rovastinaho, Saariharju, Saukkojärvi, Sääskilahti, Teerivaara, Telkkälä, Tolja, finland zoo, Kivitaipale, Narkaus, Ruonakoski, Jatko, Hirvakoski, Ervasti, Auho, Aittokylä, Joukokylä, Kivarinjärvi, Kotila, Kongasmäki, Leipivaara, Lylykylä, Naulaperä, Puokio, Rasinkylä, Suolijärvi, Vihajärvi, Väyrylä, Yli-Oterma, Törmänmäki, waterfall Hepoköngäs, Hepoköngäs, auto finland, things to do in lapland, ice hotel rovaniemi, best places to visit in finland, finland winter, helsinki finland points of interest, norwegian finland, finland, norway sweden finland vacation, things to do in rovaniemi, lapland norway, trip to sweden, road trip north finland, helsinki winter, finland google map, things to do in helsinki in winter, finland winter itinerary, driving in helsinki, cars tour, finland travel itinerary, day trips from helsinki in winter, scandinavian road trip, around finland road trip, lapland tours from helsinki, visit lapland finland, finland travel guide, lapland road trip, cities in finland, visit finland in winter, finland self drive, helsinki to lapland, finlands road trip itinerary, best time to visit finland for northern lights, time in finland, visit finland, finland lapland itinerary, blogger road trip, northern lights helsinki, what to do in rovaniemi, finland fly drive holidays, best time to visit finland, scandinavian road trip itinerary, planning a trip to finland, what to see in finland, finland itinerary winter, finland travel blog, finland lakes, suggested itinerary for finland, bycar, norway sweden finland itinerary, things to do in finland in winter, where to go in finland, trains in finland, arctic circle finland, finland lapland tour, finland by car, finland self drive tours, travel from helsinki to lapland, day trip to lapland finland, travel finland northern lights. norway sweden finland trip, touring finland, travel to finland northern lights, where to go in finland in winter, finland itinerary summer, scandinavia road trip, finland in december, places in finland, driving in finland winter, rovaniemi itinerary; finland guide book, finland cars, driving to finland, maps finland, road trip to lapland, finland sweden norway trip, finland visiting places, sweden norway finland trip, winter driving finland, finland driving, finnish trains, places to visit in finland in winter, motorhome finland, helsinki to rovaniemi by car, sweden road trip, how many lakes in finland, finland attractions, wheres lapland, best places to visit in finland in winter, afinn, trips to norway sweden and finland, distance. travel norway sweden finland, campervan finland, how to go to finland, nordic blogger, nordic bloggers, scandinavian blogger, scandinavian blogger, top scandinavian bloggers, top scandinavian travel blogger, lakeland finland, finland train map, arctic circle rovaniemi, driving in finland, best road trips in scandinavia, finland tourist destinations, where is finland on the map, finland travel advice, finland scenic routes, finland sightseeing tours, scandinavian roadtrip, finnish map, trips to finland winter, touring scandinavia by car, finland day tours, where to travel in finland, finland scenery, best cars finland, road trip finlande, how to travel to finland, driving in finland in december, ranua zoo camping, camping. finland where to go, car visit, finlandia, fly and drive finlandia, cars in finland, finland guide, finland 5 day itinerary, roadtrip scandinavia, finland road map, finland backpacking routes, go to finland, driving in rovaniemi, helsinki driving, helsinki winter itinerary, touring sweden by car, road trip through finland; auto in finland, scandinavia by car, road trip through scandinavia, finland road, travel finland on a budget, helena-reet, helena-reet ennet, estella elisheva, ivanka shoshana, models who travel, travel influencer, travel influencers, scandinavian influencers, travel article, travel writer, digital nomad, scandinavian writer, travel from finland to sweden, rent a camper finland, planning a trip to lapland. scandinavian road trip route, finland itinerary blog, lapland travel blog, helsinki to lapland train. rv finland, travel helsinki finland, travel to lapland finland, dr helsinki, finland sites to visit, a week in finland, roadtrip finland, finland trip blog, nordic road trip, day trip to finland, how to travel from helsinki to lapland, trip in finland, road trip around scandinavia, road trip en finlande, finland tour blog, finland tourist map, travel blog finland, travel from sweden to finland, finland free and easy, visiting finland in november, finland snow driving, getting from helsinki to lapland, where to go finland, what to do in finland in october, finland tourism brochure, finnish tour, how to go to lapland from helsinki, how much is a trip to finland, road trip norway sweden finland, finland motorcycle, capital of finland map, finland travel tips, road trip denmark sweden norway finland, rovaniemi travel blog, roadtrip finnland, visiting finland in november, helsinki finland travel guide, a trip to finland, day trips in finland, travelling around finland, 4 days in finland, 5 days in finland, finnland roadtrip, rovaniemi finland things to do, go to finland with car, norway sweden finland road trip, suomi road trip, road trip suomi, finland offroad tour, things to do in finland in october, finlan travel, 10 days in finland, is it safe to travel to finland, travel finland blog, how to go lapland from helsinki, when to go to finland, one week in finland, finland travel map, finland in 7 days, e75 finland, how far is helsinki from lapland, drive from helsinki to rovaniemi, visiting finland in november, train helsinki to levi, byer i finnland, why travel to finland, winter driving in finland, suomi roadtrip, finnish roads, finland when to go, best road trips in scandinavia, getting to lapland from helsinki, finland road conditions, helsinki road, scandinavia driving tours, road trip finland, finland road trip itinerary, road trip in finland, finland round trip, finland santa trip, finland igloo trip, a road trip, finland road cameras, visiting finland with kids, in finland with children
---
---
Advertisement: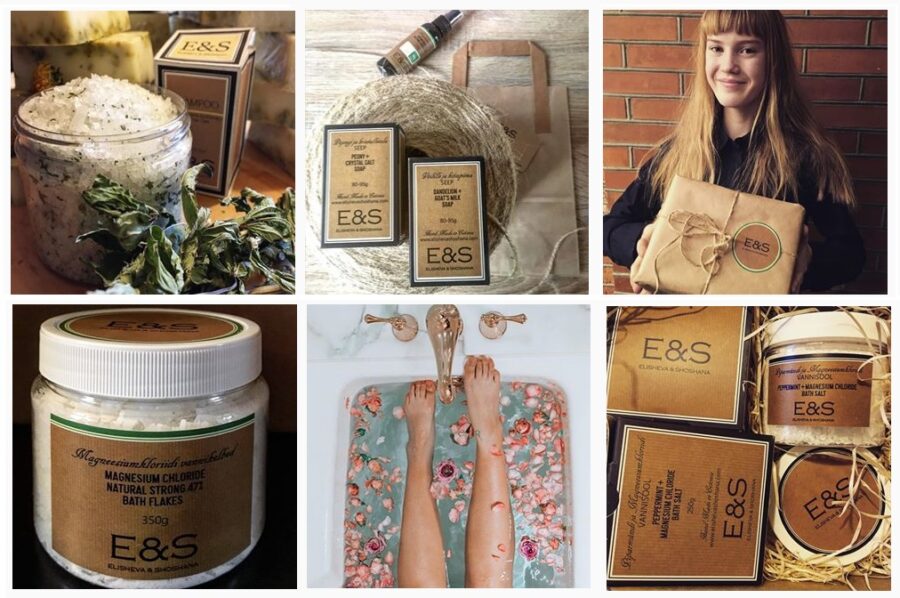 High quality & nature friendly luxury cosmetics from Scandinavia - ElishevaShoshana.com