Helena-Reet: With children on a road trip around Finland (VOL7 – from Kittilä to Rovaniemi, Santa Claus Holiday Village etc) + TRAVEL PHOTOS!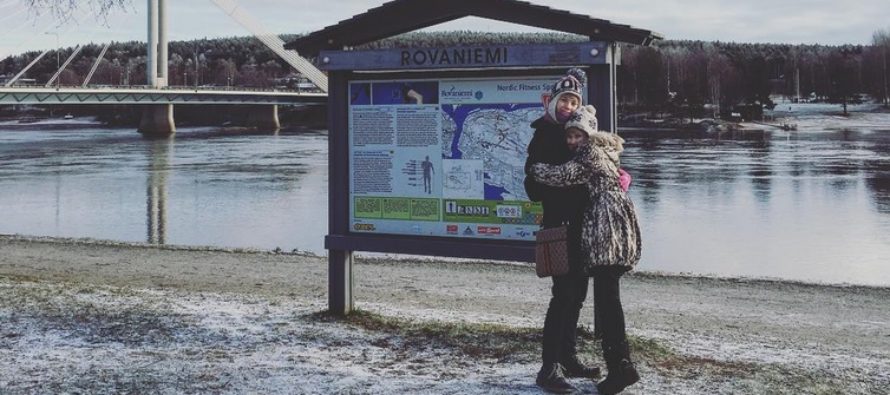 NordenBladet – It was a pity to leave Levi, since it had been just wonderful there (read the blog overview HERE and general information what one can do in Levi HERE), however, we were on a road trip around Finland and it was time to move on. New places and new events were awaiting us! Today the trip to Rovaniemi where we planned to stay for two nights was ahead.
It is ca 2 hours driving from Levi to Rovaniemi (about 150km). I had a plan to drive through Särestöniemi museum that was conveniently on the way (Särestöntie 880 99119 Kaukonen), but apparently the GPS in the car was out of order since it was taking us through the wood to absolute wasteland… At some point when it was saying "you will reach destination after 800m" I just turned over as I was afraid to get stuck. The road from Kittilä to Rovaniemi was a little less awsome than the impressions from Kolari-Levi road, but the nature was there and the reindeer at the sides of the road were there, too. For me, the greatest impression from Lapland were the reindeer – they are just so wonderful! Together with the Nordic dark thick forests they create for me the mystic air that I went to find. Lapland is sooo lovable! I mostly like animals when they are freely in the nature – this is why I prefer to take children and go by ourselves into the nature rather than visit moose and husk farms where the animals are exhibited to tourists and used for riding. While the urban folk, constantly in a hurry, literally cannot see them any other way – then it is still good to have them, otherwise people would alienate from animals and from the nature completely.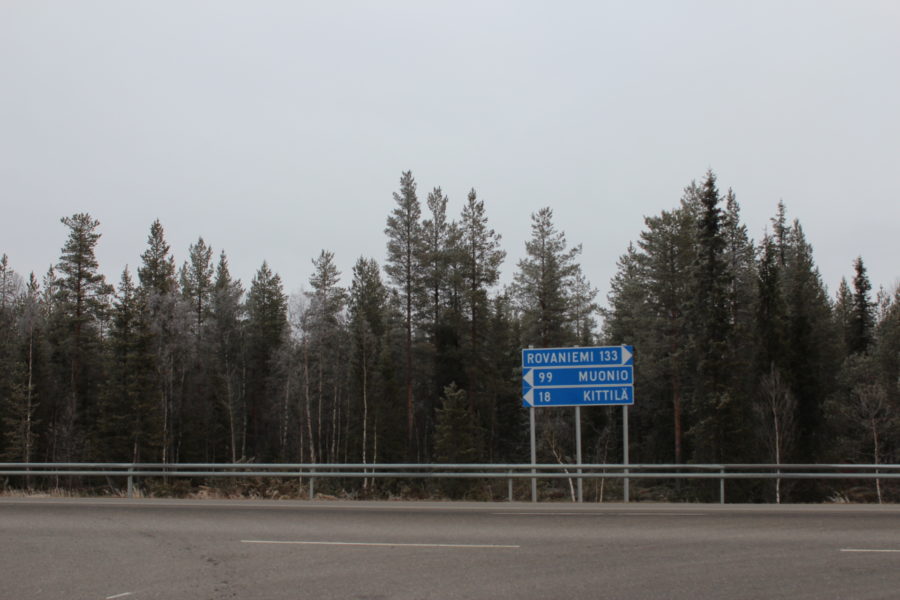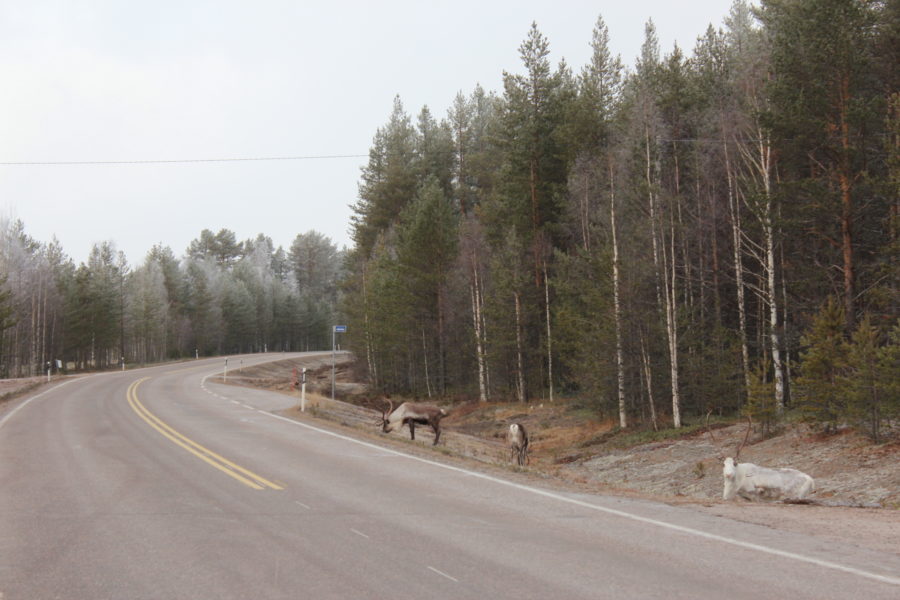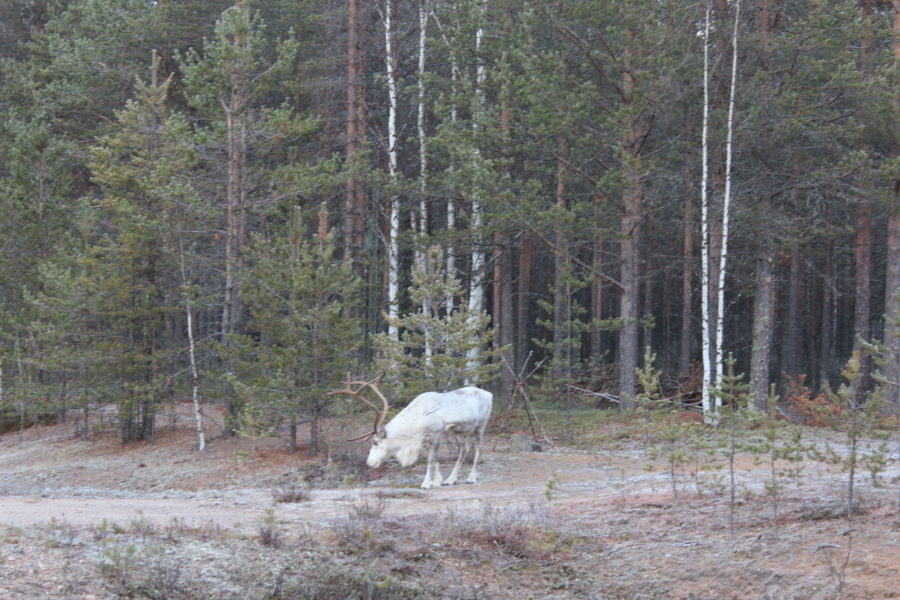 The usual two-hour drive again took us about five-six hours while every now and then we stopped to enjoy the beautiful nature, see the reindeer, take photos and immediately share them on Instagram / Snapcat with our followers. Here and there we digressed to see the little villages on the sides of the road (Kaukonen, Lohiniva, Molkojoki, Meltaus, Patokoski, Marraskoski, Tapionkylä, Sinettä). Kittilä-Rovaniemi road number 79 goes almost all the way along the side of the longest river in Finland – the Ounasjoki River. Ounasjoki is about 299,6 km long (186,2 miles).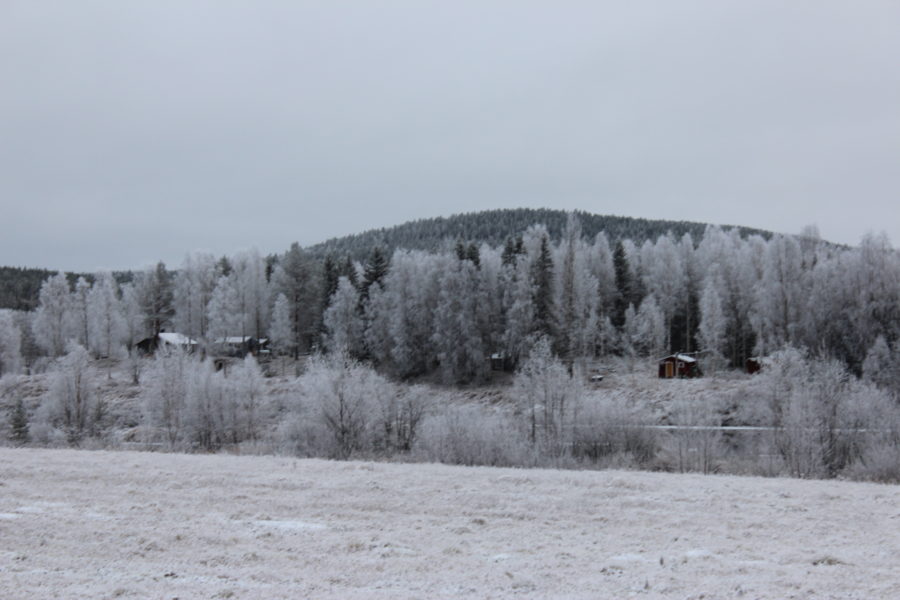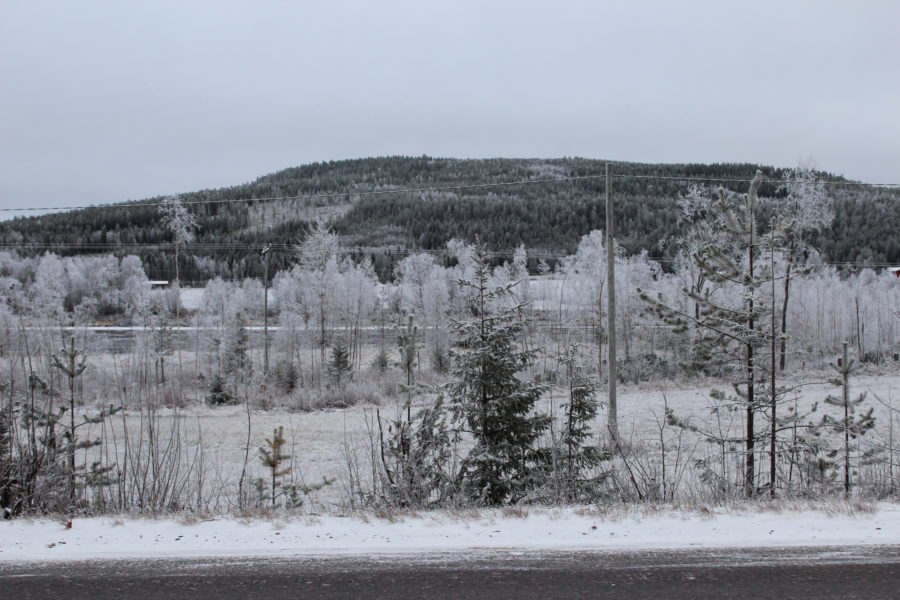 By lunchtime we arrived at Rovaniemi and decided to start with the greatest attraction here in Rovaniemi – the coolest sightseeing – Santa Claus. While we actually mixed things up then hereby I will also inform you that Santa Park (Tarvantie 1, 96930 Rovaniemi) and Santa Claus Holiday Village (Tähtikuja 2 96930 Rovaniemi – ca 8 km from Rovaniemi Centre) are two different destinations, however they are located quite close to one another (about a couple of kilometres apart). The first one was still closed when we arrived in Rovaniemi in October during our trip to Finland (it is open from November on). Santa Claus Holiday Village is a small village with cafes, a large souvenir shop and a possibility to take photos with Santa Claus in the post office for a reasonable amount of money. In our family we celebrate both Hanukka and Christmas – however the last holiday is not related to religion in our celebrations. There are the gnomes – funny little wizards, and Santa Claus, with his long white beard, who comes from Lapland, loves children and brings them presents. For us this is a fictional character, a fictional hero like the Pokus in children's books (living in Southern Estonia), The Puppy-Girl Lotte (living in Pärnu) or the Moomins (living in Naantali, Finland).
The children (especially Ivanka Shoshana) were waiting with excitement to see Santa, yet ultimately such reserved reception by the children was unexpected. Quite honestly, I myself was rather disappointed. This is largely commerce – not even well-organised and convincinly sweet commerce, but rather somewhat hasty commerce… Along a quite interesting hallway we made it to Santa who was wearing an artificial beard and a cell phone in his hands (that one however he hid quickly). Even before children could have a look at Santa there were signed all over the place that you can take photos with Santa for such and such sums of money. Ahh.. who could be the marketing manager of that place? 😀
Rovaniemi has invested millions into promoting the Santa-story, and therefore it all is still worth seeing. Yet there is a difference between mere commerce and the real feeling, you still expect something for the soul… The story is actually fine, but the telling of the story could be a lot more magical and mystical! I think. From the positive side: the village cafes offer a lot of delicious food, you can purchase various local souvenirs and kill a couple of hours in quite a pleasant way – thus, once you are already there then it is definitely worthwhile paying a visit. Time spent with children and with the family is always wonderful for me and actually ther eare not too many places to see for a family event.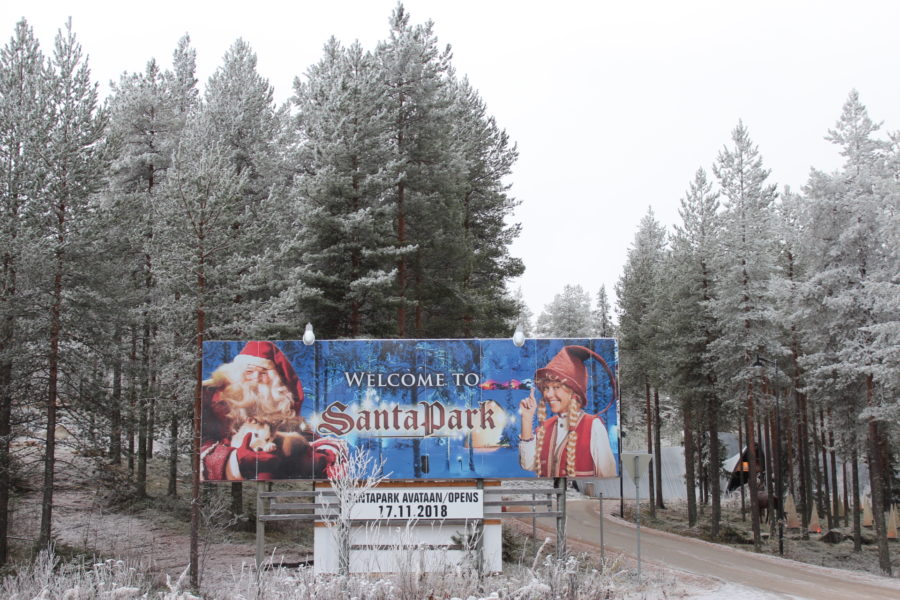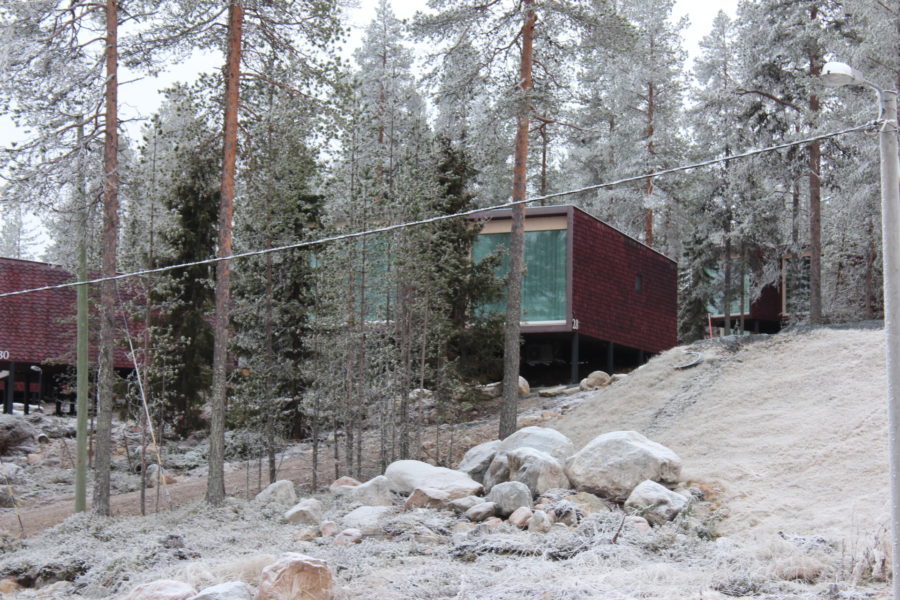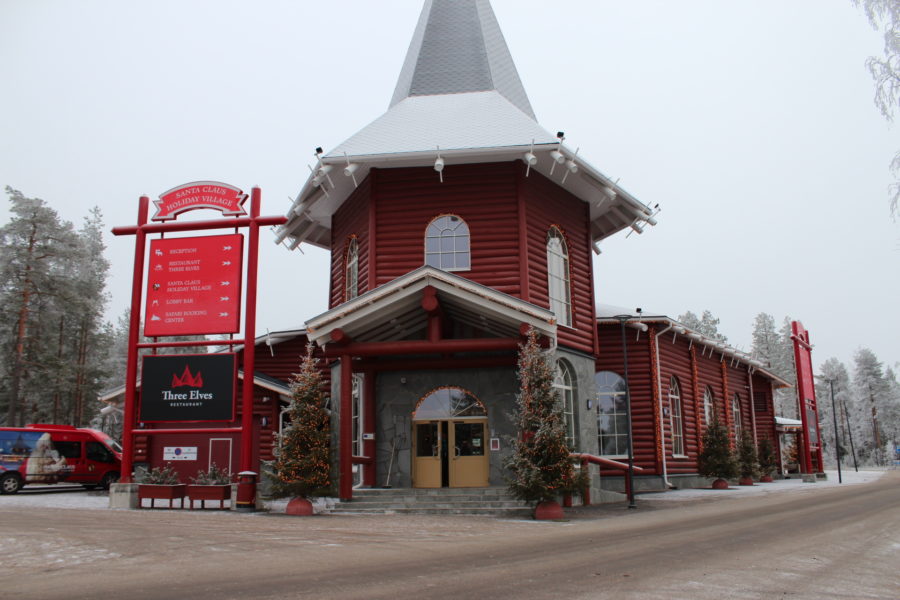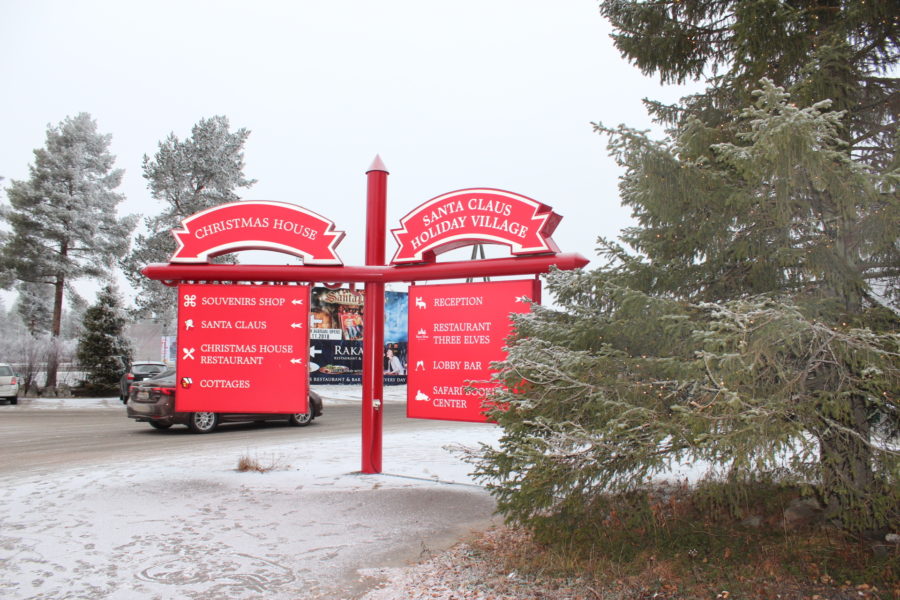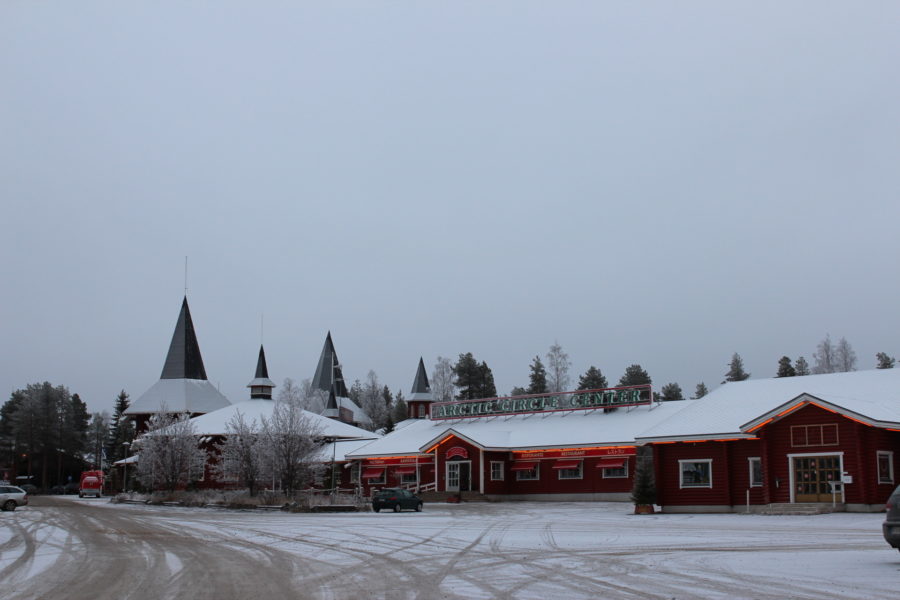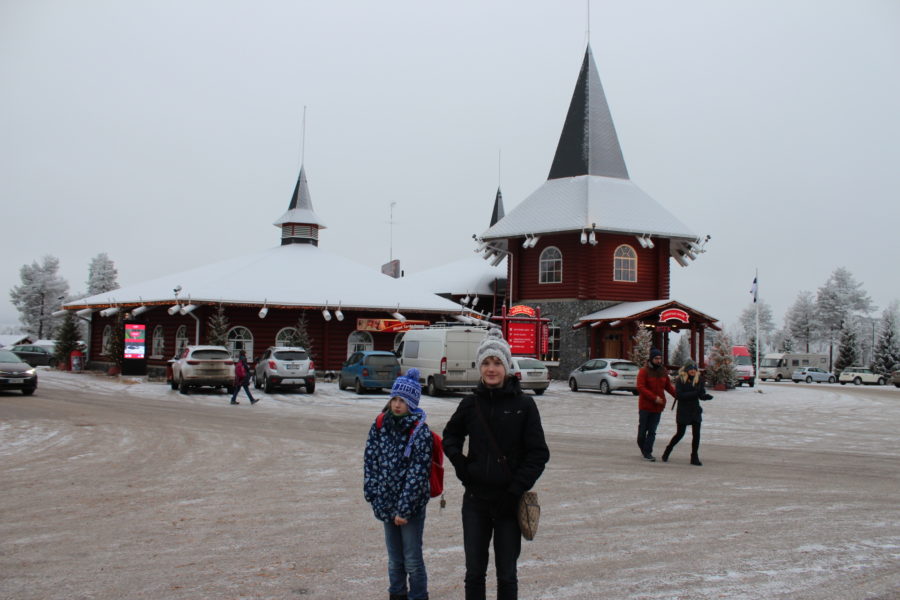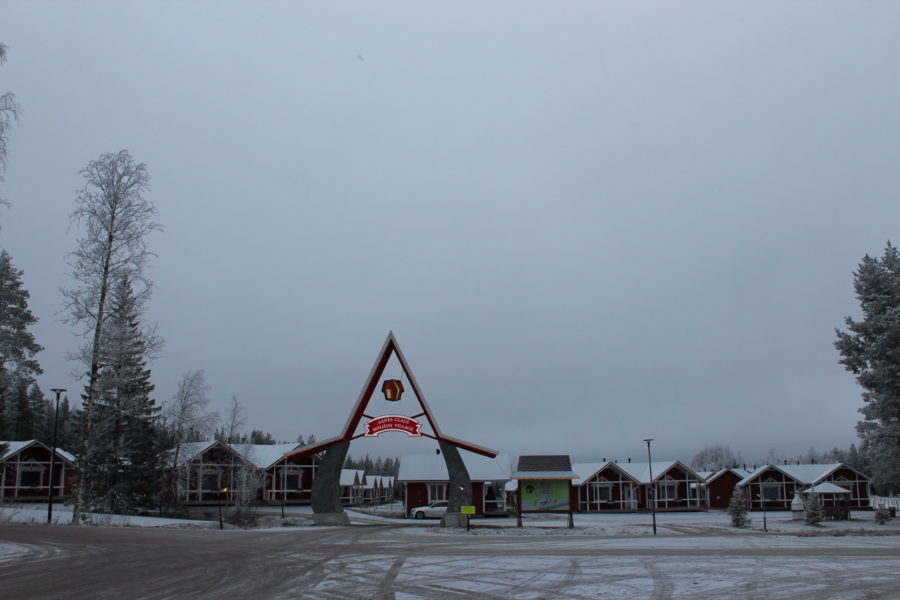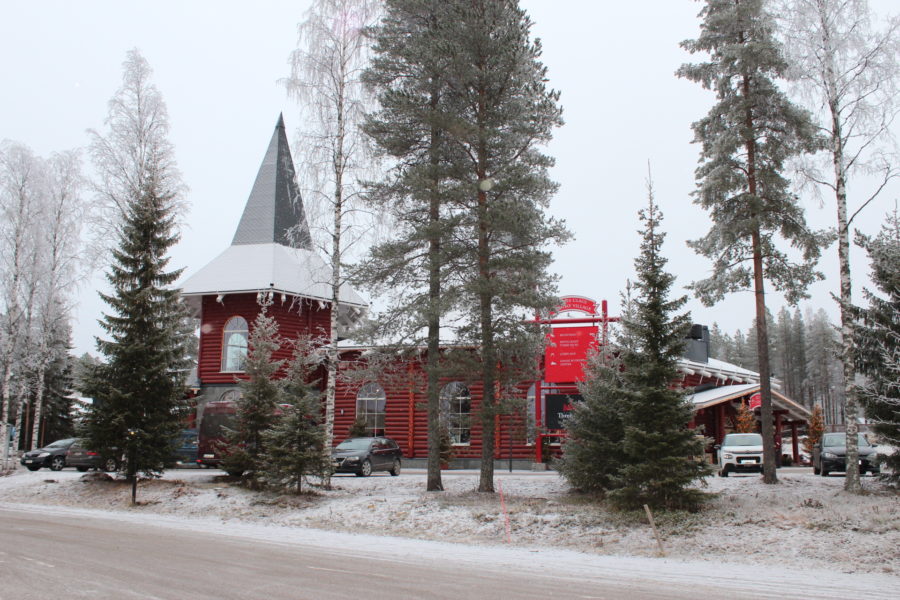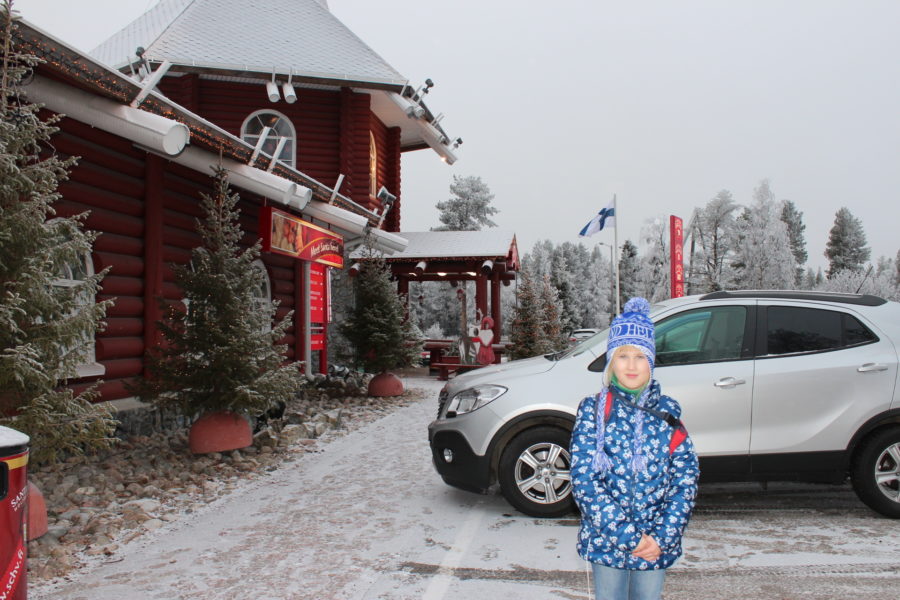 Having seen Santa, we checked in to our hotel — we felt that the "backbone" of our journey had been broken. In our hearts we knew that with great probability the most exciting part of our trip has in Lapland and in Finland overall been seen by this moment, yet rushing ahead of the event I can tell you that it wasn't so. An abundance of surprises, excitement and discoveries were awaiting us on our trip around Finland! However, we didn't see reindeer on the side of the road anymore and the hope to see northern lights/aurora borealis dimmed with every kilometre that took us towards Southern Finland.
I had to do some work in the evening to prepare for the next day's mini-meeting with NordenBladet Southern Finnish team. Ivanka Shoshana (10) started to play with her toys and Estella Elisheva (12) went for a walk in the town on her own. I allowed her to go, provided she stays near the hotel. So she left, the cell phone, two GPS-transmitters and my bank card in the purse. I let her go alone but lectured lengthily about all possible dangers and instisted that she calls every now and then. Estella went to a restaurant to eat a vegan salad and on her way back on my friendly request brought a hamburger for me and Ivanka. Although I had imagined that Rovaniemi would be a lot smaller, it was actually a rather large town – with factories, block houses, broad roads. It was a big city, but the city centre however was really compact – right around the corner from the hotel there were several restaurants and department stores. All the larger and best known good hotelsand reatsaurants were close at hand, not to say they were tightly placed next to each other. We spent two days and two night in Rovaniemi and this time frame was filled with pleasant events.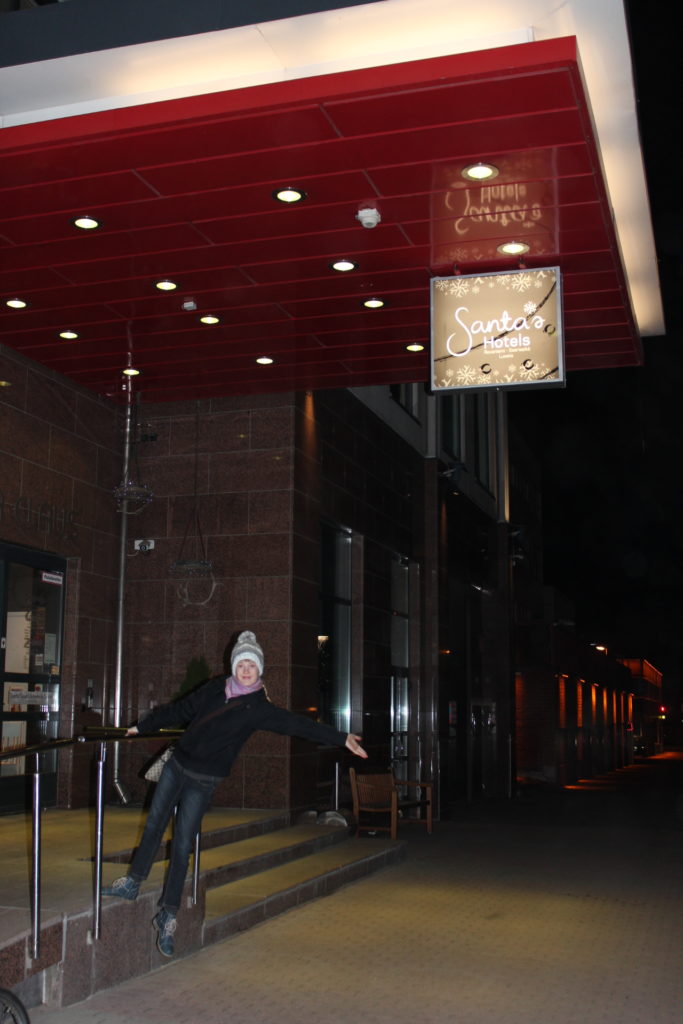 The next morning we woke up early. The breakfast in the hotel was delightful, as well as the interior design, however, the bed linen turned out to cause allergy to me and Estella. At home I always wash the bed linen with a delicate detergent and rinse so that the linen would finally be completely detergent/chemical free. A night or two in the hotel would also do, but living a life where you travel from one hotel to another like it is usual on a longer journey – this will soon reflect on the skin. I even thought of taking my own bed linen with me nest time I travel. 🙂
I asked the children wheather they would like to see Santa once more, but they didn't. Then we decided to take a tour in the town and drive around in Rovaniemi. During lunch I had two brief meetings in Rovaniemi – one of them with NordenBladet Northen-Finnish team members and the other one was related with the brand Elisheva & Shoshana. The meetings held abroad always leave an unforgettable impression on me – sometimes I even wish to pinch myself to believe it. To have business network across Scandinavia is a dream come true. It is funny how used to this I am already – the goals set a few years earlier are the reality today. Actualy I am obliged to praise myself, take some time off schedule and enjoy/celebrate!
As in Levi, also in Rovaniemi entrepreneurs organise safaris with husks and reindeer for tourists, there are activities suitable for every age group. The science park and museum in Rovaniemi, Arktikum Science Museum (Pohjoisranta 4, 96200 Rovaniemi), holds interesting events all year round – lectures, market day, even a film festival.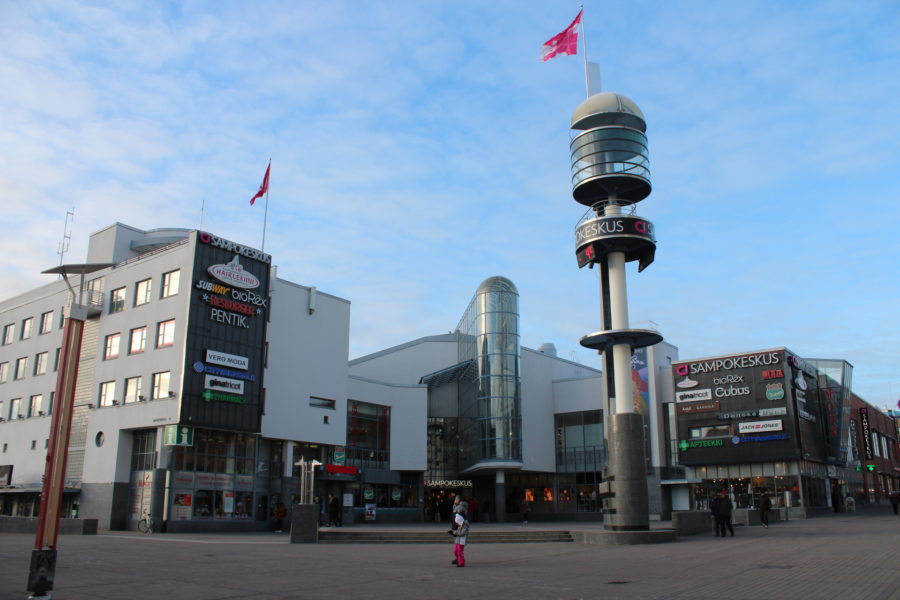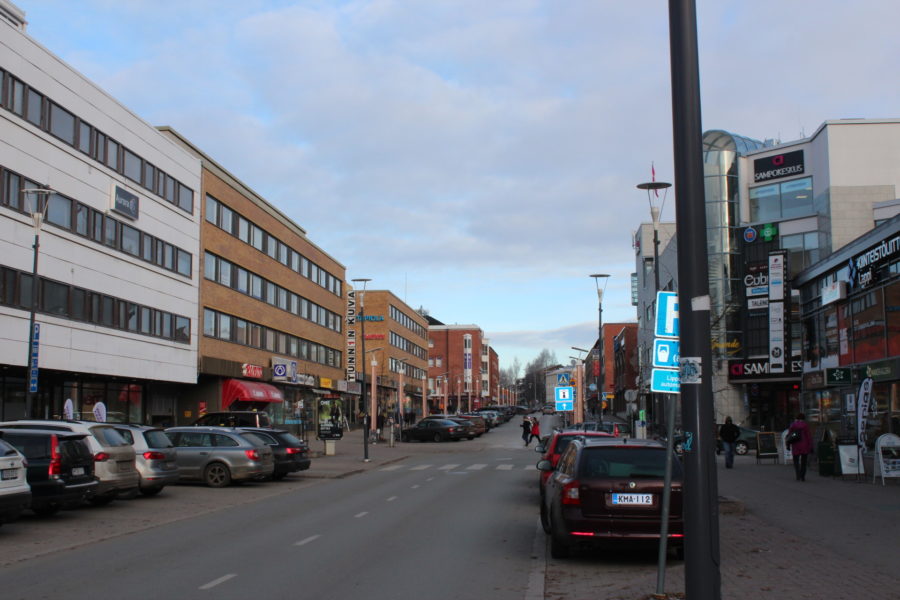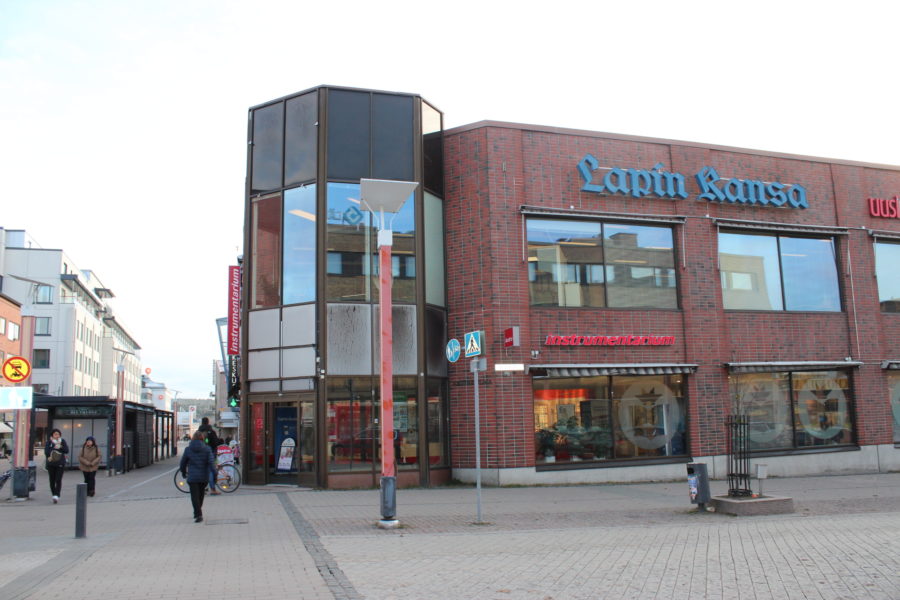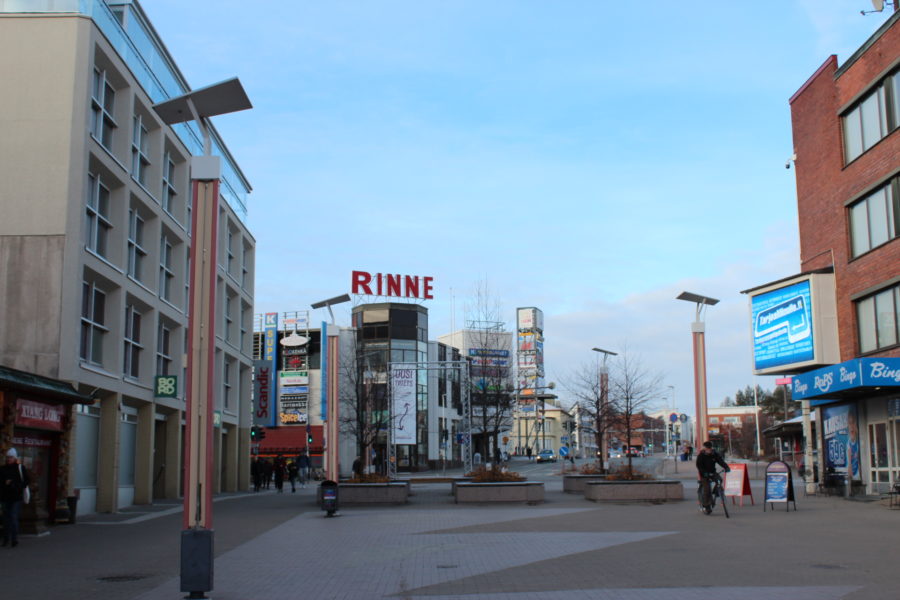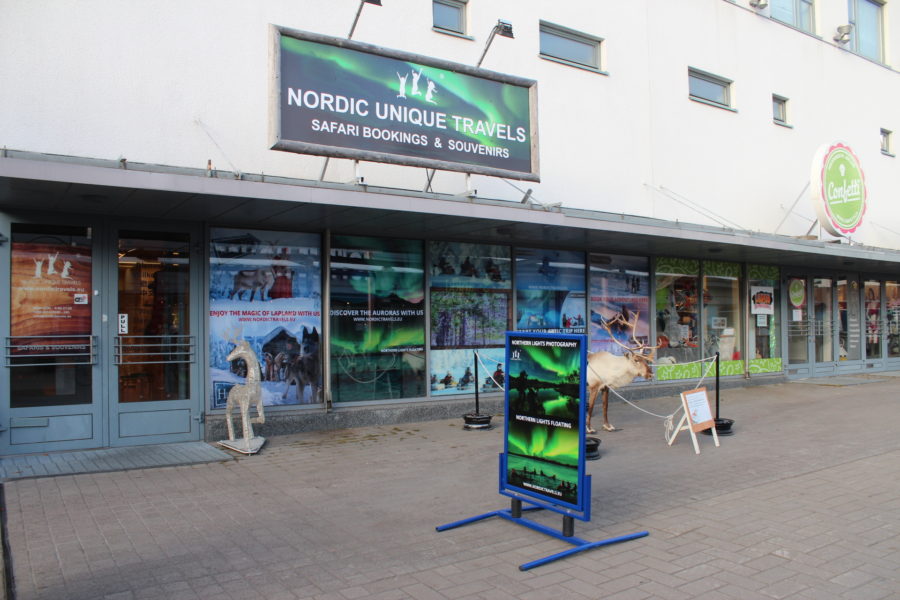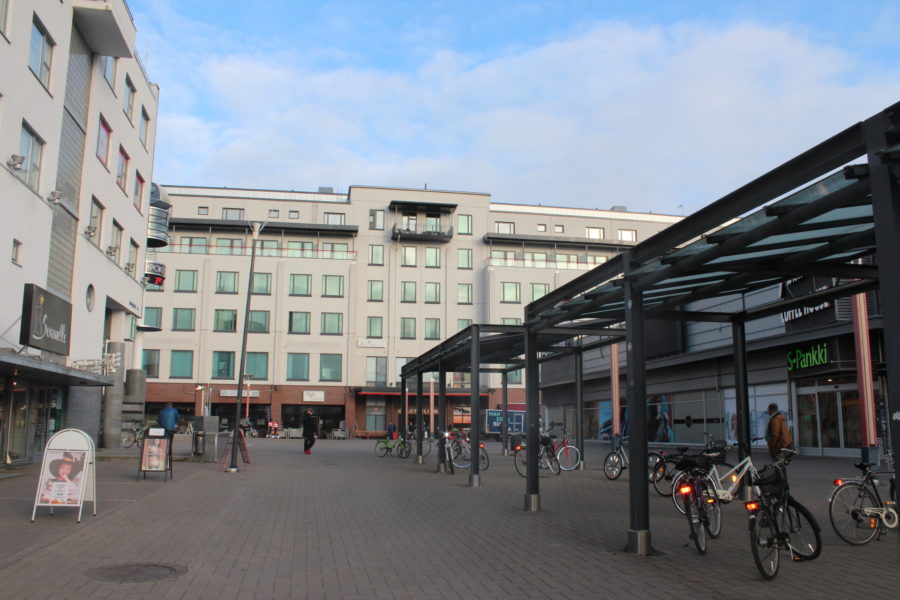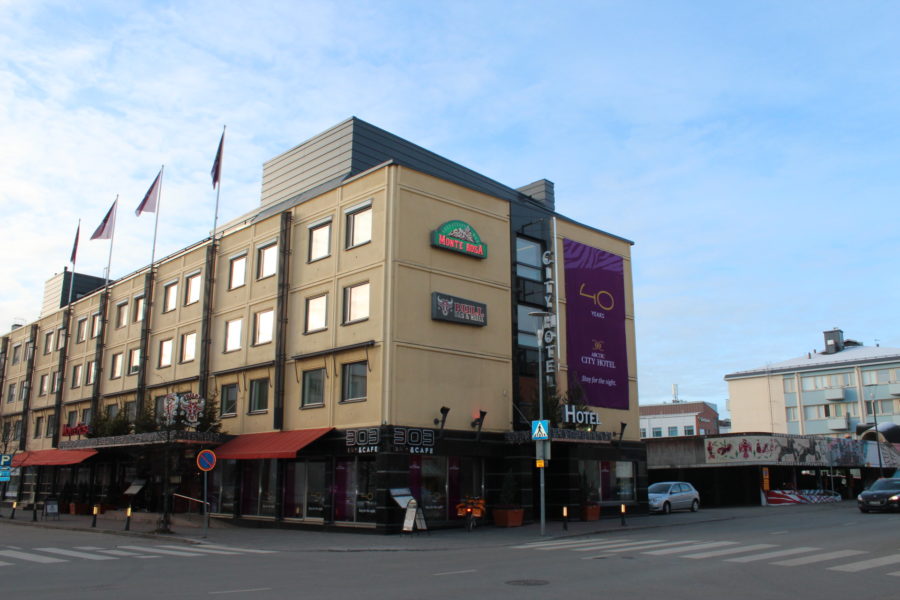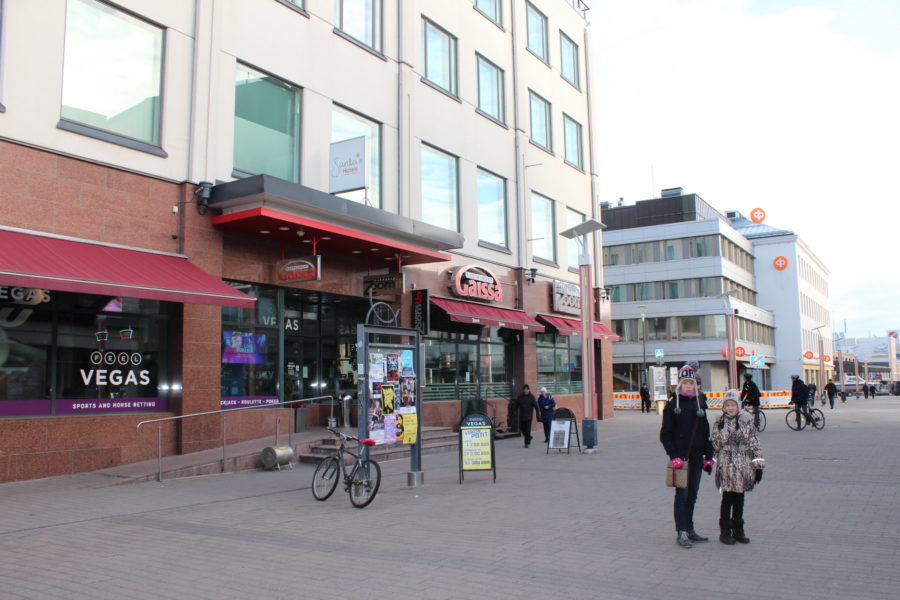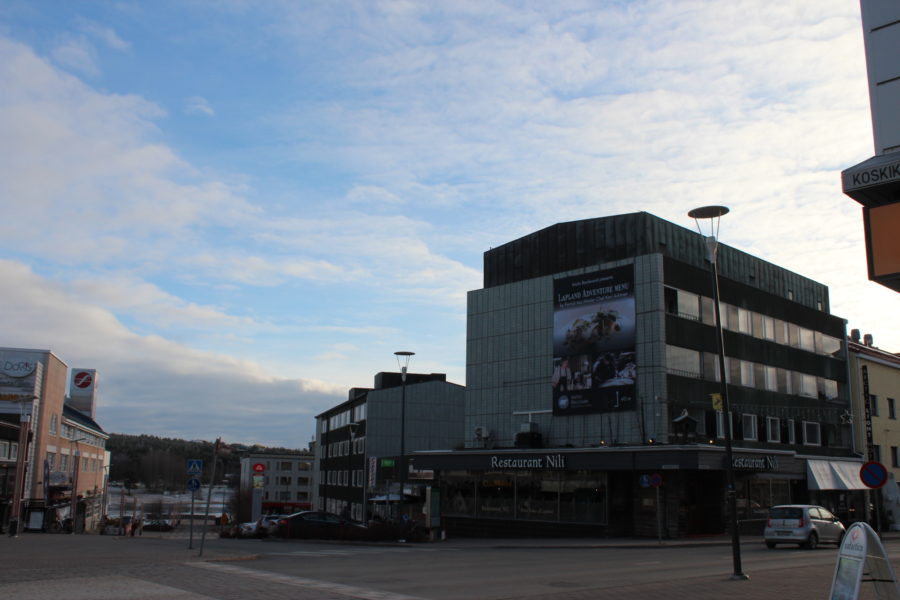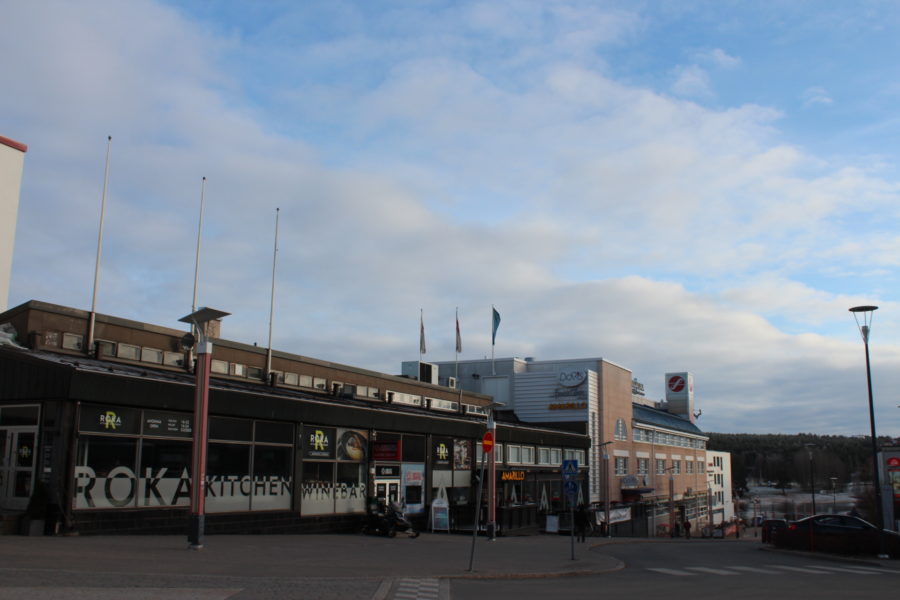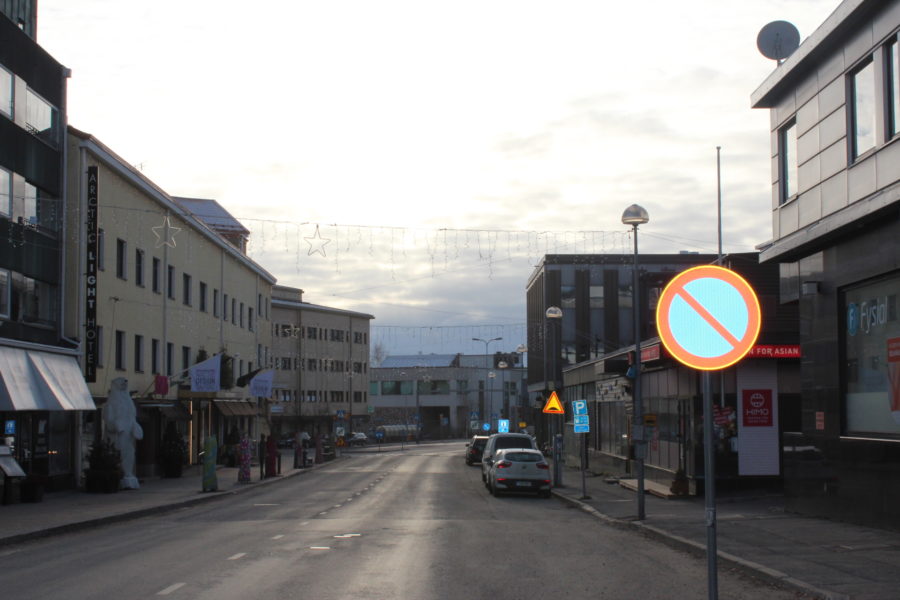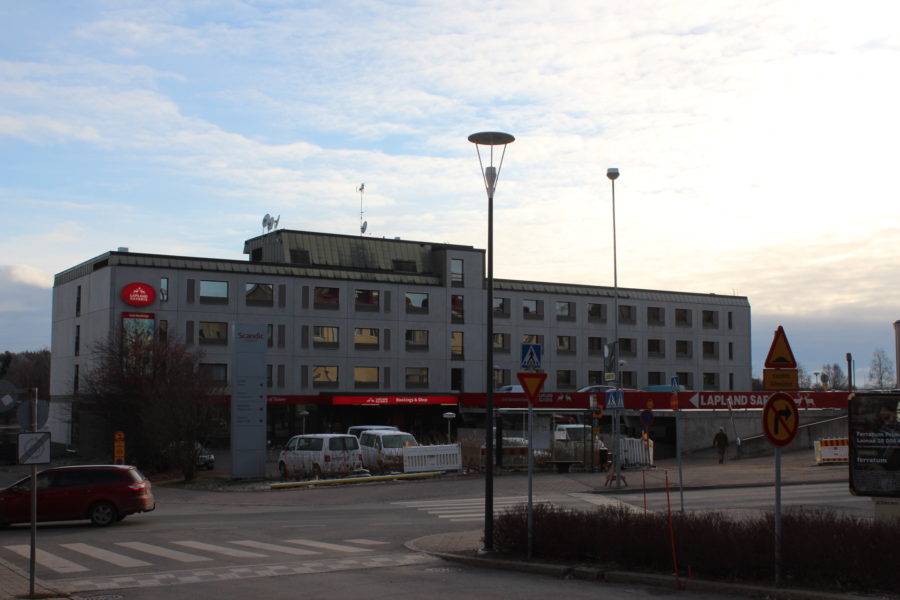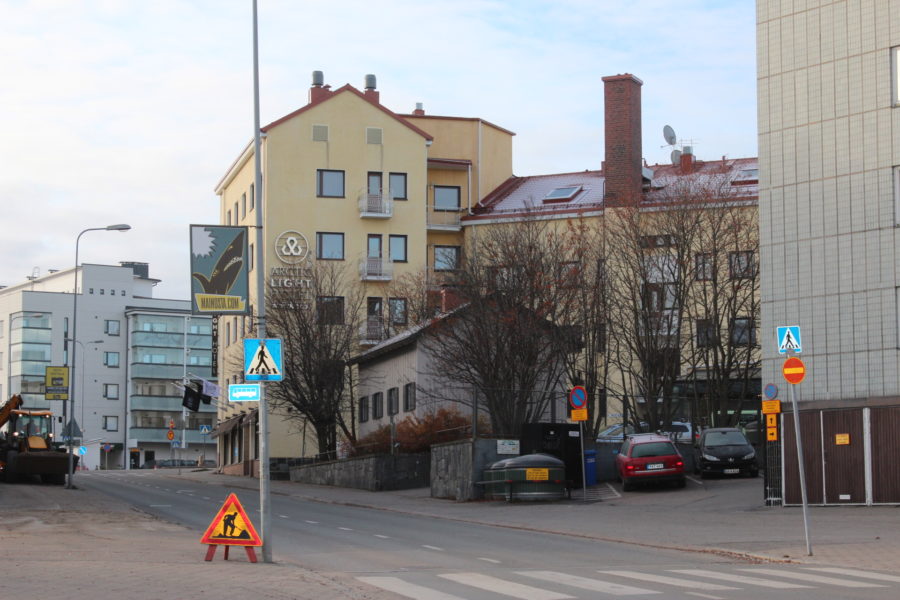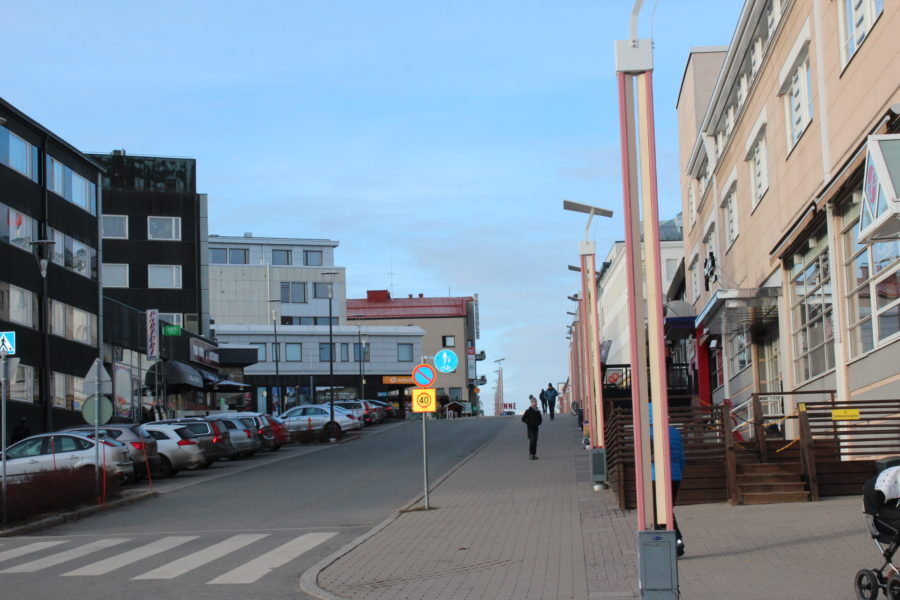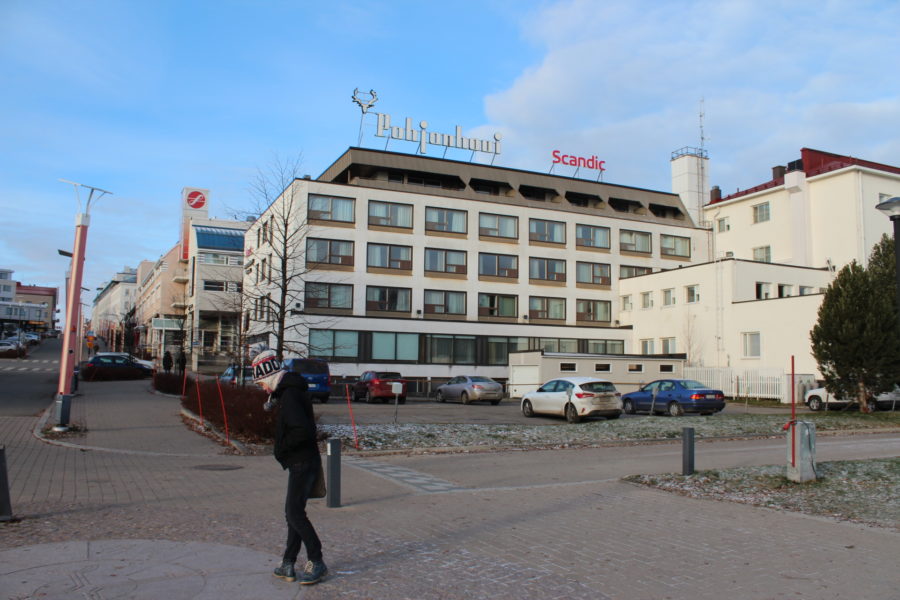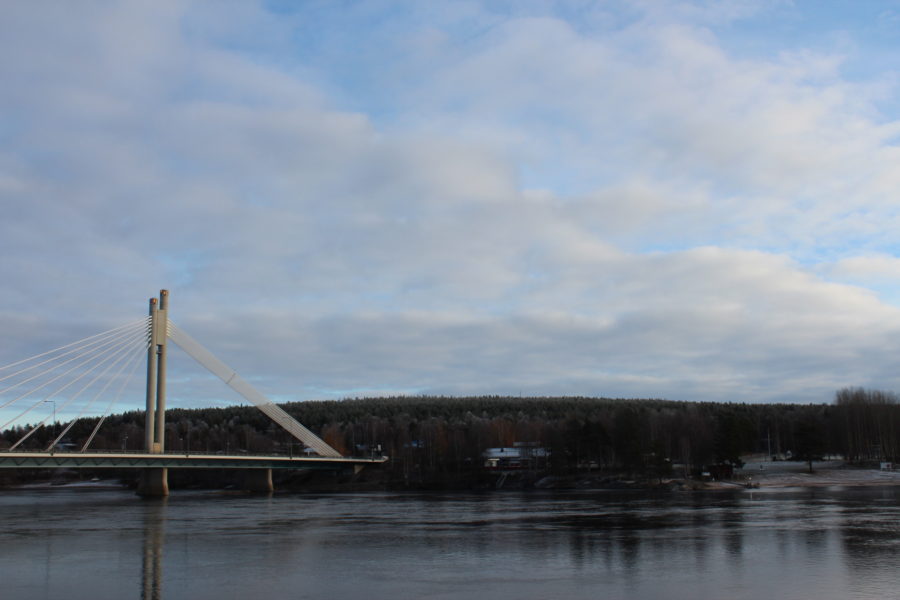 There would have been a lot more to discover in Rovaniemi, I had also two meetings arranged with local representatives on Lapland media, however the hands of the clock are not made from rubber. As in Tornio (read the travel blog HERE), I slightly conflicted my schedule and thus the visit to Daily Finland editorial and the meeting with the editor-in-chief Mister O.H.Ruhin and the plan to schedule a meeting also with the editor-in-chief of Lapin Kansa, A. Kokkonen, due to time restictions, were postponed for the time being. Two days in Rovaniemi passed quickly and the next destination on our journey was Kajaani. About that already in the next blog!
Keywords: with children on a road trip around finland, with children on a road trip, around finland, car trip in finland, with car in finland, with family in finland, with kids in finland, finland road trip, finland tourist attractions, finnish road trip, finland travel, rovaniemi northern lights, visit lapland, places to visit in finland, lapland finland christmas, europe road trip, finland tour, roadtrip suomi, lapland finland, finland trip, finland tourism, finland vacation, finland itinerary, things to do in finland, scandinavia trip, finland tour itinerary, finland train, day trips from helsinki to lapland, helsinki to rovaniemi train, driving in finland in winter, finland destinations, things to see in finland, lapland map, finland map. finland travel blog, finnish travel blogger, finnish travel bloggers, travelblog, what to do in finland, auto finland, things to do in lapland, ice hotel rovaniemi, best places to visit in finland. finland winter, helsinki finland points of interest, norwegian finland, finland, norway sweden finland vacation, things to do in rovaniemi, lapland norway, trip to sweden, road trip north finland, helsinki winter, finland google map, things to do in helsinki in winter, finland winter itinerary, driving in helsinki, cars tour, finland travel itinerary, day trips from helsinki in winter. scandinavian road trip, around finland road trip, lapland tours from helsinki, visit lapland finland, finland travel guide, lapland road trip, cities in finland, visit finland in winter, finland self drive, helsinki to lapland, finlands road trip itinerary, best time to visit finland for northern lights, time in finland, visit finland, finland lapland itinerary, blogger road trip, northern lights helsinki, what to do in rovaniemi, finland fly drive holidays, best time to visit finland, scandinavian road trip itinerary, planning a trip to finland. what to see in finland, finland itinerary winter, finland travel blog, finland lakes, suggested itinerary for finland, bycar, norway sweden finland itinerary, things to do in finland in winter, where to go in finland, trains in finland, arctic circle finland, finland lapland tour, finland by car, finland self drive tours, travel from helsinki to lapland, day trip to lapland finland, travel finland northern lights, norway sweden finland trip, touring finland, travel to finland northern lights, where to go in finland in winter, finland itinerary summer, scandinavia road trip, finland in december, places in finland, driving in finland winter, rovaniemi itinerary, finland guide book, finland cars, driving to finland, maps finland, road trip to lapland, finland sweden norway trip. finland visiting places, sweden norway finland trip, winter driving finland, finland driving, finnish trains, places to visit in finland in winter, low season in rovaniemi. motorhome finland, helsinki to rovaniemi by car, sweden road trip, how many lakes in finland, finland attractions, wheres lapland, best places to visit in finland in winter, afinn, trips to norway sweden and finland, travel norway sweden finland, campervan finland, how to go to finland, nordic blogger, nordic bloggers, scandinavian blogger, scandinavian blogger, top scandinavian bloggers, top scandinavian travel blogger, lakeland finland, finland train map, arctic circle rovaniemi, driving in finland, best road trips in scandinavia, finland tourist destinations, where is finland on the map, finland travel advice, finland scenic routes, finland sightseeing tours, scandinavian roadtrip, finnish map, trips to finland winter, touring scandinavia by car, finland day tours, where to travel in finland, finland scenery, best cars finland, road trip finlande, how to travel to finland, driving in finland in december, finland where to go, car visit, finlandia, fly and drive finlandia, cars in finland, finland guide, finland 5 day itinerary, roadtrip scandinavia, finland road map, finland backpacking routes, go to finland, driving in rovaniemi, helsinki driving, helsinki winter itinerary, touring sweden by car, road trip through finland, auto in finland, scandinavia by car, road trip through scandinavia, finland road, travel finland on a budget, helena-reet, helena-reet ennet, estella elisheva, ivanka shoshana, models who travel, travel influencer, travel influencers, scandinavian influencers, Finland Rovaniemi, Rovaniemi Lapland, Lovable Lapland, Rovaniemi, Santa Claus, Santa Claus Holiday Village, Santa Park, travel, from Kittilä to Rovaniemi, where is santa claus holiday village, santa claus holiday village address, Särestöntie 880 99119 Kaukonen, reindeer, finnish nature, Kaukonen, Lohiniva, Molkojoki, Meltaus, Patokoski, Marraskoski, Tapionkylä, Sinettä, north finland. north finland nature, sami people, Tähtikuja 2 96930 Rovaniemi, Rovaniemi Centre, expensive places in rovaniemi, luxury places in rovaniemi, rovaniemi luxury, souvenirs, shops in rovaniemi, Arktikum Science Museum in rovaniemi, sightseeing rovaniemi, hotels in rovaniemi, luxury travel blogger, finnish luxury, luxury blogger, scandinavian luxury travel, travel article, travel writer, digital nomad, scandinavian writer, travel from finland to sweden, rent a camper finland, planning a trip to lapland. scandinavian road trip route, finland itinerary blog, lapland travel blog, helsinki to lapland train, rv finland, travel helsinki finland, travel to lapland finland, dr helsinki, finland sites to visit, a week in finland, roadtrip finland, finland trip blog, nordic road trip, day trip to finland, how to travel from helsinki to lapland, trip in finland, road trip around scandinavia, road trip en finlande, finland tour blog, finland tourist map, travel blog finland, travel from sweden to finland, finland free and easy, visiting finland in november, finland snow driving, getting from helsinki to lapland, where to go finland, what to do in finland in october, finland tourism brochure, finnish tour, how to go to lapland from helsinki, how much is a trip to finland, road trip norway sweden finland, finland motorcycle, capital of finland map, finland travel tips, road trip denmark sweden norway finland. rovaniemi travel blog, roadtrip finnland. visiting finland in november, helsinki finland travel guide, a trip to finland, day trips in finland, travelling around finland, 4 days in finland, 5 days in finland, finnland roadtrip, rovaniemi finland things to do, norway sweden finland road trip, suomi road trip, road trip suomi, finland offroad tour, things to do in finland in october, finlan travel, 10 days in finland, is it safe to travel to finland, travel finland blog, how to go lapland from helsinki, when to go to finland, one week in finland, finland travel map, finland in 7 days, e75 finland, how far is helsinki from lapland, drive from helsinki to rovaniemi, visiting finland in november, train helsinki to levi, byer i finnland, why travel to finland, winter driving in finland, suomi roadtrip, finnish roads, finland when to go, best road trips in scandinavia, getting to lapland from helsinki, finland road conditions, helsinki road, scandinavia driving tours, road trip finland, finland road trip itinerary, road trip in finland, finland round trip, finland santa trip, finland igloo trip, a road trip, finland road cameras, visiting finland with kids, in finland with children
---
---
Advertisement: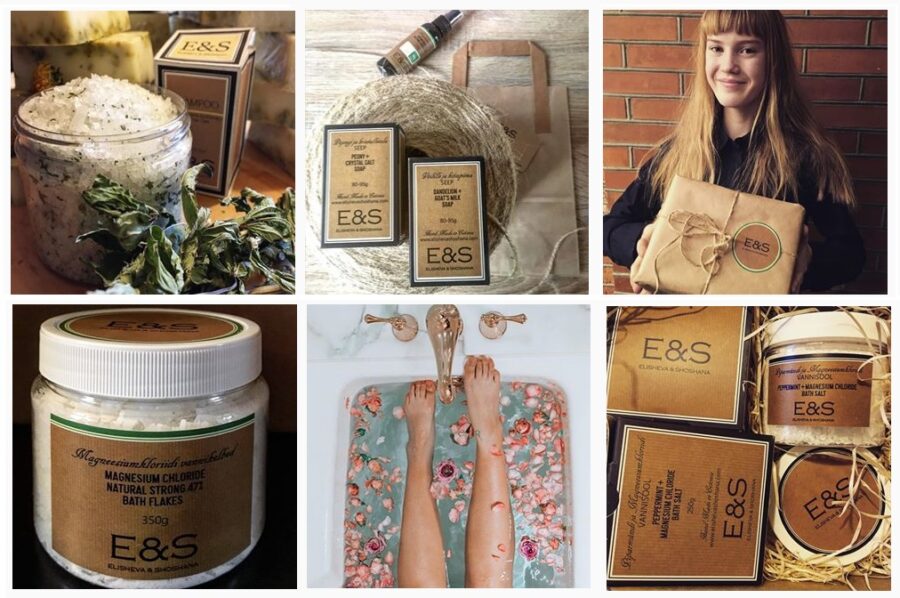 High quality & nature friendly luxury cosmetics from Scandinavia - ElishevaShoshana.com