Helena-Reet: With children on a road trip around Finland (VOL9 – Central Finland, Kajaani) the sightseeings + travel photos!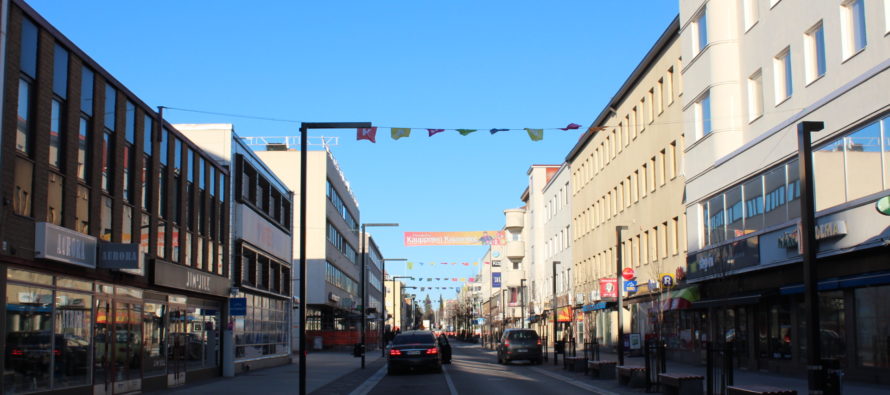 NordenBladet – Kajaani in Central Finland is the centre and capital city of Kainuu area. The town with 37039 inhabitants was founded in the 17th century when the industry and trade of tar produced from pine trees started to flourish. The town was founded in the year 1651 by the Swedish attorney general Per Brahe. In later days the town's economy has been run by timber and paper industry, until the Kajaani paper factory that had been working from 1907-2008 was closed down. Kajaani has reached the headlines with the oil catastrophe, namely in 2012 there was an extensive oil pollution and 110 000 litres of oil poured into the river and drifted to Oulujärvi.
Kajaani is actually a junction for trade roads and with an interesting location, surrounded by hundreds of little lakes. For hikers, cyclists and canooers this is a pleasant spot to go in for sports. The lovely little city centre with the shops and the town hall that was built in 1831 both contribute to the coxy feeling.
We spent in Kajaani one day and one night. We were in the most expensive hotel of the neighborhood, yet the night was a nightmare. People were shouting in the hotel hallways until late at night, dogs were barking and the insect repellent that had been sprayed to the hotel wardrobes, was breathtaking. Hadn't it been a perfectly wonderful and friendly reception-lady earlier on welcoming us and checking us in the hotel, we would probably have decided to go somewher else. We were thinking to ourselves, whether the hotel star-standards that have been awarded still hold after a few years and wheather there is someone in charge of maintaining the initial standards?! The hotel facade and the reception floor were wonderful and freshly renovated, yet the hotel rooms were as if from another era. However, the breakfast in the hotel was very-very delightful (among the best during the entire journey)! For example cold salmon – my favourite! Yummmm… For children there was a large selection of various food that they could serve in Moomin dishes. Ahh, how I like the Moomins. Such a nice and friendly family, and the entire Moomin-world image is so friendly and nice. By the way, Ivanka Shoshana affectionately calls me Muuminmamma, she herself is Snork Maiden and Estella Elisheva is Little My – this is our game. A few years ago we visited the Moomin world in Naantali and the surroundings of Turku – Väsk island, the Finnish president's summer residence in Kultaranta, etc. I posted many blogs about that (see HERE) 🙂
But what then is there to do in Kajaani? When you search online for Kajaani sightseeings then the list is rather short. The more interesting tourist magnets-sightseeings that have been brought out are Kajaani town hall, Kajaani and Paltaniemi church, the ruins of Kajaani stronghold (Linnankatu 27, Kajaani 87100), Kajaani art museum (Linnankatu 14, 87100), and Kajaani town theatre (Kauppakatu 14, 87100 Kajaani), the Pietari Brahen monument and Hoyrylaiva Kouta (address: Kalkkisillantie 4, Kajaani 87200), the ship that takes tours on Oulujärvi. Urho Kekkonen who during the years 1956-1982 was the Finnish president, was born in Lepikko farm Pielavesi village where at the age of 11 he moved to Kajaani. In the kajaani park that is located between Koivukoskenkatu and Kirkkokatu a monument has been erected in his honour. In the same park (on the address Väinämöisenkatu 18, 87100 Kajaani) there is also the "Isänmaan puolesta" memorial.
Having driven through all of western Finland and northern Finland this way and that way, one could say that central Finland and western Finland have a very different wealth standard and architecture. As it often is, the western side tends to be wealthier and the eastern side less well off. Many little towns in Finland have in a way frozen, the re is little of the Scandinavian welfare and wealth really in those places – like for example Puolanka and Pudasjärvi that have been described in the previous travel post (see HERE) and quite many other central and eastern towns in Finland, too. Also, it is rather strongly felt in Kajaani that the town would not suffer at all from a nice financial boost. In order to attract tourists in the town and keep the interested, I guess it would be necessary to promote the town far more. Certainly there are a lot more pearls in that region to be discovered. Overall, I am super overwhelmed about our road trip and I am already planning new jpurneys. It is possible to see so many places! At some point I would like to see the eastern side of Finland (Nurme surroundings, Joensuu region, Ilomantsi region, etc). Finland is a safe country and it is convenient to travel by car there. The next blog post will take us to Kuopio!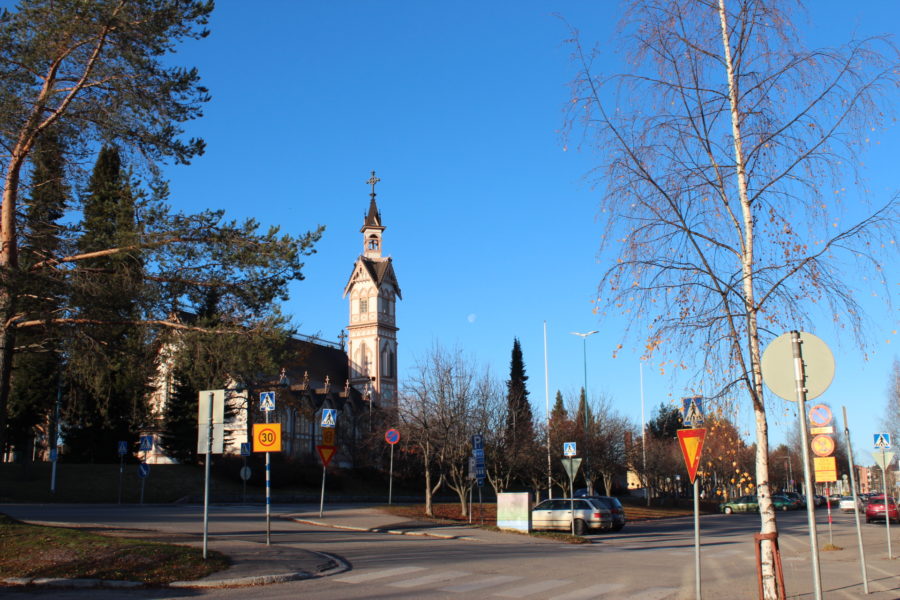 –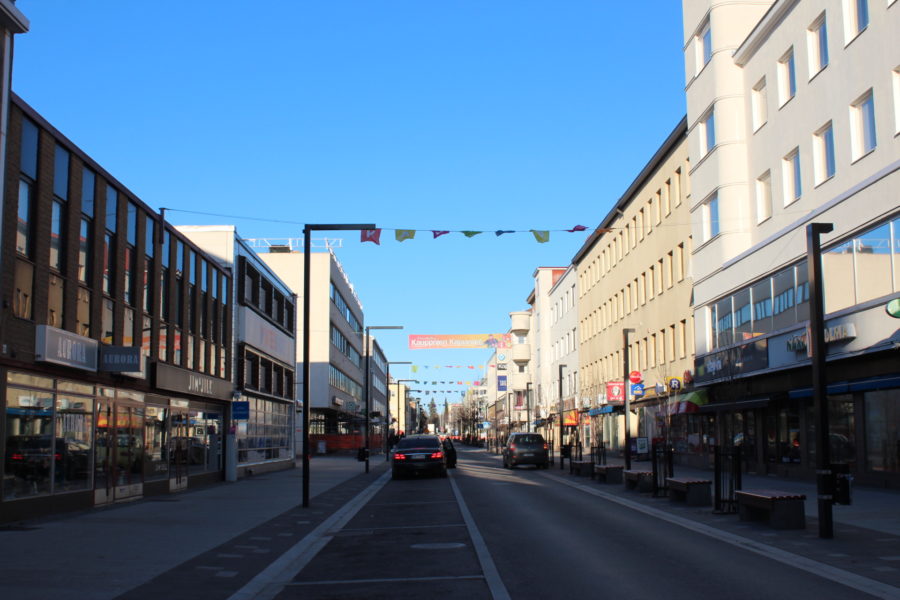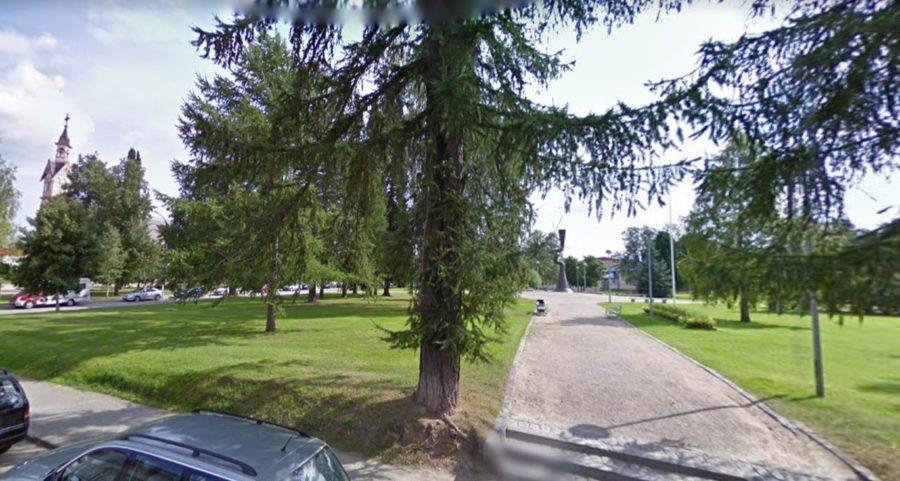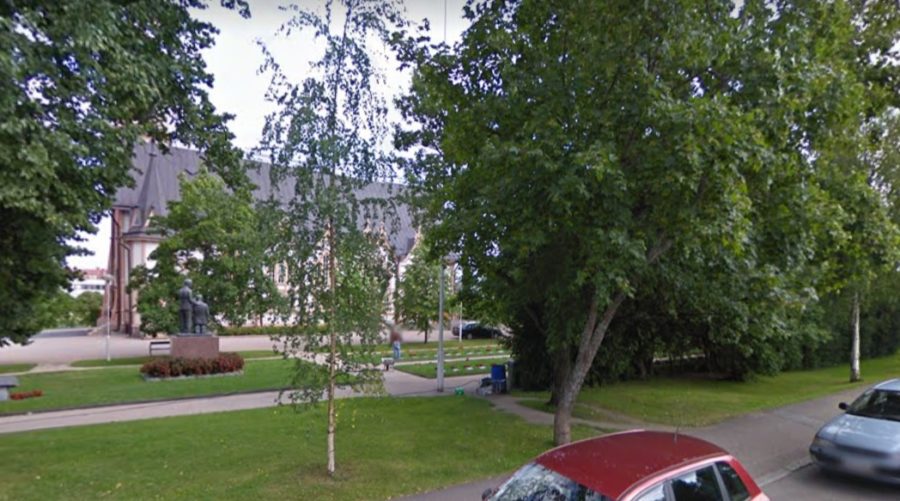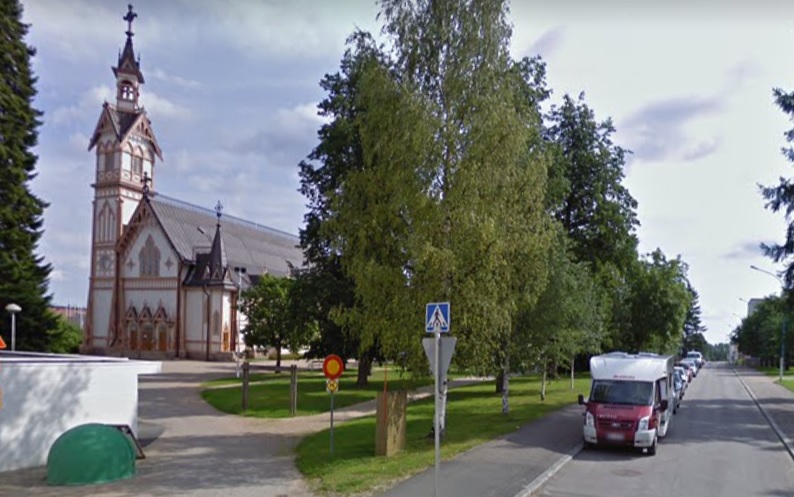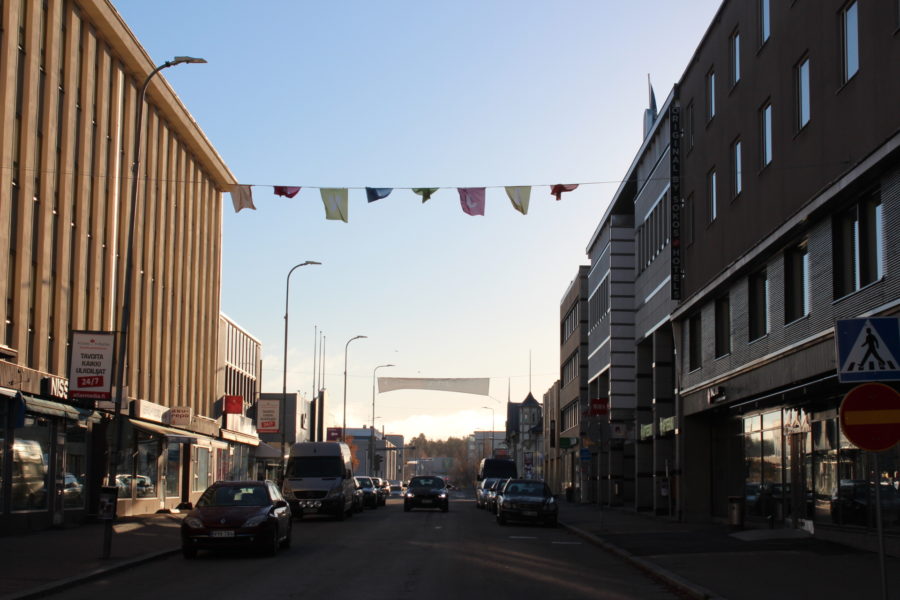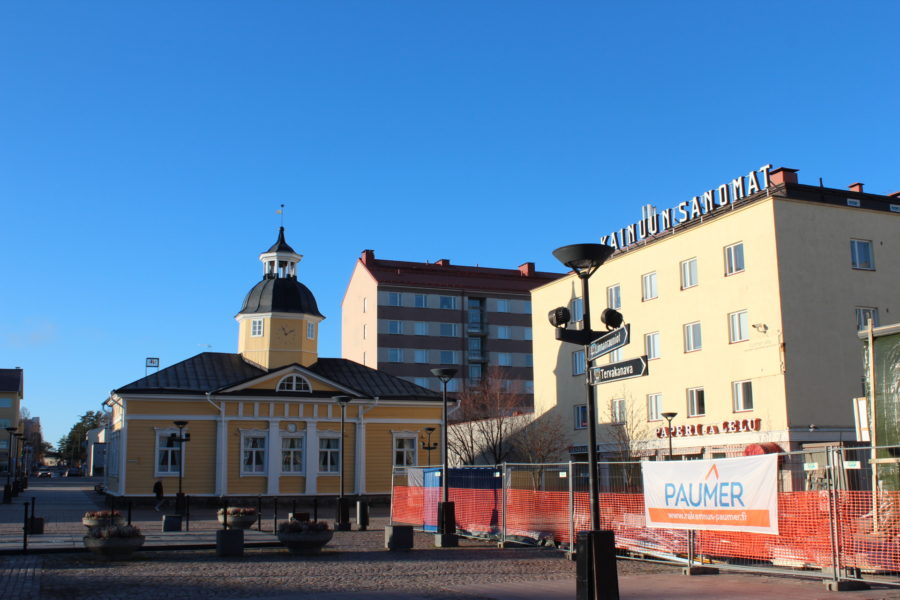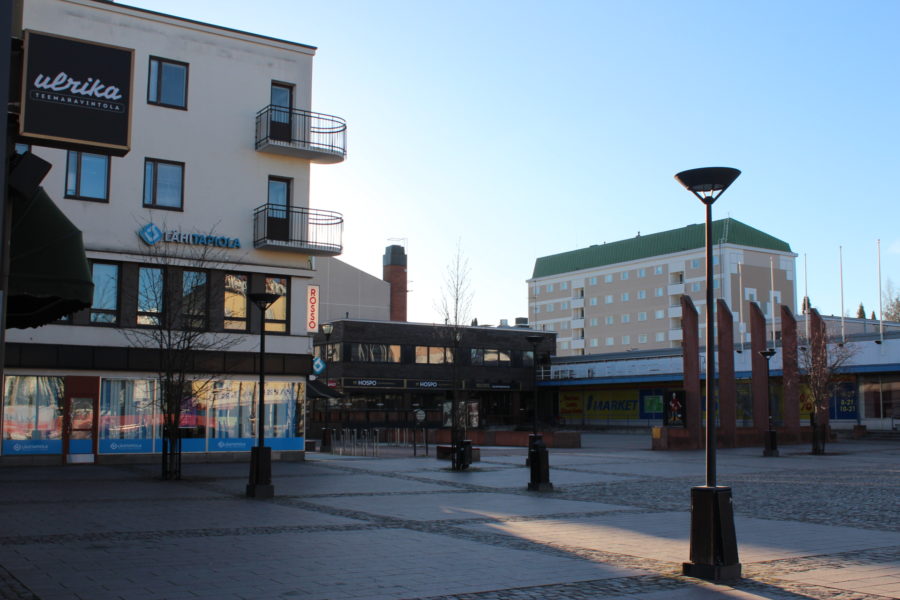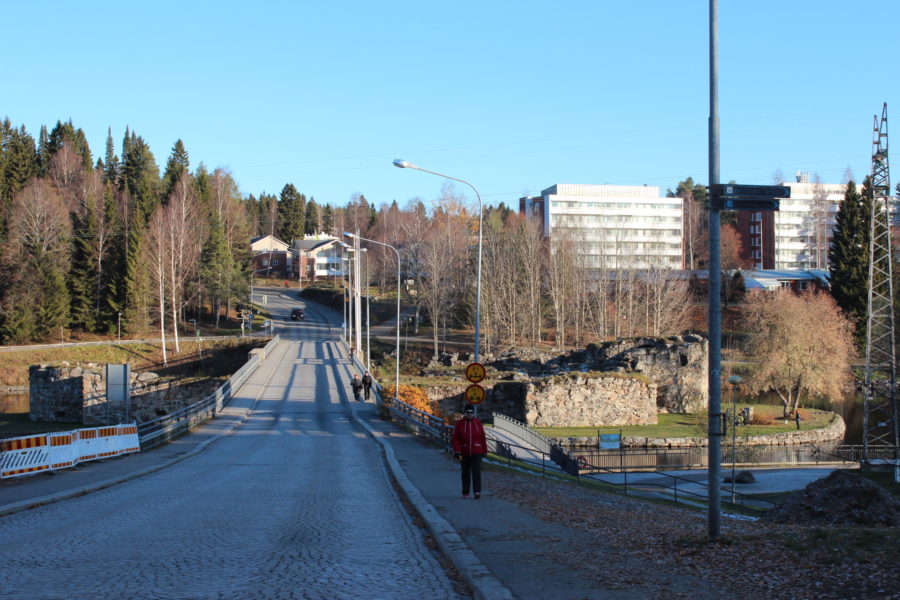 Keywords: kajaani, what to do in kajaani, best things to do in kajaani, best things to see in kajaani, hotels in kajaani, with children on a road trip around finland, with children on a road trip, around finland, car trip in finland, with car in finland, with family in finland, with kids in finland, finland road trip, finland tourist attractions, finnish road trip, finland travel, rovaniemi northern lights, visit lapland, places to visit in finland, lapland finland christmas, europe road trip, finland tour, roadtrip suomi, lapland finland, finland trip, finland tourism, finland vacation, finland itinerary, things to do in finland, scandinavia trip, finland tour itinerary, finland train, day trips from helsinki to lapland, helsinki to rovaniemi train, driving in finland in winter, finland destinations, things to see in finland, lapland map, finland map, finland travel blog, finnish travel blogger, finnish travel bloggers, travelblog, what to do in finland, auto finland, things to do in lapland, ice hotel rovaniemi, best places to visit in finland, finland winter, helsinki finland points of interest, norwegian finland, finland, norway sweden finland vacation, things to do in rovaniemi, lapland norway, trip to sweden, road trip north finland, helsinki winter, finland google map, things to do in helsinki in winter, finland winter itinerary, driving in helsinki, cars tour, finland travel itinerary, day trips from helsinki in winter, scandinavian road trip, around finland road trip, lapland tours from helsinki, visit lapland finland, finland travel guide, lapland road trip, cities in finland, visit finland in winter, finland self drive, helsinki to lapland, finlands road trip itinerary, best time to visit finland for northern lights, time in finland, visit finland, finland lapland itinerary, blogger road trip, northern lights helsinki, what to do in rovaniemi, finland fly drive holidays, best time to visit finland, scandinavian road trip itinerary, planning a trip to finland, what to see in finland, finland itinerary winter, finland travel blog, finland lakes, suggested itinerary for finland, bycar, norway sweden finland itinerary, things to do in finland in winter, where to go in finland, trains in finland, arctic circle finland, finland lapland tour, finland by car, finland self drive tours, travel from helsinki to lapland, day trip to lapland finland, travel finland northern lights, norway sweden finland trip, touring finland, travel to finland northern lights, where to go in finland in winter, finland itinerary summer, scandinavia road trip, finland in december, places in finland, driving in finland winter, rovaniemi itinerary, finland guide book, finland cars, driving to finland, maps finland, road trip to lapland, finland sweden norway trip, finland visiting places, sweden norway finland trip, winter driving finland, finland driving, finnish trains, places to visit in finland in winter, motorhome finland, helsinki to rovaniemi by car, sweden road trip, how many lakes in finland, finland attractions, wheres lapland, best places to visit in finland in winter, afinn, trips to norway sweden and finland, travel norway sweden finland, campervan finland, how to go to finland, nordic blogger, nordic bloggers, scandinavian blogger, scandinavian blogger, top scandinavian bloggers, top scandinavian travel blogger, lakeland finland, finland train map, arctic circle rovaniemi, driving in finland, best road trips in scandinavia, finland tourist destinations, where is finland on the map, finland travel advice, finland scenic routes, finland sightseeing tours, scandinavian roadtrip, finnish map, trips to finland winter, touring scandinavia by car, finland day tours, where to travel in finland, finland scenery, best cars finland, road trip finlande, how to travel to finland, driving in finland in december, finland where to go, car visit, finlandia, fly and drive finlandia, cars in finland, finland guide, finland 5 day itinerary, roadtrip scandinavia, finland road map, finland backpacking routes, go to finland, driving in rovaniemi, helsinki driving, helsinki winter itinerary, touring sweden by car, road trip through finland, auto in finland, scandinavia by car, road trip through scandinavia, finland road, travel finland on a budget, helena-reet, helena-reet ennet, estella elisheva, ivanka shoshana, models who travel, travel influencer, travel influencers, scandinavian influencers, travel article, travel writer, digital nomad, scandinavian writer, travel from finland to sweden, rent a camper finland, planning a trip to lapland, scandinavian road trip route, finland itinerary blog, lapland travel blog, helsinki to lapland train, rv finland, travel helsinki finland, travel to lapland finland, dr helsinki, finland sites to visit, a week in finland, roadtrip finland, finland trip blog, nordic road trip, day trip to finland, how to travel from helsinki to lapland, trip in finland, road trip around scandinavia, road trip en finlande, finland tour blog, finland tourist map, travel blog finland, travel from sweden to finland, finland free and easy, visiting finland in november, finland snow driving, getting from helsinki to lapland, where to go finland, what to do in finland in october, finland tourism brochure, finnish tour, how to go to lapland from helsinki, how much is a trip to finland, road trip norway sweden finland, finland motorcycle, capital of finland map, finland travel tips, road trip denmark sweden norway finland, rovaniemi travel blog, roadtrip finnland, visiting finland in november, helsinki finland travel guide, a trip to finland, day trips in finland, travelling around finland, 4 days in finland, 5 days in finland, finnland roadtrip, rovaniemi finland things to do, norway sweden finland road trip, suomi road trip, road trip suomi, finland offroad tour, things to do in finland in october, finlan travel, 10 days in finland, is it safe to travel to finland, travel finland blog, how to go lapland from helsinki, when to go to finland, one week in finland, finland travel map, finland in 7 days, e75 finland, how far is helsinki from lapland, drive from helsinki to rovaniemi, visiting finland in november, train helsinki to levi, byer i finnland, why travel to finland, winter driving in finland, suomi roadtrip, finnish roads, finland when to go, best road trips in scandinavia, getting to lapland from helsinki, finland road conditions, helsinki road, scandinavia driving tours, road trip finland, finland road trip itinerary, road trip in finland, finland round trip, finland santa trip, finland igloo trip, a road trip, finland road cameras, visiting finland with kids, in finland with children
---
---
Advertisement: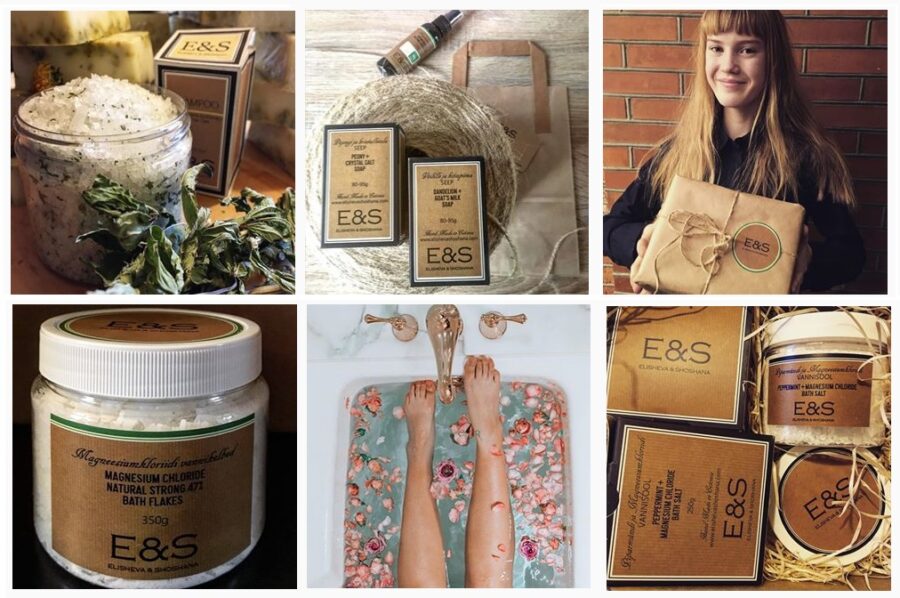 High quality & nature friendly luxury cosmetics from Scandinavia - ElishevaShoshana.com