Helena-Reet: Hygge morning, a bit of advertising for our E&S hit product, badminton and today as seen through a BIG GALLERY!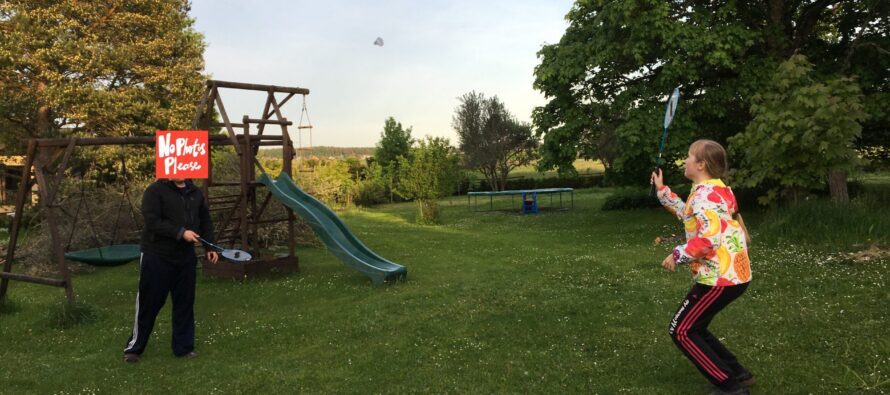 NordenBladet – Friday began with a nice, peaceful and long hygge breakfast. Since there are many family members waking up at various times, I laid the table repeatedly – using, as usual, the one of a kind original ceramics. What a luxury!
The menu, by and large, was the following: fresh strawberries, fresh cucumber and tomato, fresh salad, thyme and basil on top the sandwiches, boiled eggs (always the eggs from the freely kept farm chickens!), for the toast Eesti Pagar's oat toast, Selver's oat porridge, Piimameister Otto cottage cheese with sour cream, boiled and grated beet, for the sandwiches the choice was Rakvere Italian salami and baked liver pate with cream, Maks and Moorits's chicken fillet ham and Valio Atleet cheese and to top it all, the coffee of course (in my case it is always the Löfbergs Lila coffee, which in this case I married with Farmi full milk). Isn't this just the luxury and abundance manifold?! I am so grateful to be able to enjoy such a quality life, such luxury and wellbeing! My life is wonderful!
I have received the first issue of the magazine Kroonika that I ordered. I have ordered the once a hit entertainment magazine after a hundred year break for the period of three months, just to try it out. I posted HERE, that I have grown tired of reading articles online, and I wish to thumb through the actual hard copy magazines and newspapers during my morning coffee time. As the manager of one of the most read Nordic media group, in my work it is vital to be adequately informed about the work of other publications and their media channels and media outcomes – thus I permanently have in the list of either the ordered periodicals or in the shopping cart the daily dose of various Scandinavian newspapers and journals.
What else? Another shop/webstore has been added to those that sell our products! Kaup24.ee accommodates the Nordic quality brand founded by myself, Elisheva & Shoshana's one of the best hit products – Deep clean detox scalp care shampoo with Aloe Vera – on sale there for the second day already. Super cool, feeling so good about it!!! I avoid complaining that the process of adding the products in their system is relatively confusing and complex – more precisely a complete pain in the ass… but as you can see, the first product is up, and many thanks to the patient assistant who survived my million inquiries a la "what do I have to do next". I will soon try to add some other products to their system. Until then, all of you that may encounter scalp issues or have to worry about fine, breaking and easily greasing hair — go ahead and buy our shampoo and you will never again need to suffer any of the hair-related problems. Really, this shampoo works miracles! This is a product that is good and that will really be of help! All these years of quality control, research, testing in several labs, and trials – it finally bears fruit! I am very satisfied!
Read additional info about the scalp and hair enhancing shampoo from our official website: ElishevaShoshana.com
The rest of the day has been spent in an athletic manner mowing the lawn, weeding the garden, and just enjoying the lovely weather. Already by 5 p.m. in an effortless manner I had gathered 15 000 steps! I love having gardening work as my workout! Super lux!
I also noticed that the thyme and oregano that I planted a month ago have stuck their noses out of the pot. I moved them to a place with more sunlight. The garden is so beautiful. Life in the countryside is so perfect, peaceful and good! Over a period of ca 15 years, today I felt a ray of hope – today this is still rather dim, but nevertheless it is the emerging, real happiness and contentment. I do believe that it is exactly the country life (life in the countryside) that will maintain the Nordic traditions and ingrained values. People who love to create something with their own hands, who – as I see it – are doing the "actual real things", who love the country life, handicraft, gardening, animals – these are my people, these are the people that will save the world.
The day also fit playing badminton. Gosh how cool! I haven't played badminton for so long. We bought badminton rackets and this game is really totally cool! As a child, anytime we played badminton, we used to say — nice view! Life is truly colourful, versatile, interesting and beautiful – all of this beauty and magnificence needs to be noticed! The beautiful view needs to be enjoyed at any moment in time!
Hugs! It is a wonderful view, isn't it!
Here you can read my other recent blog posts:
Helena-Reet: The garden-inspired painting "Childhood", yet another consumer game, a present that has to be bought out, enjoyable RMK recreational areas and top event of the week! + BIG GALLERY OF EVERYTHING!
Helena-Reet: Elisheva & Shoshana business negotiations with Kaup24, periodicals orders and consumer games
Helena-Reet: Ivanka Shoshana's birthday VOL2, my concerns, new Arborvitae hedge + exciting guests
Helena-Reet: Children's birthday – menu, outfit and gallery!
Helena-Reet: Liberty to plan my own time is a luxury that I love above all!
Helena-Reet: Golden keychain that will open the gates of Heaven; yesterday's activities in the garden + mega tasty WILD GARLIC SALAD RECIPE!
Helena-Reet: Mother's Day + Month of May activities in the garden
---
Advertisement: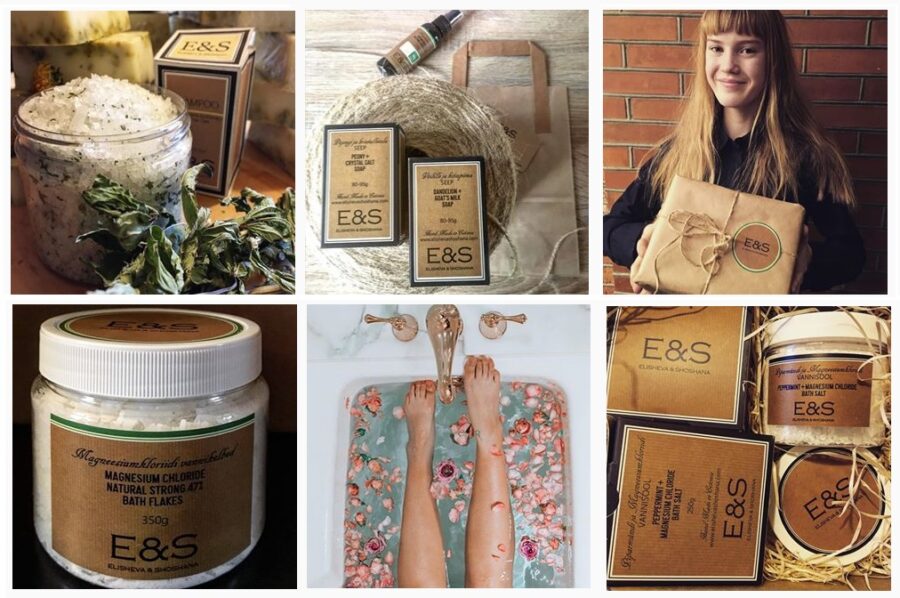 High quality & nature friendly luxury cosmetics from Scandinavia - ElishevaShoshana.com