Helena-Reet: A visit to ERM in Tartu, men shaved their heads + confession: Yes, I have a new man!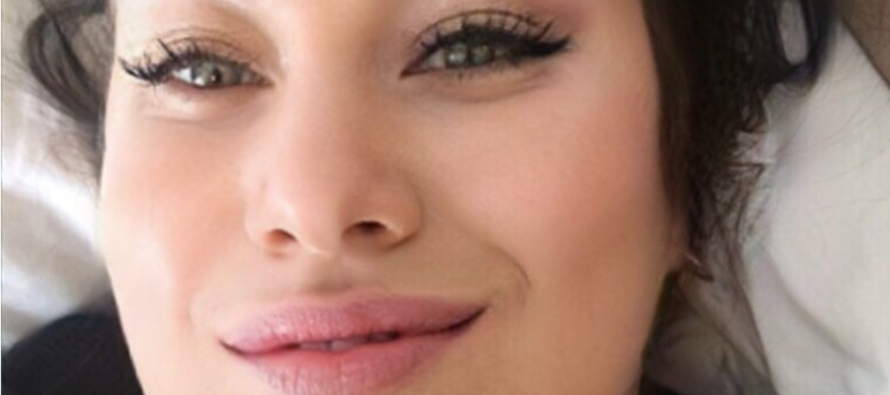 NordenBladet – On Wednesday I sent my youngest daughter Ivanka Shoshana (in the first two pictures) to Mõigu to her grandma and grandpa and made preparations for Thursday's journey to Tartu. My art exhibition that is about to be held in the Estonian National Museum (ERM) will be open to the public in July and this is keeping me really busy. While this is the first individual exhibition in my life, and straight in such an honourable premise, then I am extremely anxious. I do wish everything to be perfect and I need the public to like it 🙂 And fortunately, on ERM's side everyone is really experienced, with a history of long-term proficiency in organization of exhibitions, and they are giving valuable recommendations on their behalf and offering intellectual, physical as well as material support. Top level team! Really, I feel that I am infinitely blessed! Thank you!
We started off from Saku to Tartu on Thursday morning. As usual, we drove through Rapla and Türi, where we messed around in antiquity and vintage stores. We arrived at ERM at 14.00. We loaded off the stuff (this time I had brought most of the ceramics) and we discussed with the head of the exhibition Kristjan Raba and the exhibition's craftsman Arvi the exhibition's division-of-space plan. Where will we need a wall, where will we need a shelf, what goes to which wall, etc. Luckily on ERM's side multiple craftsmen (Arvi Tragel and Tiit Sibul) will be involved, building the supportive constructions based on my draft. In the beginning of July we will set everything up and I believe that from the second week of July the exhibition will already be open!!! OMG!!!! Pinch me, when this finally becomes the reality! We have been industriously preparing for this with Ivanka Shoshana for two years (painting, and making the pottery together), and since we will also be introducing the brand Elisheva & Shoshana (see more about the brand here –> ElishevaShoshana.com), then the exhibition will be a joint exhibition for the three of us (me and my two daughters). How cool is that?! So excited!!!
I photographed the ceramics before transporting them to the exhibition, but regrettably the light was unfavourable and I was in such a hurry that 99% of the photos failed completely. I regret that I didn't seek help from a professional photographer. But let us hope that all of the pottery will remain intact during the exhibition and that some time later I will be able to calmly take pictures of them and make them available for sale.
(blog continues after the gallery)
After the visit to ERM I first of all went to see my younger sister Hanna-Liisa at her place and then we continued on to the other sister's place. Being in Tartu is always extra cool because there I can also see both my sisters! And indeed, I have the world's coolest, most gifted and greatest sisters!! Allan (my new man) also had a work-related meeting in Tartu and on his way there he got into a minor accident (he tried squeezing the big Jeep through a narrow passage in the old town to get straight to the courtyard of the office and accidentally almost cut off half of the side of the car… hahaaa.. well it can happen. Luckily there is comprehensive insurance.)
That's true, I haven't actually told you about it yet. :// I separated from my husband and father of two children with whom we lived together over 17 years, this process was finalized about one year and a half ago. We tried saving our relationship for several years but at some point it turned out impossible. We just grew apart. Any separation is difficult and ugly and I am honest with you, this topic still is way too complicated and painful for me so that even today I do not feel ready and willing to openly discuss it at length. Briefly I can say that yes, I no longer live together with my long-term partner and father of two lovely daughters, Margus (51), and yes, now already over a year I have a very nice, loving and kind new life partner – Allan (35), with whom I am very happy together. Sometimes it seems to me that nowadays men are aging at great speed and don't contribute a lot of effort, become lazy or just passive, and women need by their side the younger, more vital and active men! The pattern of an elderly man and youthful wife does not function in a world that we now have. It is absolutely normal that a busy and successful woman looks out for  a male partner 5-15 years younger than herself.
But back to the blog. Having visited ERM and having survived the car accident :D, we went to the store and then headed to Vorbuse by the banks of the River Emajõgi where my sister Marie lives with her new wedded husband Raido. In the evening we enjoyed the pleasures of good snacks, played poker, delighted ourselves with dining, and had a lot of fun when the men decided to shave their heads. Hahaaa. They just suddenly had that idea. And do look at this sky! Mystical!
XOXO
Do read also my previous blog posts (all posts are available in four languages – Estonian, Finnish, Swedish and English!)
Recent blog posts:
Helena-Reet: Village's Midsummer Night bonfire, second corona vaccine, and an enjoyable Saturday evening in Keila at Legends Diner restaurant + PHOTOS!
Helena-Reet: Helena-Reet: About whey protein and the peaceful beginning of the day, about the new lawn tractor, the tableware set "Ivanka", and some more about this day…
Helena-Reet: Summertime!!! Our weekend + BIG GALLERY!
Helena-Reet: Hygge morning, a bit of advertising for our E&S hit product, badminton and today as seen through a BIG GALLERY!
Helena-Reet: The garden-inspired painting "Childhood", yet another consumer game, a present that has to be bought out, enjoyable RMK recreational areas and top event of the week! + BIG GALLERY OF EVERYTHING!
Helena-Reet: Elisheva & Shoshana business negotiations with Kaup24, periodicals orders and consumer games
Helena-Reet: Ivanka Shoshana's birthday VOL2, my concerns, new Arborvitae hedge + exciting guests
Helena-Reet: Children's birthday – menu, outfit and gallery!
Helena-Reet: Liberty to plan my own time is a luxury that I love above all!
Helena-Reet: Golden keychain that will open the gates of Heaven; yesterday's activities in the garden + mega tasty WILD GARLIC SALAD RECIPE!
Helena-Reet: Mother's Day + Month of May activities in the garden
---
Advertisement: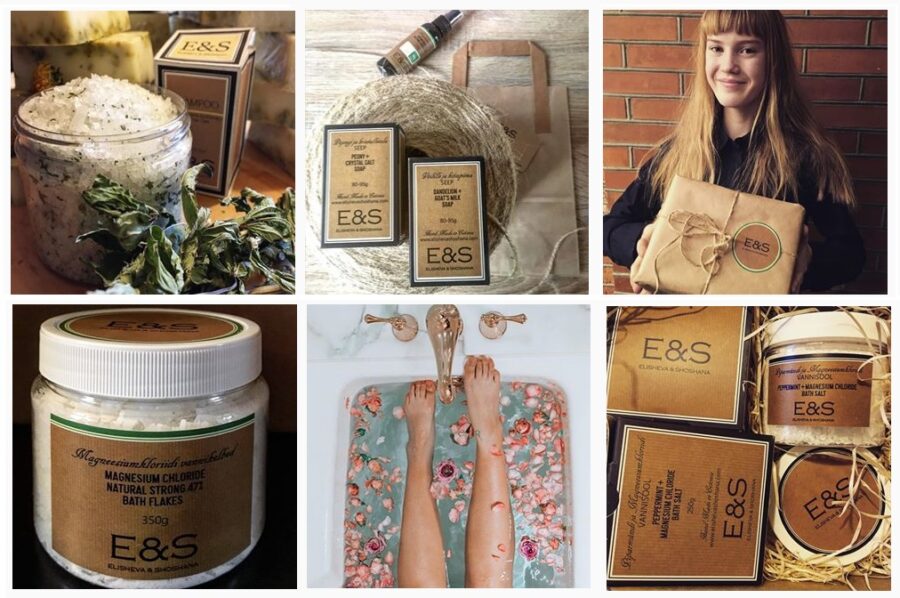 High quality & nature friendly luxury cosmetics from Scandinavia - ElishevaShoshana.com