The Global Child Forum 2018 was held at the Royal Palace of Stockholm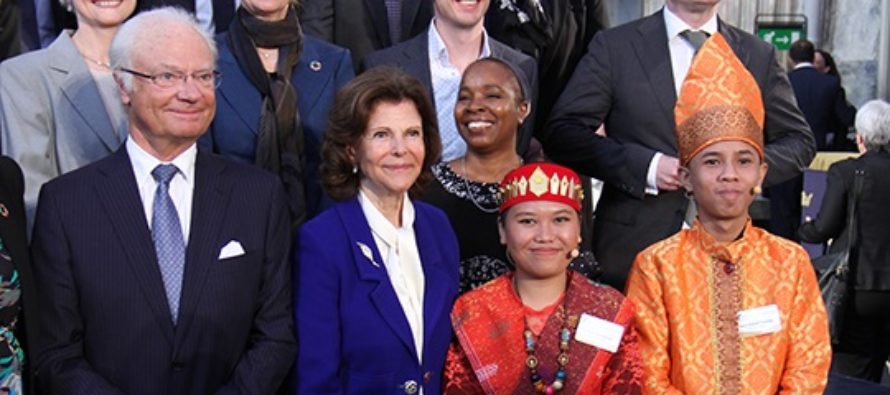 NordenBladet — On Wednesday 11 April, the Global Child Forum 2018 was held at the Royal Palace of Stockholm. More than 300 participants from around the world came together to discuss children's rights issues.
This was the tenth Global Child Forum on children's rights. The participants represented global businesses, financial institutions, the UN, academia and the Swedish Government.
The day began with The King welcoming the participants with a speech in which he emphasised the fact that the children's rights perspective needs to be a feature of all operations:
"Business impacts on children. And therefore, we must let children impact on business. Leaders of the corporate and finance sectors are in a unique position to protect and advance children's rights."
The King also emphasised the importance of cooperation between different sectors:
"For children's rights to be truly realised, collaboration is necessary. Companies, governments and civil society must work together, side by side."
Speakers during the day included CEO and Executive Director of the United Nations Global Compact Lise Kingo, Princess Laurentien of the Netherlands, whose Missing Chapter Foundation works to give children a voice in society, and Minister for Enterprise Mikael Damberg.
Two young Indonesian representatives from the Time to Talk! organisation, Fauza Ananda and Ruth Kesia, spoke about their experiences of child labour.
The day concluded with a speech by The Crown Princess about how the UN's 17 global sustainable development goals, for which The Crown Princess is an advocate, are all linked to children's rights.
"Goal number one, no poverty, is for the child who is married off because her parents can't afford to say no. […] Goal number 16, peace, justice and strong institutions, is for all the children whose childhoods are taken away from them by violence and persecution. I could go on. But I think you see my point: that all Global Goals are, in fact, children's rights goals."
The Global Child Forum
The Global Child Forum was initiated by the Royal Family in 2009, and is an independent platform that brings together world-leading players for in-depth dialogue and to raise awareness of children's rights. The aim is to identify solutions to the most pressing issues when it comes to businesses' opportunities to influence children's rights.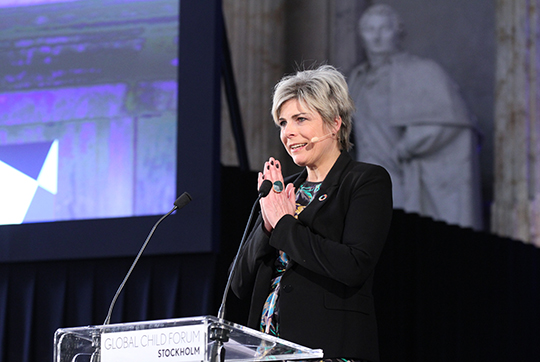 One of the speakers at the conference was Princess Laurentien of the Netherlands. Photo: Henrik Garlöv/royalcourt.se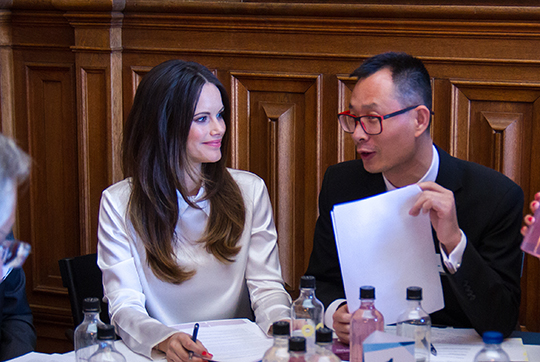 Princess Sofia speaks with participants during the round-table discussions. Photo: Henrik Garlöv/royalcourt.se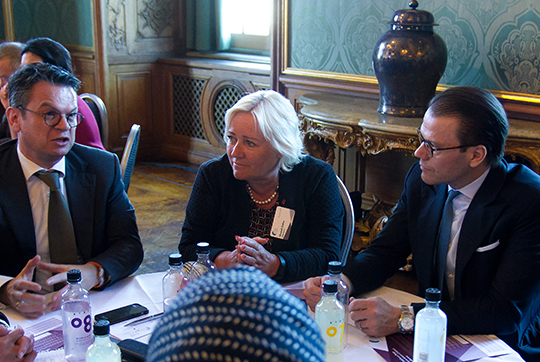 Prince Daniel takes part in one of the Global Child Forum's round-table discussions, or 'Action Labs'. Photo: Henrik Garlöv/royalcourt.se
Featured image: The King and Queen with Ruth Kesia and Fauza Ananda from Indonesia, who represented the organisation Time to Talk! at the Global Child Forum 2018. Photo: Henrik Garlöv/royalcourt.se
Source: Swedish Royal Court
Find us also on Twitter: @NordenBladet
---
---