8 REASONS why you should go on a road trip in Nordic countries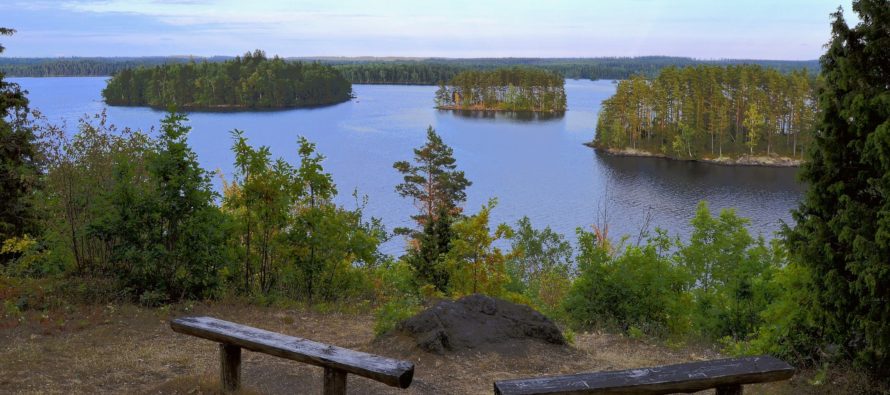 NordenBladet – More and more people love to spend their holidays in Scandinavia because there is safe, amazing nature and a lot to do and everybody are obsessed with Scandinavian culture! This year NordenBladet gave out a Finland´s travel guide where you can follow one family trip around Finland. While the term "Scandinavia" is commonly used for Denmark, Norway and Sweden, the term "Nordic countries" is used unambiguously for Denmark, Norway, Sweden, Estonia, Finland and Iceland, including their associated territories (Svalbard, Greenland, the Faroe Islands and the Åland Islands).
Travel is glorious in any form. The food, sights, arts, culture, languages, and new friends just make it such an enjoyable experience. These are many reasons why it is good to travel by car. Here are few of them:

1. You can make your own itinerary
Travelling by car is great because of the flexibility – you can travel any time, anywhere. You are on your own schedule, and can make unexpected stops. See a little cafeteria by the side of the road? Stop and while away the afternoon, talking with the owner. You manage your own time. You can move quickly from one place to another. You don't have to waste your time and wait for a bus, train or flight. No waiting at all!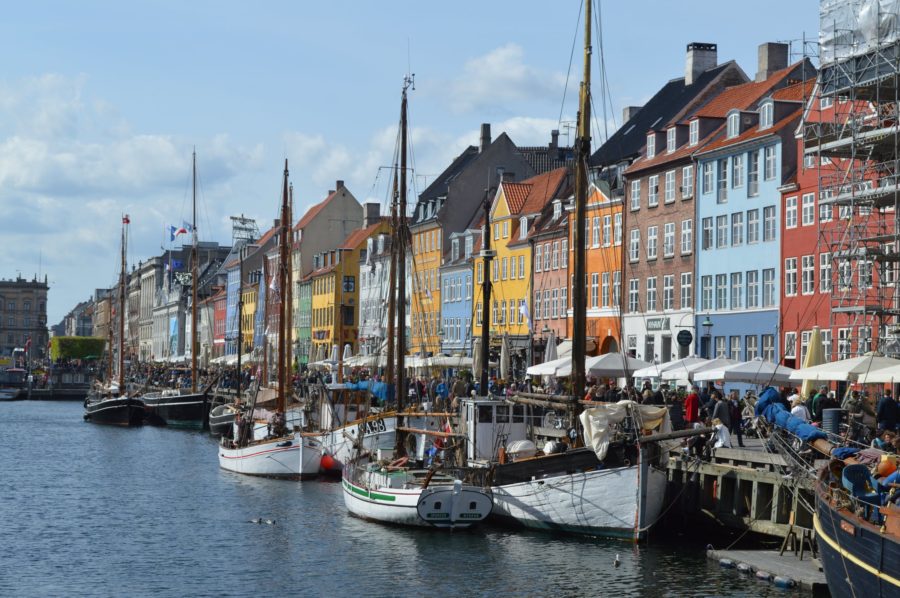 Photo: Denmark (Pexels/Pixabay)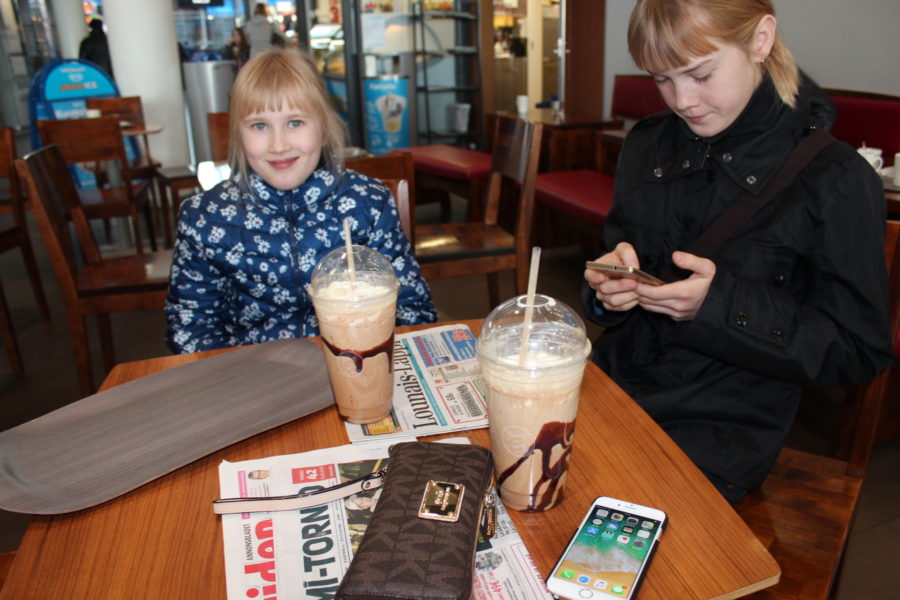 Car trip around Finland – Ivanka Shoshana and Estella Elisheva in Tornio´s cafeteria (NordenBladet/ Helena-Reet Ennet)

2. It is easy to carry your things
If you are travelling with goods, perhaps your shopping, or suitcase if you are going on a holiday it is easier to transport these in your car rather than using public transport which is not secure and is short of storage space.
3. Miles of scenery
Besides topping the list of the world's happiest nations list, Nordic countries are also leaders in education, gender equality, cleantech, healthtech, biotech, food sustainability and more. Nordics represent a true knowledge society, the high tech and the charm of bustling cities, well-preserved countryside, summer cottages and castles. The best part of driving through Nordic countries is taking in all of the beautiful scenery. You will be amazed at just how vast and diverse some of the landscapes are. A typical Scandinavian / Nordic road trip involves driving through days' worth of dense pine forests and sweeping farmlands and more lakes than you could possibly count.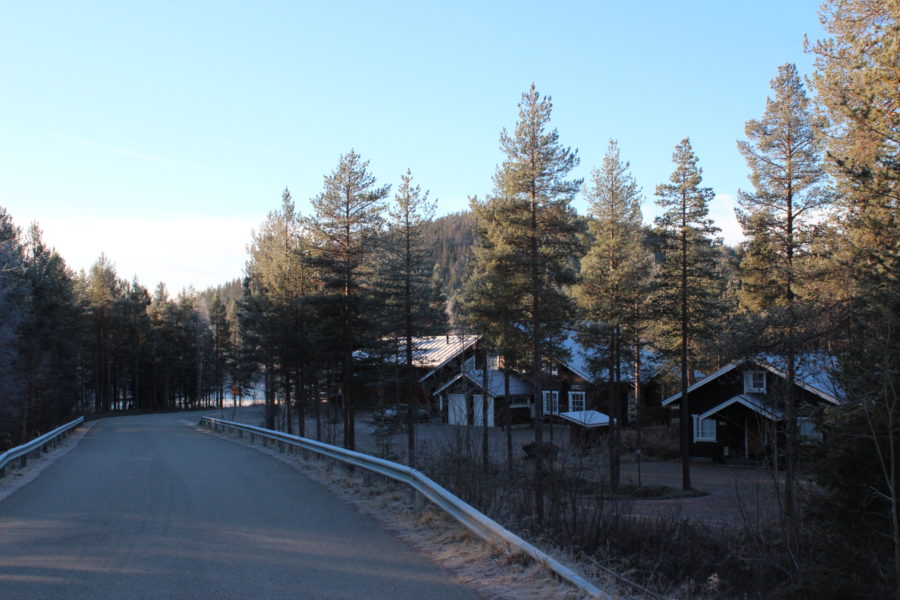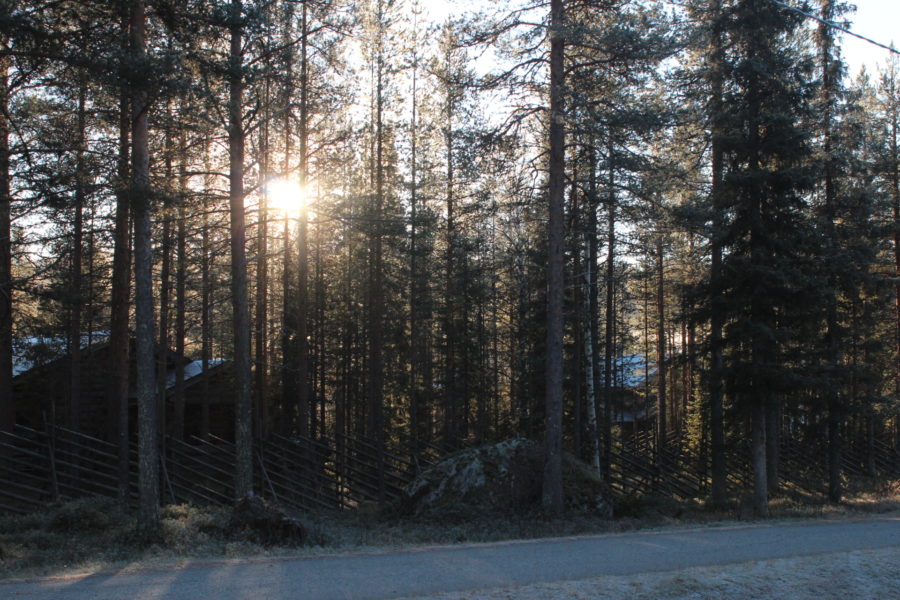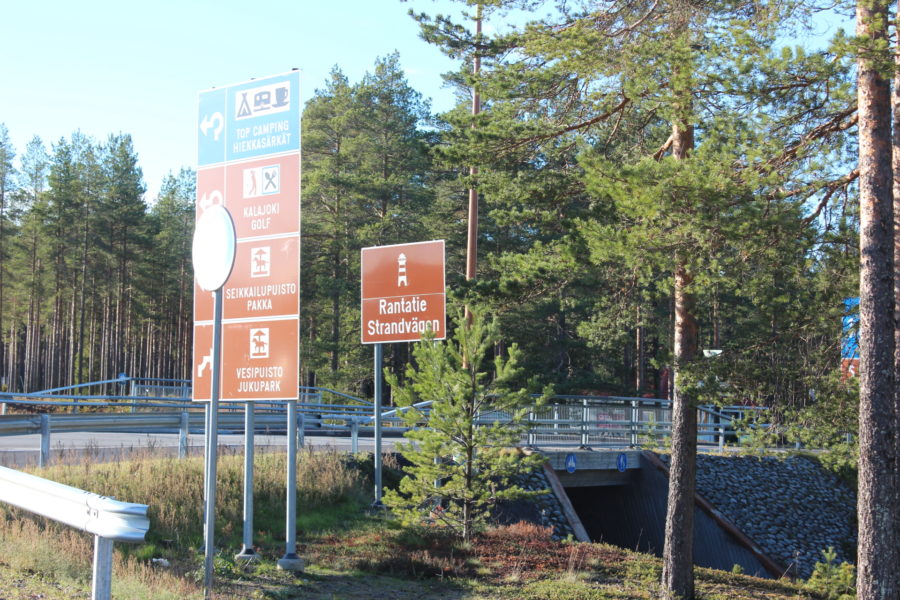 Photos: 3x NordenBladet (Helena-Reet Ennet)
4. Nordic countryside is mystical
Nordics have a deep respect for their history and environment. In some countries, you need to drive for hours to reach roads surrounded by forests, fields and lakes. In Nordic countries, it's exactly the opposite. Nature is around you everywhere, even in urban areas. Travelling through all of this scenery by car gives you a greater sense of freedom to venture wherever you want. Even getting lost is worthwhile. Traversing the rural roads can turn up some amazing sights, which you otherwise might not have seen, and will help you feel completely off the grid and at peace. If you do want to stay on the beaten path and visit the tourist attractions, travelling by car allows you to see as many as you want in a single trip.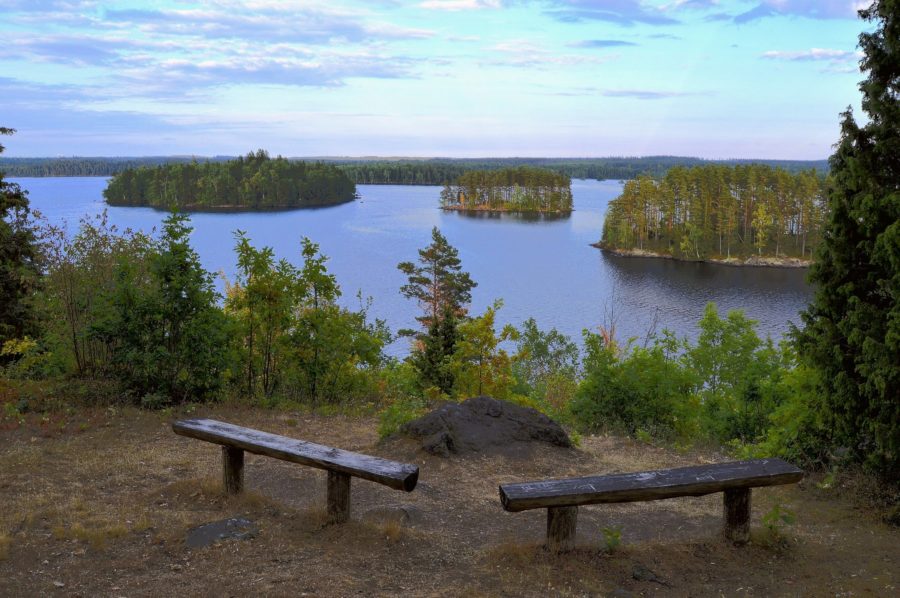 Photo: Pexels (Jonathan Petersson)
5. Meeting the wildlife
While exploring sights and scenery, you will inevitably encounter some of Norden's amazing wildlife such as birds, deer, and if you're lucky, moose. It's best to be wary of moose however, since they can dart from the forest onto the road without warning and cause many car accidents every year. As soon as you cross the Arctic Circle, your chances to meet reindeer on the road increase extensively. When you meet one, you're very likely to meet the whole family, as reindeer hardly ever walk alone. Reindeer are walking on the road, in no hurry at all, and your best option is to drive behind them until they decide to go back into the woods. So make sure you don't plan too tight of a schedule for a road trip in Lapland.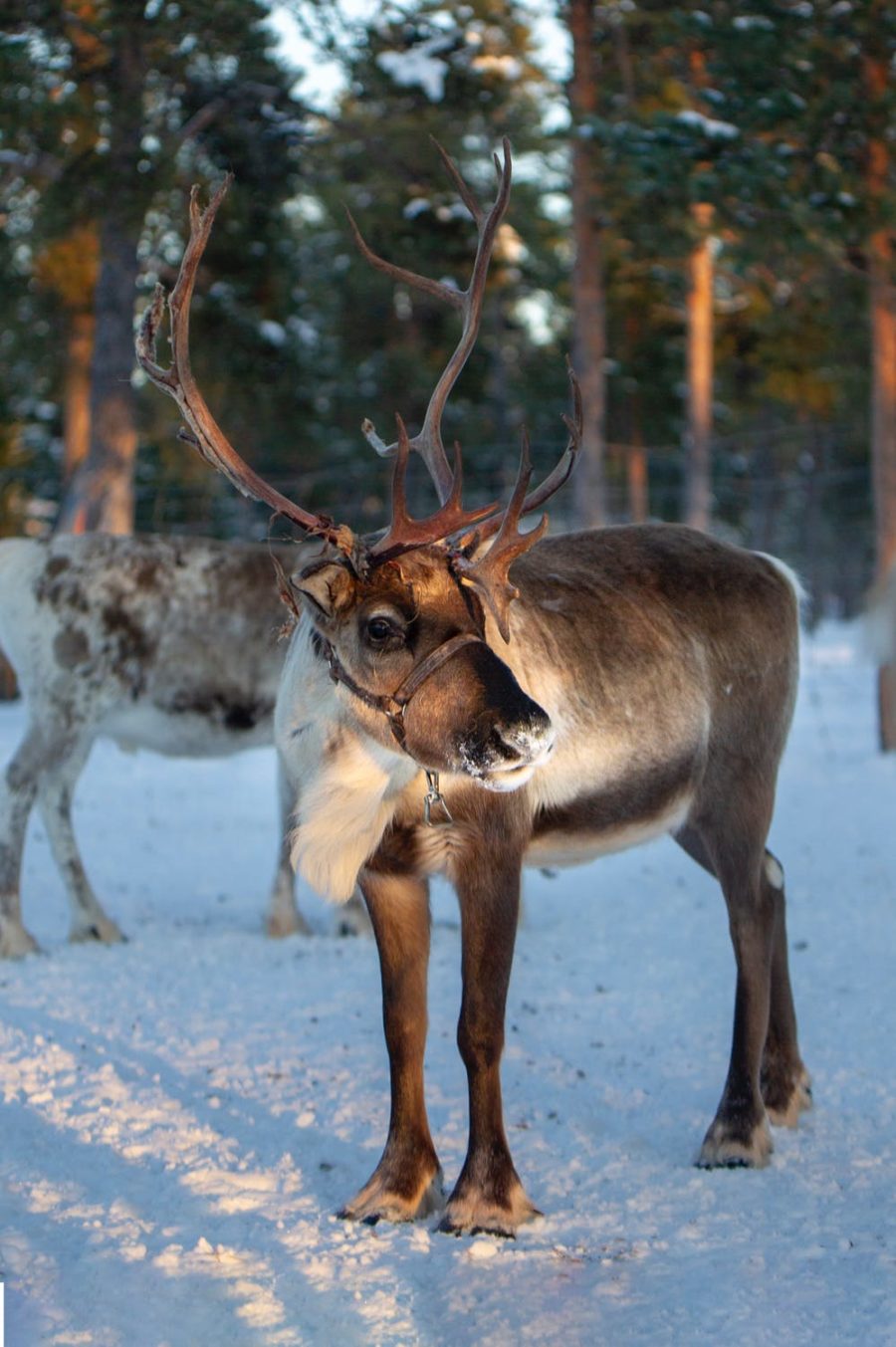 Photo: Pexels (Frans Van Heerden)
6. Camp in the country side or stay in some quirky hotels
There are many campsites and places to park a caravan, plus everyman's rights mean you are free to pitch a tent anywhere (apart from somebody else's garden).  If camping isn't your thing, there are plenty of hotels up and down the country to stay the night, some of them highly unusual.
7. Bring your bike
A Nordic road trip doesn't have to be done entirely by car. By hitching a bike onto your car, you can stop off at any of Scandinavia's thousands of cycling paths to see even more nature inaccessible by road. All of the National Parks and hiking trails have their own car parks and some have campsites. Biking is a healthy choice, integrated into one's lifestyle, cheap, in touch with the city and absolute fun kind of freedom.
8. Small town charm
Each of the small towns and villages you will pass through on a road trip through Nordic countries have a retro charm, some almost feeling as if they have been paused in time. Most will have amenities such as petrol stations, supermarkets, and kiosks to buy ice cream. You can also find hidden gems you won't find in guide books, such as old churches and classic wooden buildings. Locals might come across as stand-offish at first, but once you talk to them you will likely find them friendly and helpful.
NordenBladet´s 2 weeks in Finland by car – itinerary:
Helena-Reet: A big trip to Finland coming up next week! Searching for extremeness and ultimate luxury
https://nordenbladet.com/articles/69713-helena-reet-a-big-trip-to-finland-coming-up-next-week-searching-for-extremeness-and-ultimate-luxury
Helena-Reet: With children on a road trip around Finland – DONE! (VOL1: Tallinn-Helsinki-Nurmijärvi-Riihimäki-Hämeenlinna-Tampere) + PHOTOS!
https://nordenbladet.com/articles/69773-helena-reet-with-children-on-a-road-trip-around-finland-done-vol1-tallinn-helsinki-nurmijarvi-riihimaki-hameenlinna-tampere-photos
Helena-Reet: Around Finland on a road trip with children (VOL2: Impressions from Tampere – sightseeings and a lot more) + TRAVEL PHOTOS!
https://nordenbladet.com/articles/69782-helena-reet-around-finland-on-a-road-trip-with-children-vol2-impressions-from-tampere-sightseeings-and-a-lot-more-travel-photos
Helena-Reet: With children on a road trip around Finland (VOL3: Vaasa – ruins of Korsholm castle, Mannerheim, Airbnb renthouse etc) + PHOTOS!
https://nordenbladet.com/articles/69820-helena-reet-with-children-on-a-road-trip-around-finland-vol3-vaasa-ruins-of-korsholm-castle-mannerheim-airbnb-renthouse-etc-photos
Helena-Reet: With children on a road trip around Finland (VOL4: Journey from Vöyri near Vaasa and through Kokkola and Kalajoki Oulu and the evening in SPA) + PHOTOS!
https://nordenbladet.com/articles/69823-helena-reet-with-children-on-a-road-trip-around-finland-vol4-journey-from-voyri-near-vaasa-and-through-kokkola-and-kalajoki-oulu-and-the-evening-in-spa-photos
Helena-Reet: With children on a road trip around Finland (VOL5 – Oulu sightseeings, Kemi, Tornio and the journey through Kolari to Levi) + MANY PHOTOS & INFOLINKS!
https://nordenbladet.com/articles/69828-helena-reet-with-children-on-a-road-trip-around-finland-vol5-oulu-sightseeings-kemi-tornio-and-the-journey-through-kolari-to-levi-many-photos-infolinks
Helena-Reet: With children on a road trip around Finland (VOL6 – Levi Hotel SPA in Sirkka, restaurant Kekäle, magnificent nature, ski slopes, etc) + MANY PHOTOS!
https://nordenbladet.com/articles/69835-helena-reet-with-children-on-a-road-trip-around-finland-vol6-levi-hotel-spa-in-sirkka-restaurant-kekale-magnificent-nature-ski-slopes-etc-many-photos
Helena-Reet: With children on a road trip around Finland (VOL7 – from Kittilä to Rovaniemi, Santa Claus Holiday Village etc) + TRAVEL PHOTOS!
https://nordenbladet.com/articles/69909-helena-reet-with-children-on-a-road-trip-around-finland-vol7-from-kittila-to-rovaniemi-santa-claus-holiday-village-etc-travel-photos
Helena-Reet: With children on a road trip around Finland (VOL8 – from Rovaniemi through Ranua, Pudasjärvi and Puolanka to Kajaani) + PHOTOS!
https://nordenbladet.com/articles/69912-helena-reet-with-children-on-a-road-trip-around-finland-vol8-from-rovaniemi-through-ranua-pudasjarvi-and-puolanka-to-kajaani-photos
Helena-Reet: With children on a road trip around Finland (VOL9 – Central Finland, Kajaani) the sightseeings + travel photos!
https://nordenbladet.com/articles/69915-helena-reet-with-children-on-a-road-trip-around-finland-vol9-central-finland-kajaani-the-sightseeings-travel-photos
Helena-Reet: With children on a road trip around Finland (VOL 10 – in Central Finland, Kuopio) Sightseeings + Travel photos!
https://nordenbladet.com/articles/69932-helena-reet-with-children-on-a-road-trip-around-finland-vol-10-in-central-finland-kuopio-sightseeings-travel-photos
You might also like these articles:
GoFinland.fi: Your guide for planning a successful road trip in Finland
https://www.gofinland.fi/blog/road-trip-in-finland/
OurLifeOurTravel.com: Finland Road Trip Itinerary – Things to See in Finland in 2 Weeks
https://ourlifeourtravel.com/finland-road-trip-itinerary-2-weeks/
VisitFinland.com: Tour Finland by Car
https://www.visitfinland.com/article/tour-finland-by-car/
AutoEurope.com: Top Destinations to Visit in Finland
https://www.autoeurope.com/road-trip-planner/scandinavia/places-to-visit-in-finland/
TheRoadTripGuy.com: Finland Road Trip Itinerary – Santa Clause, Reindeer, Sauna & Mosquitos!
https://theroadtripguy.com/finland-road-trip/
LiveNowDreamLater.net: Coastal Road Trip Through Finland: The Highlights From South To North And Back!
https://www.livenowdreamlater.net/en/2016/08/08/coastal-road-trip-finland/
Keywords: planning car trip, planning finland trip, planning finland vacation, vacation in finland, Kivitaipale, Narkaus, Portimo, Tolja, Ranua, Kuha, Asmunti, Pudasjärvi, Hirvaskoski, Ervasti, Auho, Puolanka, Leipivaara, Paljakka, Ristijärvi, Paltamo, Jormua, Kajaani, luxury in finland, all around finland, around all finland, around all finland with car, Tampere, Vaasa, Oulu, Levi, Rovaniemi, Kajaani, Kuopio, Jyväskylä, with children on a road trip around finland, with children on a road trip, around finland, car trip in finland, with car in finland, with family in finland, with kids in finland, finland road trip, finland tourist attractions, finnish road trip, finland travel, rovaniemi northern lights, visit lapland, places to visit in finland, lapland finland christmas, europe road trip, finland tour, roadtrip suomi, lapland finland, finland trip, finland tourism, finland vacation, finland itinerary, things to do in finland, scandinavia trip, finland tour itinerary, finland train, day trips from helsinki to lapland, helsinki to rovaniemi train, driving in finland in winter, finland destinations, things to see in finland, lapland map, finland map, finland travel blog, finnish travel blogger, finnish travel bloggers, travelblog, what to do in finland, auto finland, things to do in lapland, ice hotel rovaniemi, best places to visit in finland, finland winter, helsinki finland points of interest, norwegian finland, finland, norway sweden finland vacation, things to do in rovaniemi, lapland norway, trip to sweden, road trip north finland, helsinki winter, finland google map, things to do in helsinki in winter, finland winter itinerary, driving in helsinki, cars tour, finland travel itinerary, day trips from helsinki in winter, scandinavian road trip, around finland road trip, lapland tours from helsinki, visit lapland finland, finland travel guide, lapland road trip, cities in finland, visit finland in winter, finland self drive, helsinki to lapland, finlands road trip itinerary, best time to visit finland for northern lights, time in finland, visit finland, finland lapland itinerary, blogger road trip, northern lights helsinki, what to do in rovaniemi, finland fly drive holidays, best time to visit finland, scandinavian road trip itinerary, planning a trip to finland, what to see in finland, finland itinerary winter, finland travel blog, finland lakes, suggested itinerary for finland, bycar, norway sweden finland itinerary, things to do in finland in winter, where to go in finland, trains in finland, arctic circle finland, finland lapland tour, finland by car, finland self drive tours, travel from helsinki to lapland, day trip to lapland finland, travel finland northern lights, norway sweden finland trip, touring finland, travel to finland northern lights, where to go in finland in winter, finland itinerary summer, scandinavia road trip, finland in december, places in finland, driving in finland winter, rovaniemi itinerary, finland guide book, finland cars, driving to finland, maps finland, road trip to lapland, finland sweden norway trip, finland visiting places, sweden norway finland trip, winter driving finland, finland driving, finnish trains, places to visit in finland in winter, motorhome finland, helsinki to rovaniemi by car, sweden road trip, how many lakes in finland, finland attractions, wheres lapland, best places to visit in finland in winter, afinn, trips to norway sweden and finland, travel norway sweden finland, campervan finland, how to go to finland, nordic blogger, nordic bloggers, scandinavian blogger, scandinavian blogger, top scandinavian bloggers, top scandinavian travel blogger, lakeland finland, finland train map, arctic circle rovaniemi, driving in finland, best road trips in scandinavia, finland tourist destinations, where is finland on the map, finland travel advice, finland scenic routes, finland sightseeing tours, planning car trip, planning finland trip, planning finland vacation, vacation in finland, Kivitaipale, Narkaus, Portimo, Tolja, Ranua, Kuha, Asmunti, Pudasjärvi, Hirvaskoski, Ervasti, Auho, Puolanka, Leipivaara, Paljakka, Ristijärvi, Paltamo, Jormua, Kajaani, luxury in finland, all around finland, around all finland, around all finland with car, Tampere, Vaasa, Oulu, Levi, Rovaniemi, Kajaani, Kuopio, Jyväskylä, why it is good to travel by car, reasons to travel by car, Travelling by car, advantages, nordic countryside life, Countryside life, Countryside living, nature, Nordic living, Slow living, Sweden, All things green, Your guide for planning a successful road trip in Finland, Your guide for planning a successful road trip in Scandinavia, What do you need to know about driving in Finland, What do you need to know about driving in Scandinavia. scandinavian roadtrip, finnish map, trips to finland winter, touring scandinavia by car, finland day tours, where to travel in finland, finland scenery, best cars finland, road trip finlande, how to travel to finland, driving in finland in december, finland where to go, car visit, finlandia, fly and drive finlandia, cars in finland, finland guide, finland 5 day itinerary, roadtrip scandinavia, finland road map, finland backpacking routes, go to finland, driving in rovaniemi, helsinki driving, helsinki winter itinerary, touring sweden by car, road trip through finland, auto in finland, scandinavia by car, road trip through scandinavia, finland road, travel finland on a budget, helena-reet, helena-reet ennet, estella elisheva, ivanka shoshana, models who travel, travel influencer, travel influencers, scandinavian influencers, travel article, travel writer, digital nomad, scandinavian writer, travel from finland to sweden, rent a camper finland, planning a trip to lapland, scandinavian road trip route, finland itinerary blog, lapland travel blog, helsinki to lapland train, rv finland, travel helsinki finland, travel to lapland finland, dr helsinki, finland sites to visit, a week in finland, roadtrip finland, finland trip blog, nordic road trip, day trip to finland, how to travel from helsinki to lapland, trip in finland, road trip around scandinavia, road trip en finlande, finland tour blog, finland tourist map, travel blog finland, travel from sweden to finland, finland free and easy, two weeks in finland, 2 weeks in finland, travel in finland with car, mom travel blog, is it safe to travel in finland, safe travel in finland, best places to visit in finland, nordic travel sites, scandinavian travel sites, scandinavian travel website, scandinavian travel magazine, scandinavian travel news, nordic travel news, finnish travel news, finland travel news, visiting finland in november, finland snow driving, getting from helsinki to lapland, where to go finland, what to do in finland in october, finland tourism brochure, finnish tour, how to go to lapland from helsinki, how much is a trip to finland, road trip norway sweden finland, finland motorcycle, capital of finland map, finland travel tips, road trip denmark sweden norway finland, rovaniemi travel blog, roadtrip finnland, visiting finland in november, helsinki finland travel guide, a trip to finland, day trips in finland, travelling around finland, 4 days in finland, 5 days in finland, finnland roadtrip, rovaniemi finland things to do, norway sweden finland road trip, suomi road trip, road trip suomi, finland offroad tour, things to do in finland in october, finlan travel, 10 days in finland, is it safe to travel to finland, travel finland blog, how to go lapland from helsinki, when to go to finland, one week in finland, finland travel map, finland in 7 days, e75 finland, how far is helsinki from lapland, drive from helsinki to rovaniemi, visiting finland in november, train helsinki to levi, byer i finnland, why travel to finland, winter driving in finland, suomi roadtrip, finnish roads, finland when to go, best road trips in scandinavia, getting to lapland from helsinki, finland road conditions, helsinki road, scandinavia driving tours, road trip finland, finland road trip itinerary, road trip in finland, finland round trip, finland santa trip, finland igloo trip, a road trip, finland road cameras, visiting finland with kids, in finland with children
---
---
Advertisement: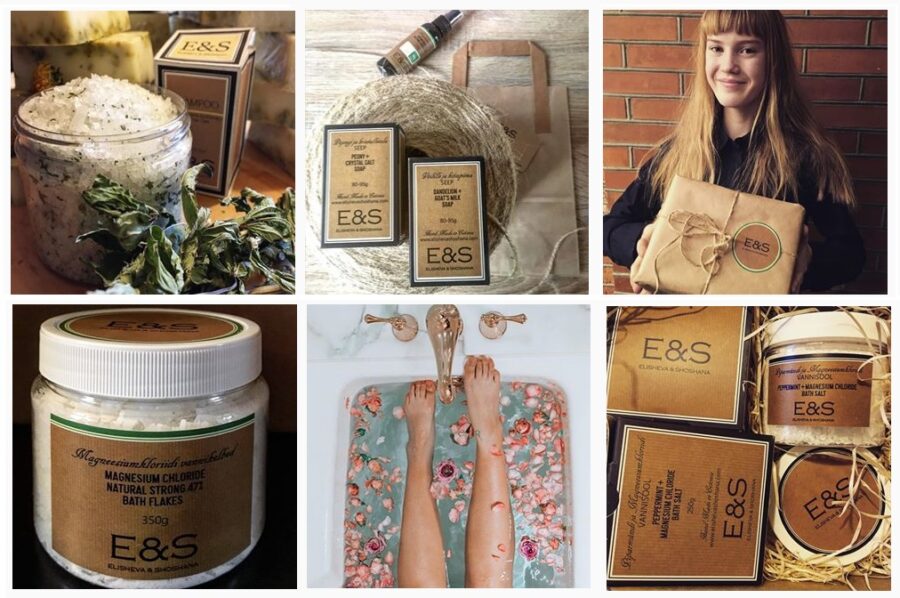 High quality & nature friendly luxury cosmetics from Scandinavia - ElishevaShoshana.com